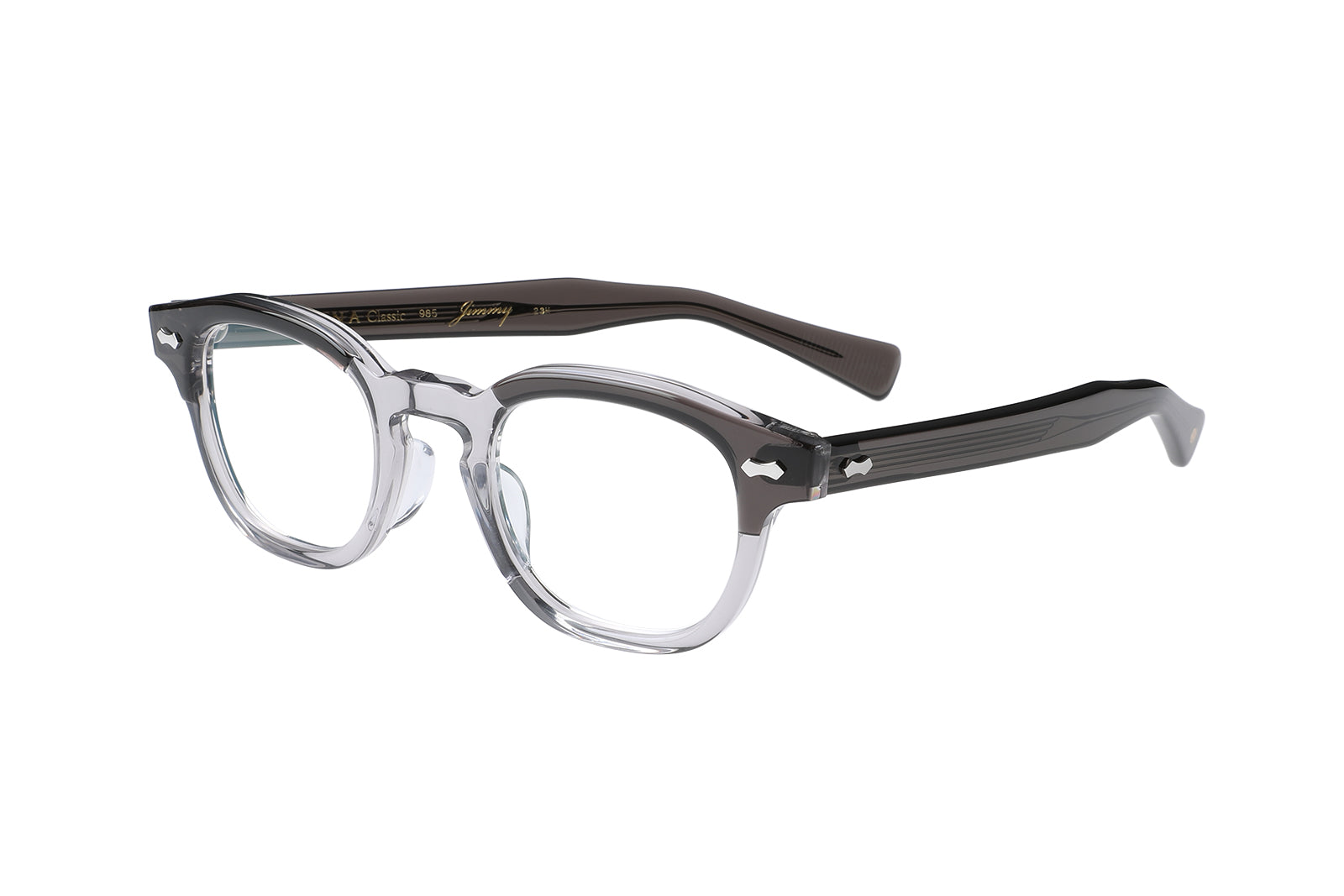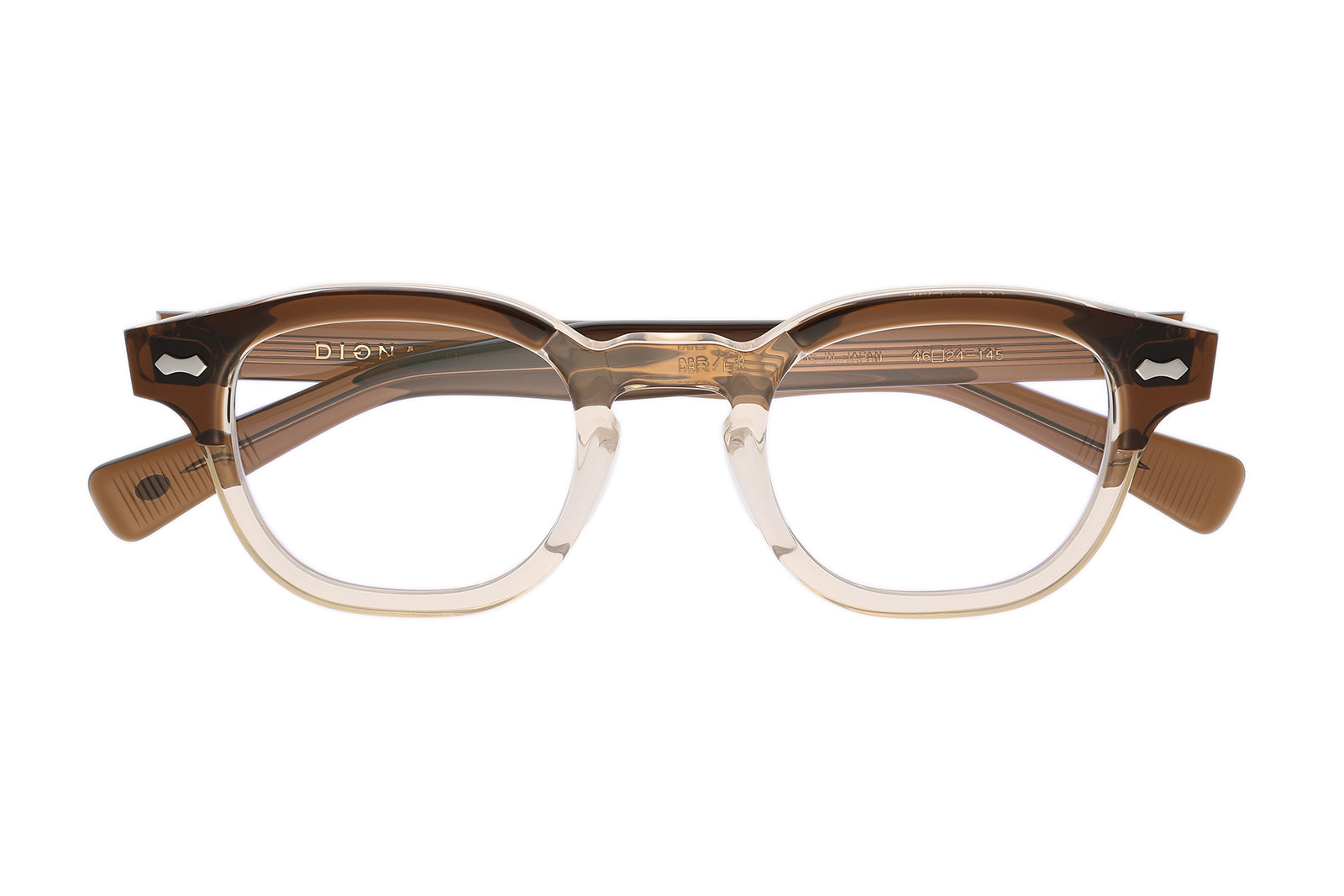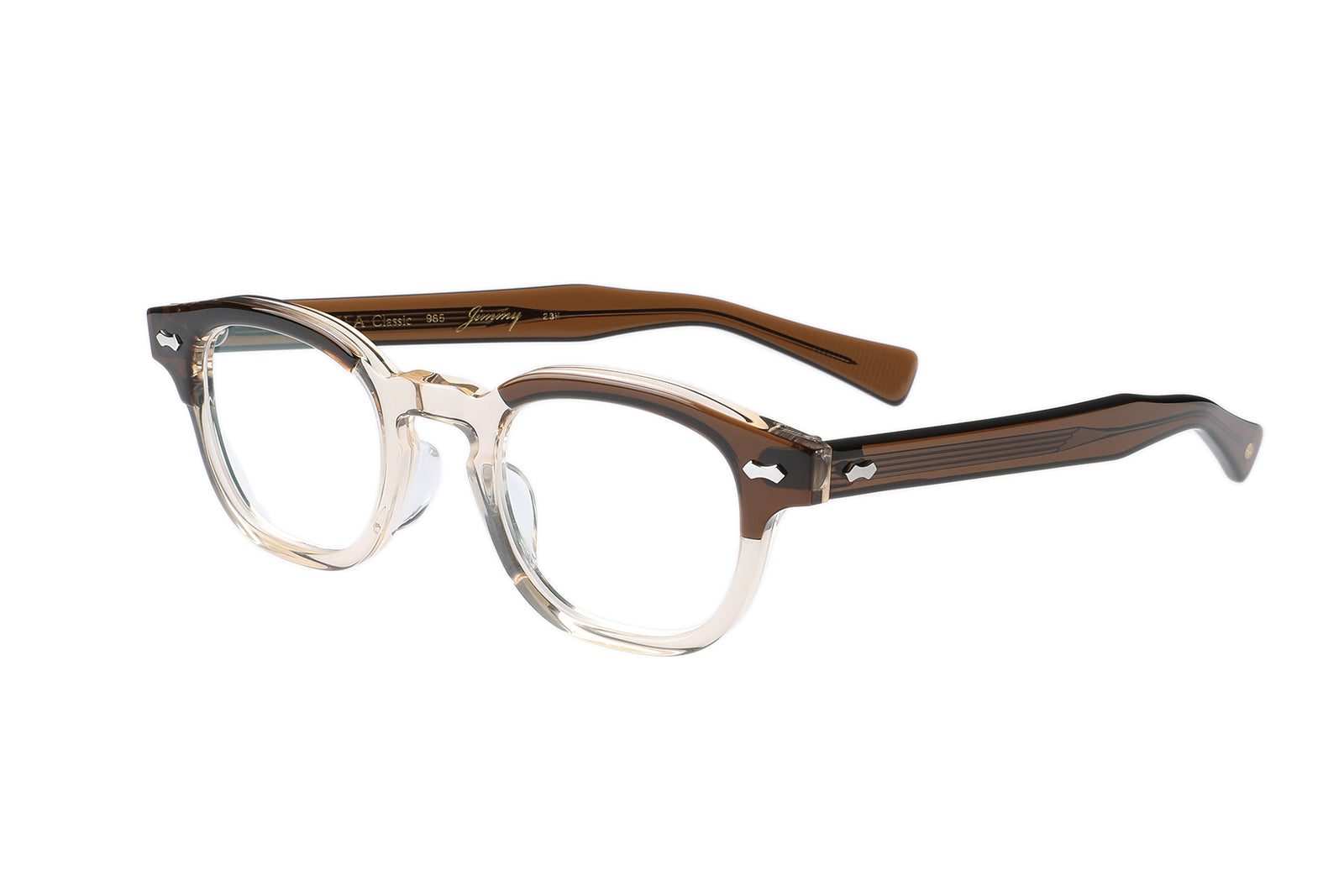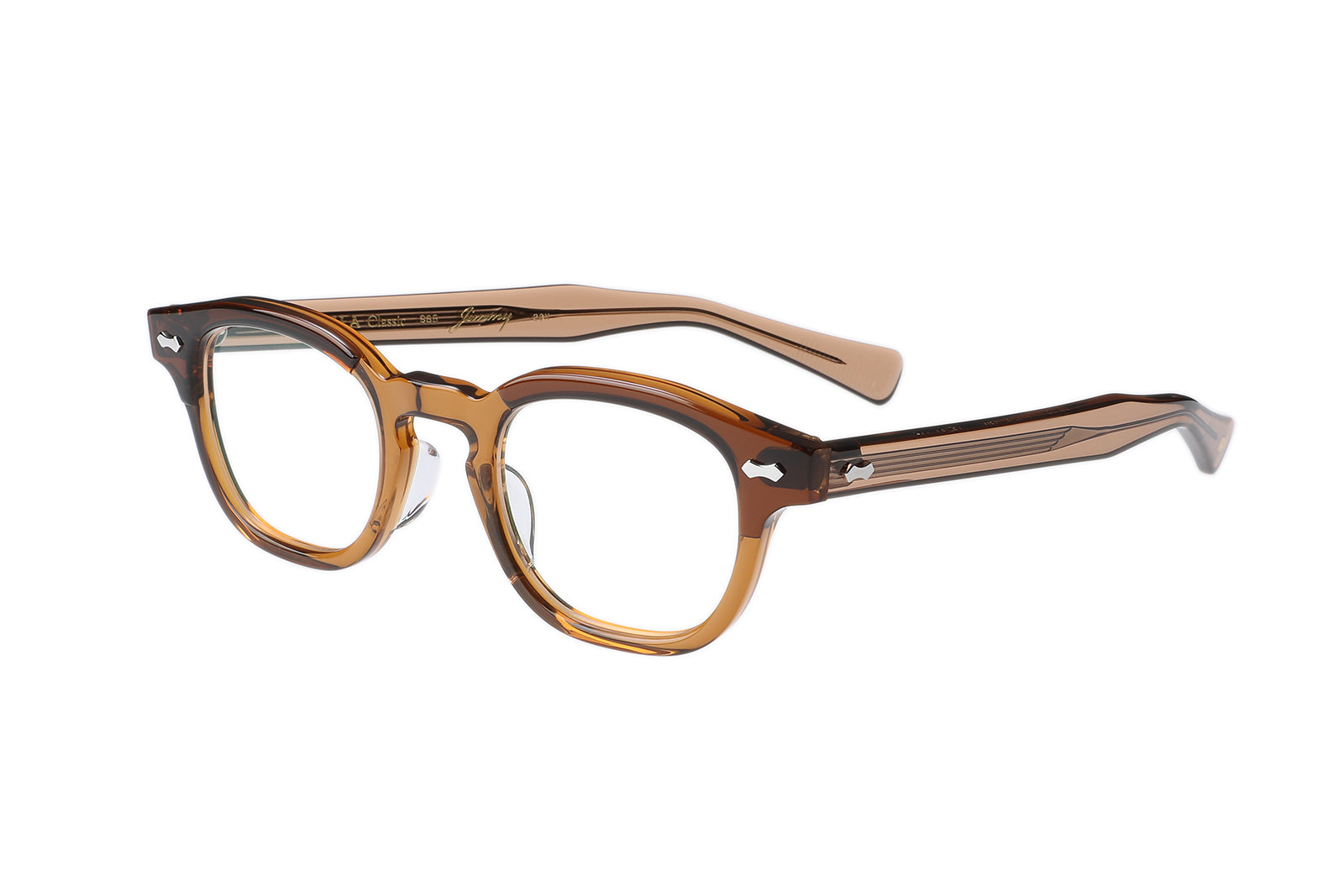 DIGNA Classic 985 Jimmy Clear Bridge
フレーム/アセテート
レンズ/プラスチック

Frame/Acetate
Lens/Plastic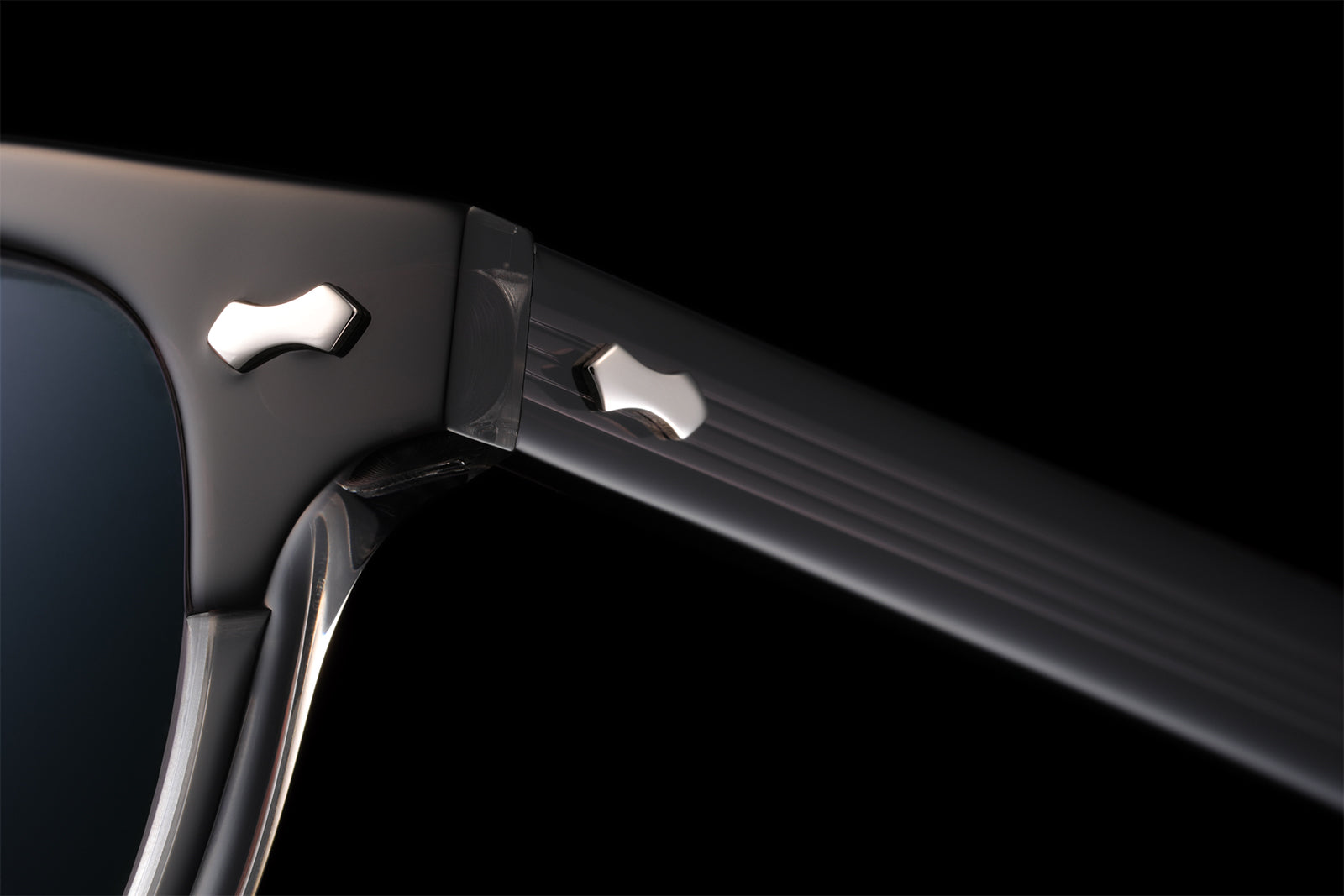 DIGNA Classicのマスターピースである"ジミー"のクリアブリッジモデル。特殊なレイヤードデザインの生地は、高品質な日本製のタキロン社製別注カラーを使用。 威厳あるヴィジュアルを演出するクラシカルなデザインを現代に蘇らせたヘリテージ・プロダクト。
A clear bridge model from the DIGNA Classic "Jimmy" masterpiece series. The material uses a high-quality, custom color made in Japan by Takiron and has a special layered design. This heritage product revives the dignified visuals of the classic design for the present day.

DIGNA Classic オンラインショップ、及びDIGNA HOUSEでお買い上げの方には、オリジナルセリート(メガネ拭き)をプレゼント。

Customers who make a purchase at DIGNA Classic's online shop or DIGNA HOUSE will receive our original eyeglass cleaning cloth as a gift.