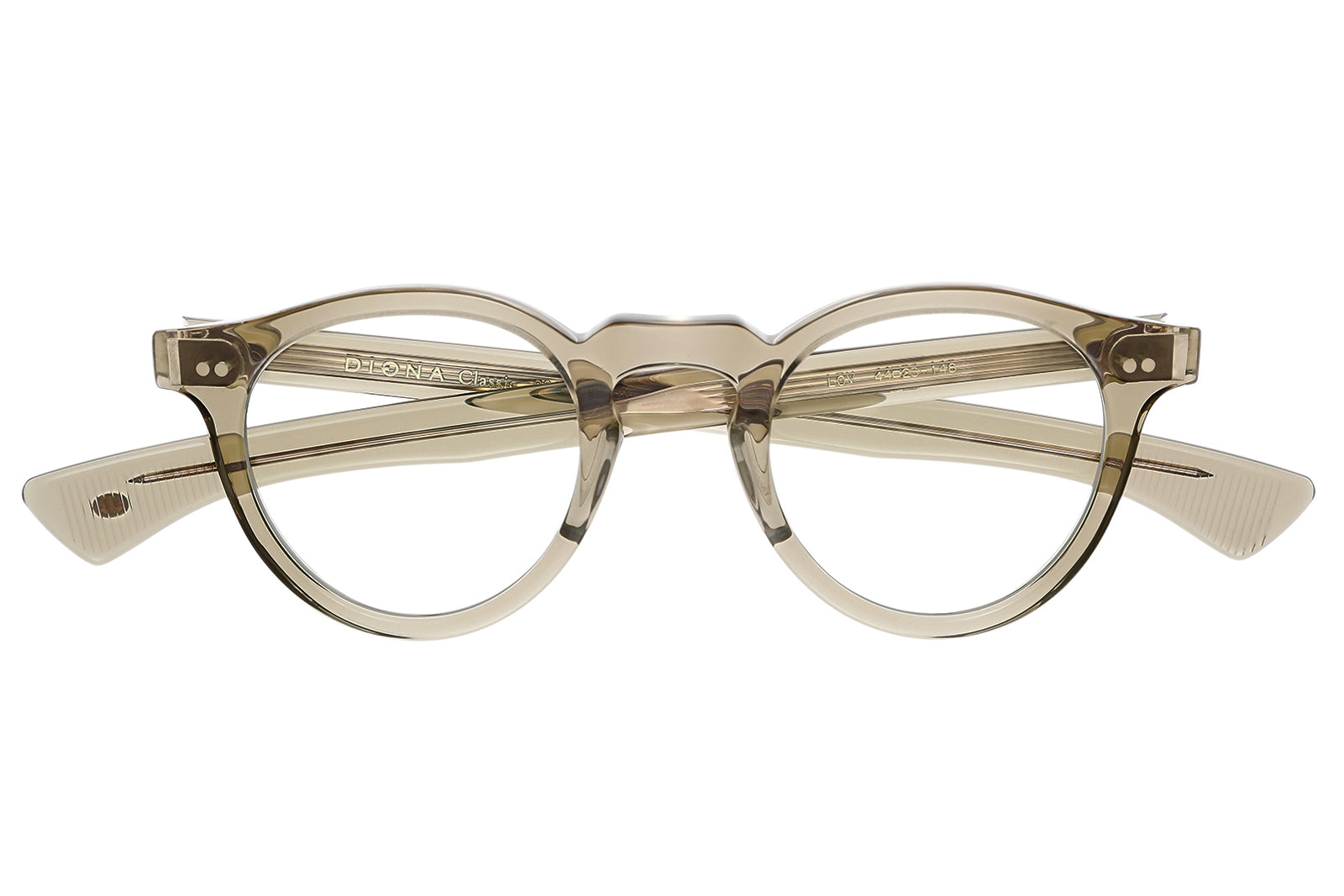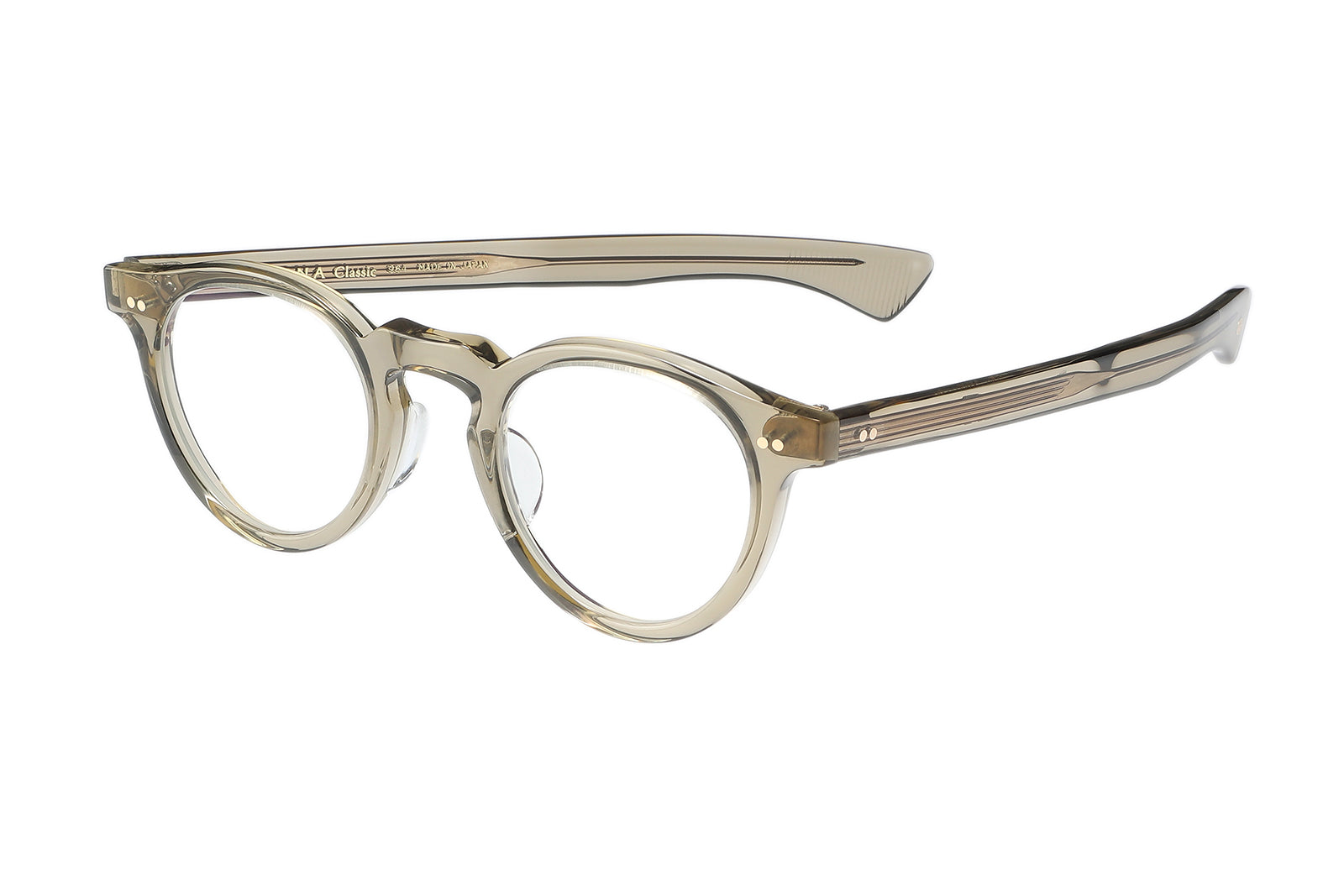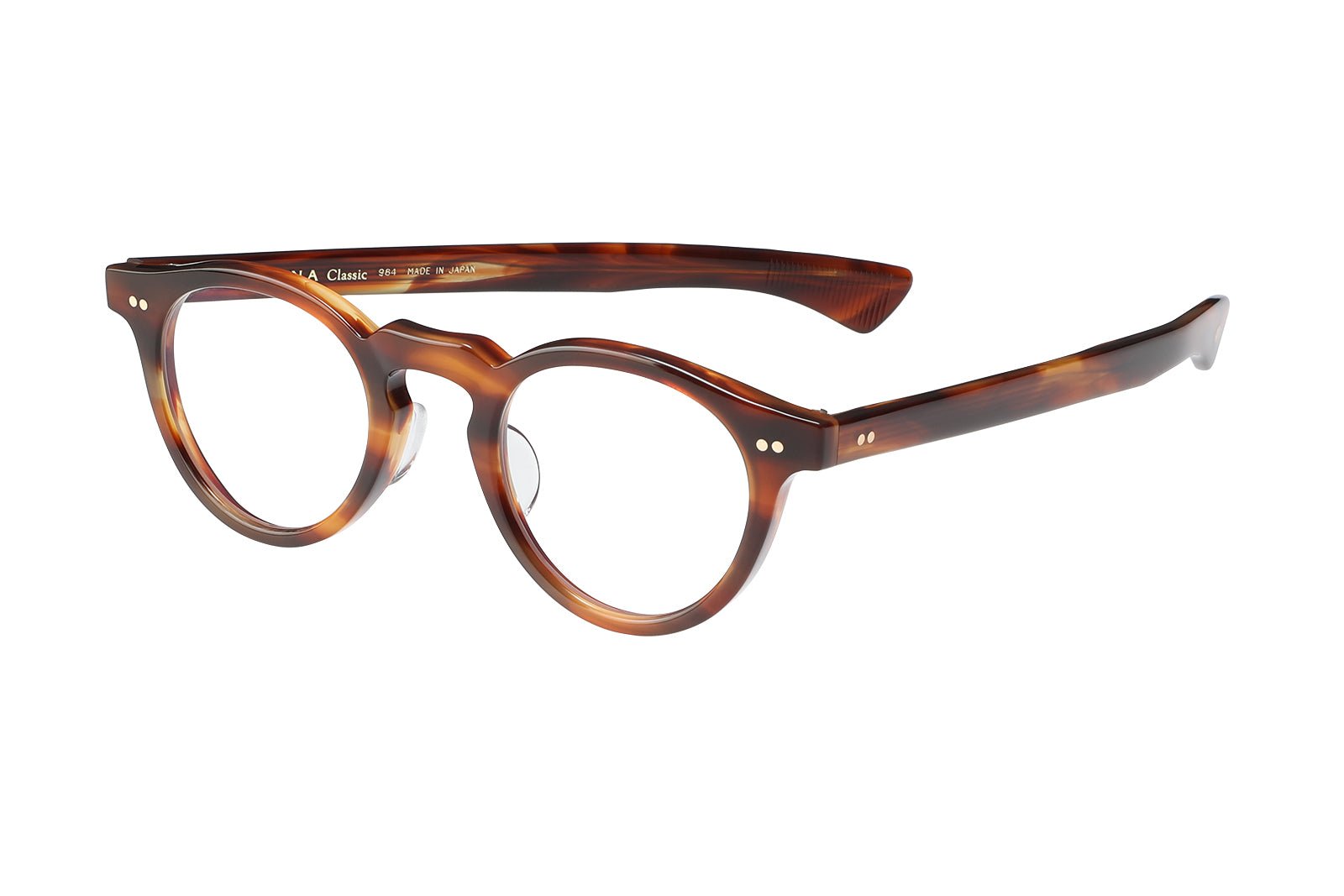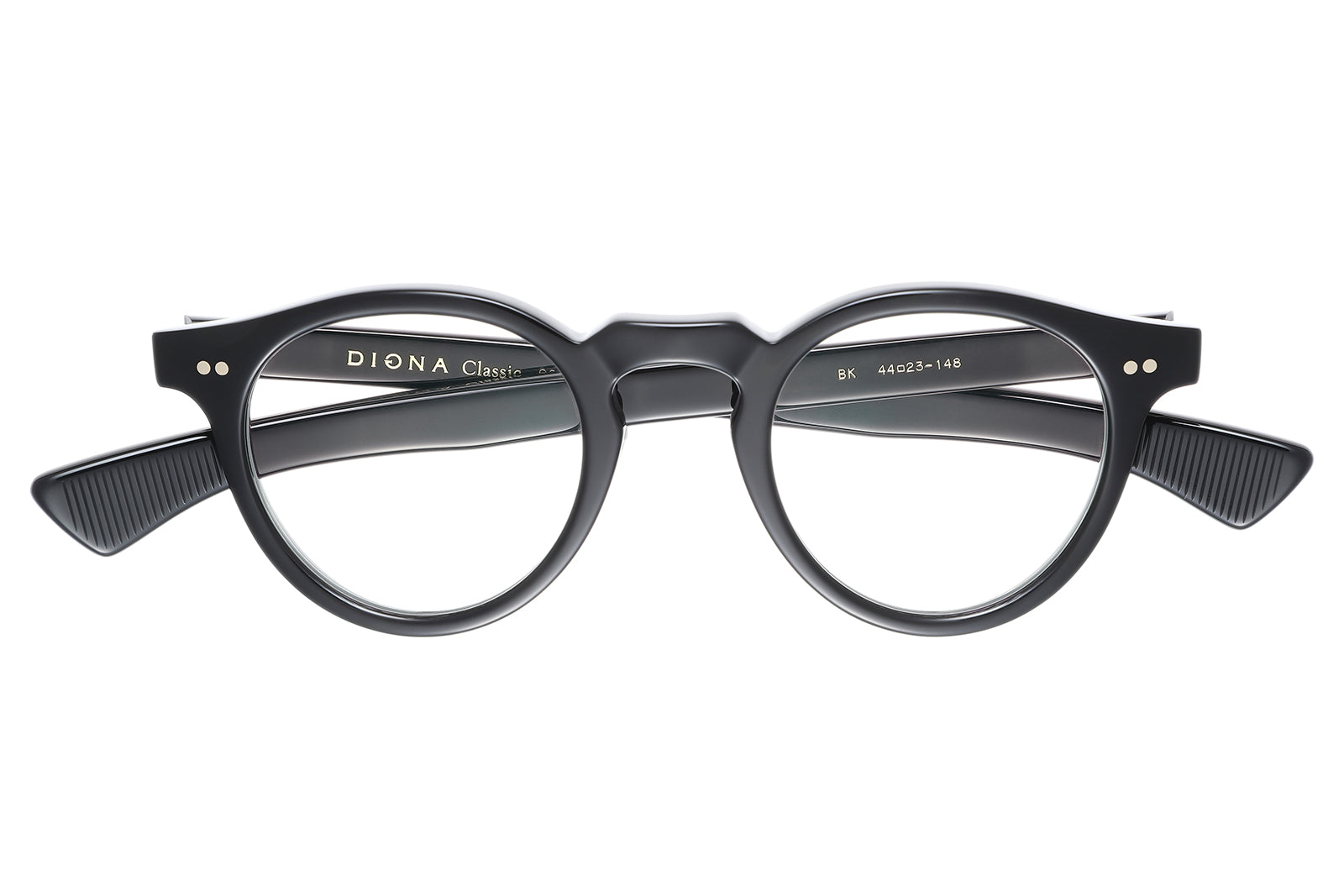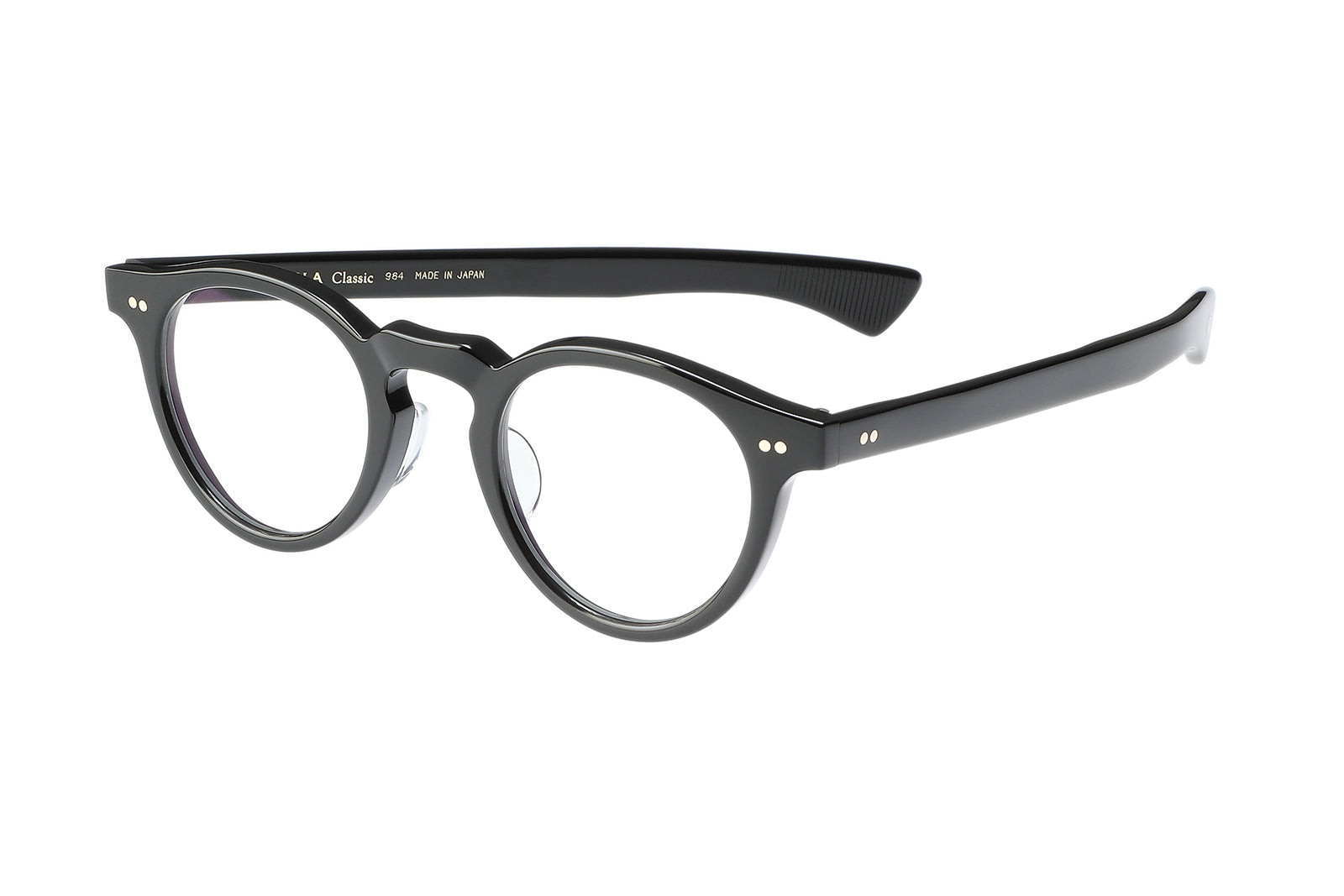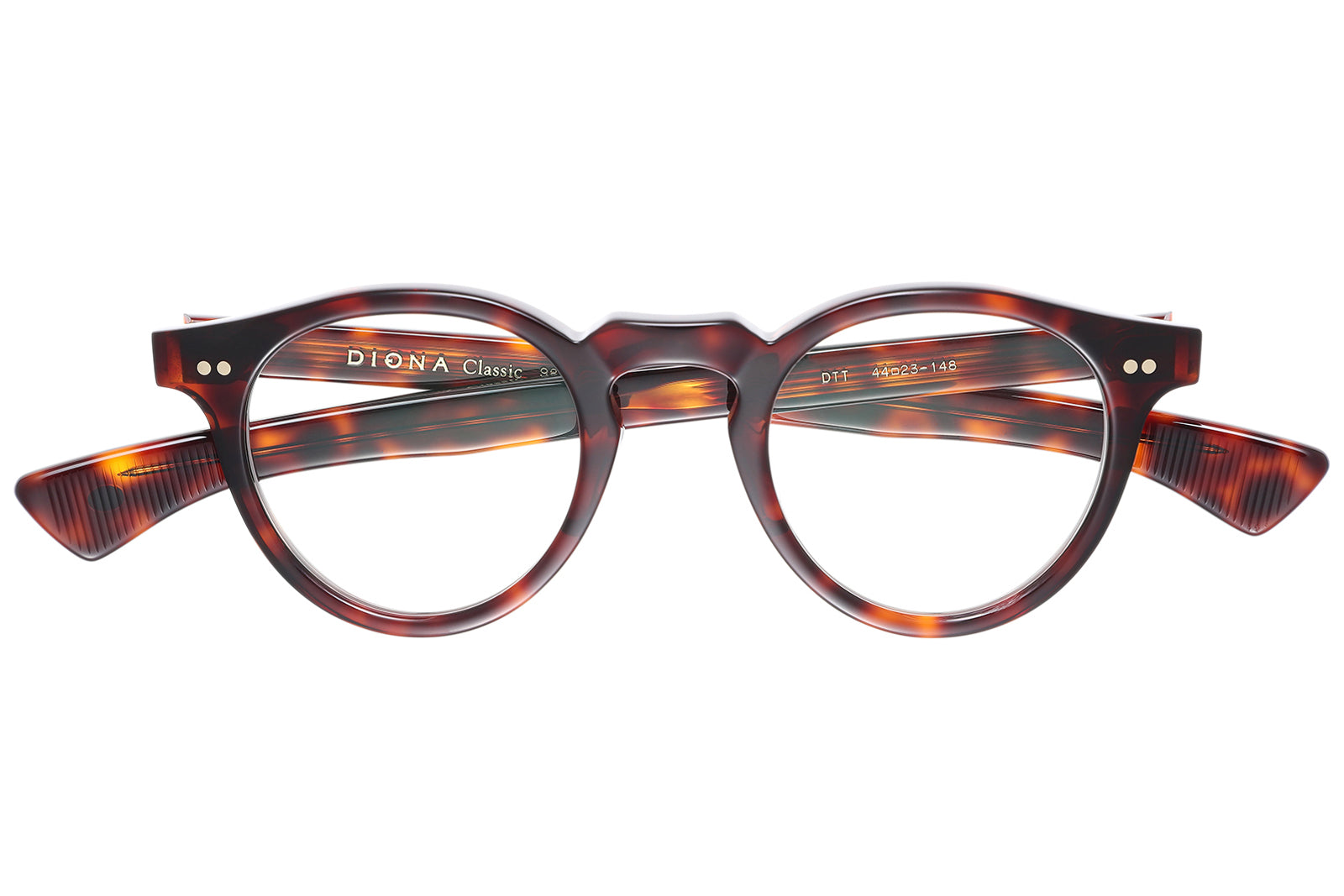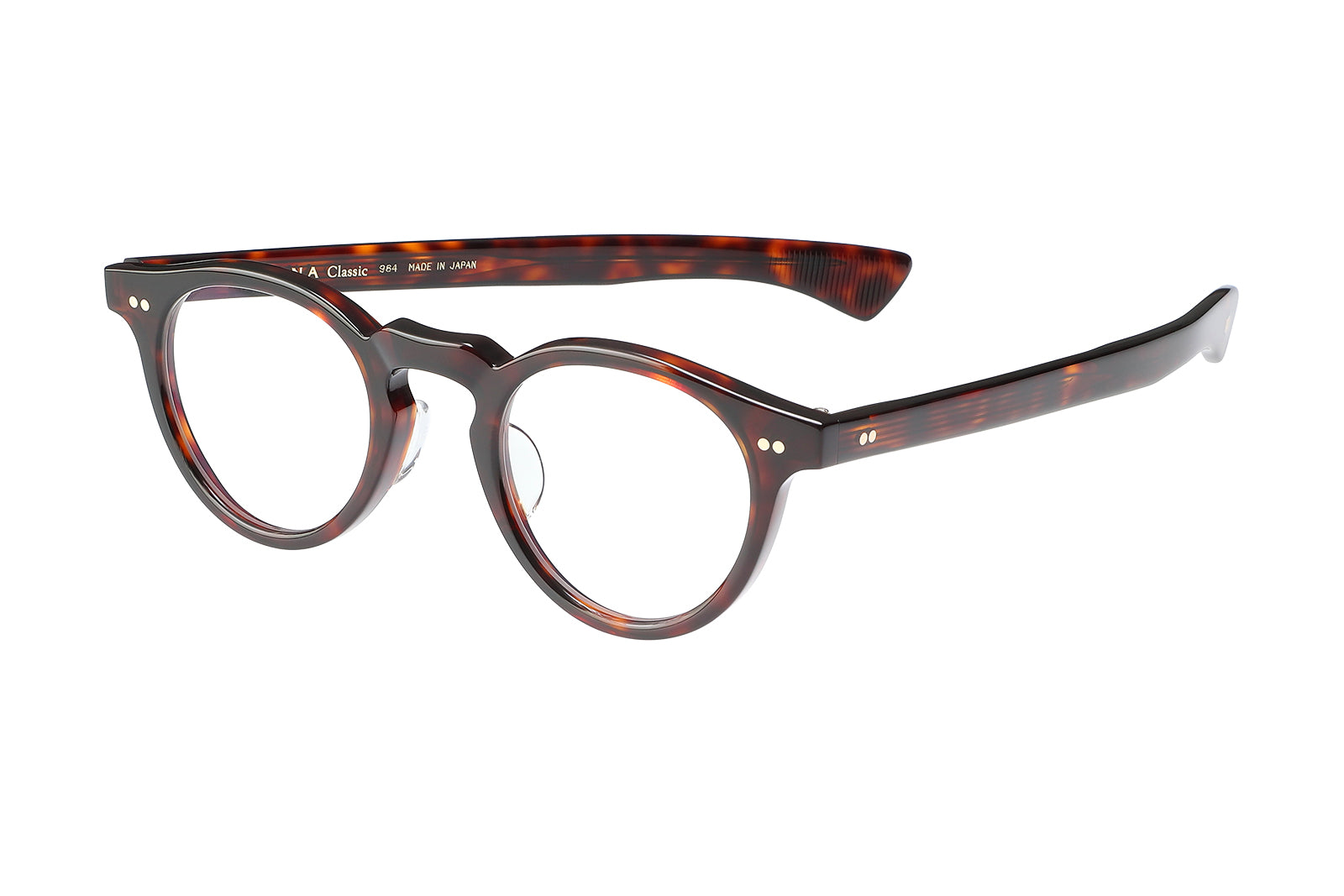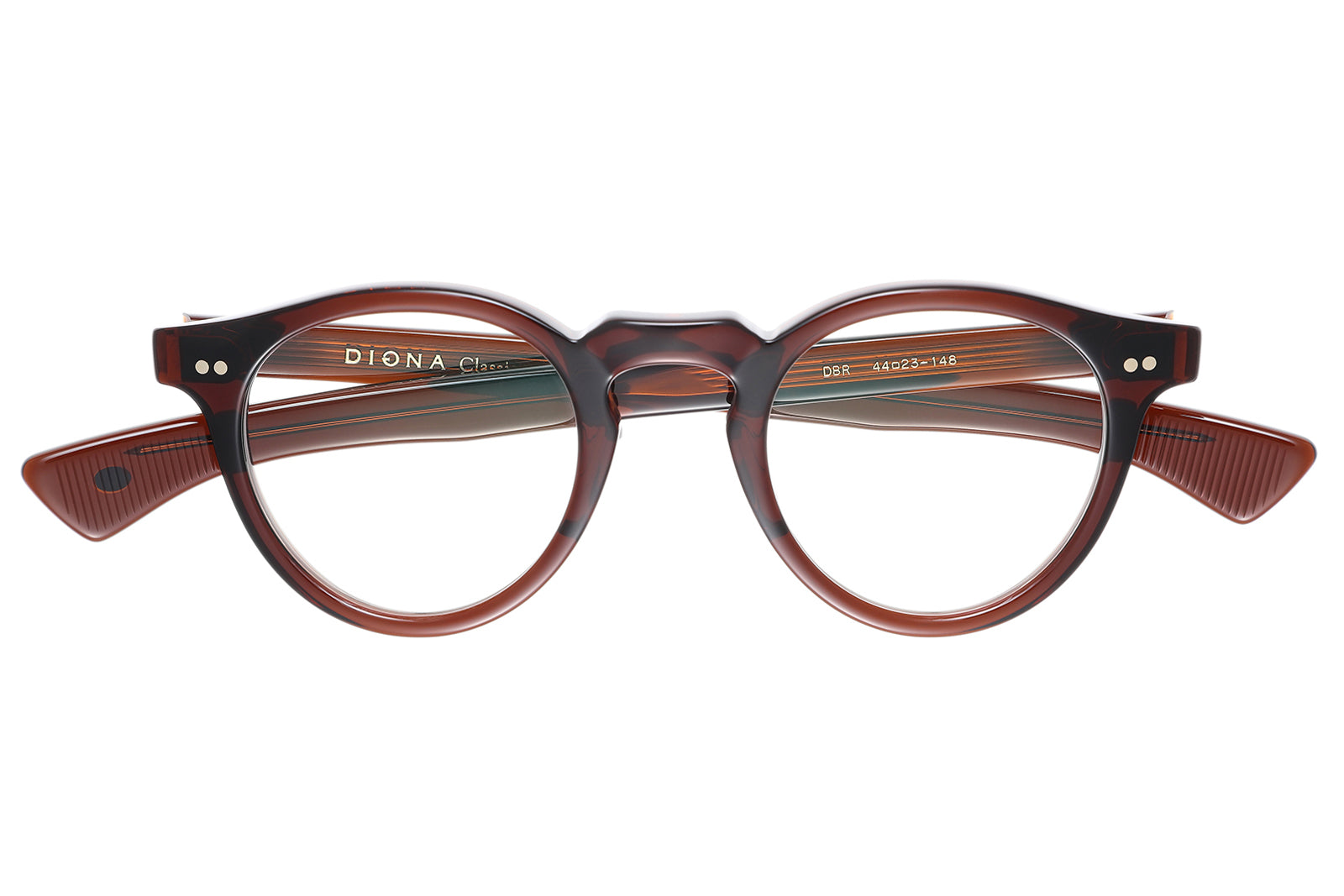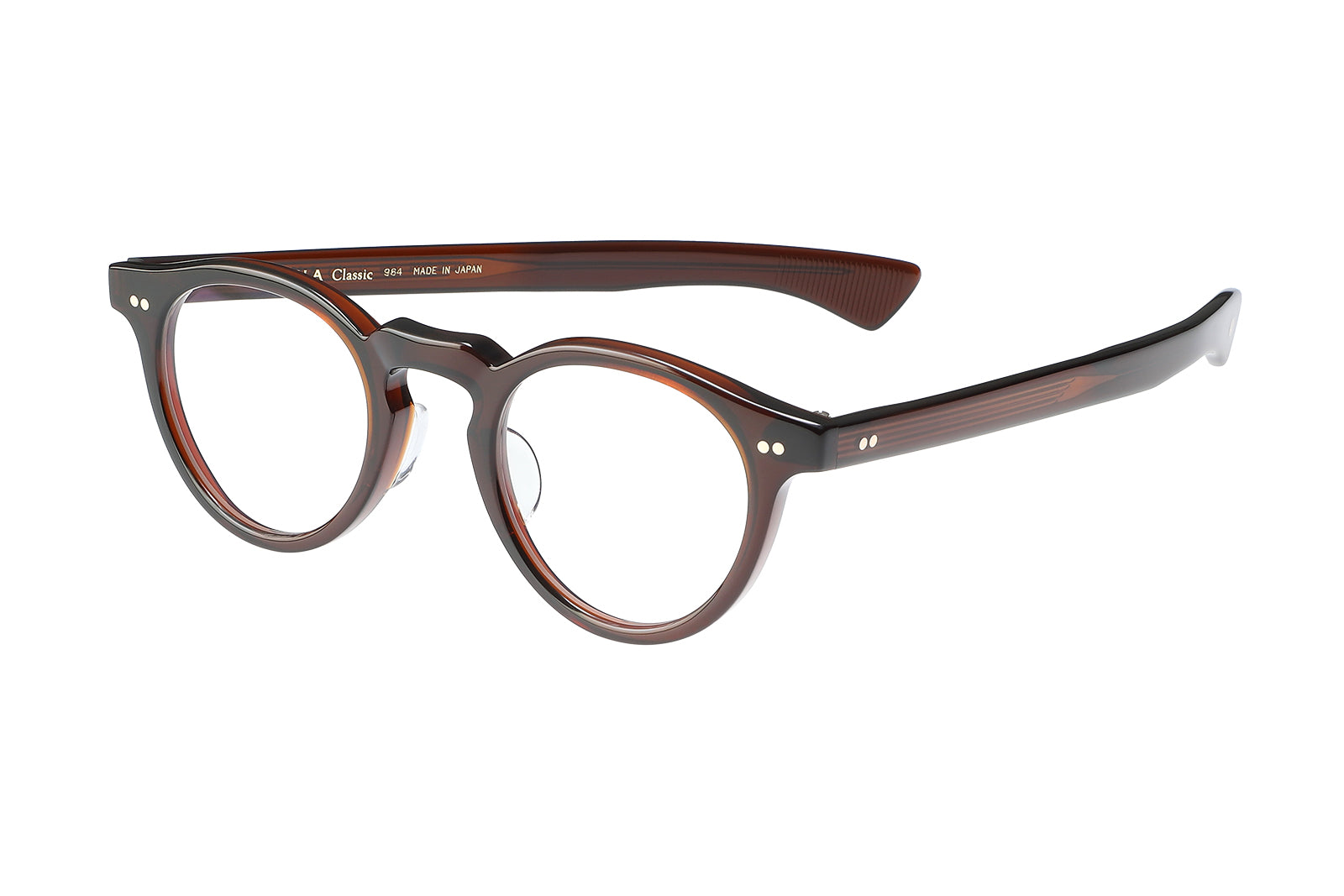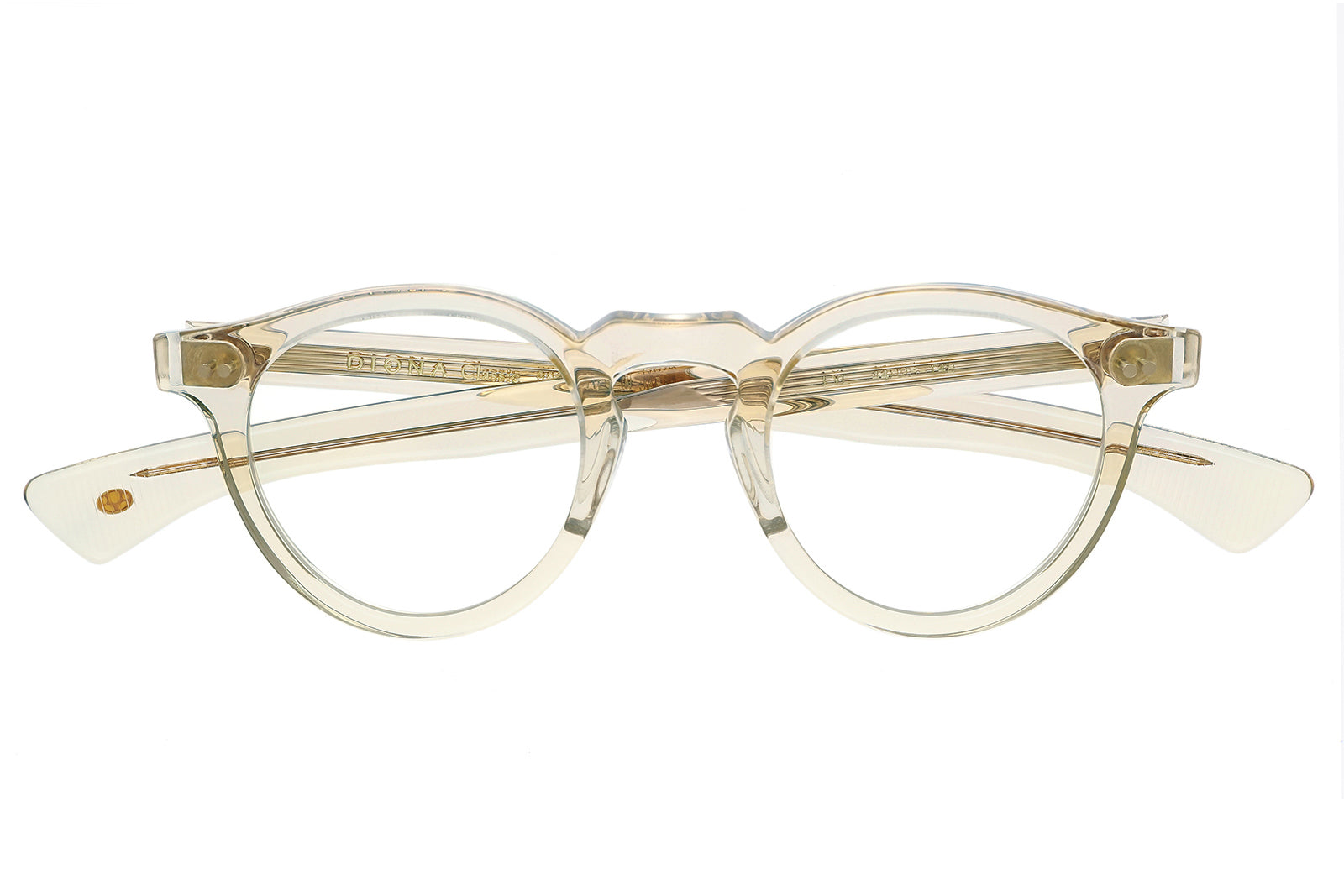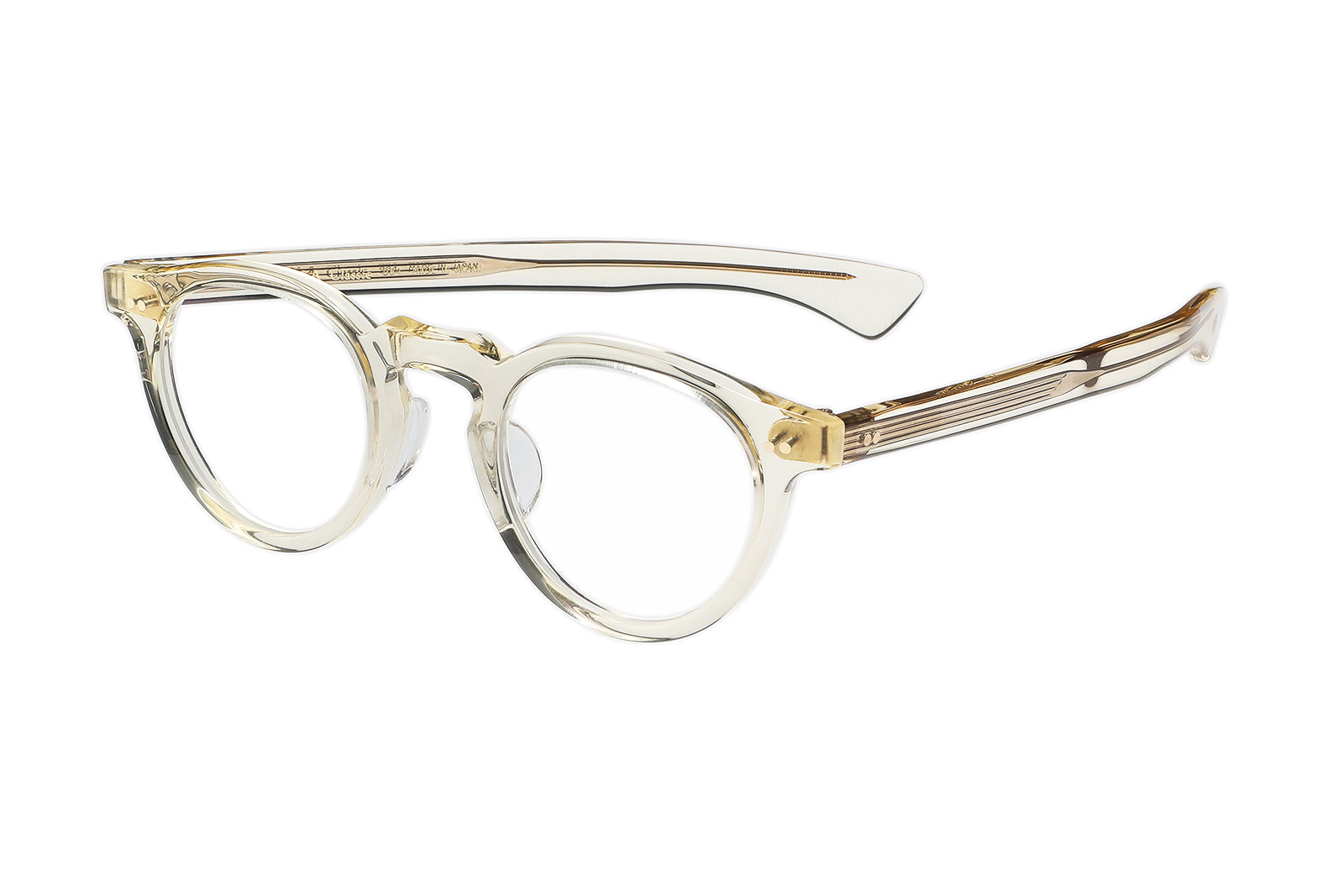 DIGNA Classic 984
フレーム/アセテート
レンズ/プラスチック

Frame/Acetate
Lens/Plastic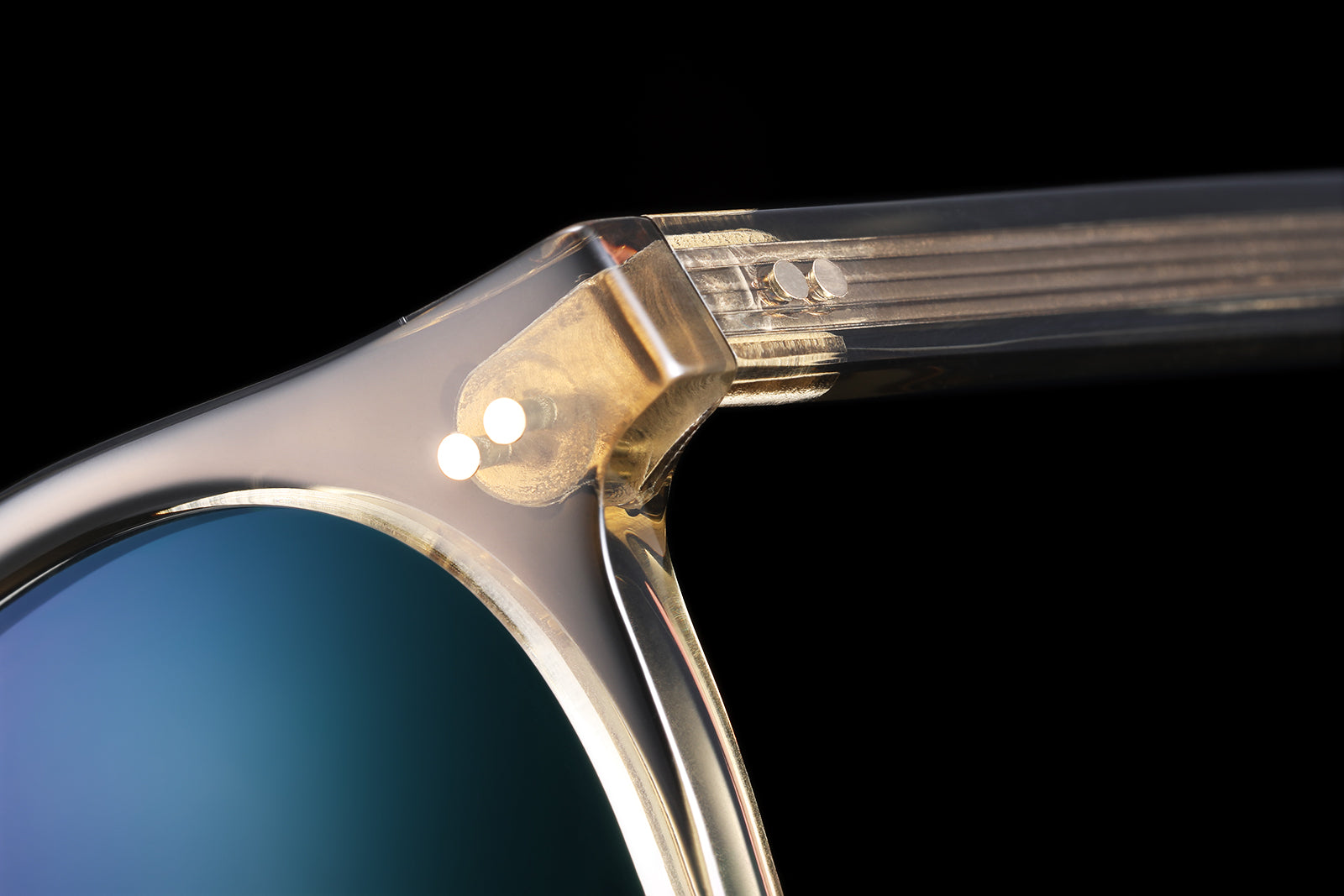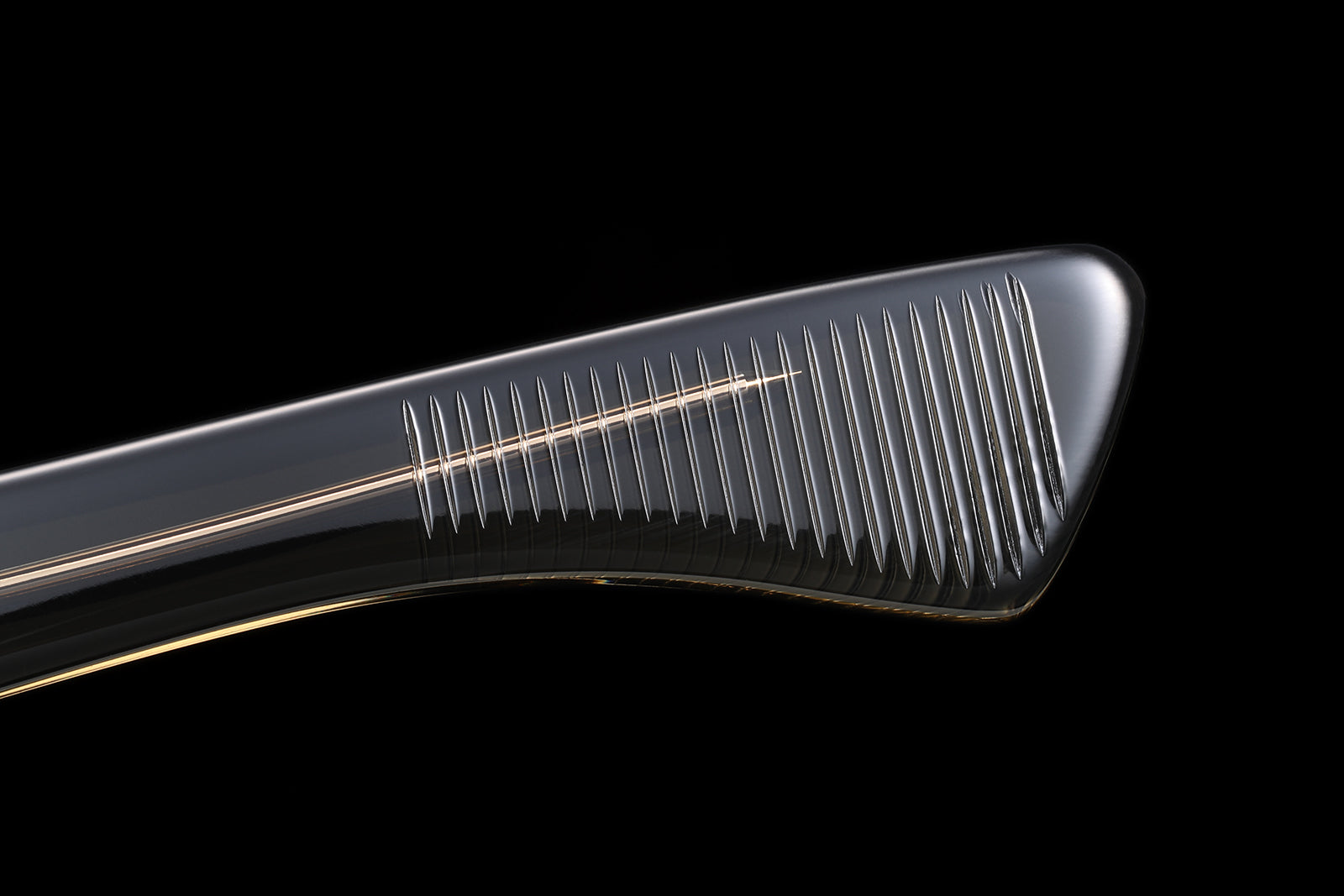 1950年代のパントシェイプスタイルをイメージしたオリジナルデザイン。ユニークな太めのストレートテンプルが特徴的であり、2ドットのカシメには表面に10Kを装飾。天角キーホール、7枚蝶番、スピードラインのテンプル芯、テンプル先のギザなど、細かいディテールにも抜かりがないディクナクラシックらしいプロダクト。

This original design is inspired by Panto shape glasses from the 1950s. The frames are characterized by thick, unique straight temples. The double rivets have a 10K gold surface. Designed in DIGNA Classic style, this product features flawless, fine details, including a sharp keyhole bridge, seven-barrel hinges, lined temple wire cores, and jagged temple tips.


DIGNA Classic オンラインショップ、及びDIGNA HOUSEでお買い上げの方には、オリジナルセリート(メガネ拭き)をプレゼント。

Customers who make a purchase at DIGNA Classic's online shop or DIGNA HOUSE will receive our original eyeglass cleaning cloth as a gift.