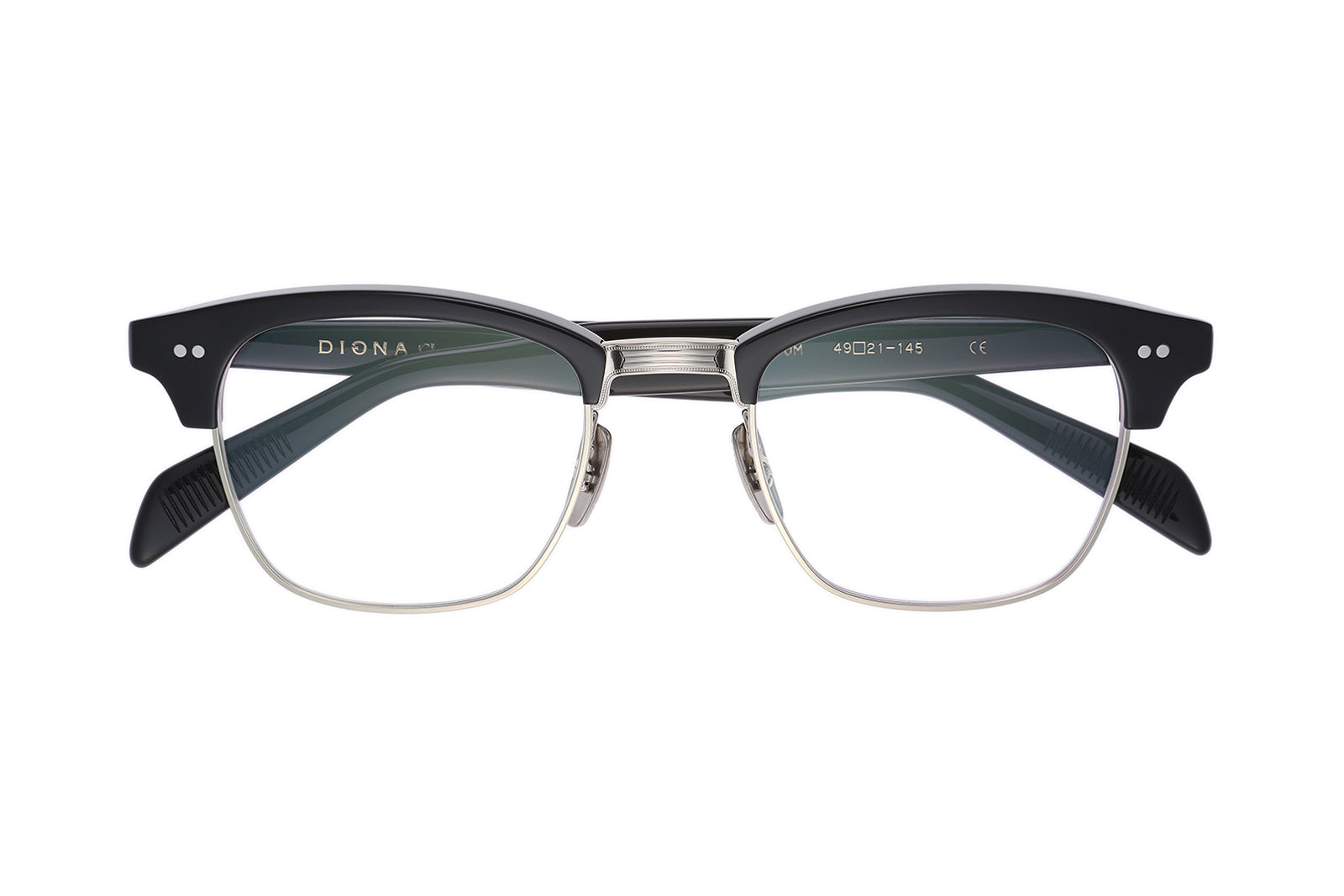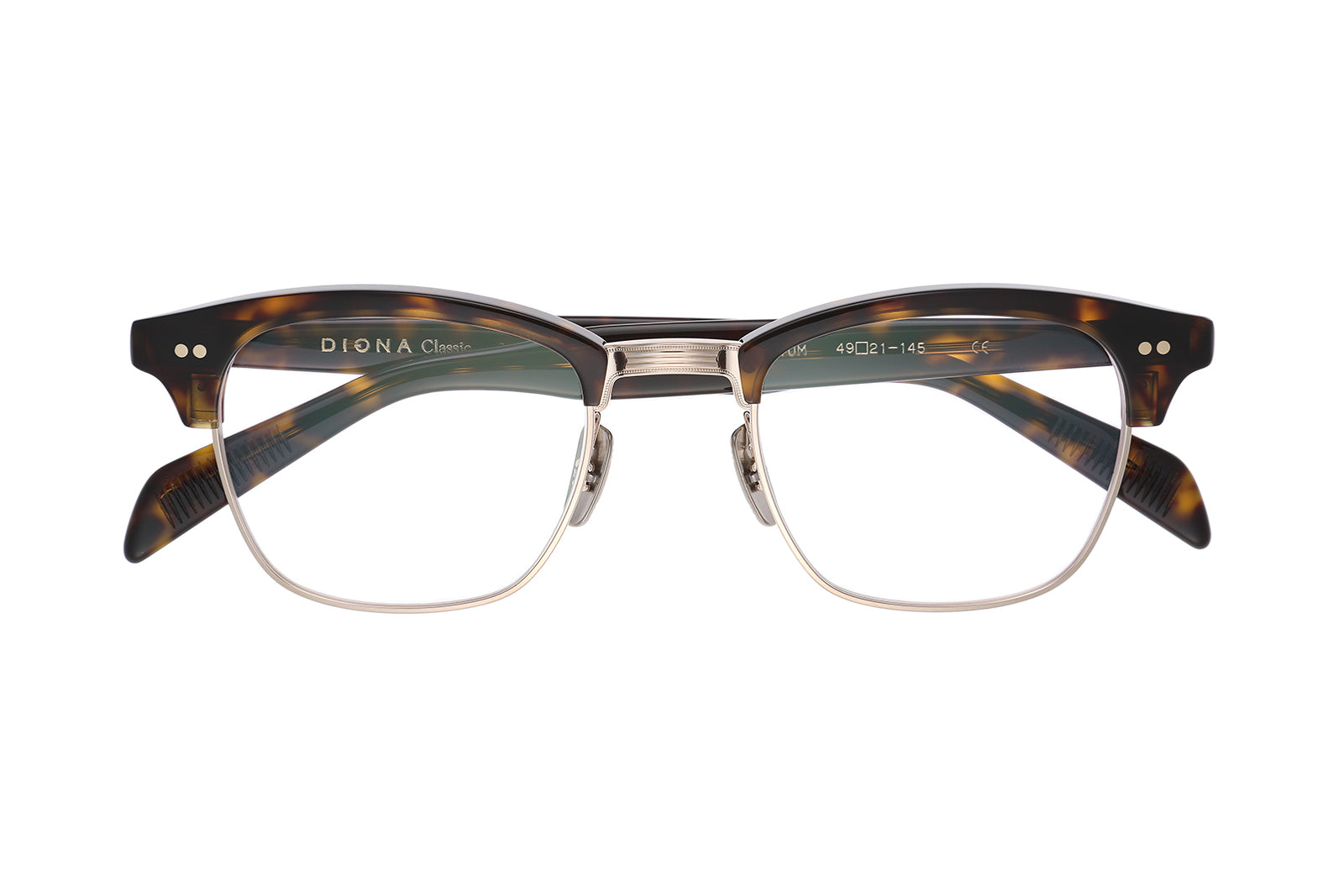 DIGNA Classic 982
フレーム/アセテート、チタン
テンプル/アセテート
レンズ/プラスチック

Frame/Titanium、Acetate
Temple/Acetate
Lens/Plastic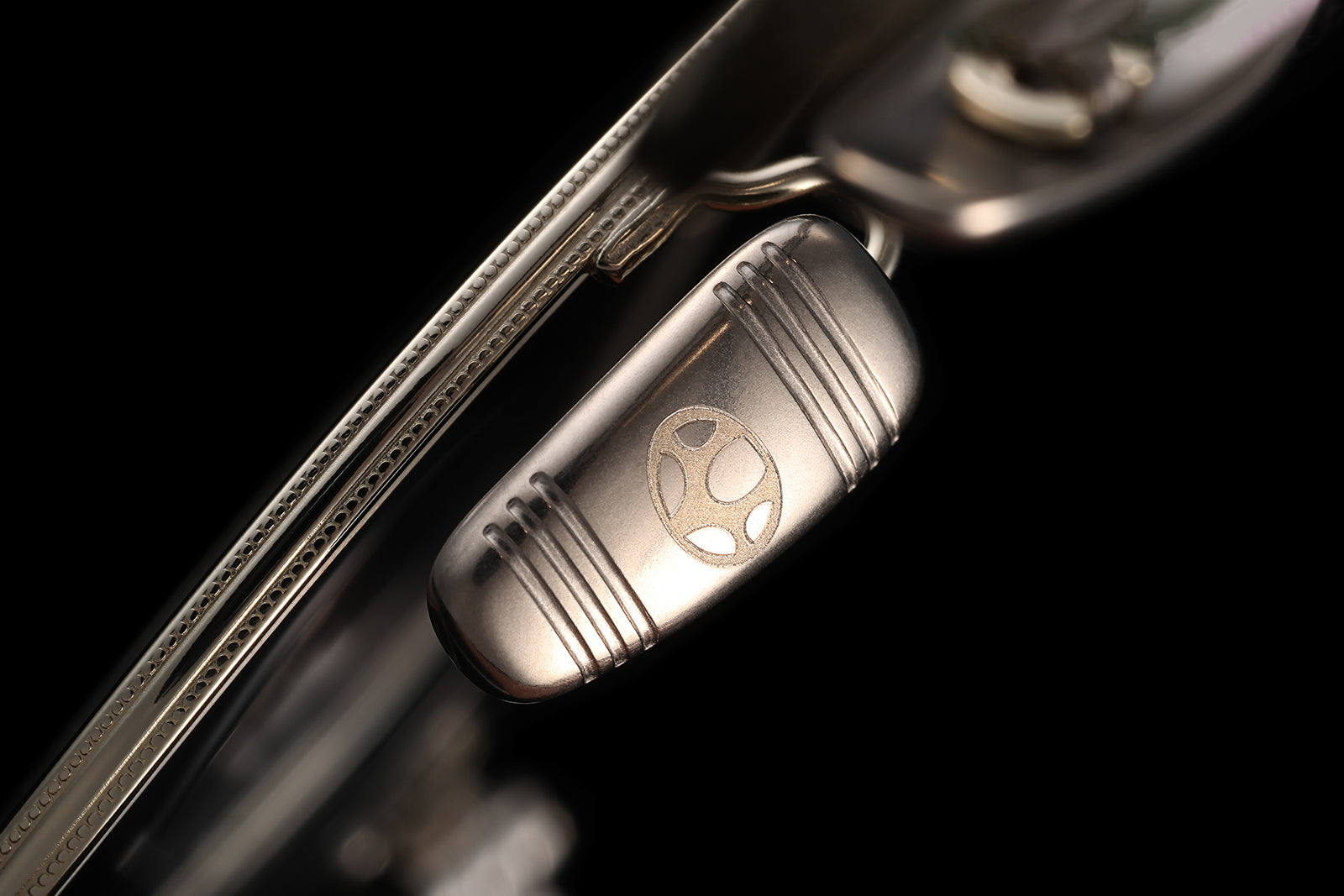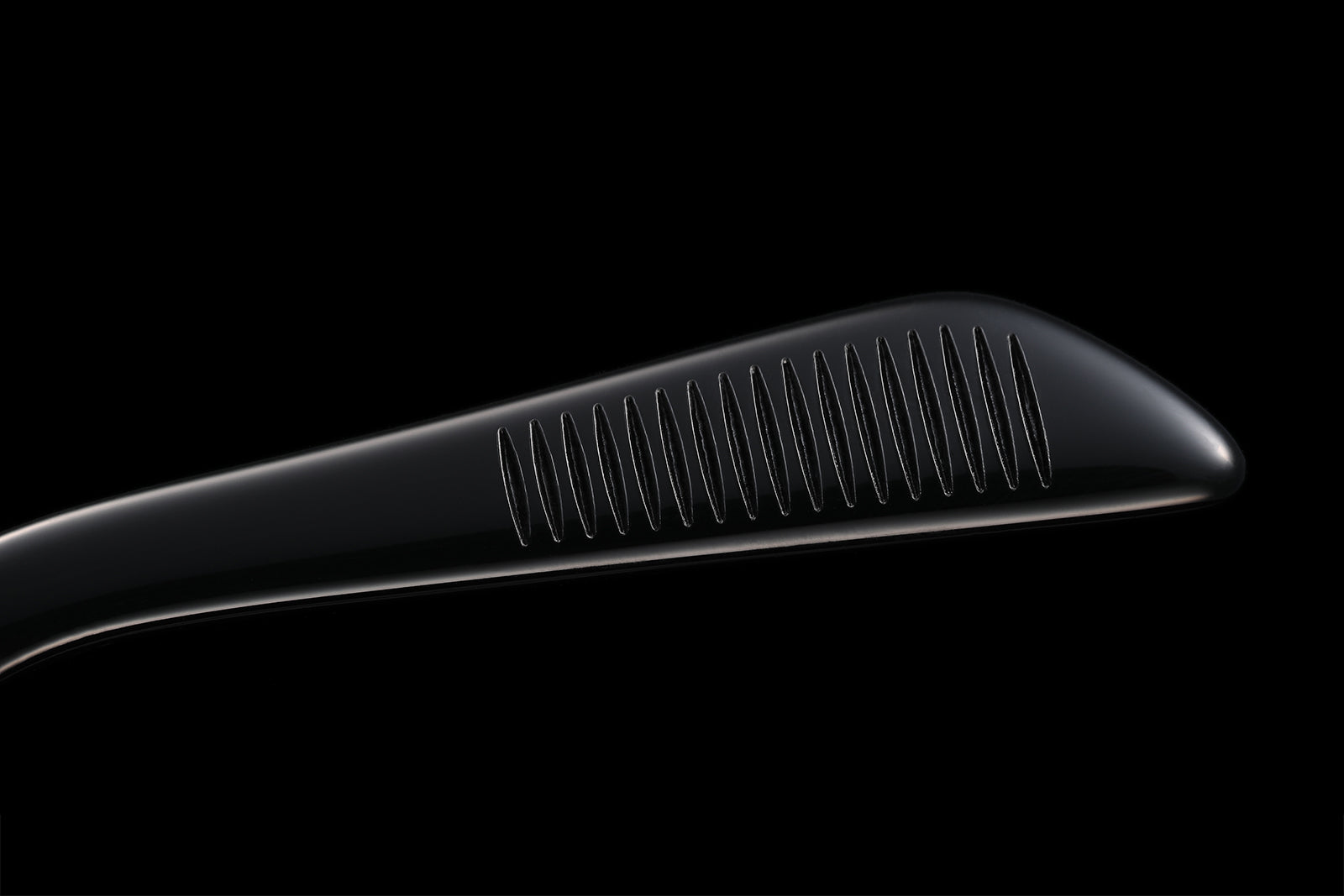 1950年代初頭にアメリカで誕生したコンビネーションフレームのオマージュモデル。威厳を与え、強靭な信念と知性を演出する。繊細なラインとミルが刻まれたブリッジ、カシメ留めされた丁番、10Kやサンプラチナを使用したリベット、テンプルエンドのアイコンオーナメント、抱き蝶チタンパッドなど、DIGNA Classicのアイデンティティを詰め込んだオーセンティック・ブロータイプ。

This model is a tribute to combination glasses that emerged in the United States in the early 1950s. It gives a dignified impression and displays strong conviction and intelligence. These authentic browline glasses have many of DIGNA Classic's iconic features, including a bridge inlaid with delicate lines and a milgrain motif, barrel hinges with pin rivets, rivets made of 10K gold and Sun Platinum Metal, temple ends adorned with an icon ornament, and screwless titanium nose pads.


DIGNA Classic オンラインショップ、及びDIGNA HOUSEでお買い上げの方には、オリジナルセリート(メガネ拭き)をプレゼント。

Customers who make a purchase at DIGNA Classic's online shop or DIGNA HOUSE will receive our original eyeglass cleaning cloth as a gift.