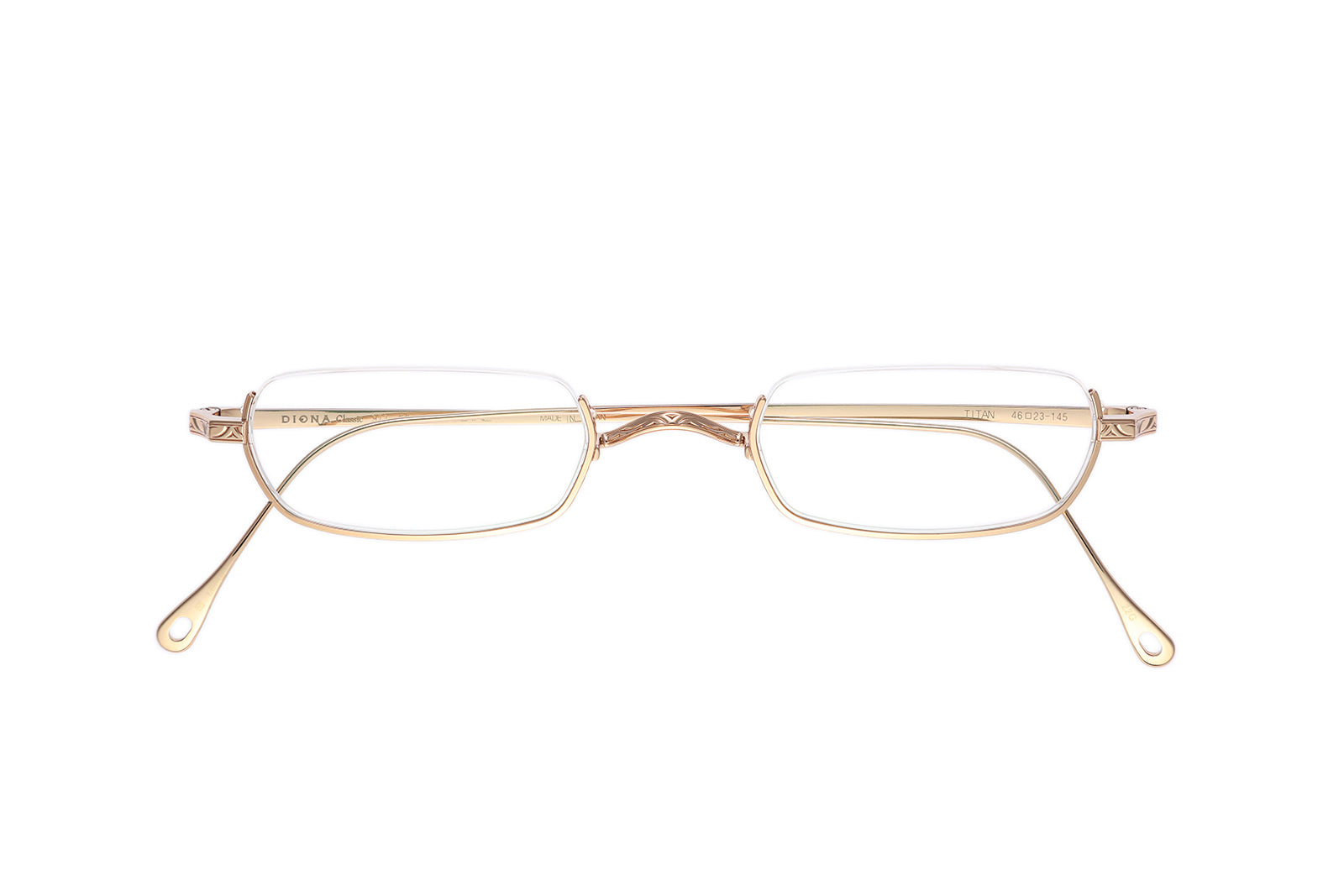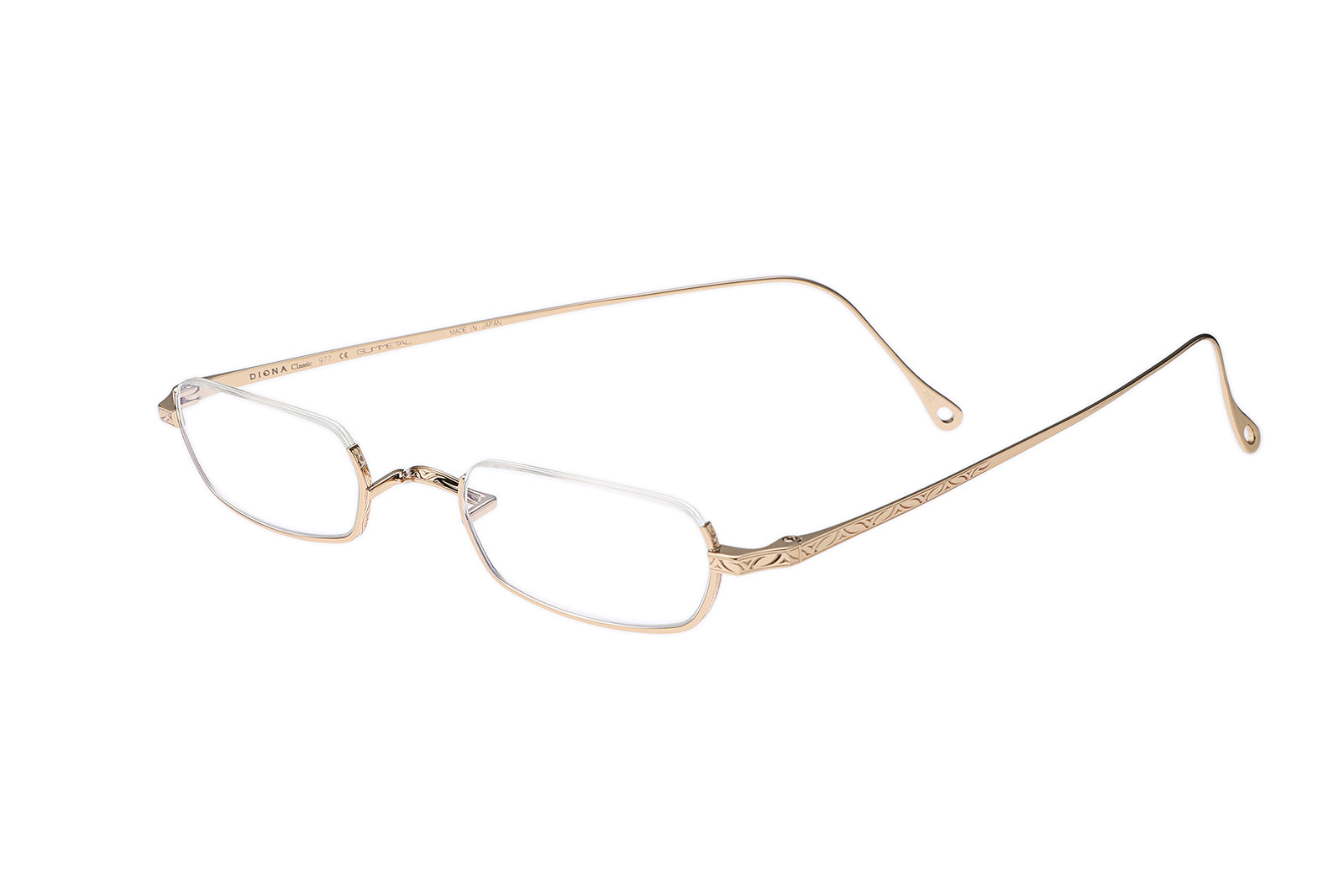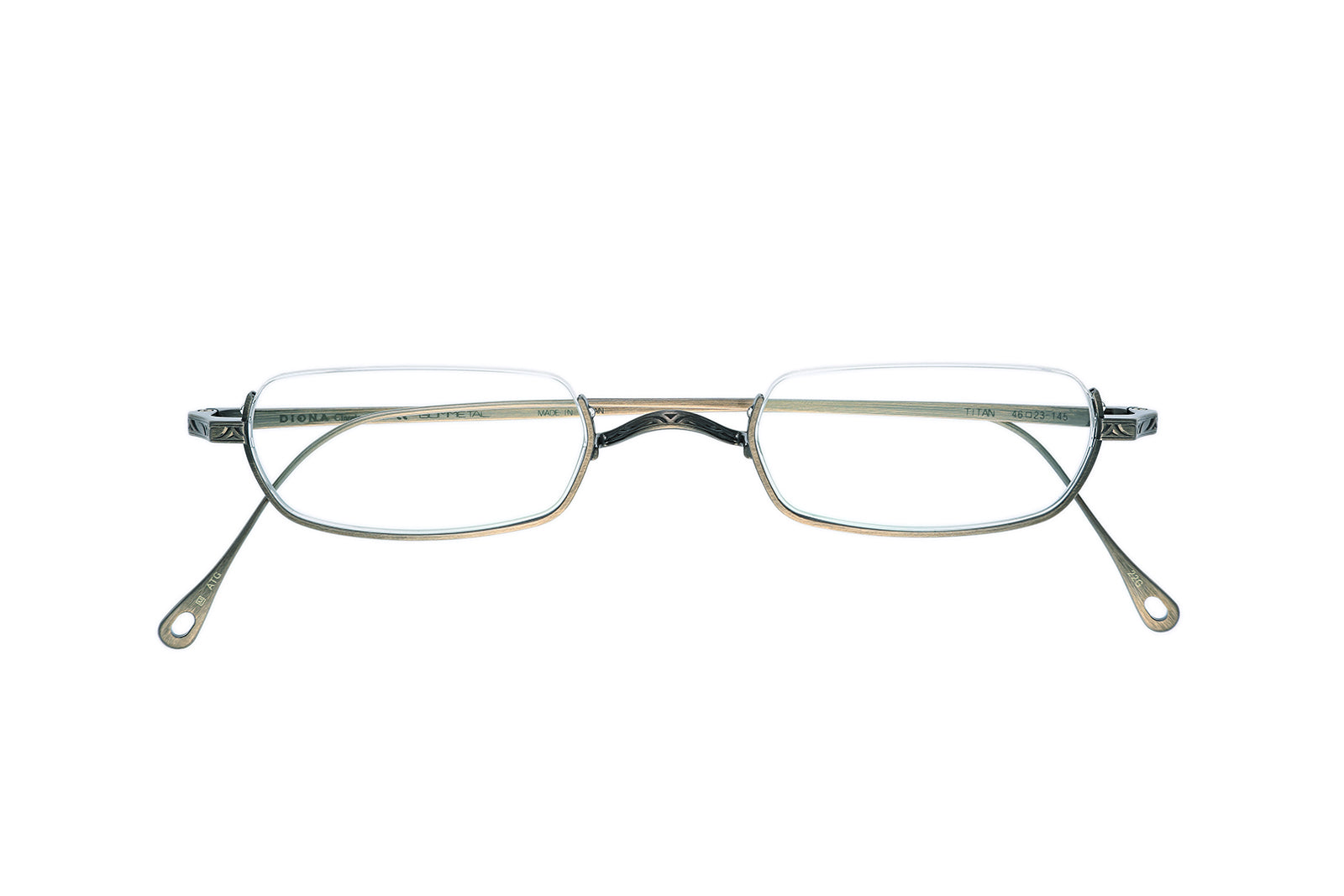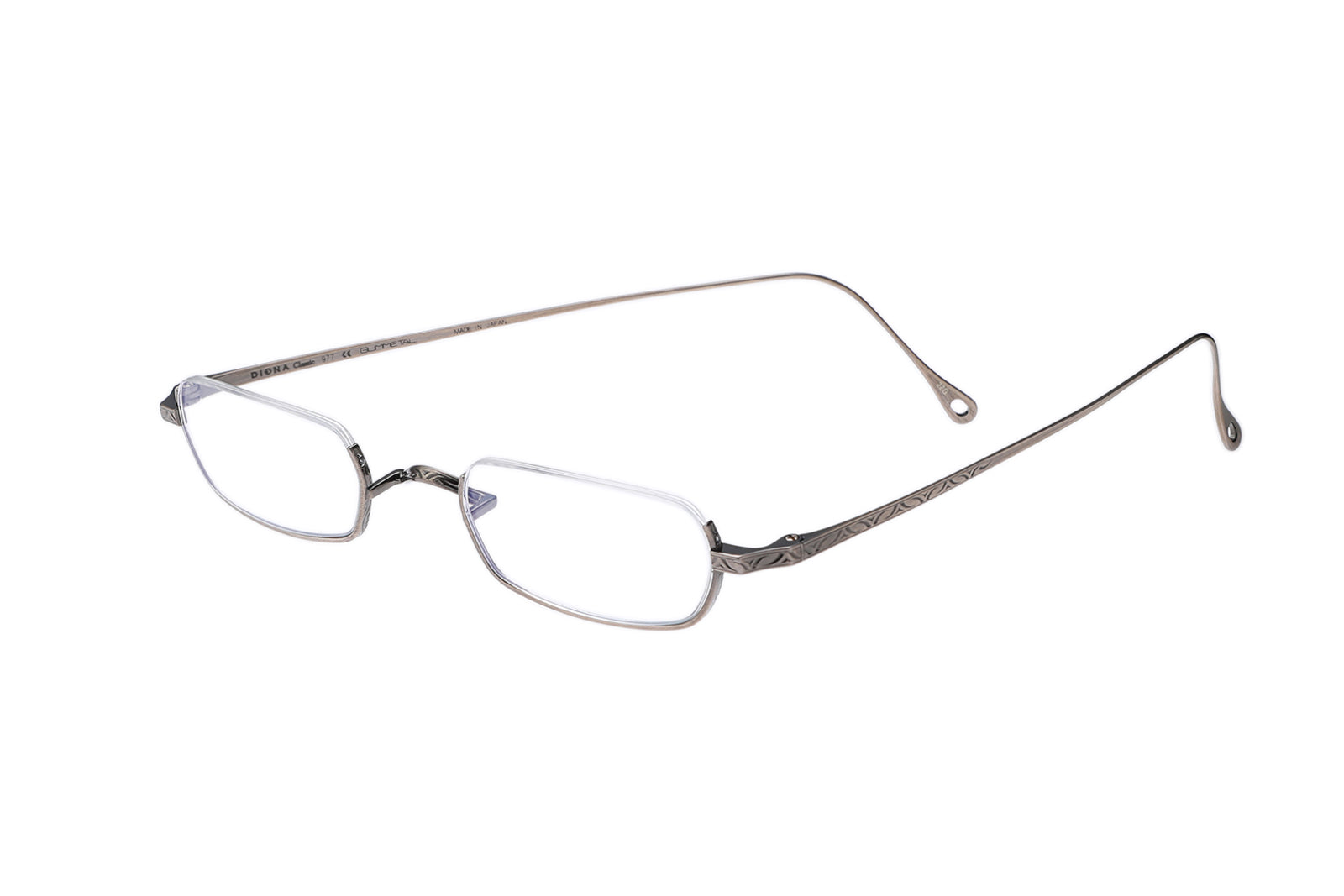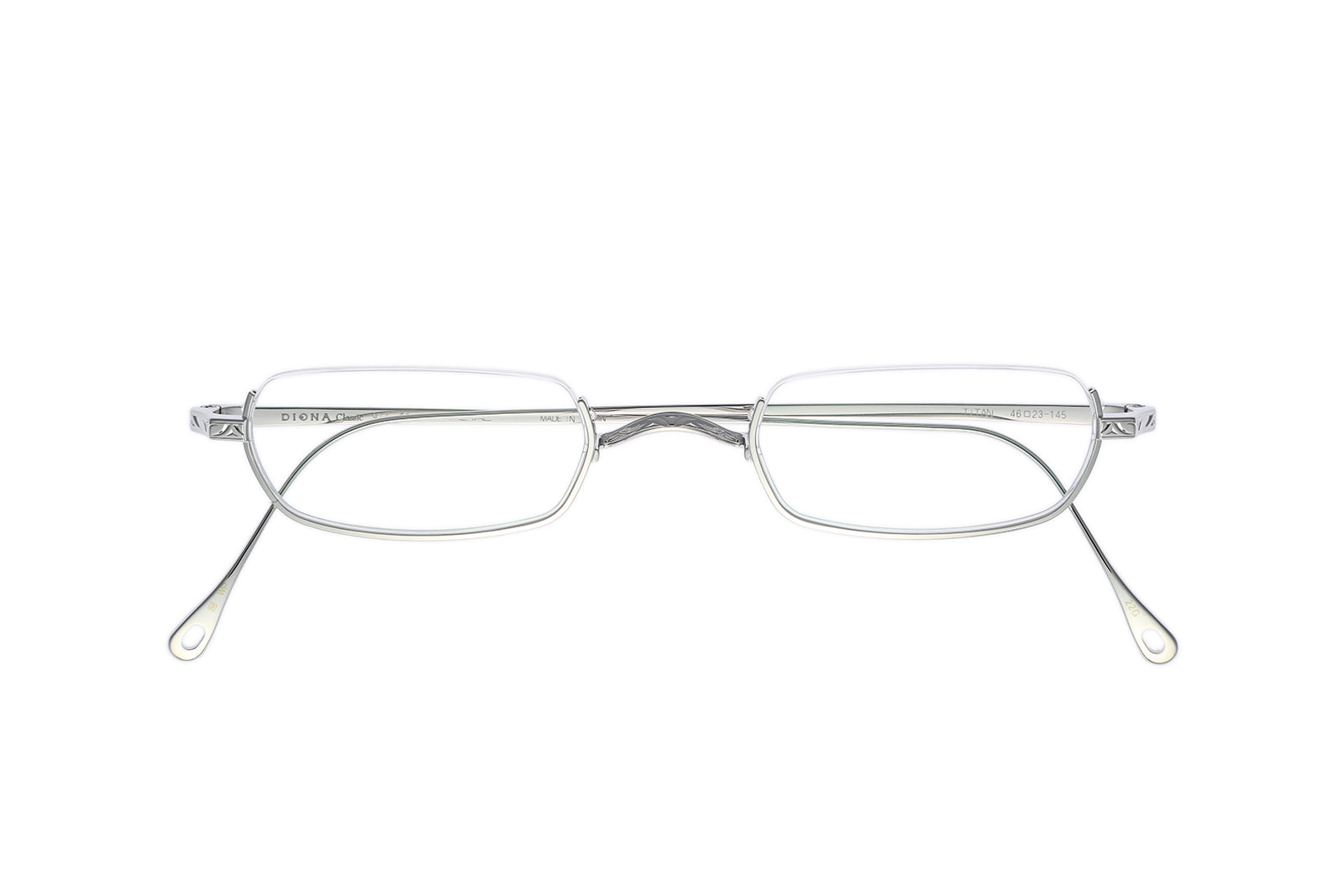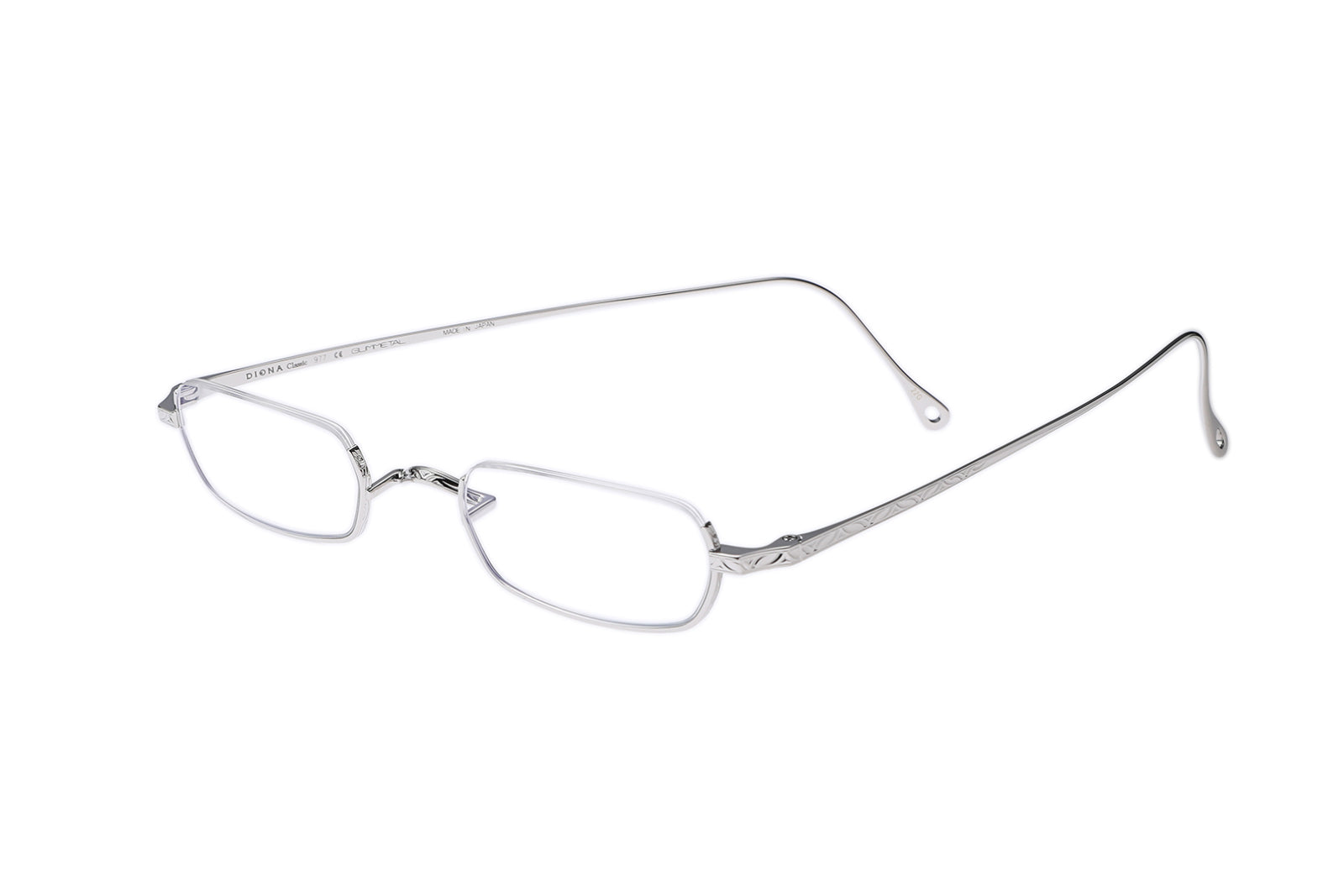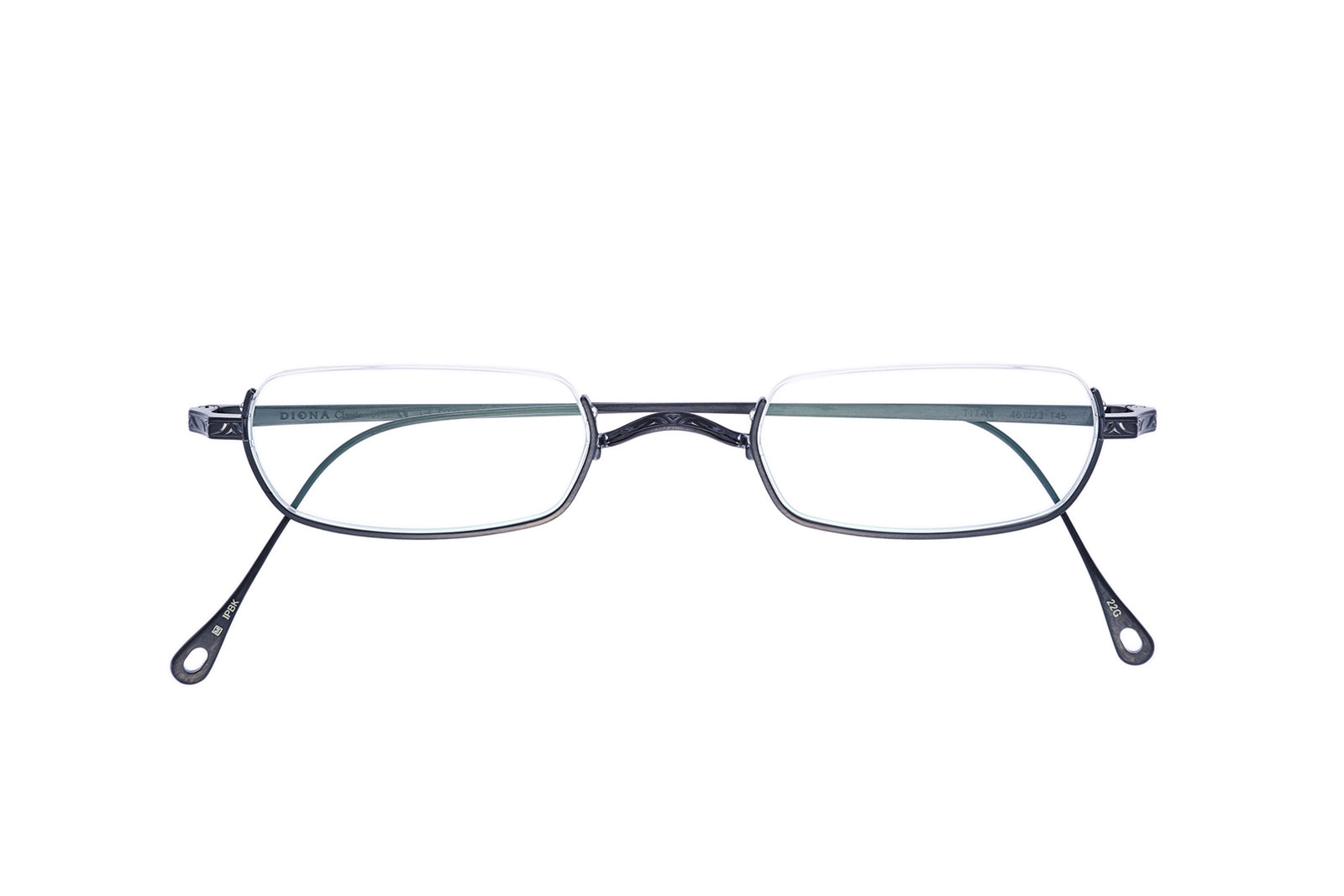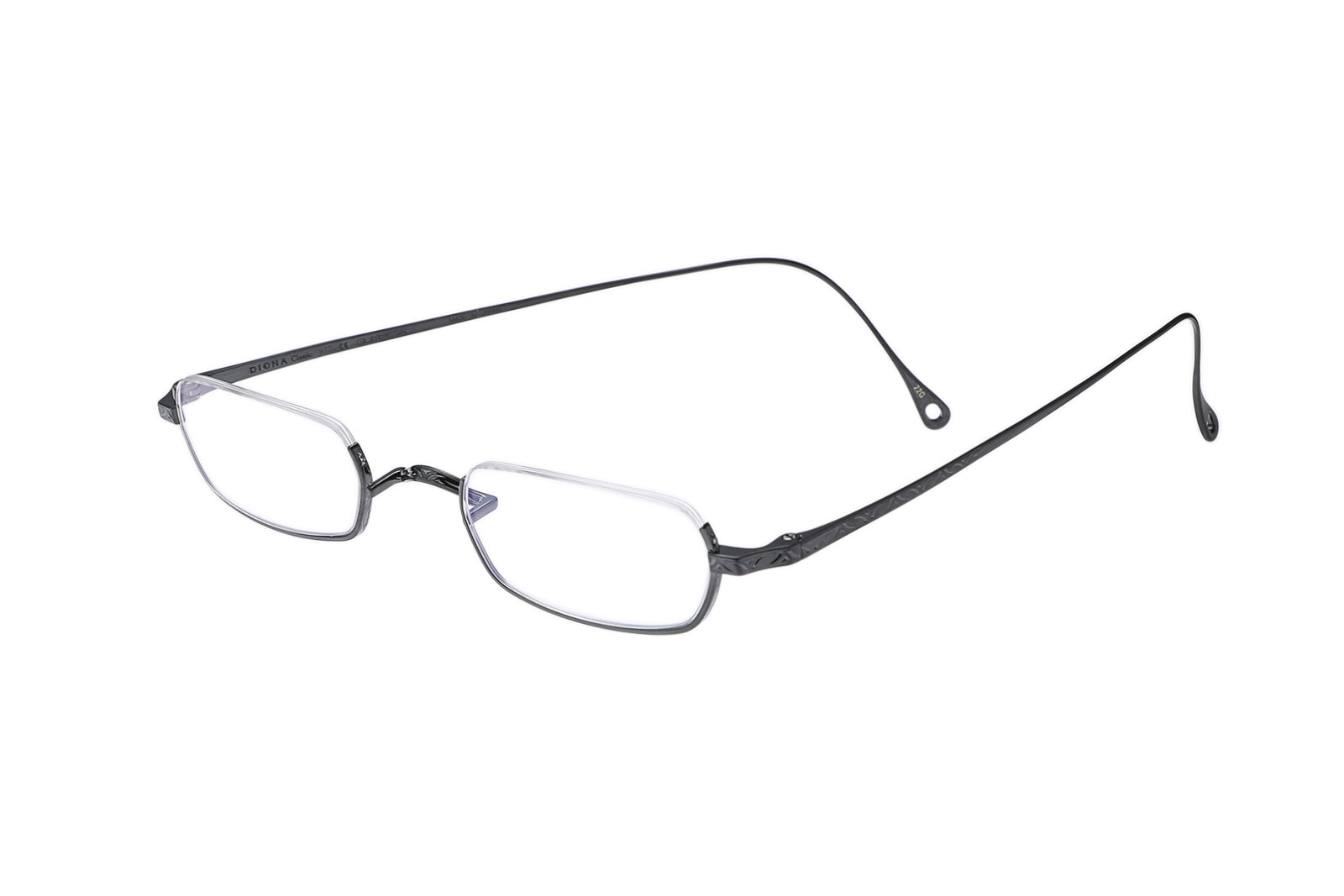 DIGNA Classic 977
フロント/チタン
テンプル/超弾性チタン
レンズ/プラスチック

Front/Titanium
Temple/Superelastic Titanium
Frame/Acetate
Lens/Plastic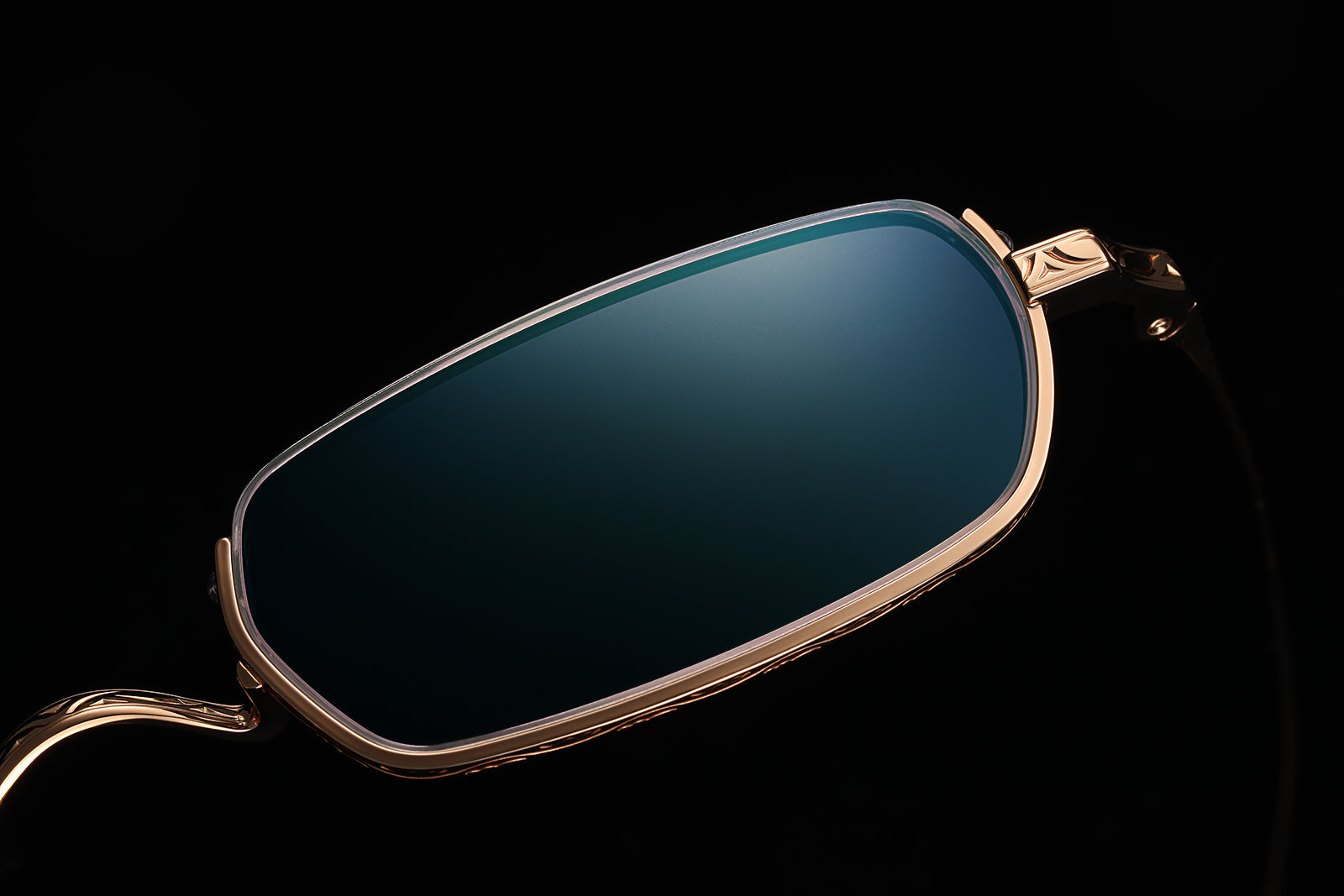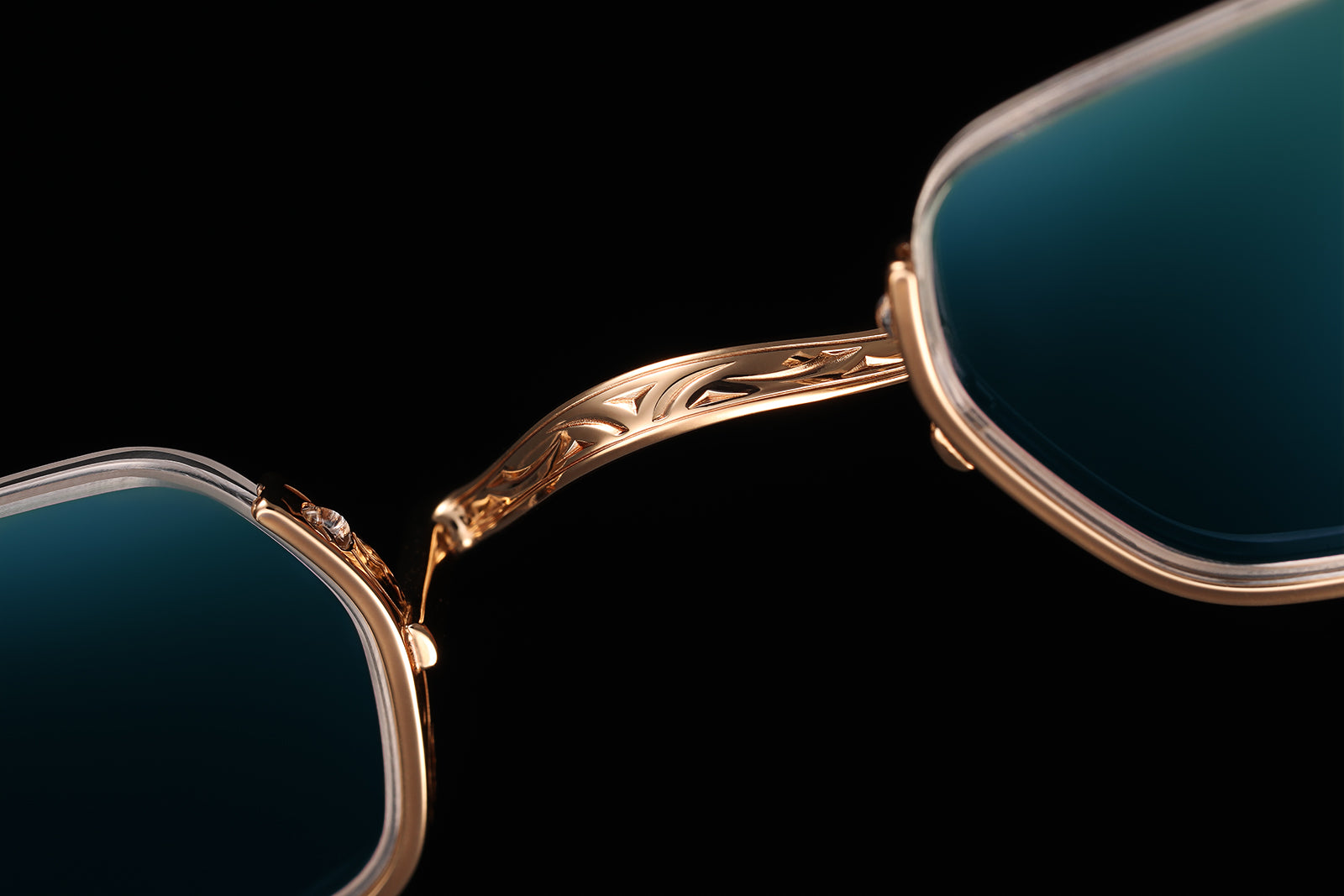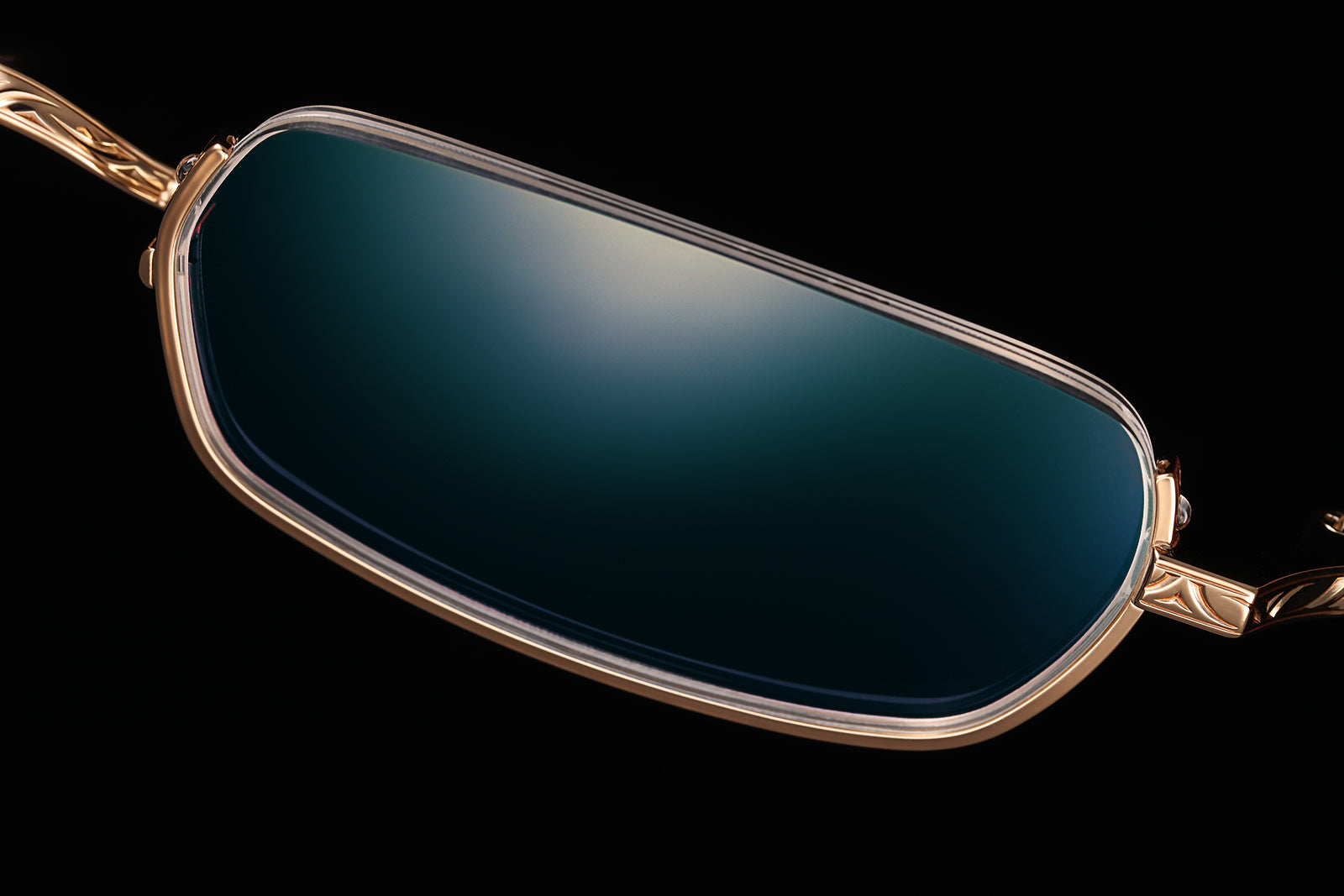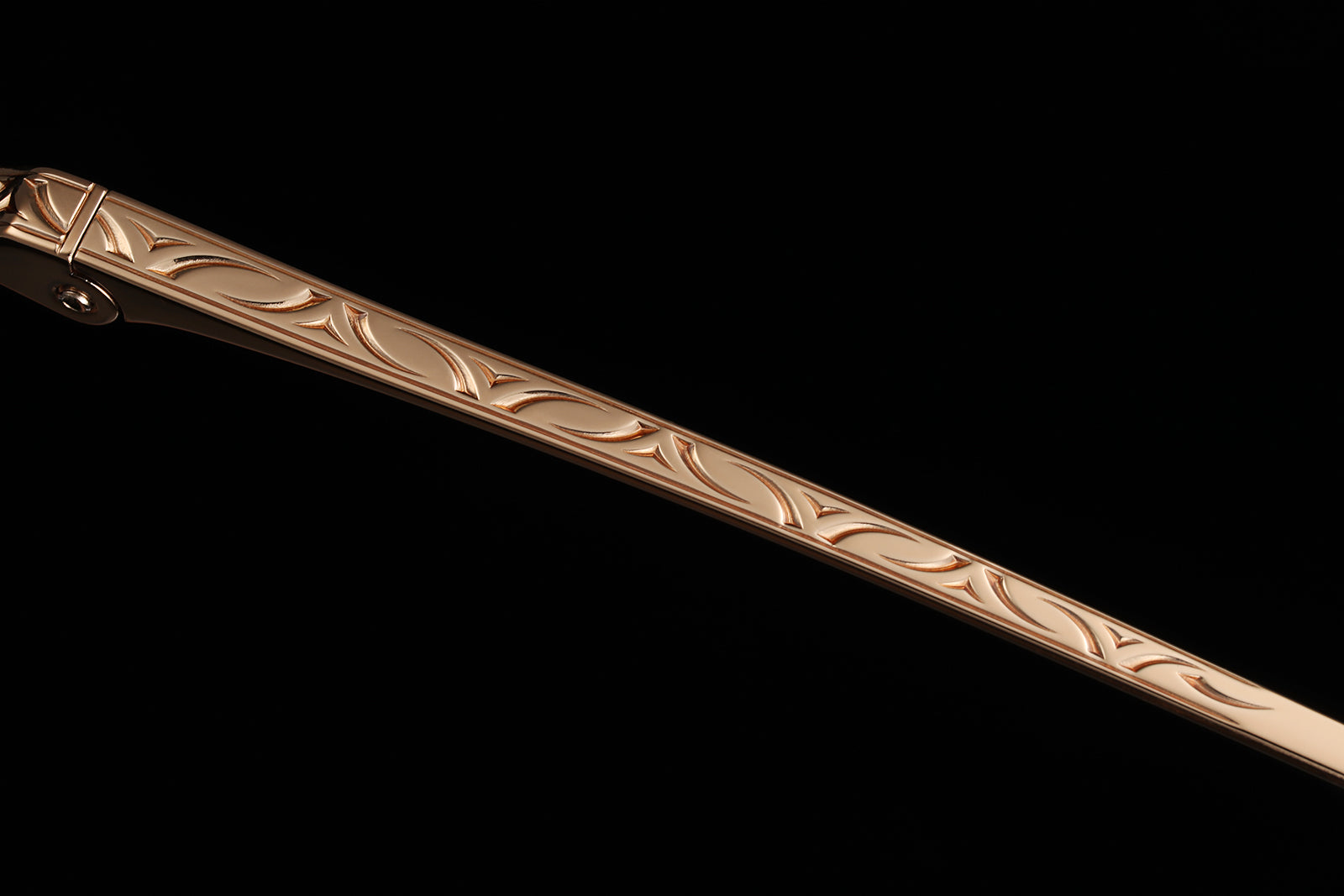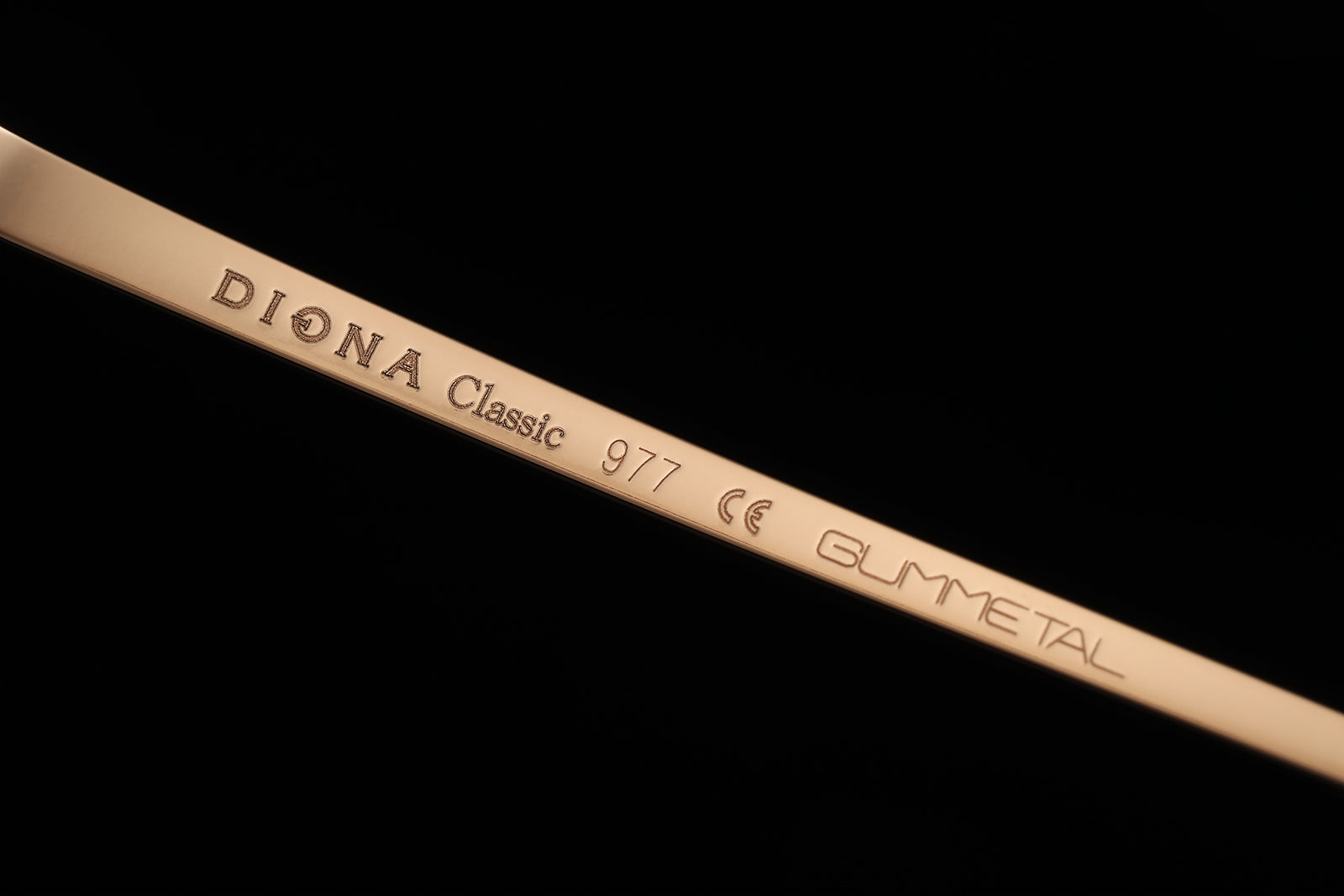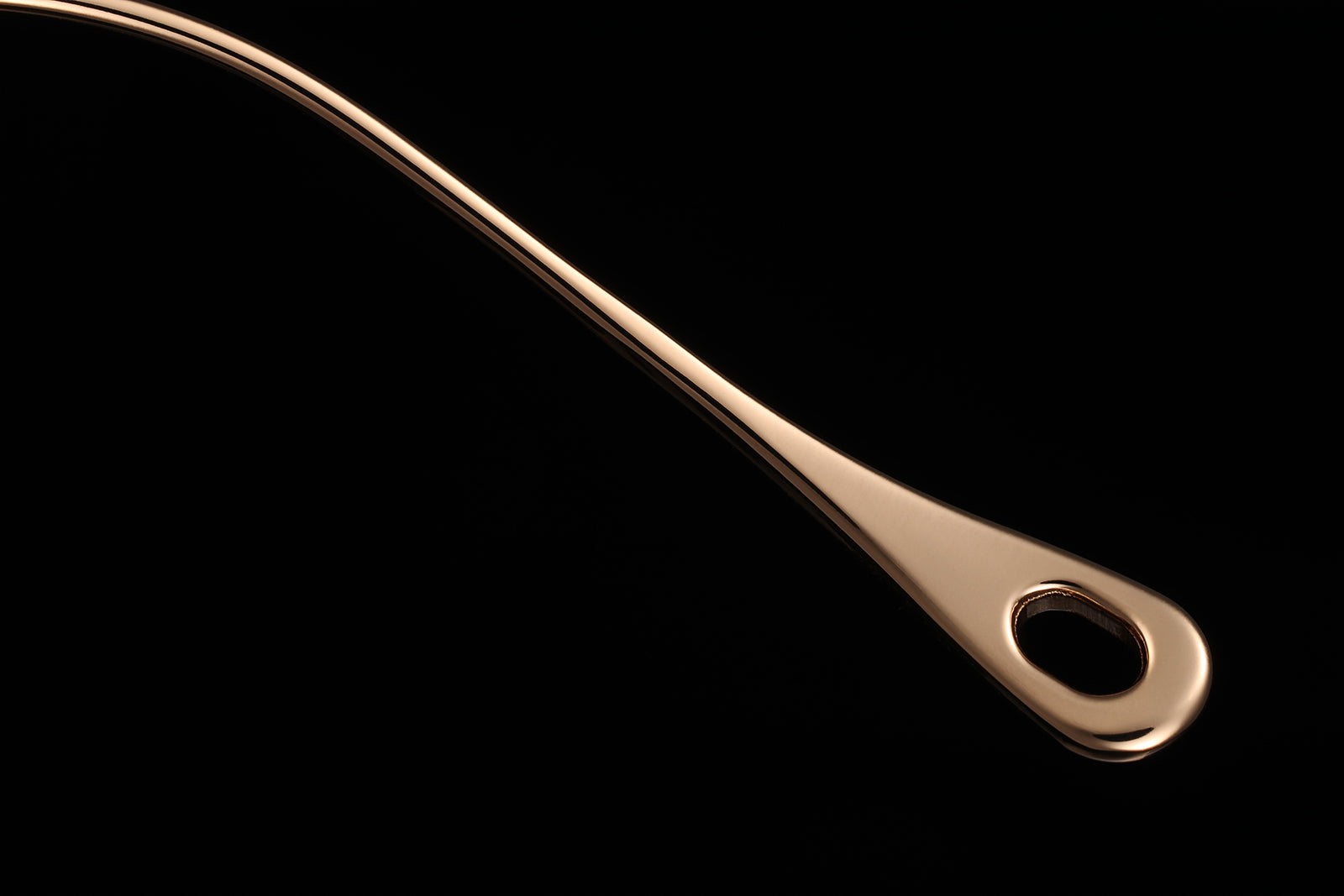 手元の書物を見る際に使用されるリーディンググラスとして開発された、"ルックオーバー"と呼ばれるアイウェアをリプロダクト。鼻メガネとして手元を見て、遠くは上目遣いで見る。その所作を許された、経験値の高い大人に向けた上級者モデル。オールチタンで製作され、テンプルには弾力のあるチタン合金"GUMMETAL"を採用。掛け外しが多いリーディンググラスに、最適な素材選びがなされている。普段使いとしてはもちろん、ジャケットなどの内側に忍ばせて大人の立ち振る舞いも楽しむことができる一本。

This model is a reproduction of "look-over" eyewear developed for use as reading glasses. Read close-up text with the glasses on the nose and look over the lenses to see distances. This authentic eyewear is designed for adults with experience that suits such mannerism. The frames are made entirely of titanium, and "GUMMETAL" elastic titanium alloy is used for the temples. The materials chosen are optimal for reading glasses, which are put on and taken off repeatedly. Wear the glasses for everyday use, or slip them inside the inner pocket of your jacket for added sophistication and grace.


DIGNA Classic オンラインショップ、及びDIGNA HOUSEでお買い上げの方には、オリジナルセリート(メガネ拭き)をプレゼント。

Customers who make a purchase at DIGNA Classic's online shop or DIGNA HOUSE will receive our original eyeglass cleaning cloth as a gift.