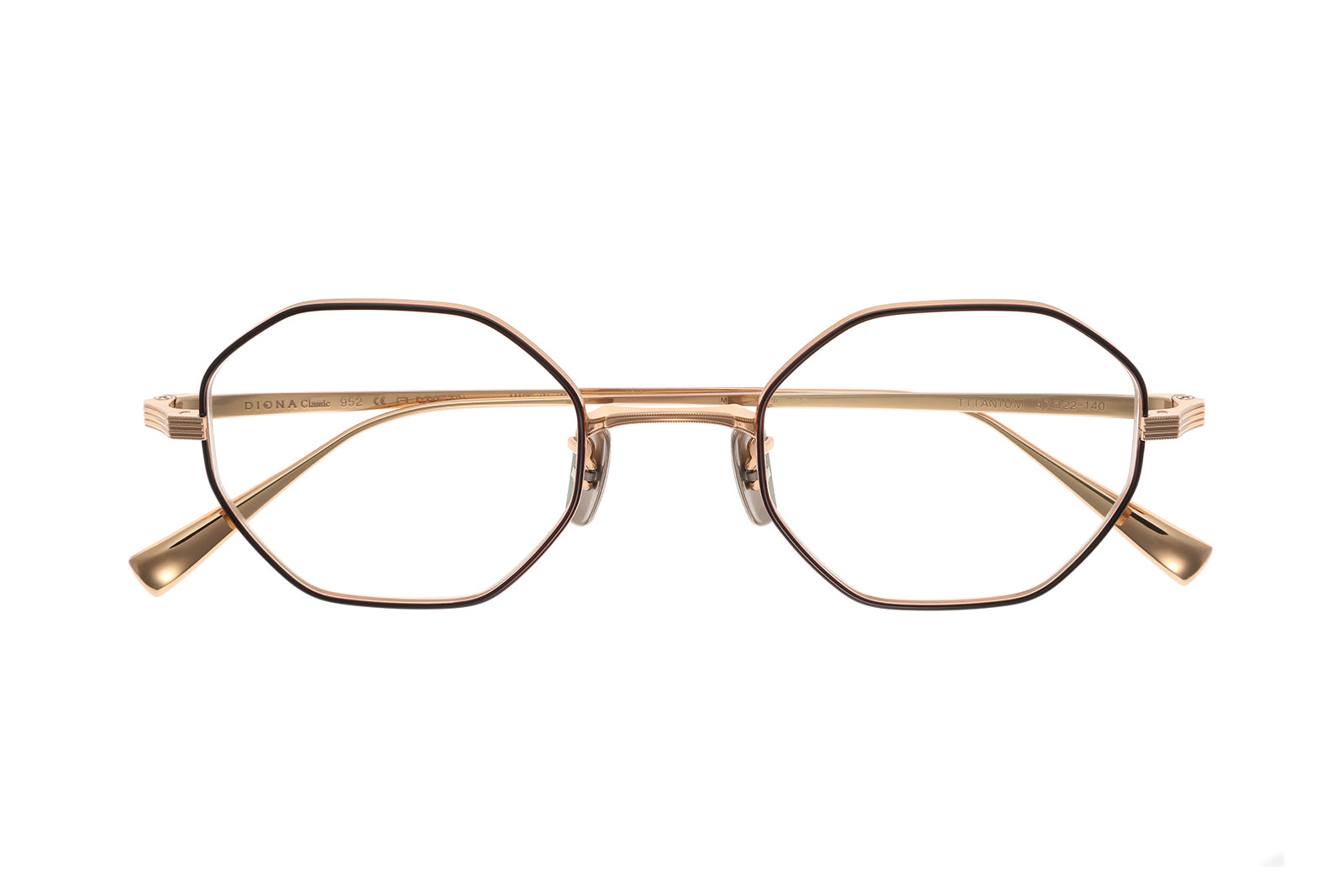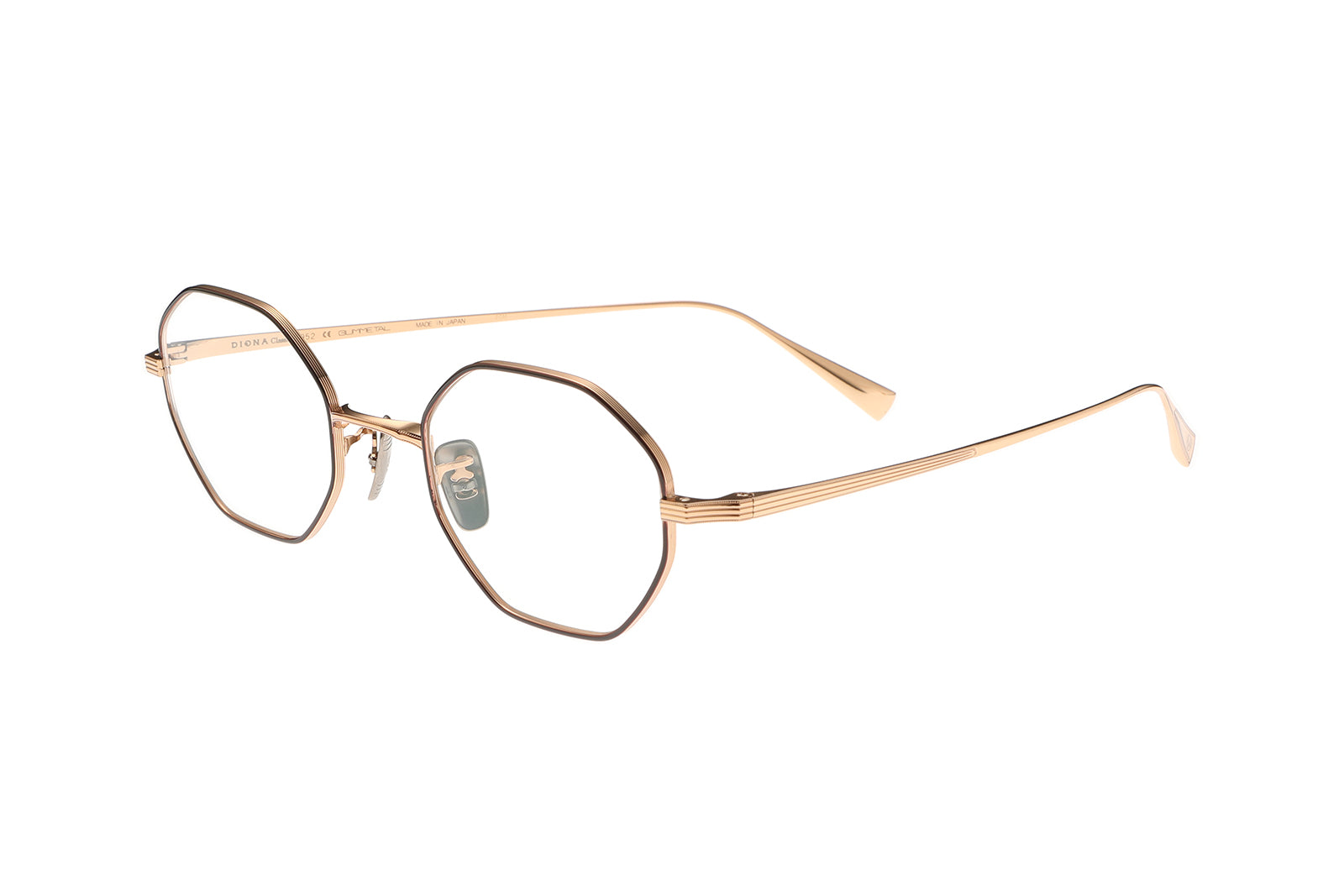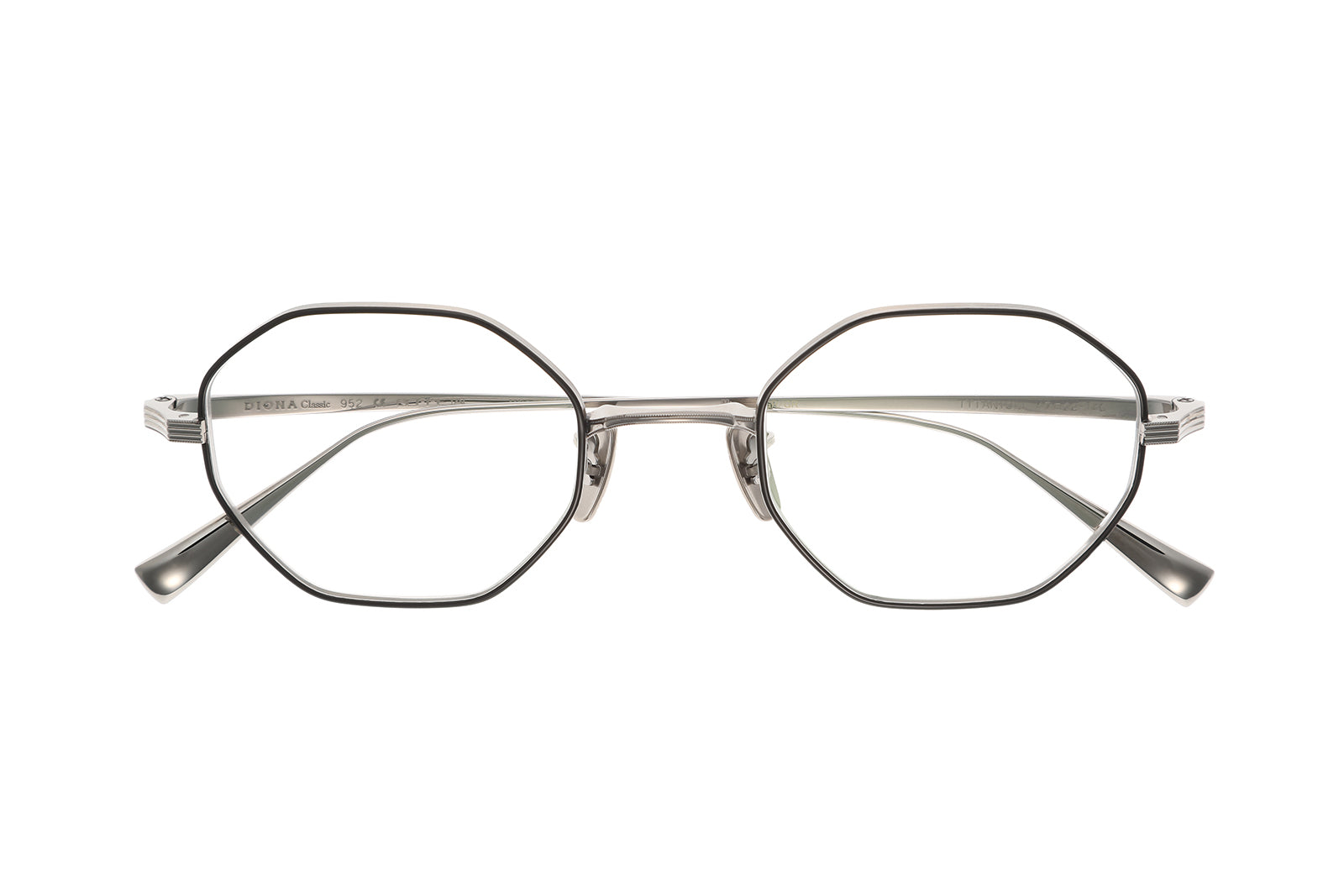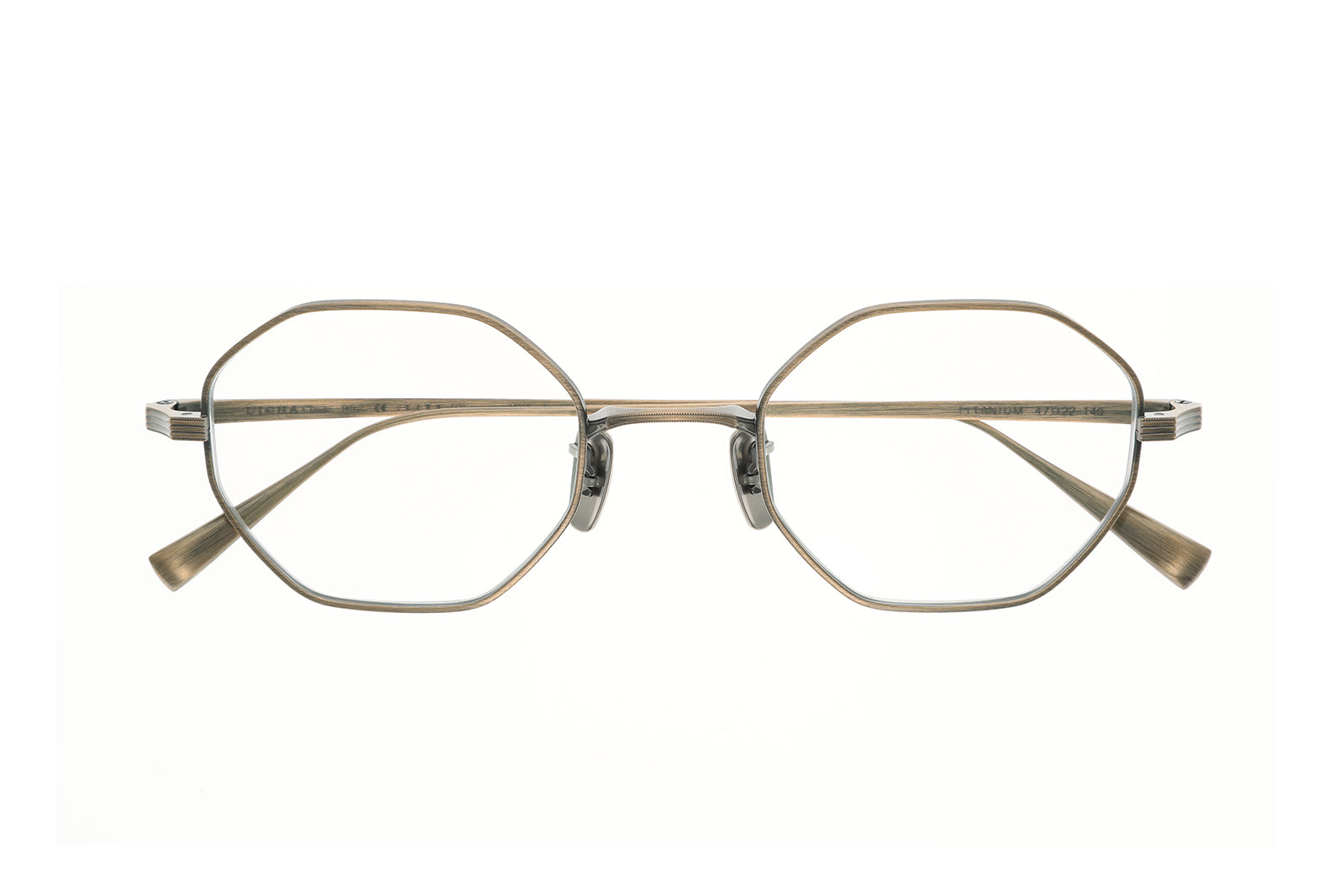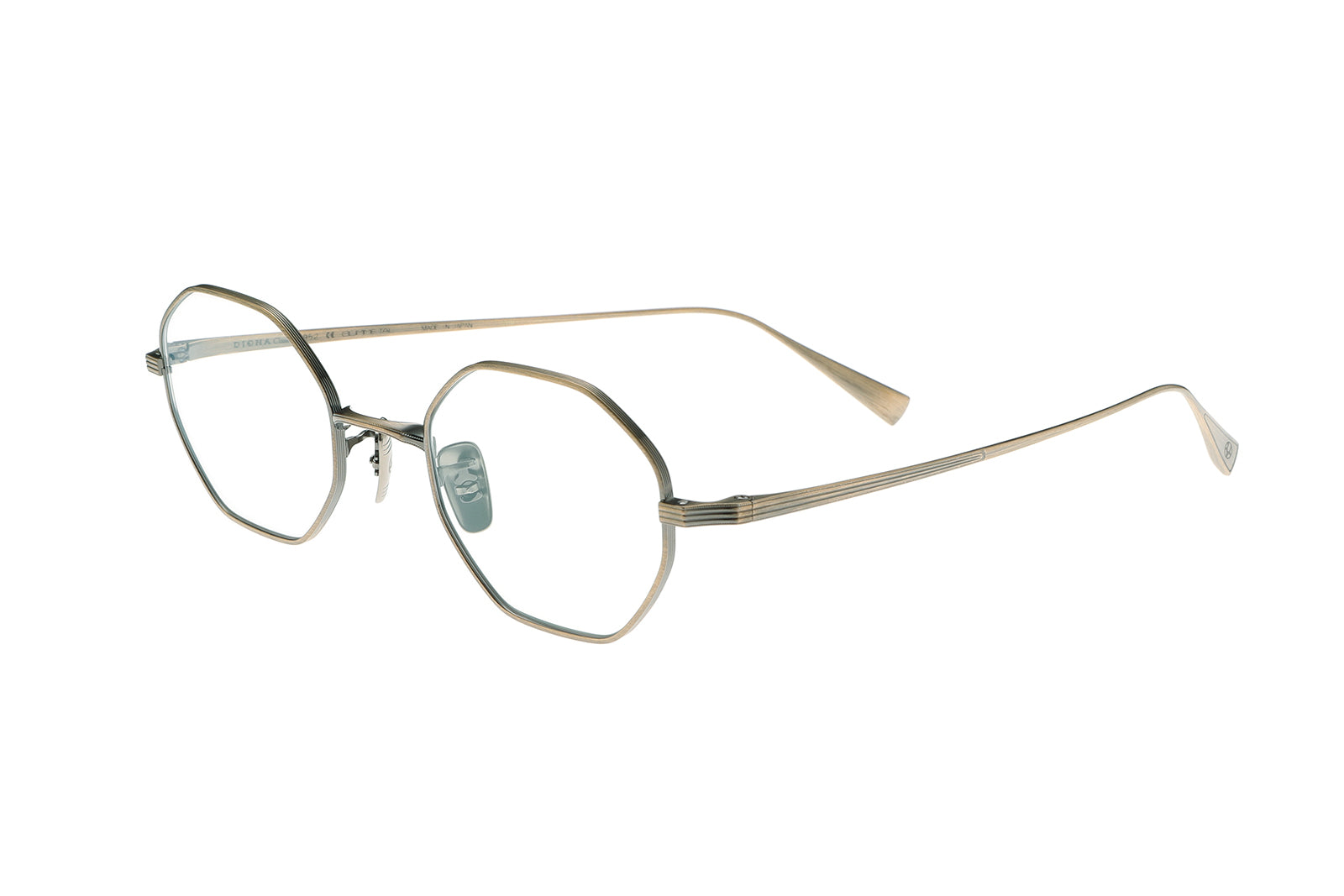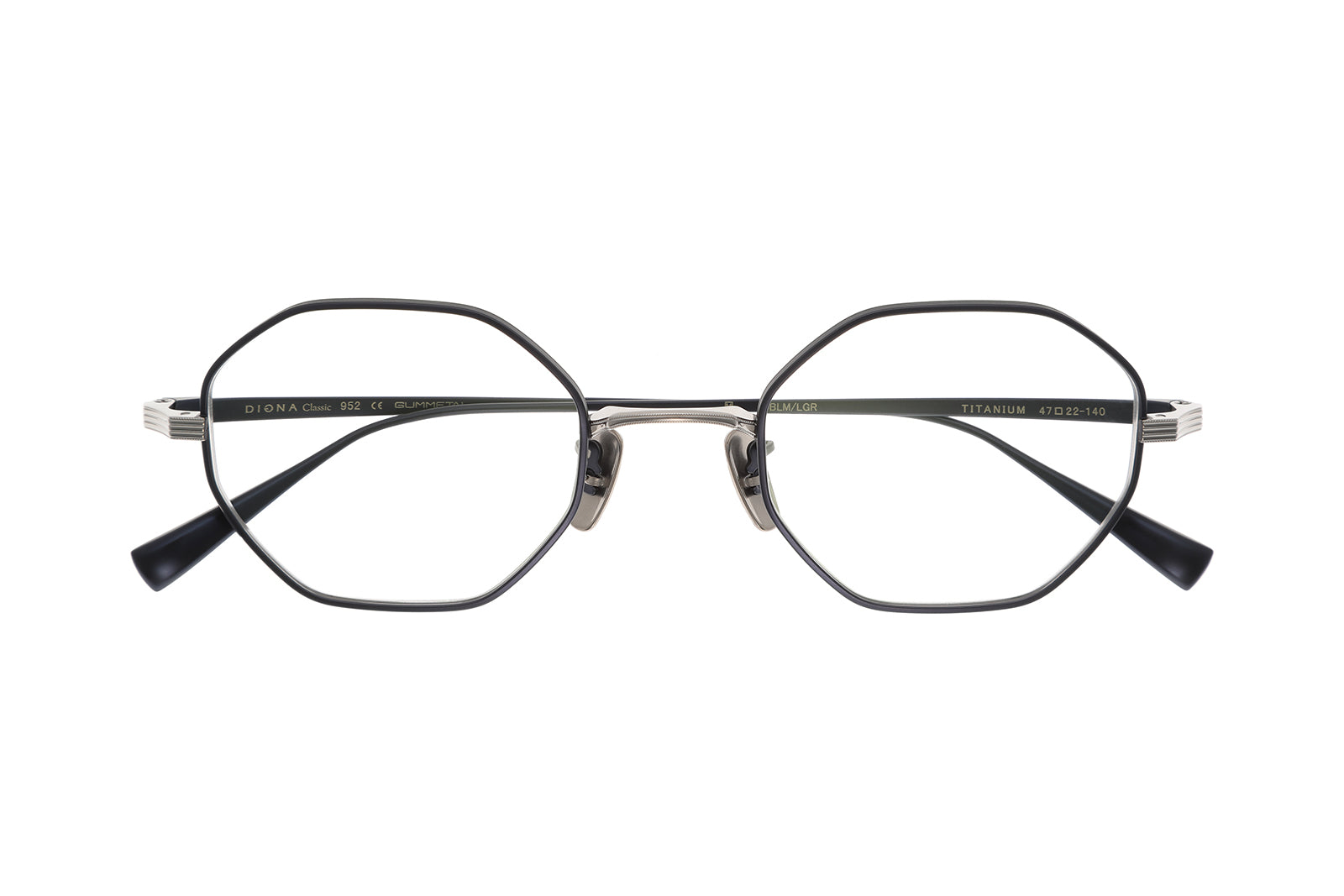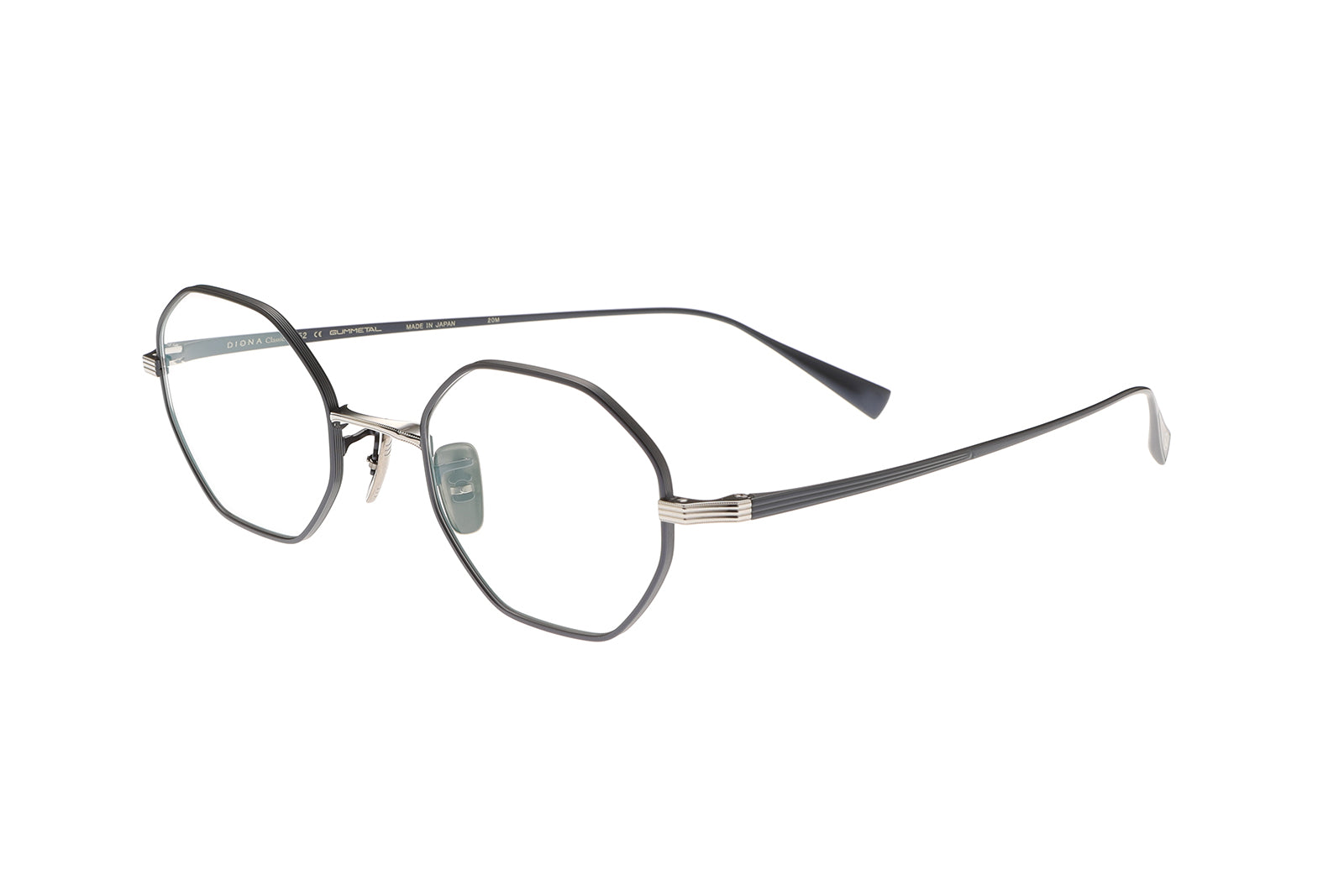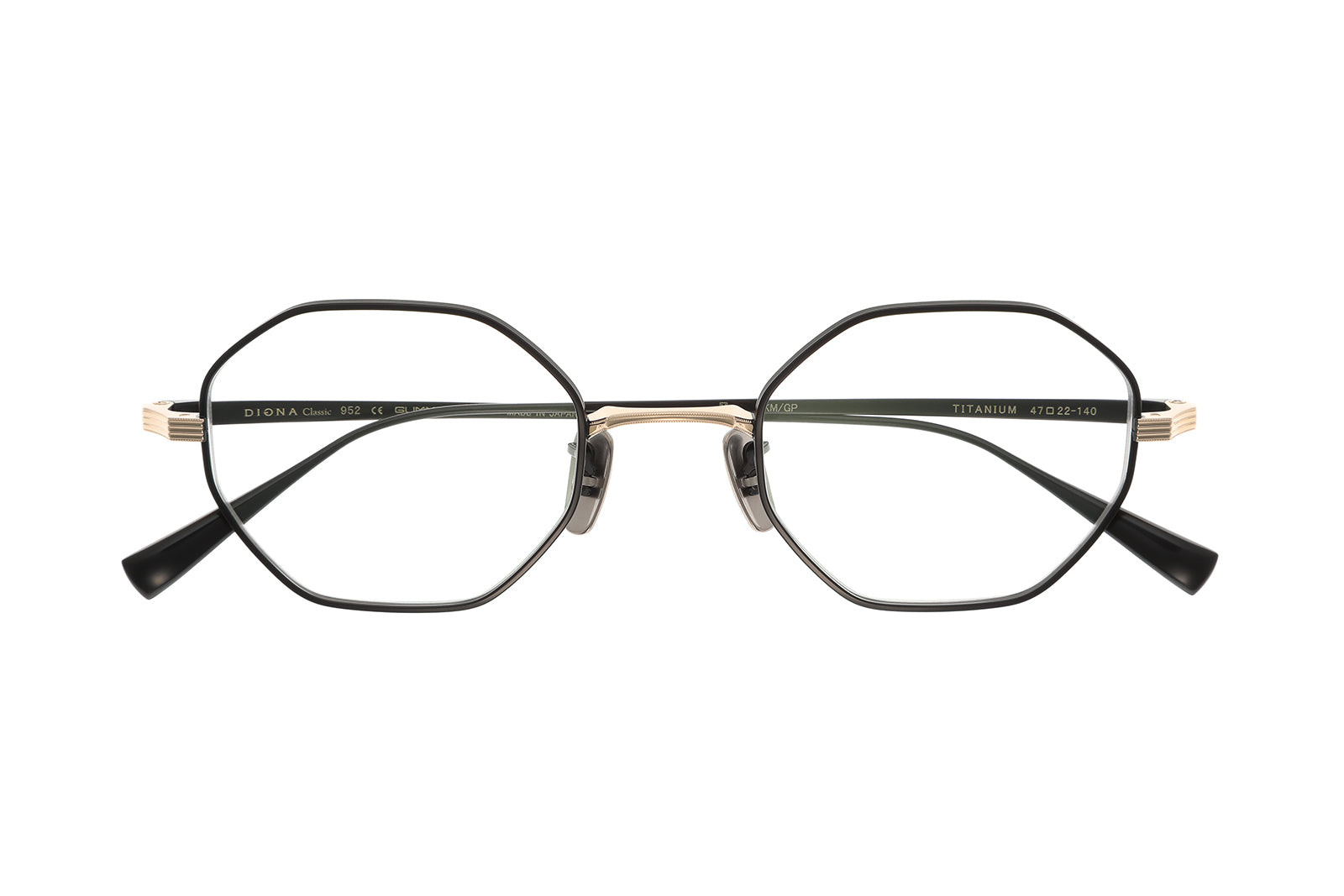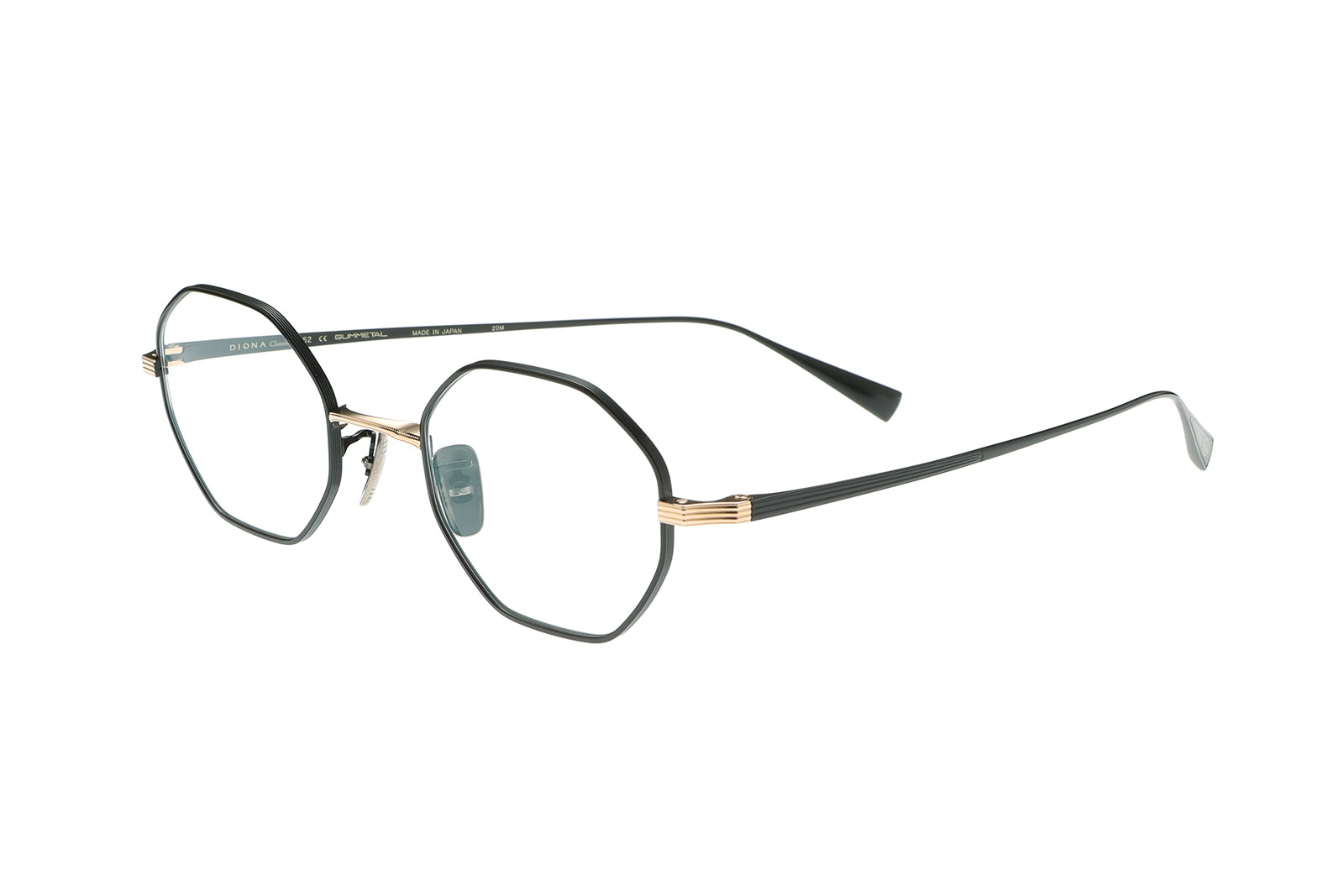 DIGNA Classic 952
フロント/チタン
テンプル/超弾性チタン
レンズ/プラスチック

Front/Titanium
Temple/Superelastic Titanium
Frame/Acetate
Lens/Plastic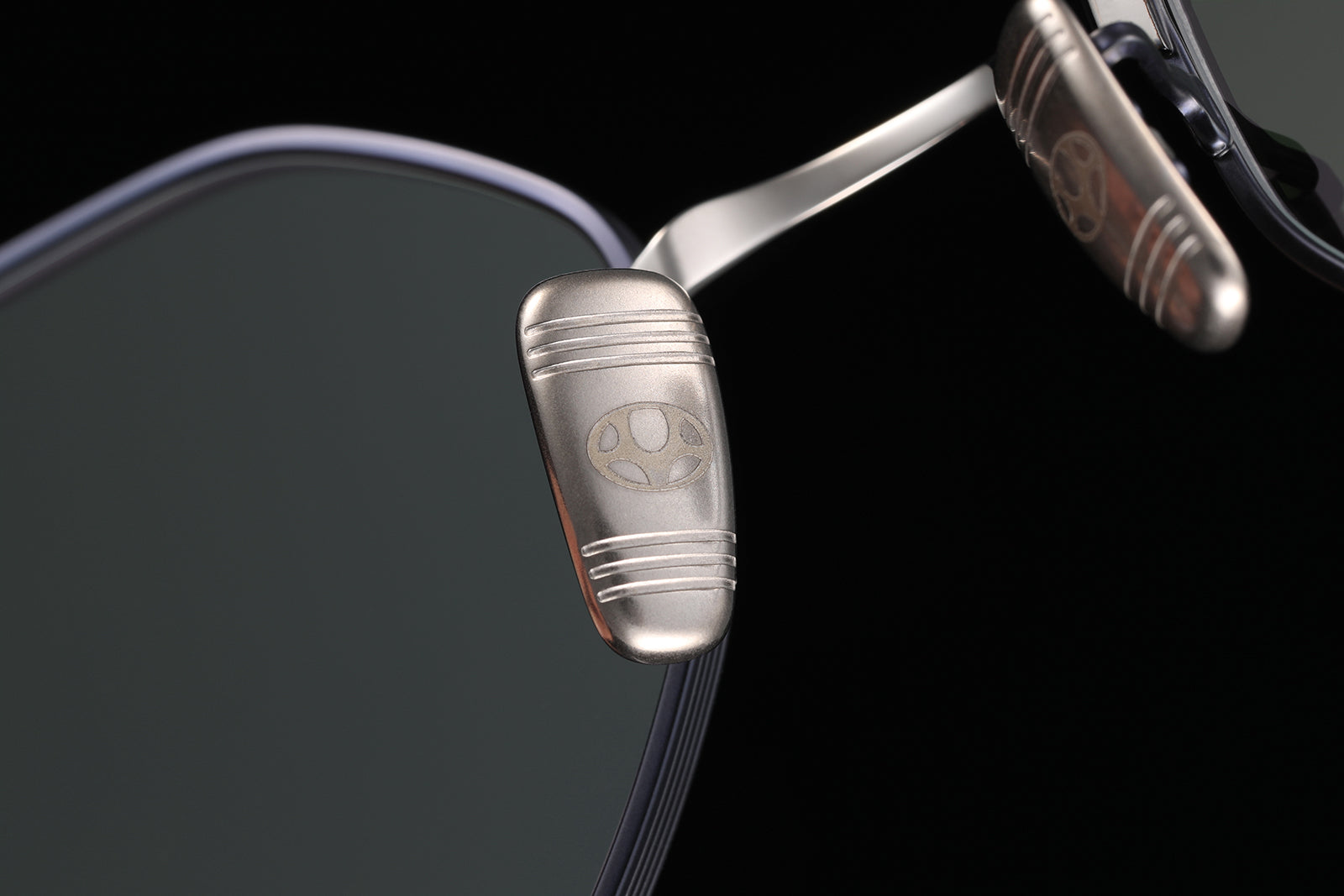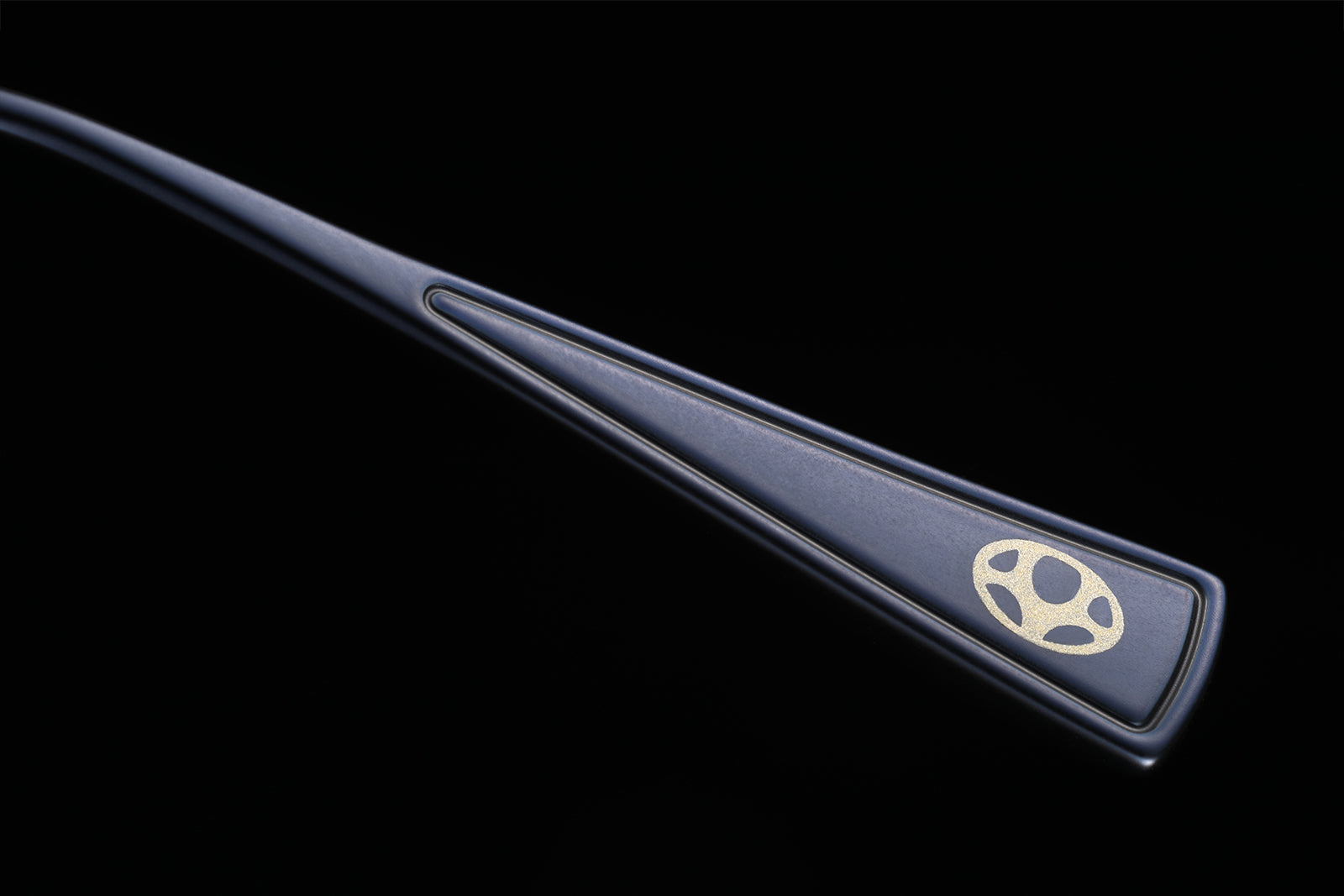 リム側面にレコード溝のような飾りが施されたオールメタルモデル。各パーツには日本製ならではの繊細なエングレービングが施され、質感を高めている。テンプルには弾性がありながら軽量な"GUMMETAL"を採用、掛けやすく変形しにくい特徴を持たせた。モダン分までメタル素材となる"カナテ"仕様、DIGNA classic専用となるチタンパッドは、クラシカルな"抱き蝶"仕様となっている。オクタゴンのレンズシェイプは、個性的なイメージを演出、ブリッジ、ヨロイ位置を低めにポジショニングさせ、掛けこなしやすいスタイルに纏めている。
An all-metal model with the side of the rims embellished with an LP groove-like design.
The parts have fine engravings measuring up to Made in Japan standards that enhance the texture. The temples are made of elastic yet lightweight GUMMETAL, making the frames easy to wear and unsusceptible to deformation.The entire temple, including the tip, is made of metal material. The titanium nose pads exclusive to DIGNA classic are in the classic daki-cho style that fits well on the nose.The octagon lens shape renders a unique look, and the bridge and hinges are positioned low for easy wear.
DIGNA Classic 
オンラインショップ、及び
DIGNA HOUSE
でお買い上げの方には、オリジナルセリート
(
メガネ拭き
)
をプレゼント。
Customers who make a purchase at DIGNA Classic's online shop or DIGNA HOUSE will receive our original eyeglass cleaning cloth as a gift.