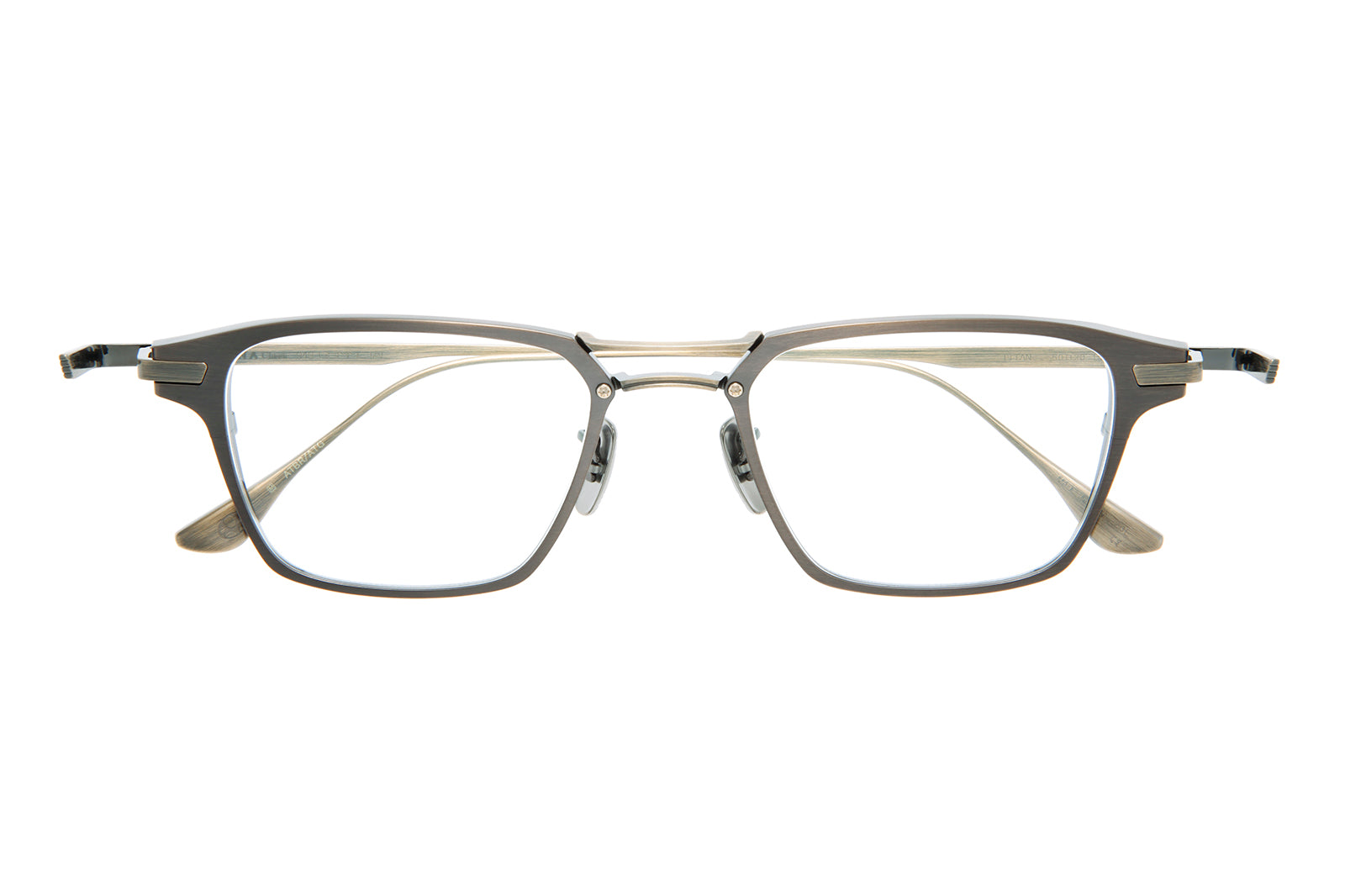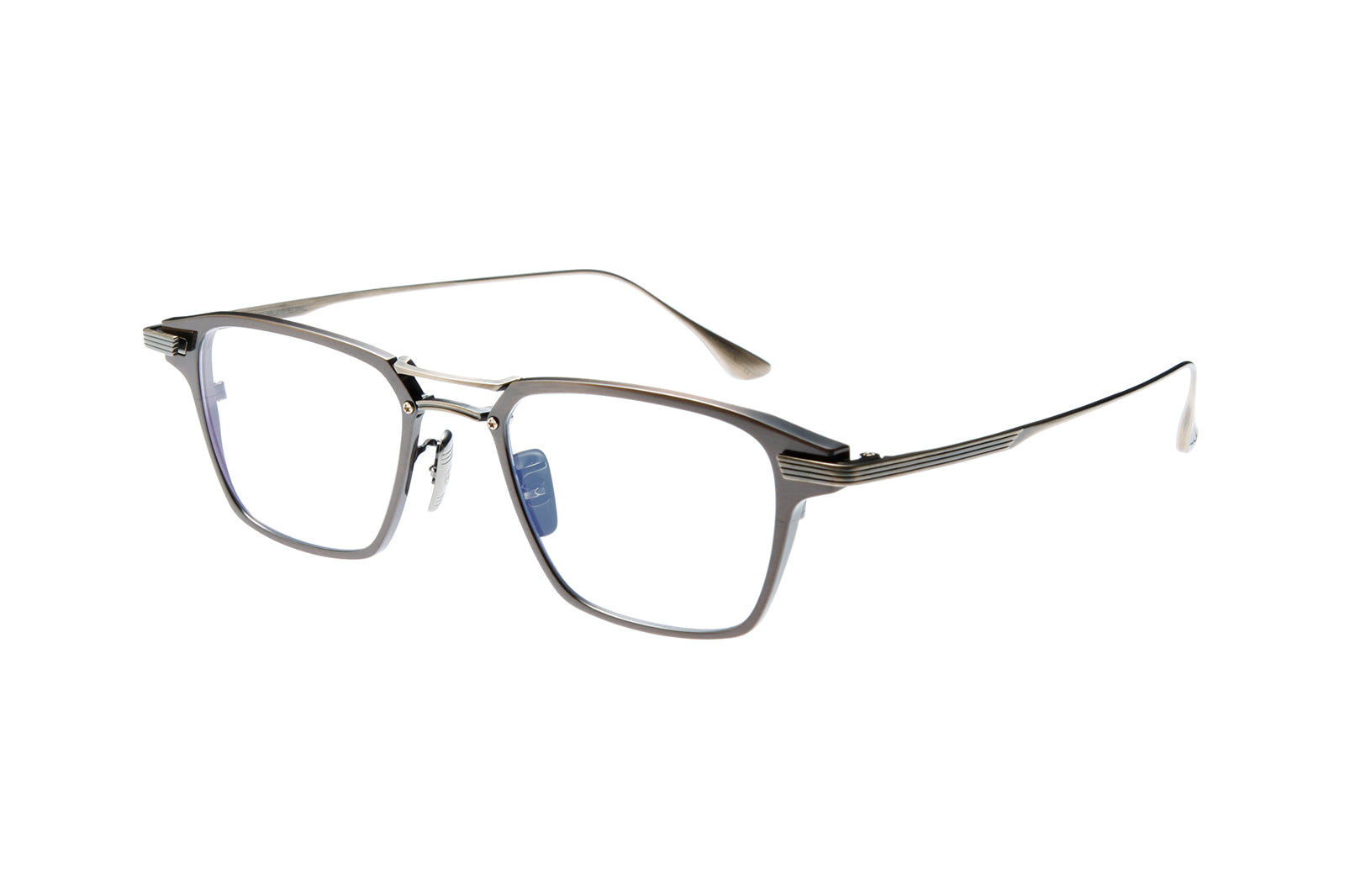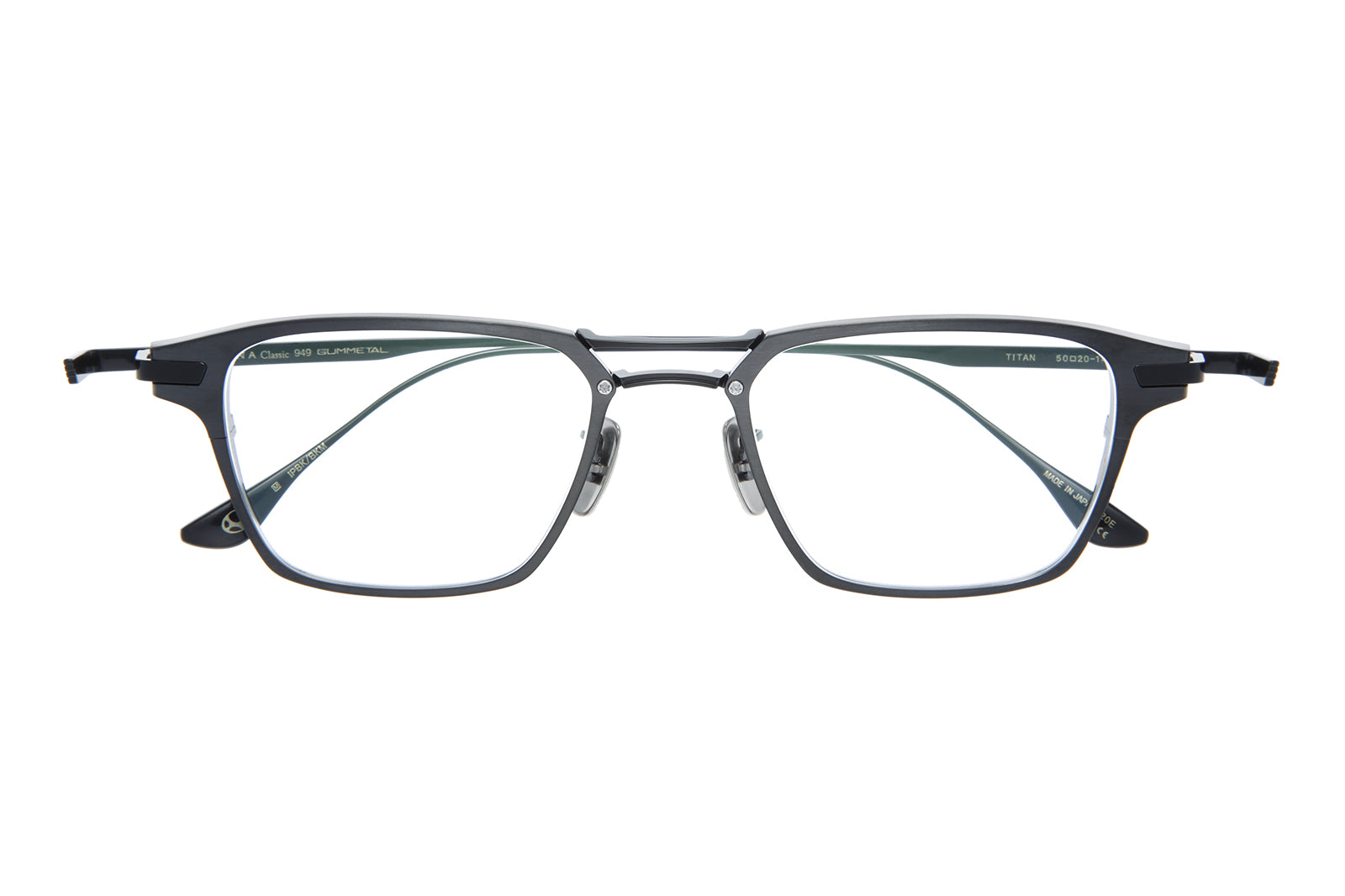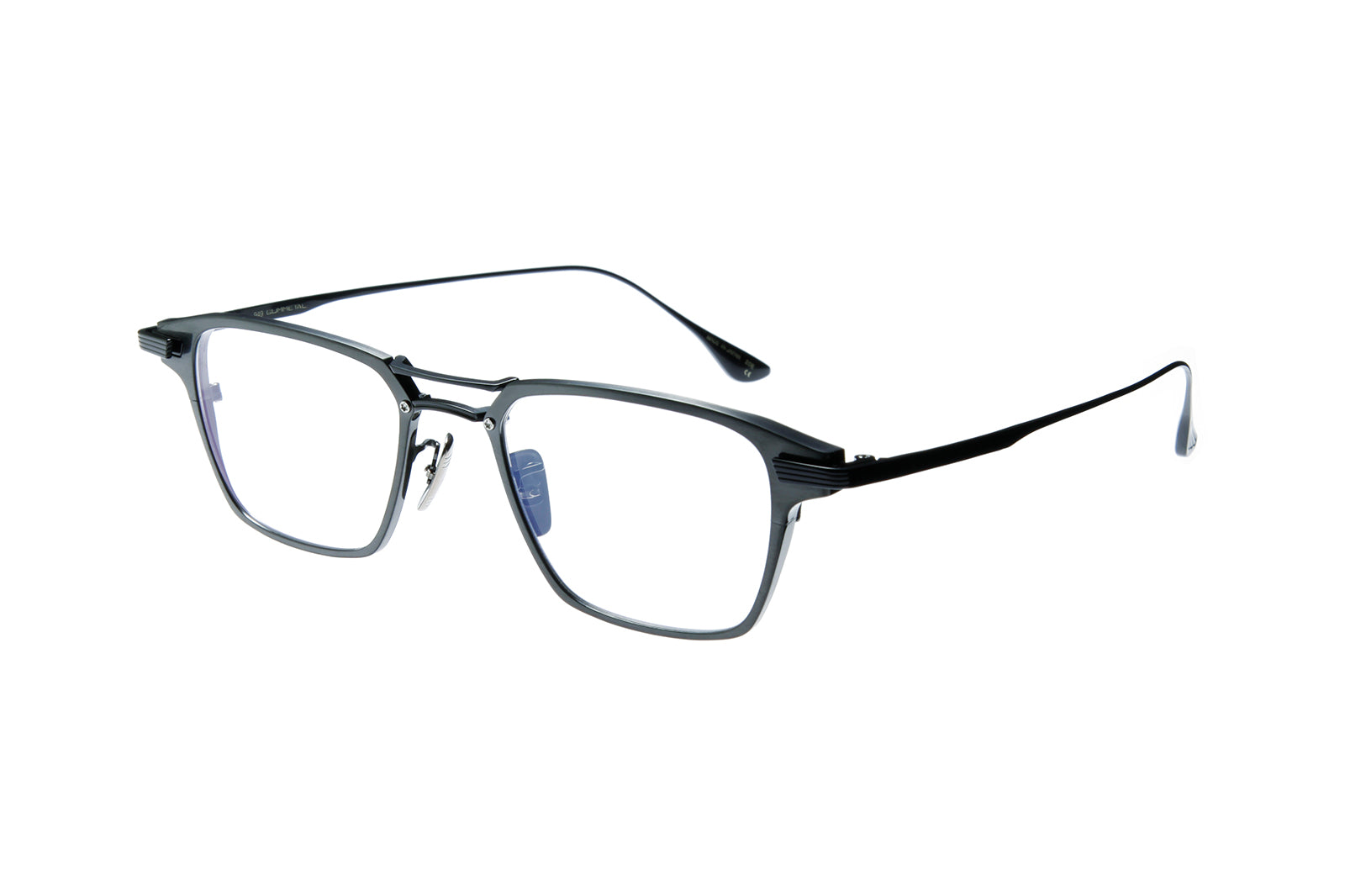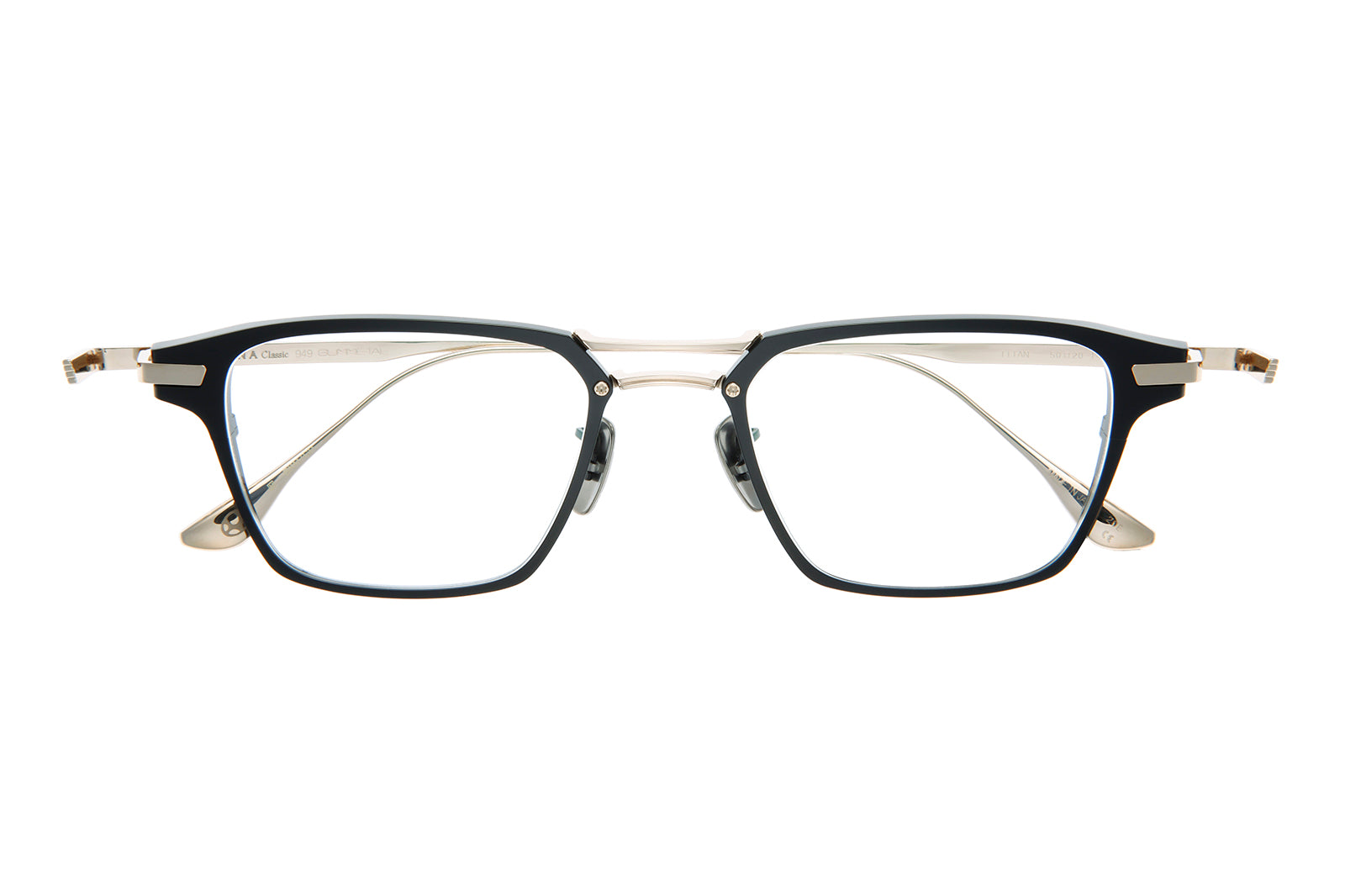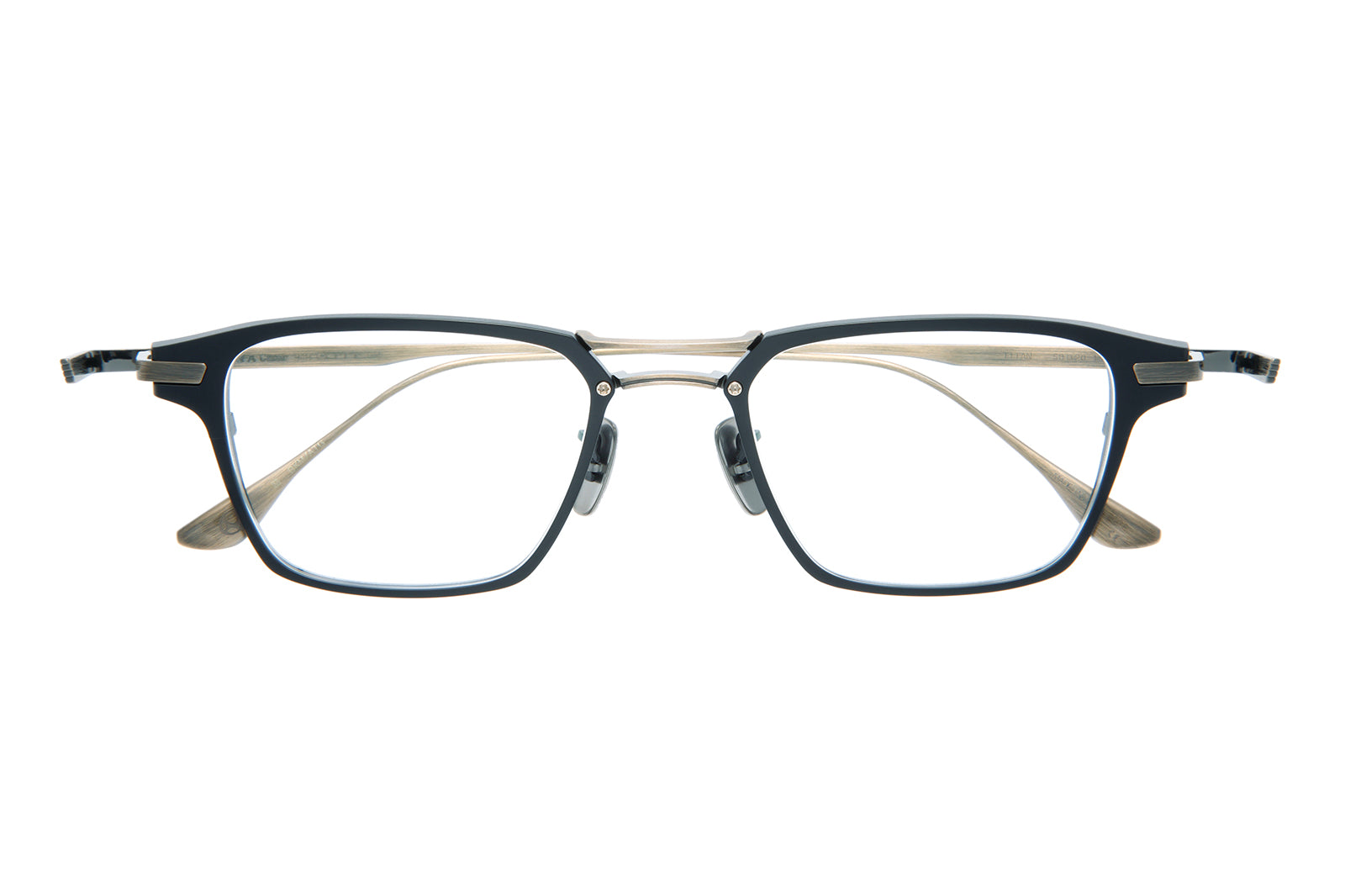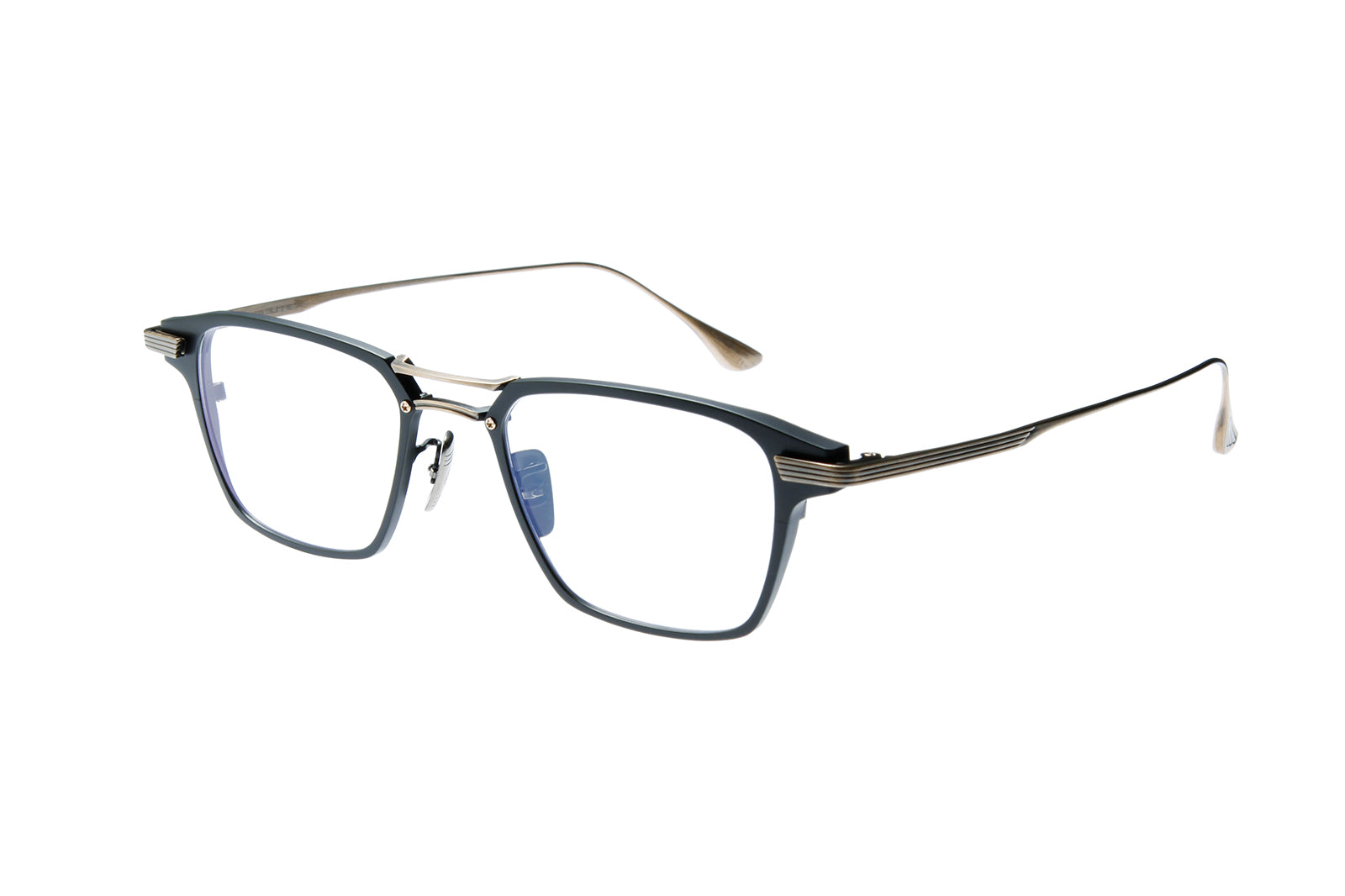 DIGNA Classic 949
フロント/チタン
テンプル/超弾性チタン
レンズ/プラスチック

Front/Titanium
Temple/Superelastic Titanium
Frame/Acetate
Lens/Plastic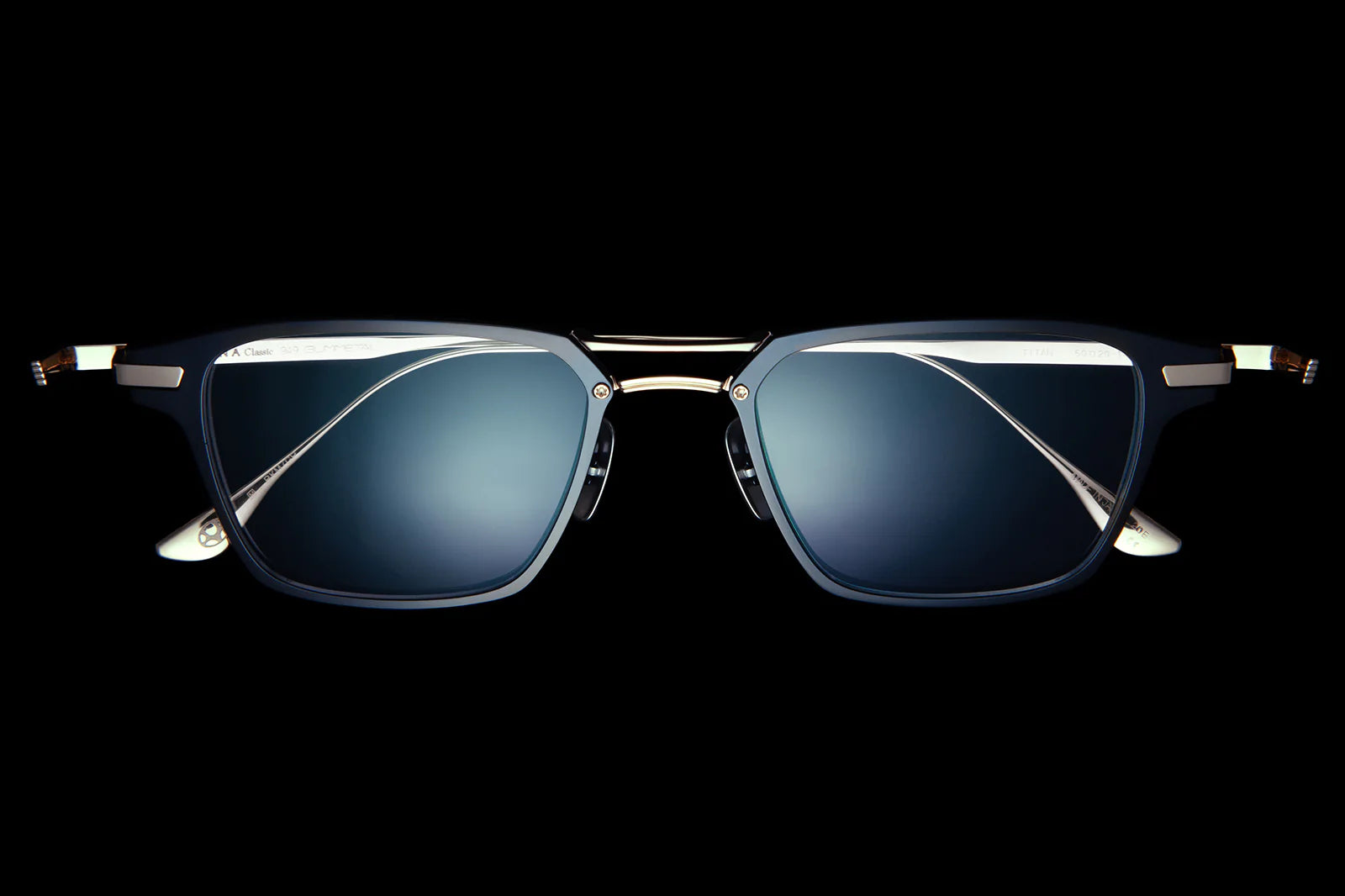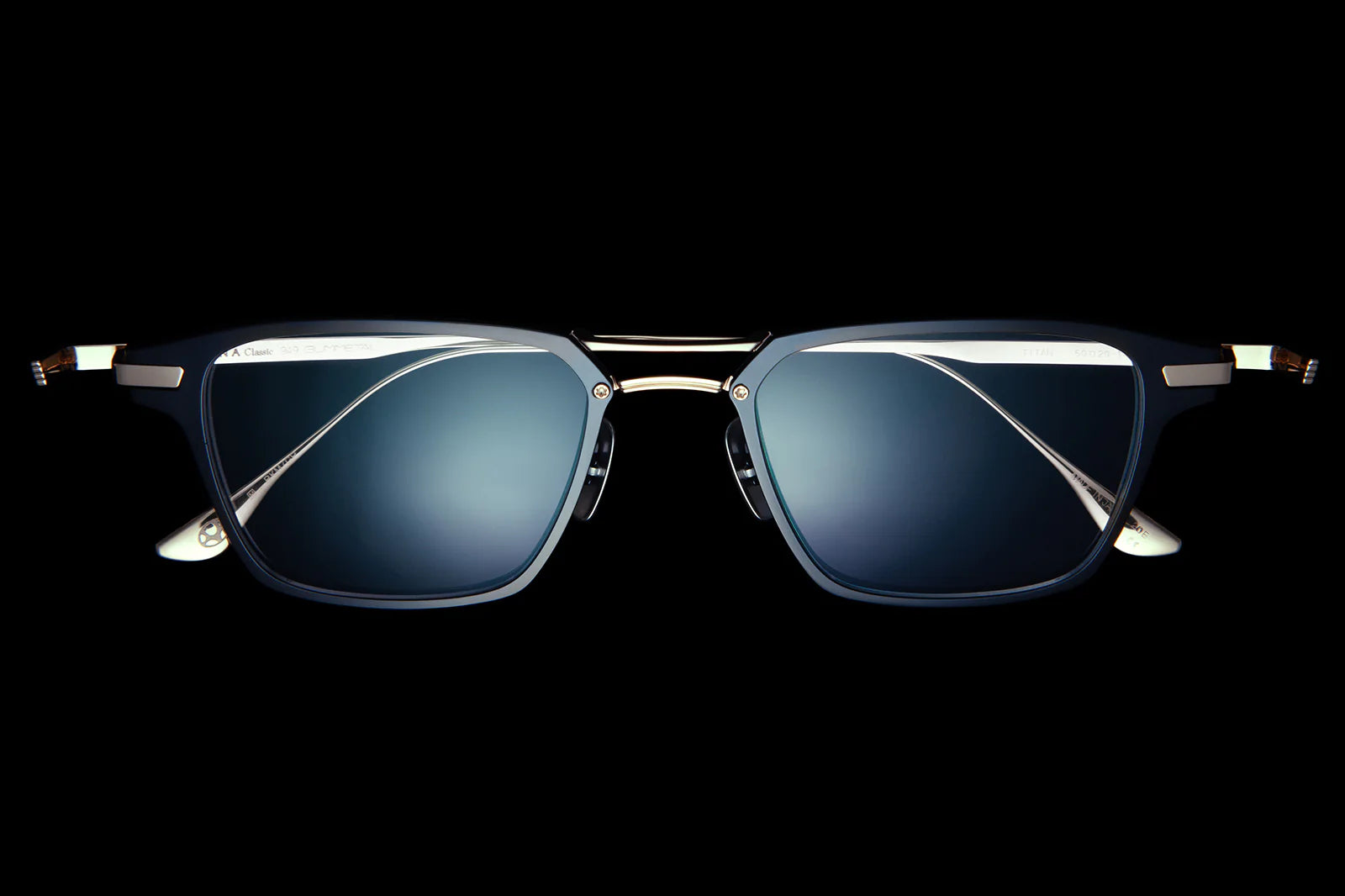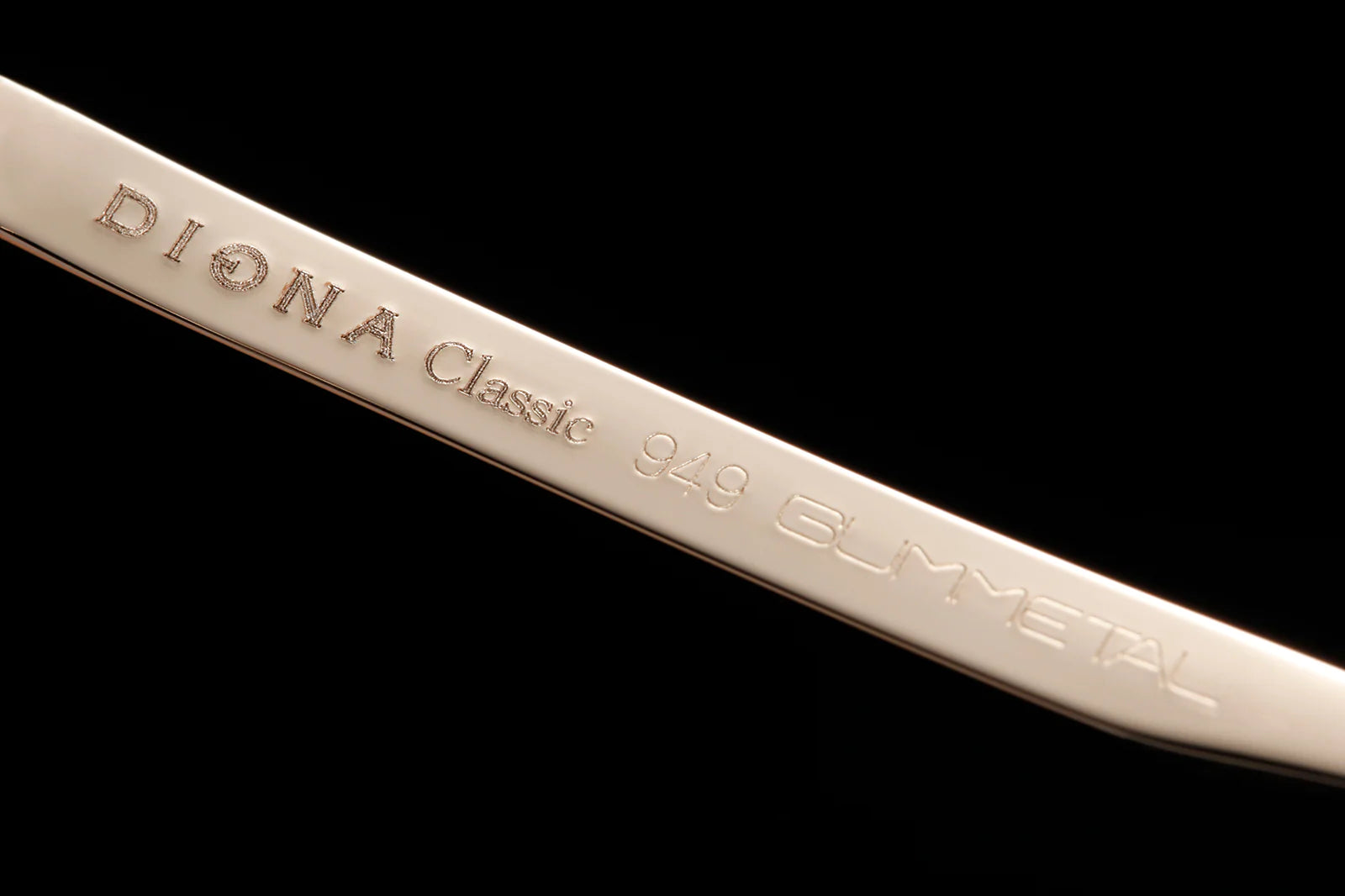 4mm厚のチタンシートをプレス加工で抜いたリムパーツは、立体的なフォルムで高精度に生産され質感を高めている。 3ピース構造となるフレームのセンターに構えるブリッジは、一体パーツとしてプレスで象られたダブルブリッジで個性あるイメージにデザインされている。
Made of pressed 4 mm-thick titanium sheets, the rim parts are produced with three dimensions and high precision for an enhanced feel. The three-piece double bridge adds individuality to the design.
DIGNA Classic 
オンラインショップ、及び
DIGNA HOUSE
でお買い上げの方には、オリジナルセリート
(
メガネ拭き
)
をプレゼント。
Customers who make a purchase at DIGNA Classic's online shop or DIGNA HOUSE will receive our original eyeglass cleaning cloth as a gift.