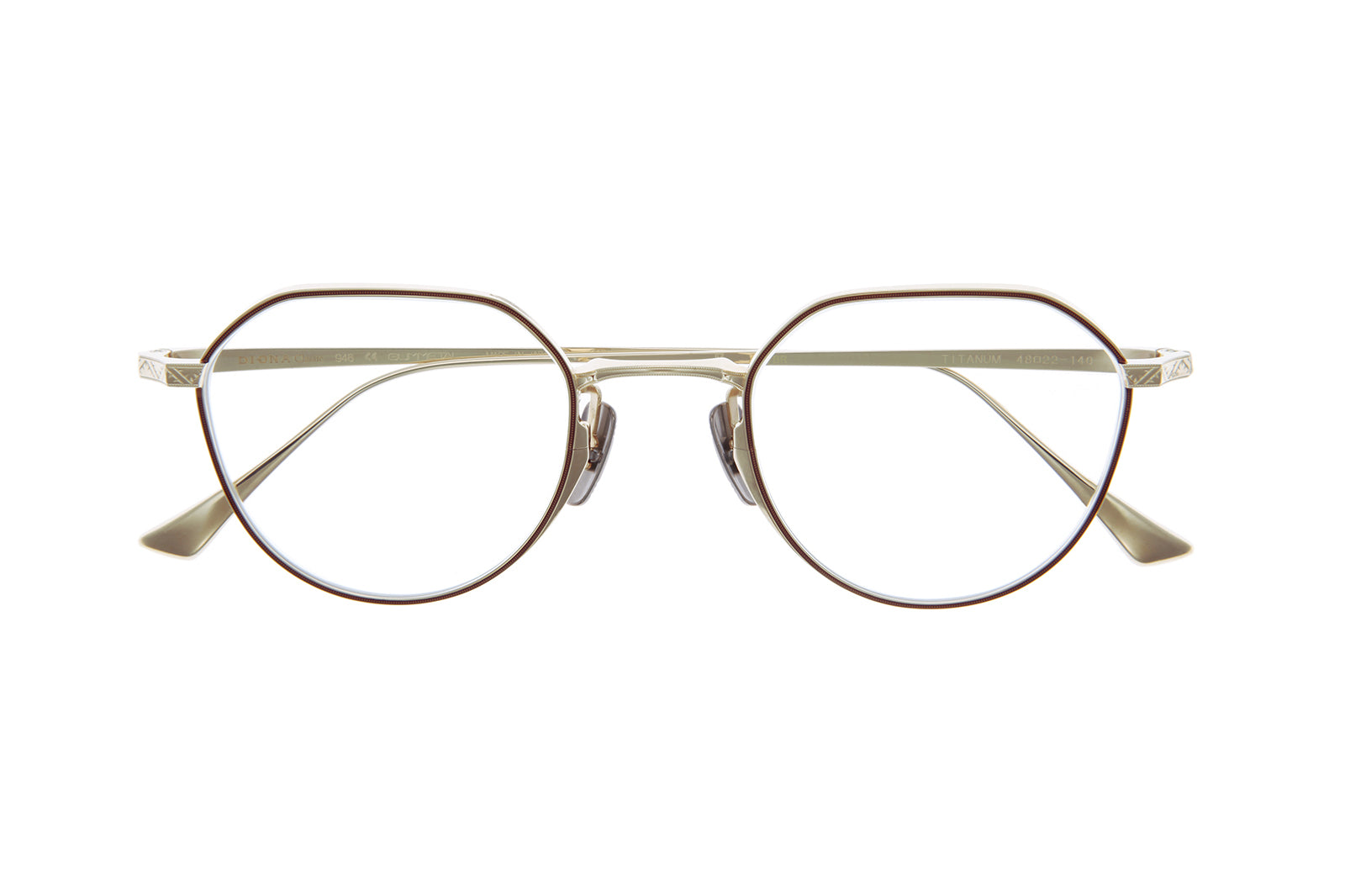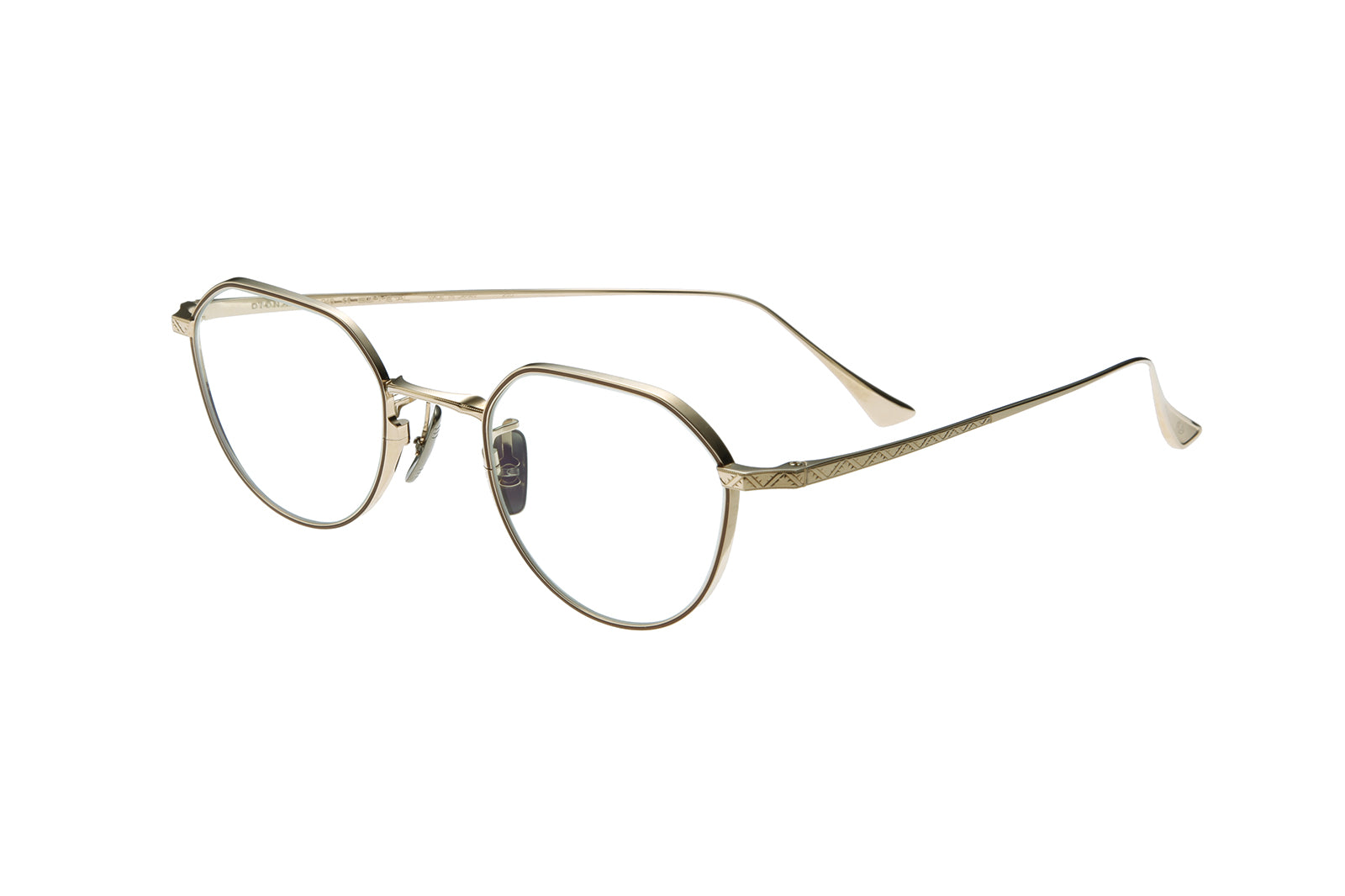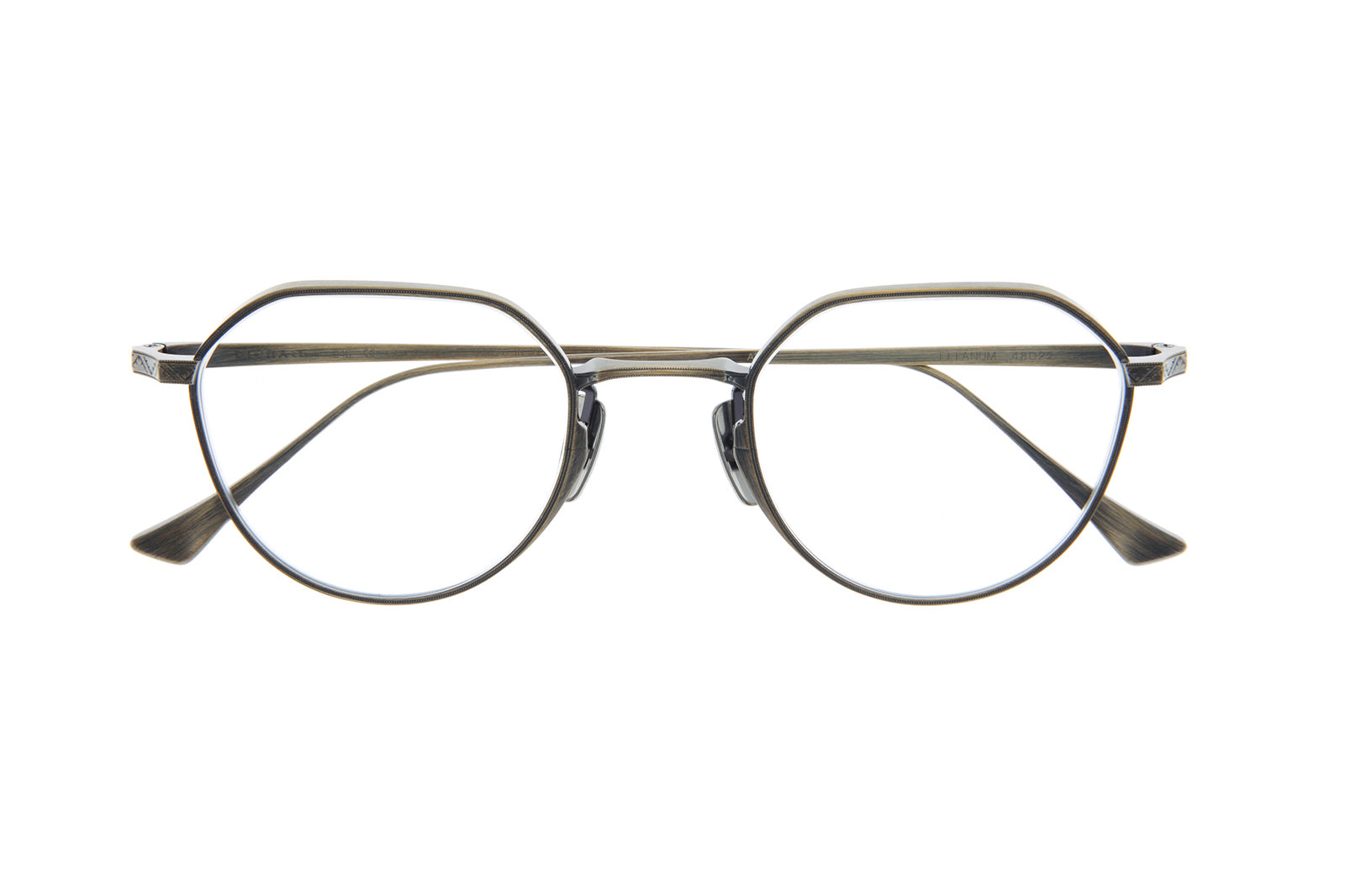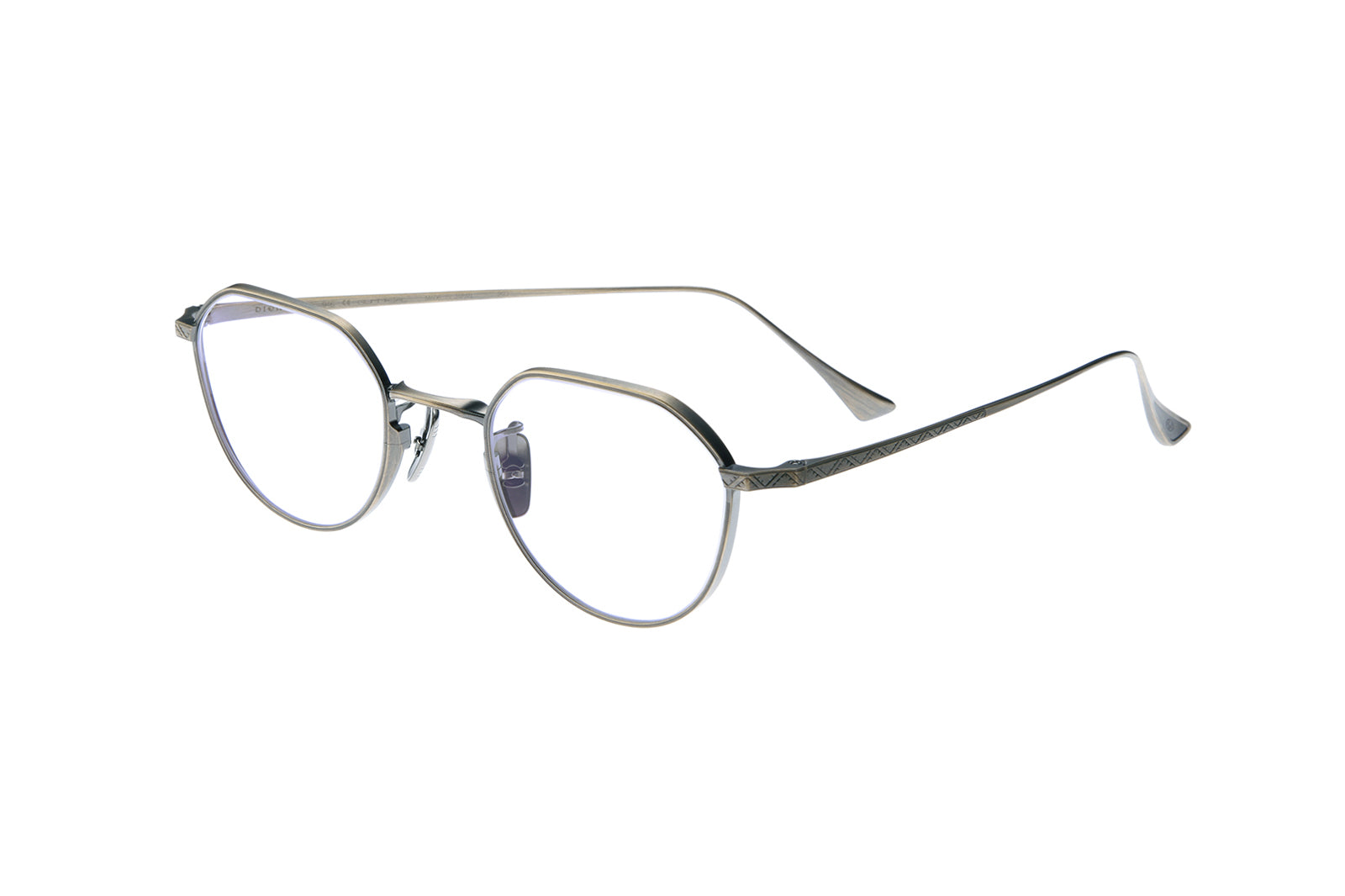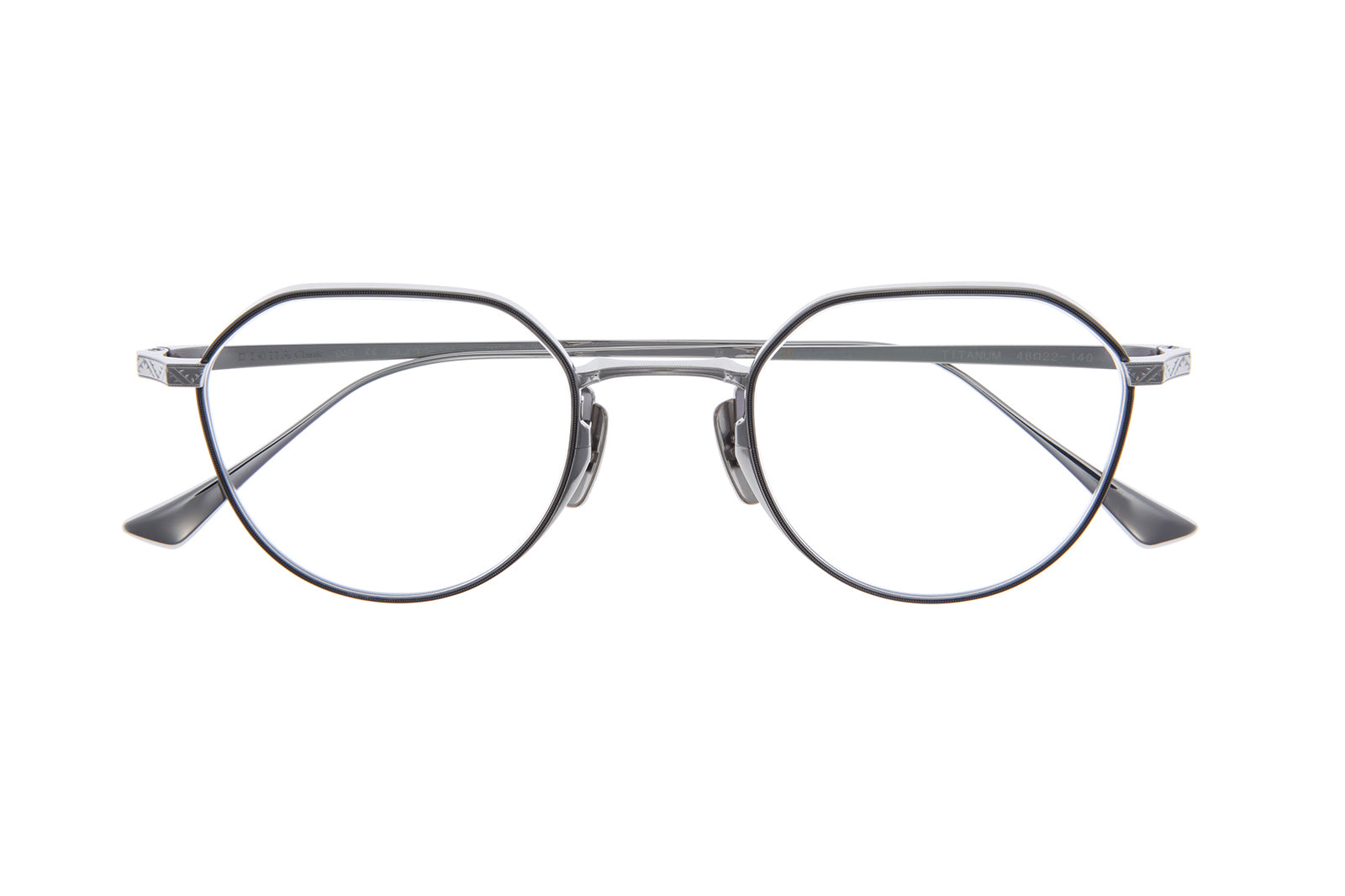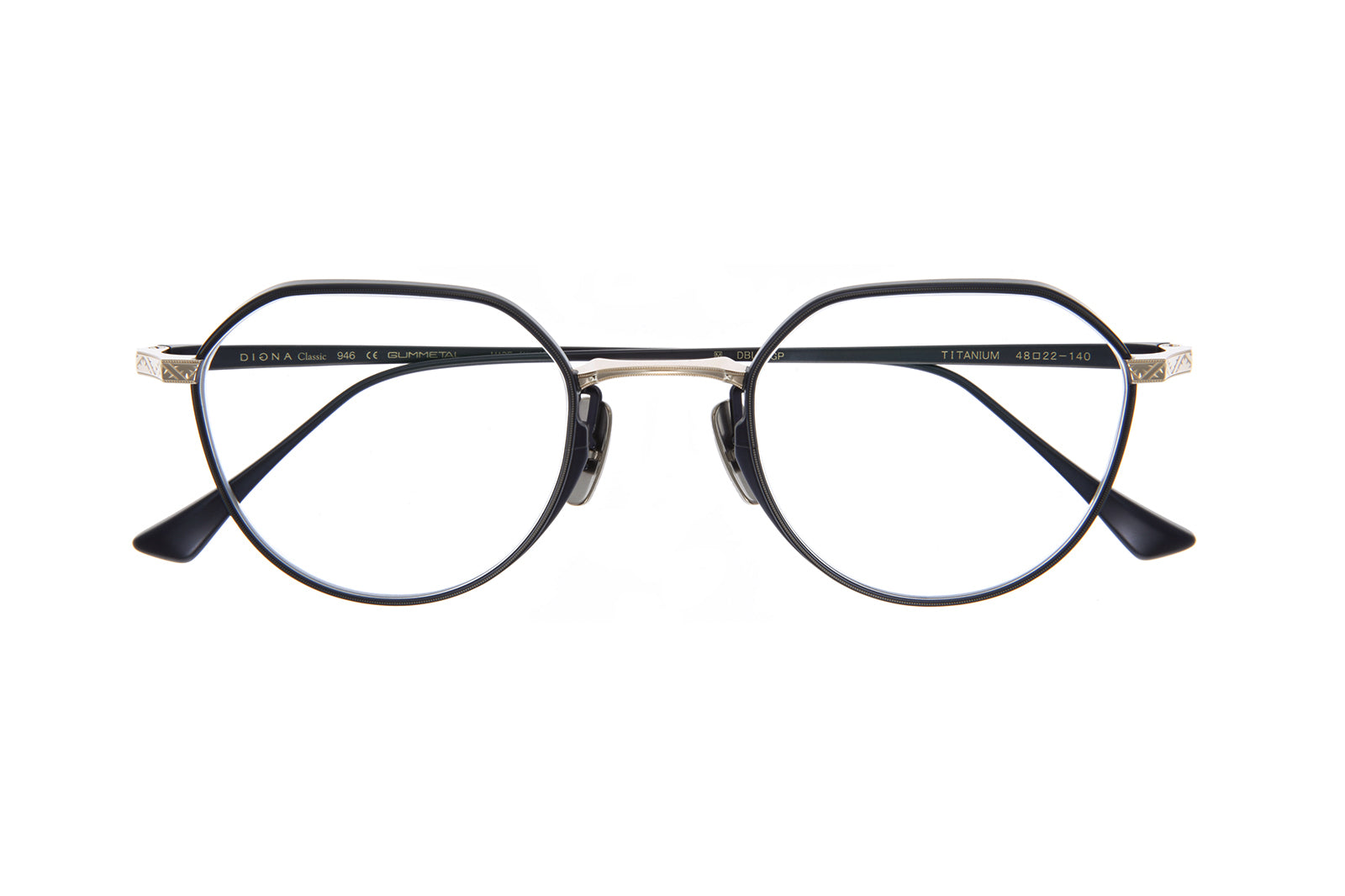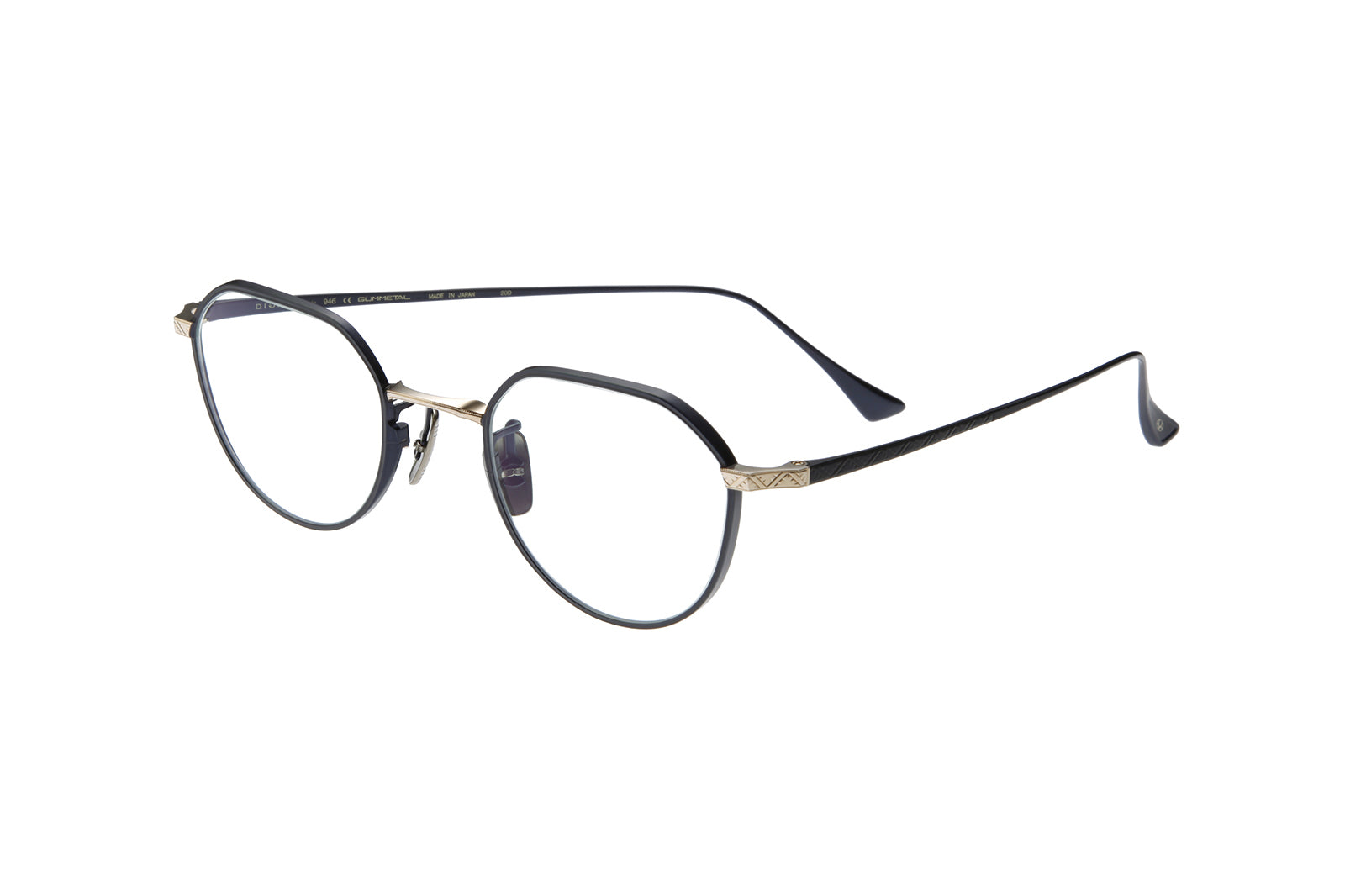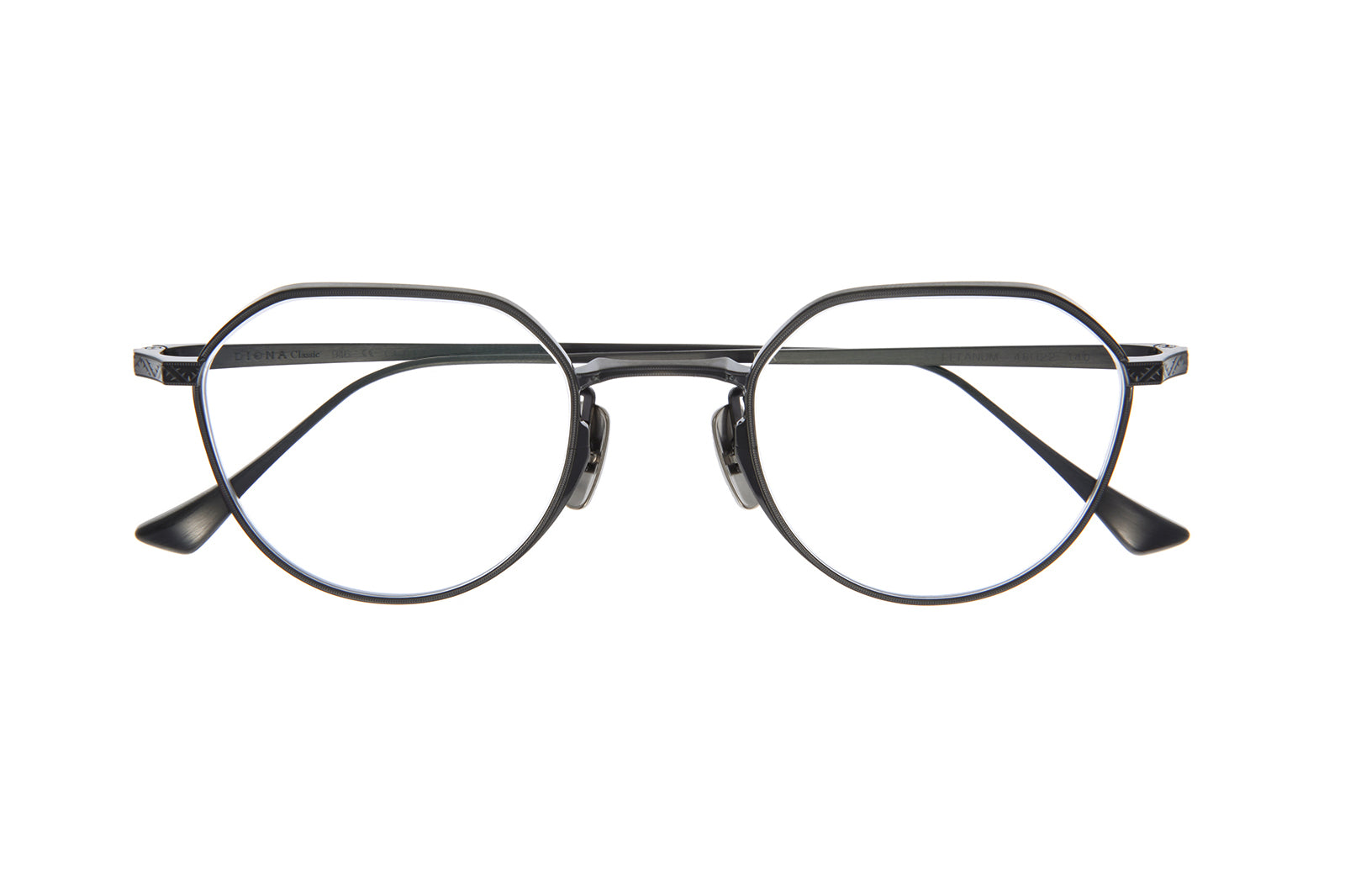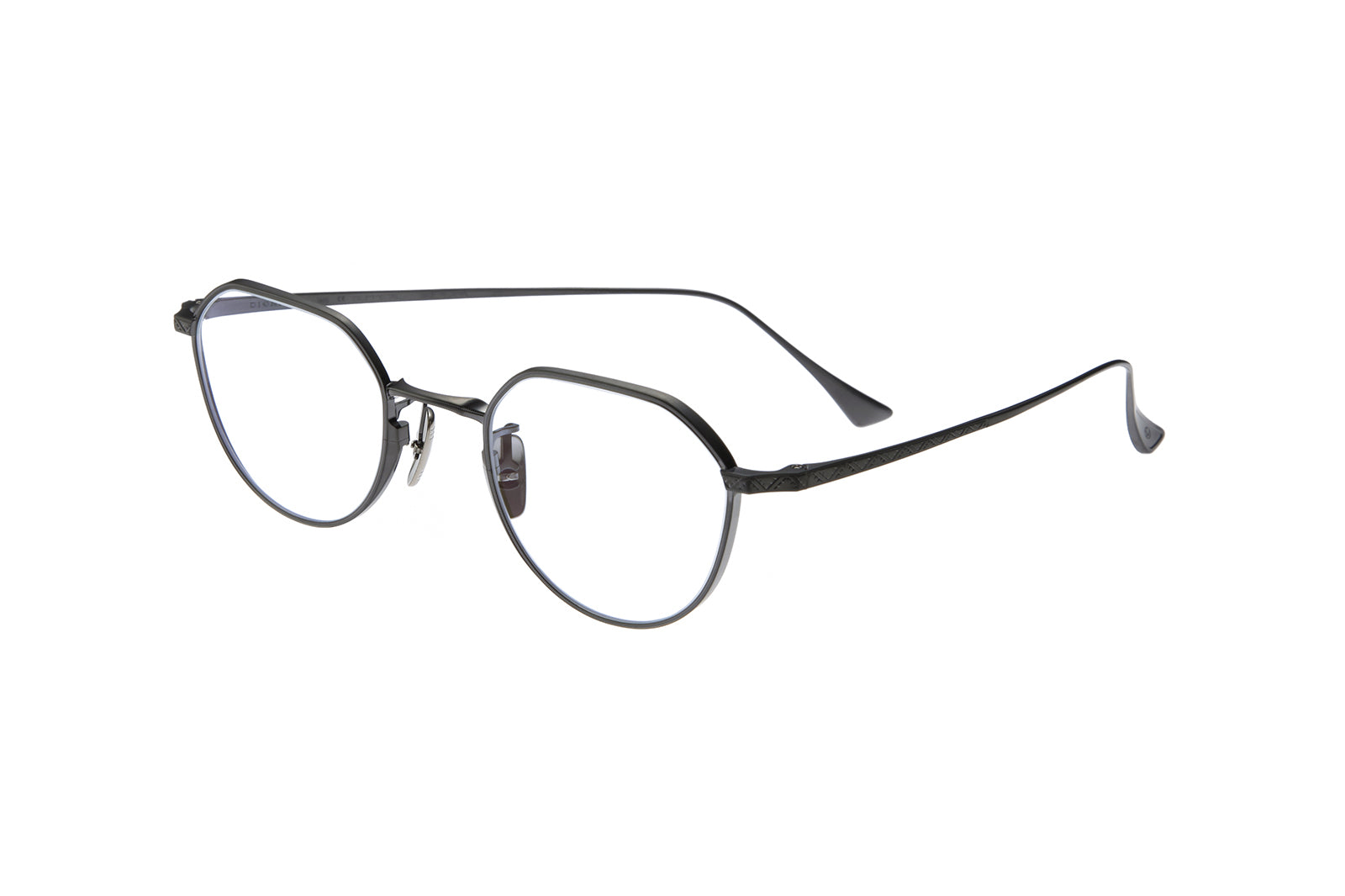 DIGNA Classic 946
フロント/チタン
テンプル/超弾性チタン
レンズ/プラスチック

Front/Titanium
Temple/Superelastic Titanium
Frame/Acetate
Lens/Plastic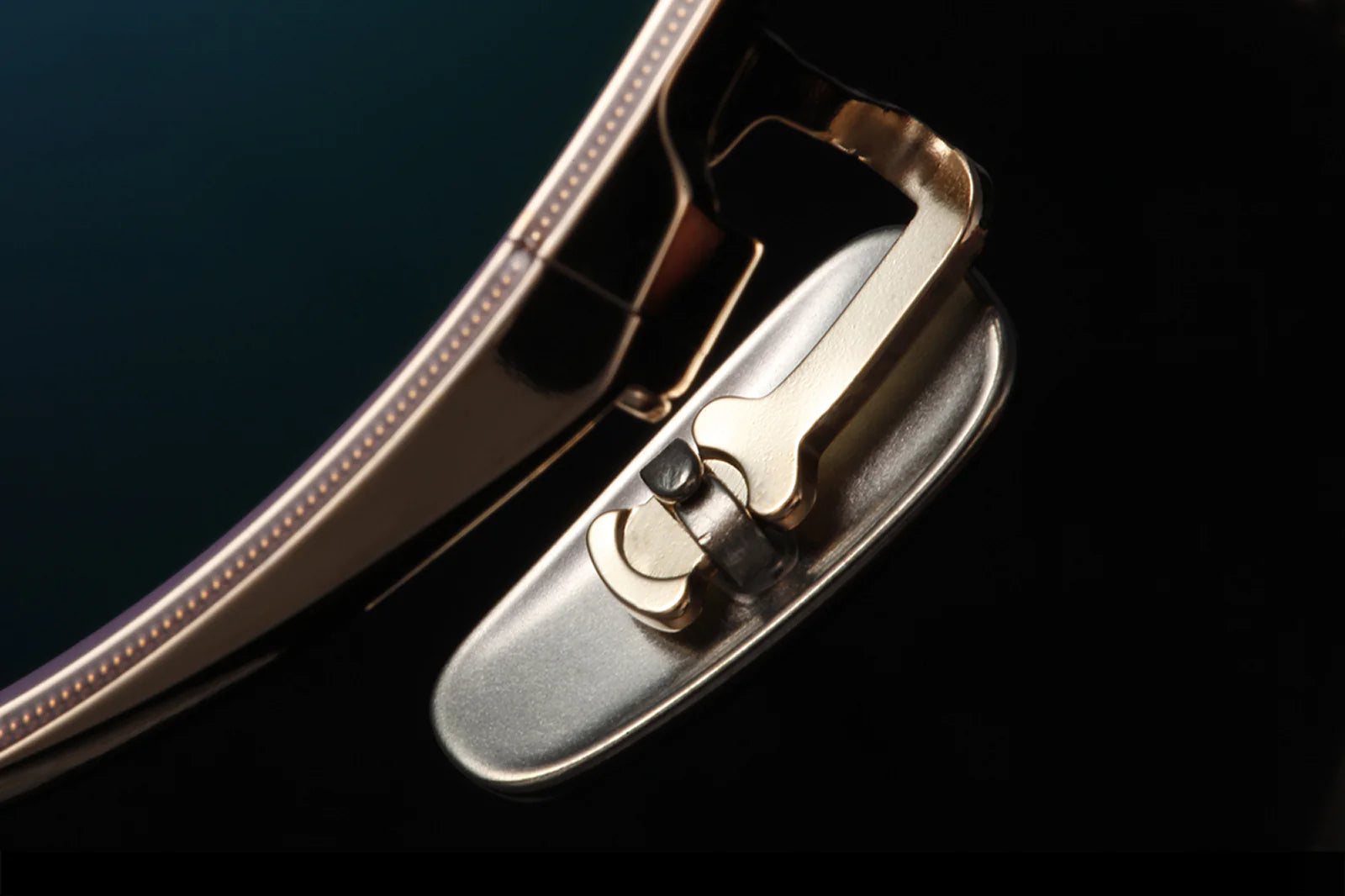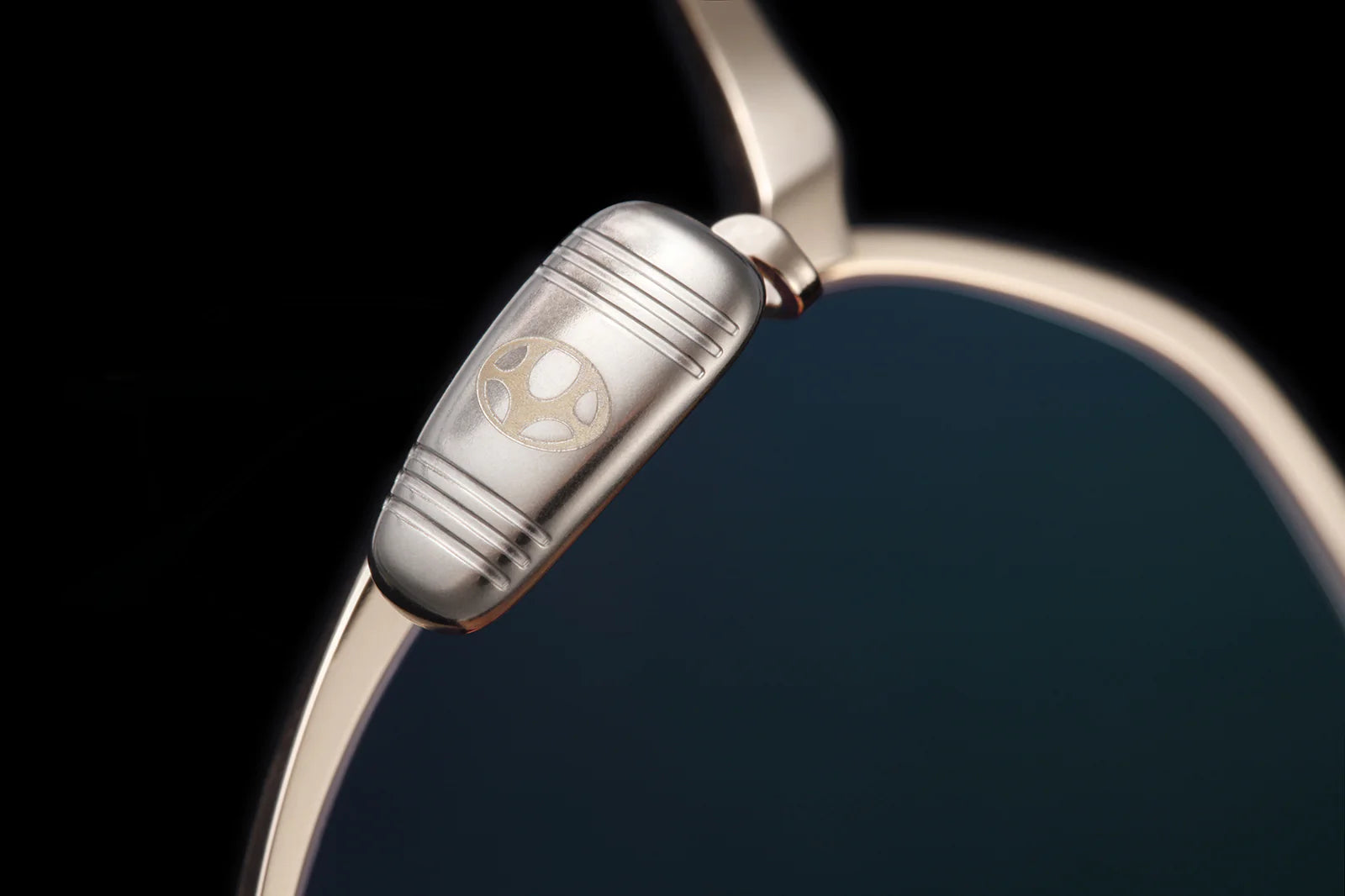 プレス製法で生産されているチタン製のリムは、厚みの強弱が付けられ立体的なデザインに仕上げられ、レンズ固定を行うリムロックをも一体成型されている。各パーツに施されたエングレービングは、ビンテージフレームかのように繊細且つ大胆なディテールに仕上げられている。'50Sのフレンチビンテージにルーツを持つレンズシェイプ、クラウンパントは、ソフトででありながらシャープなイメージも併せ持つデザイン。
The titanium rim manufactured by a forming process has a three-dimensional design with variations in thickness. The rim lock that fixes the lens to the rim is made by casting. The engravings adorning the parts have delicate but bold details resembling vintage frames. Tracing their roots to 1950s French vintage eyeglasses, the lens shape and the round flat top frame feature a restrained yet sharp design.
DIGNA Classic 
オンラインショップ、及び
DIGNA HOUSE
でお買い上げの方には、オリジナルセリート
(
メガネ拭き
)
をプレゼント。
Customers who make a purchase at DIGNA Classic's online shop or DIGNA HOUSE will receive our original eyeglass cleaning cloth as a gift.