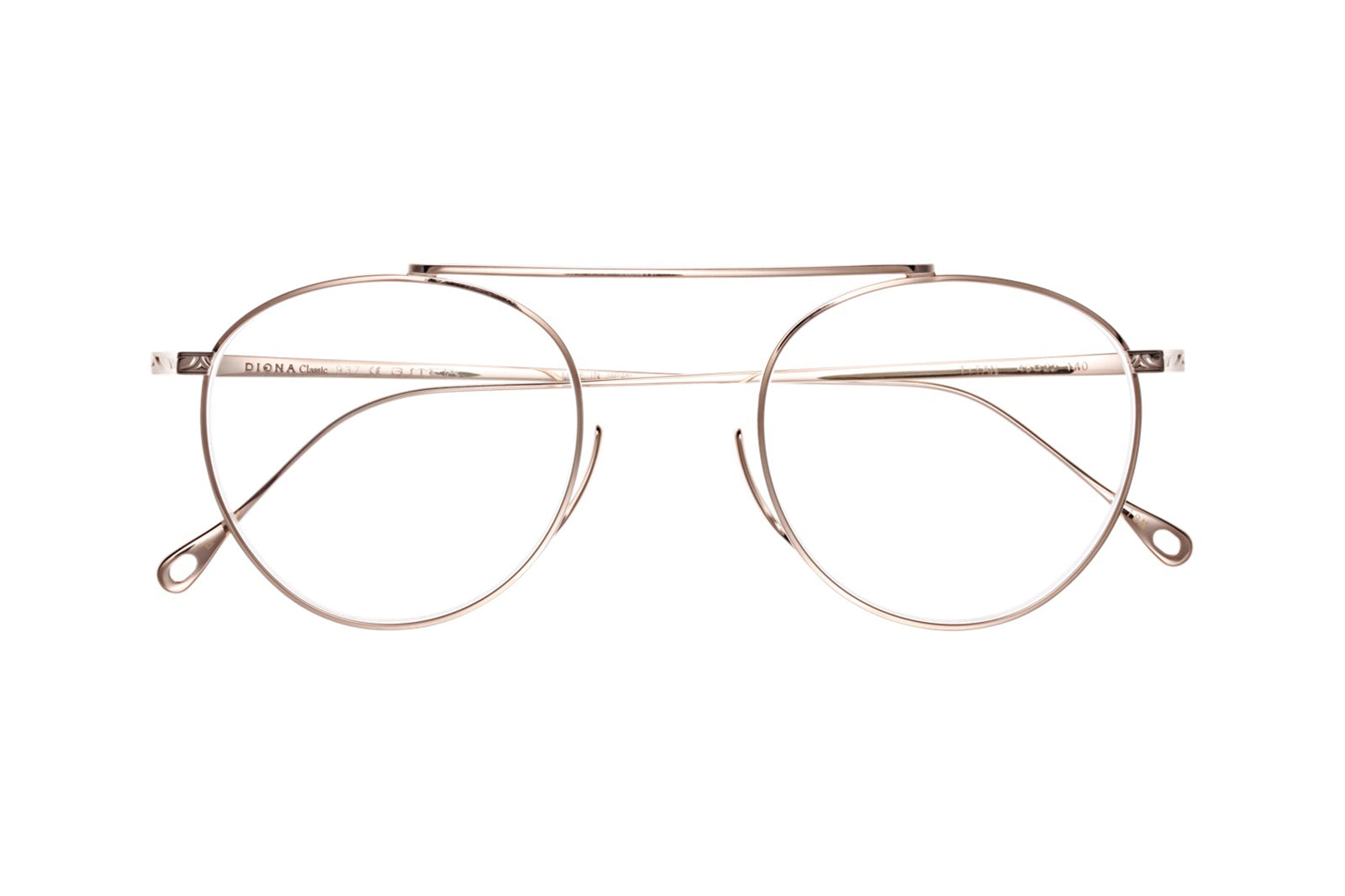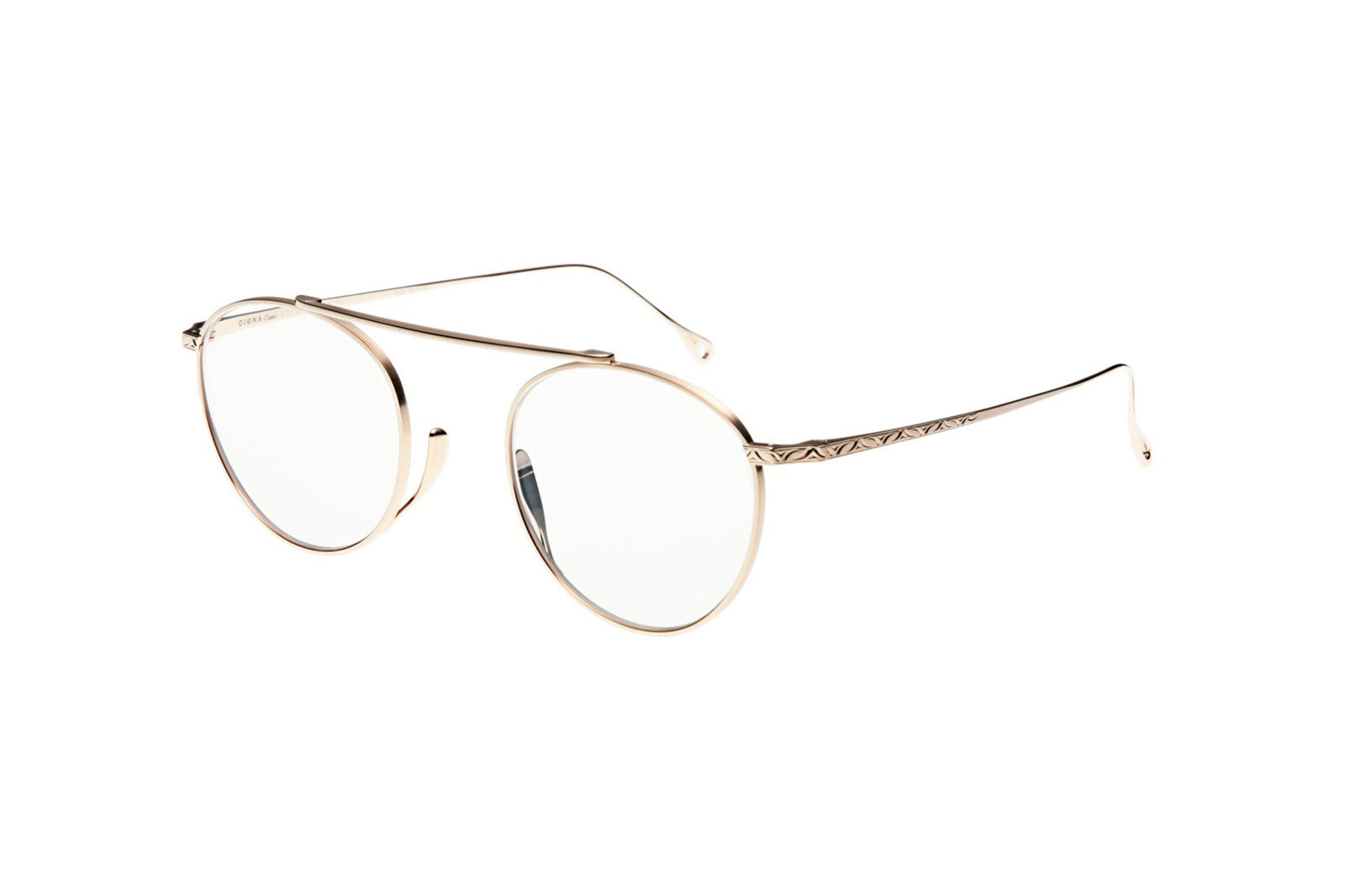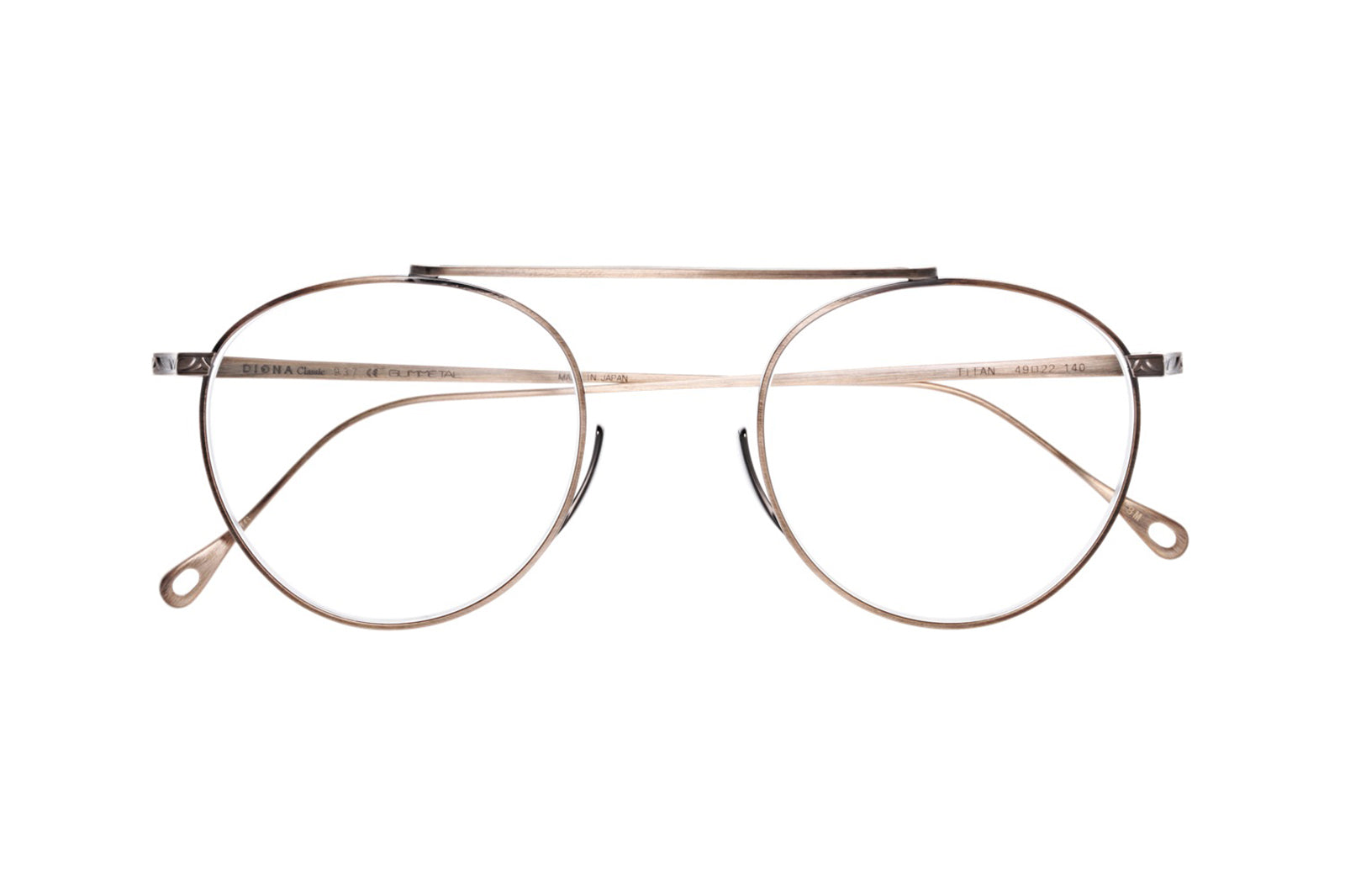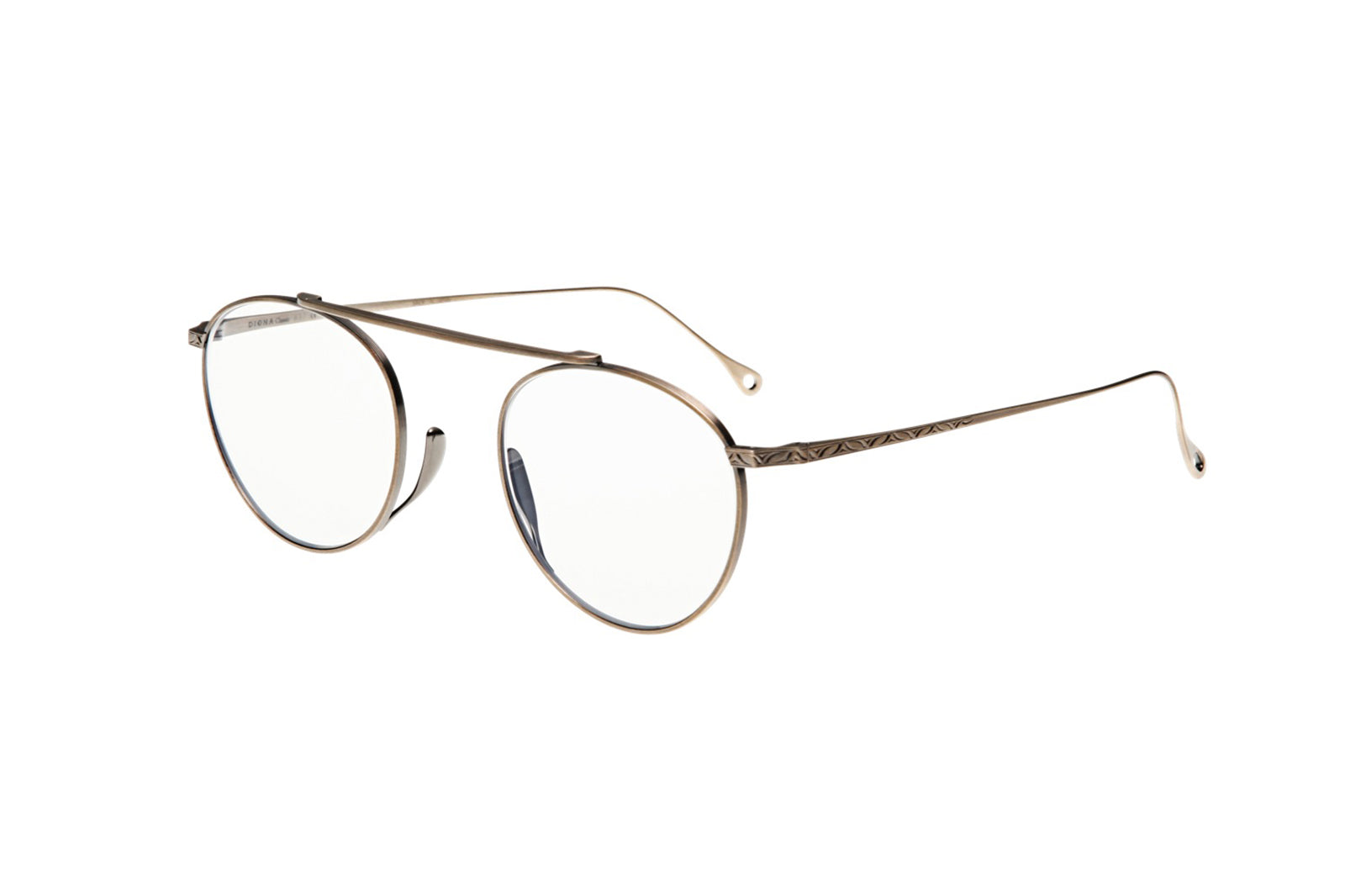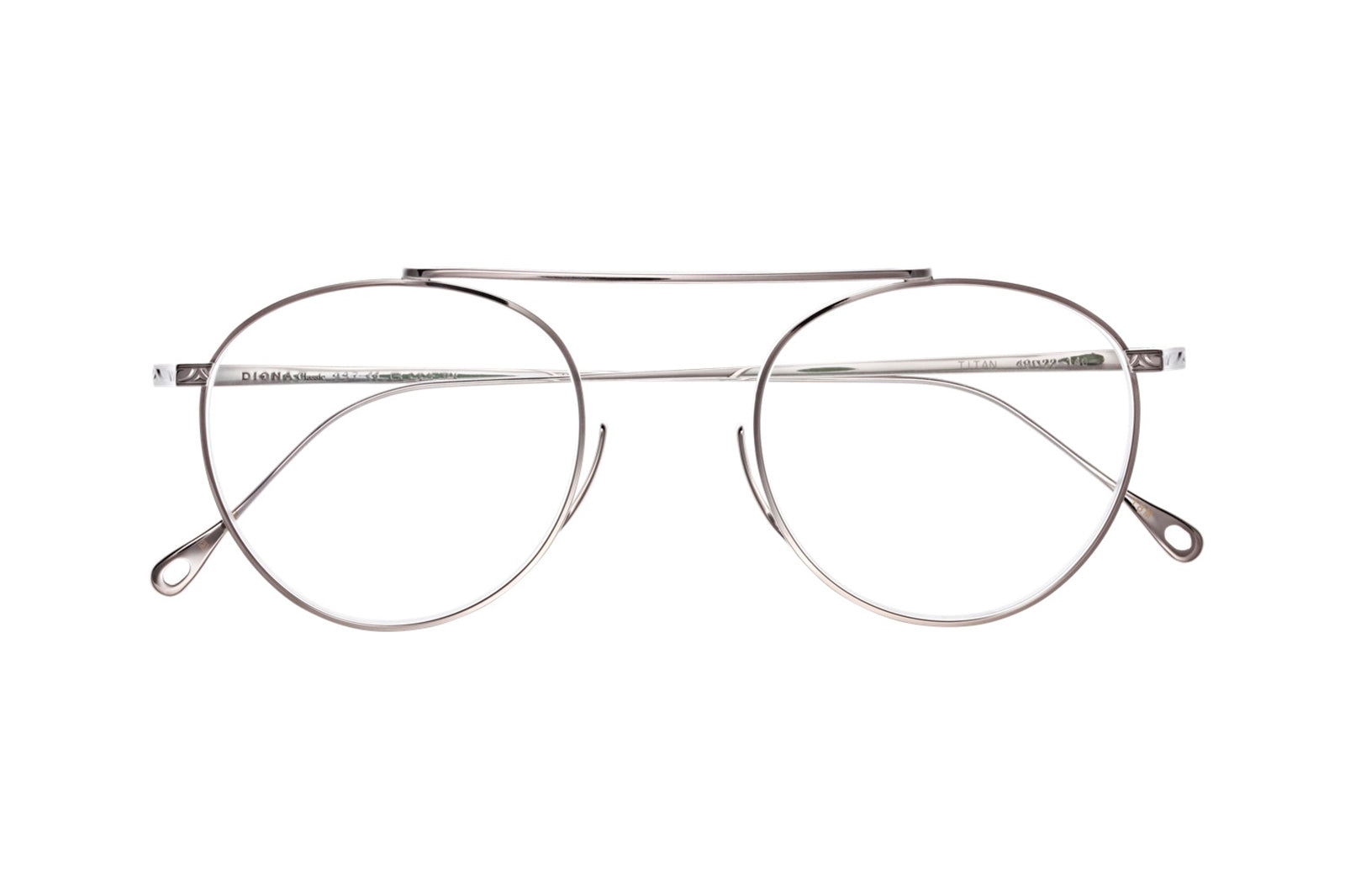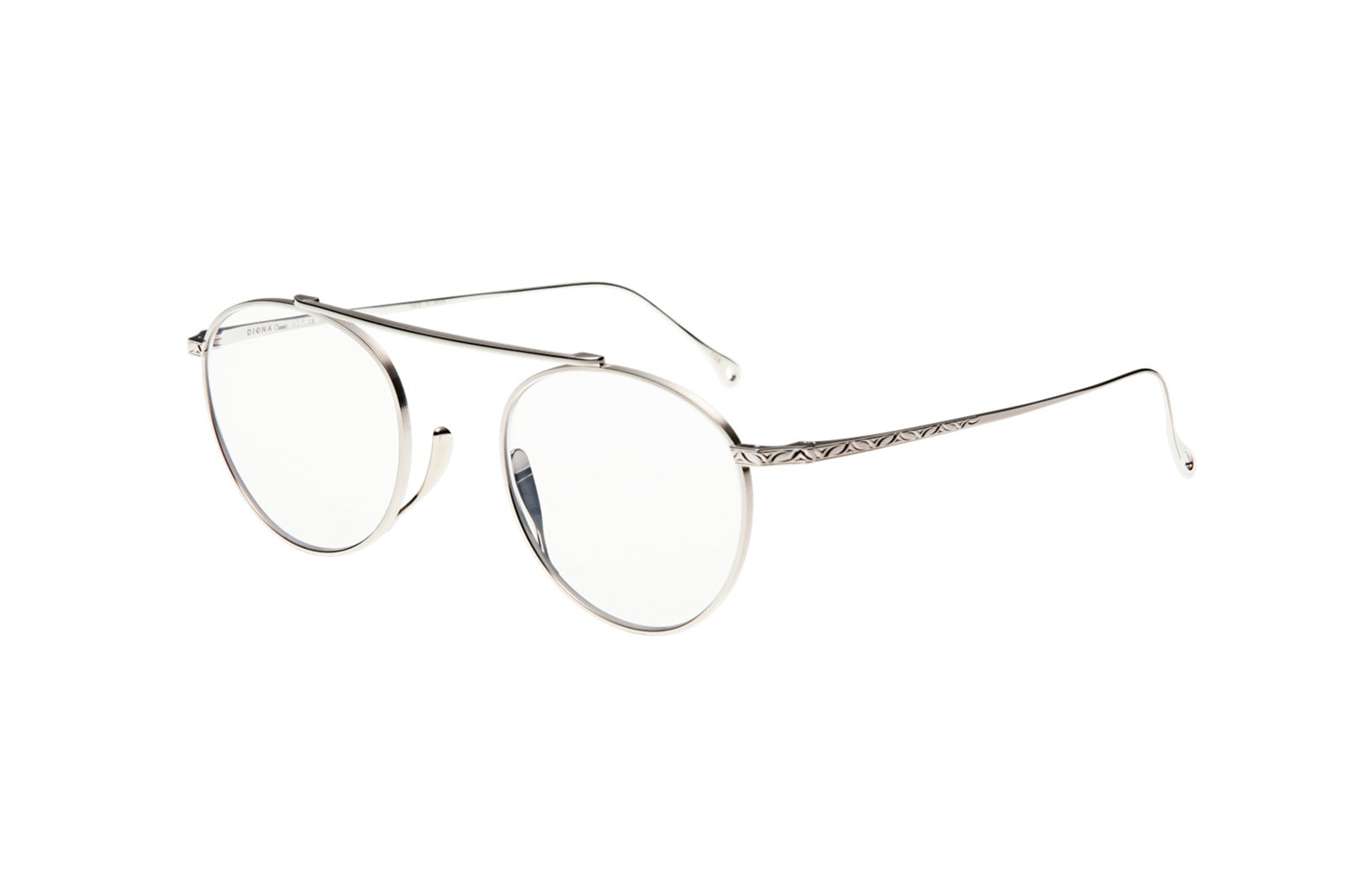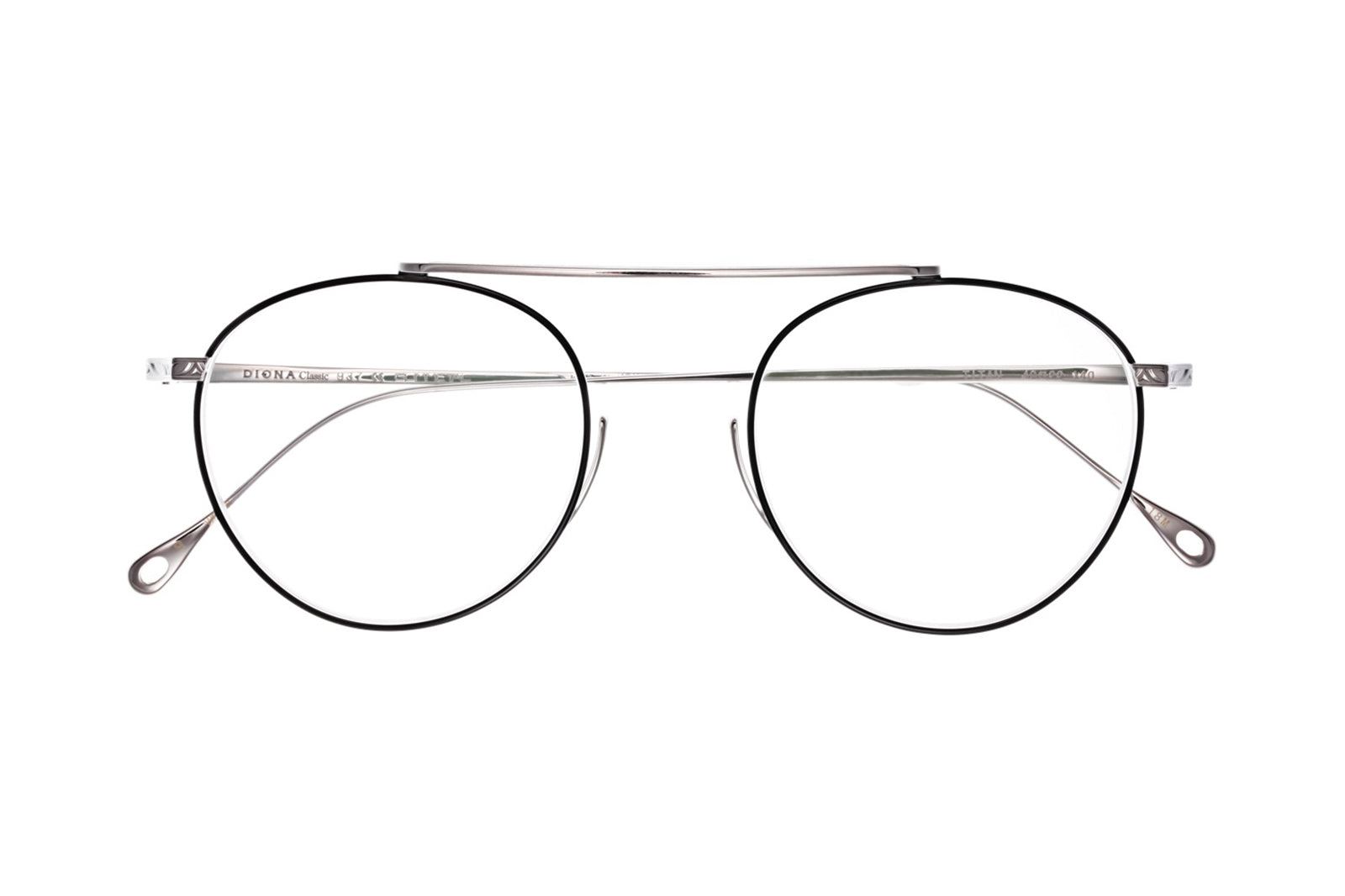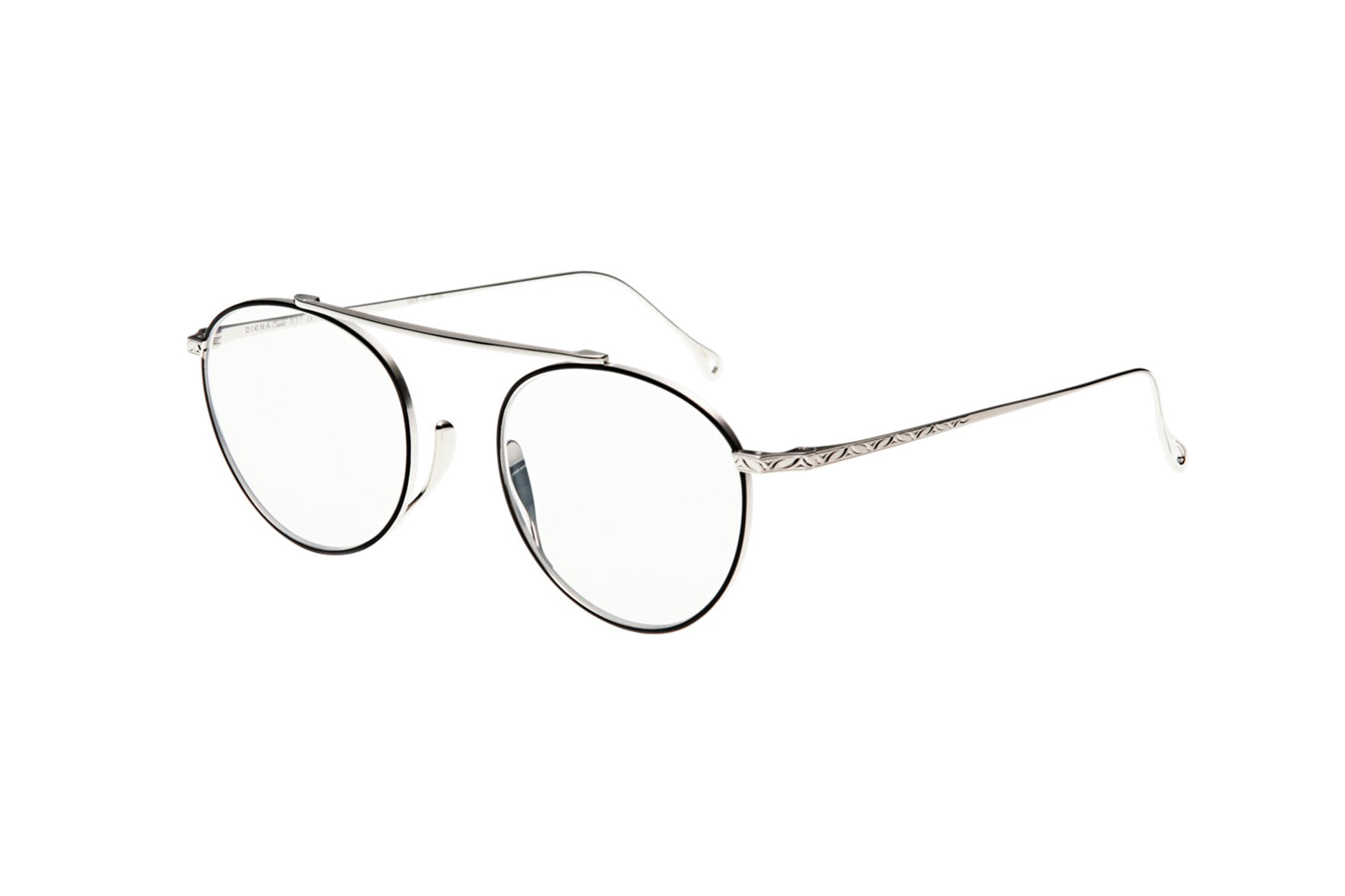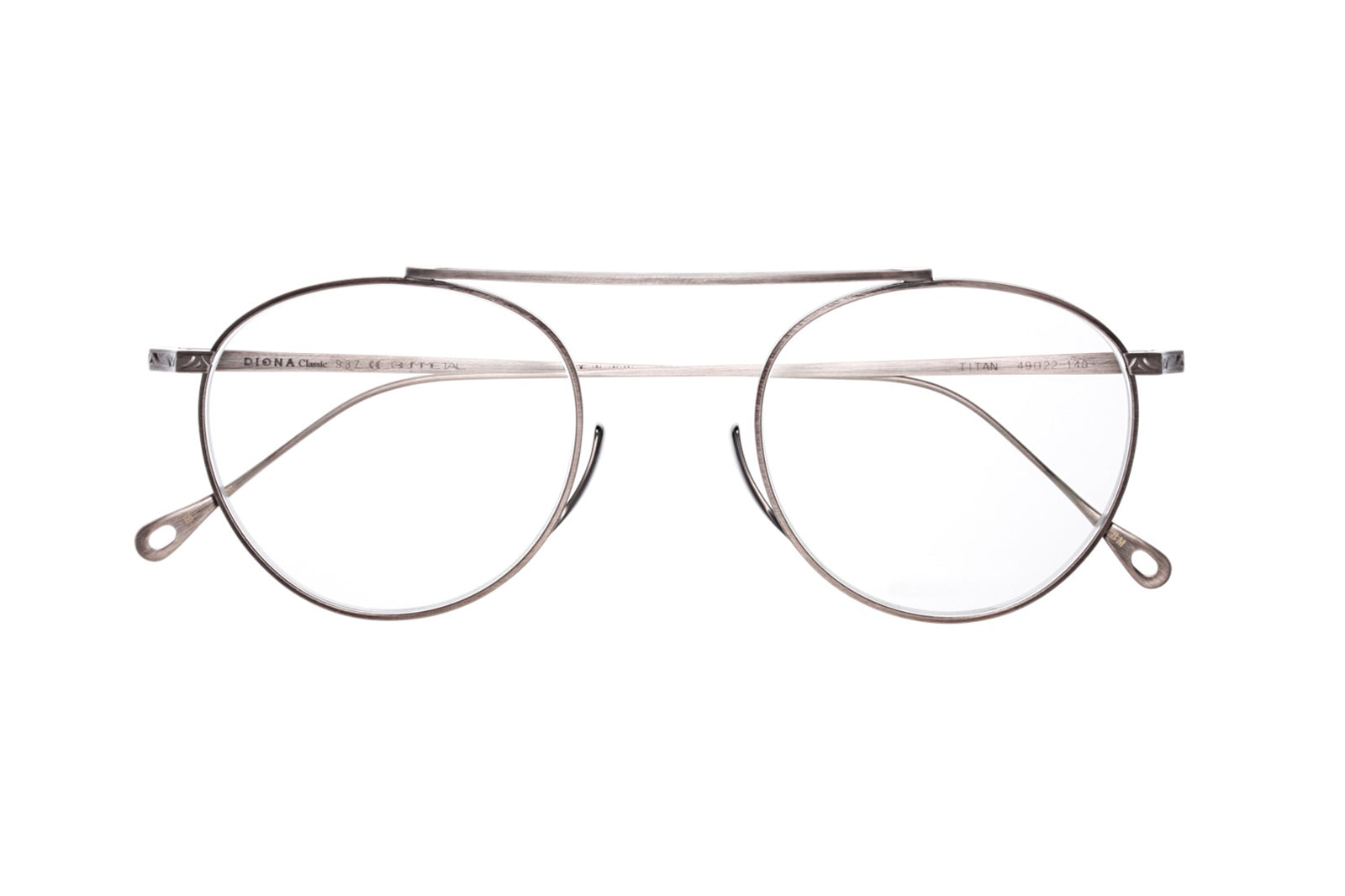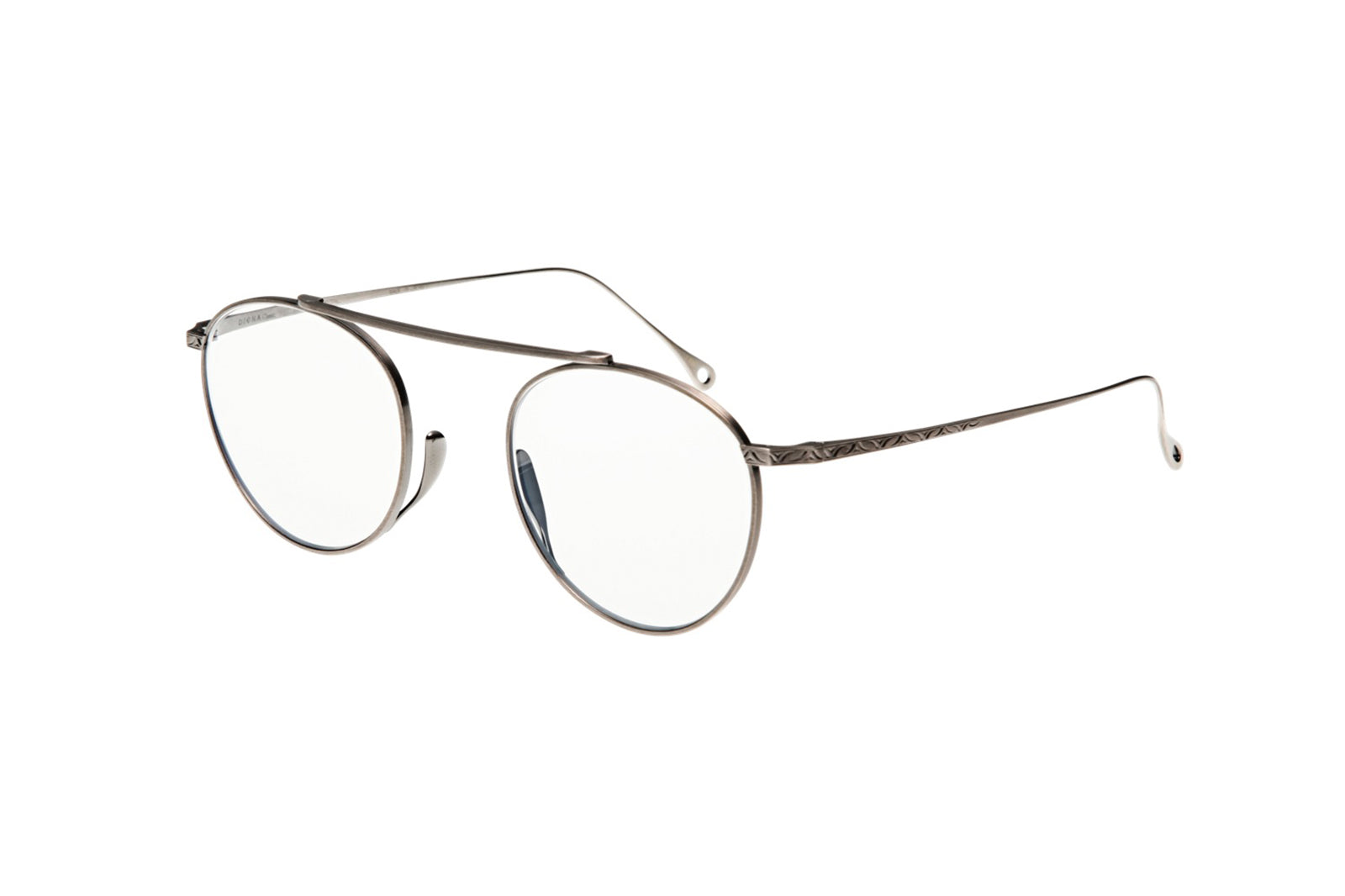 DIGNA Classic 937
フロント/チタン
テンプル/超弾性チタン
レンズ/プラスチック

Front/Titanium
Temple/Superelastic Titanium
Frame/Acetate
Lens/Plastic

ブリッジがトップバーのみでデザインされた個性的なモデル。迫り出したブリッジ、特殊なパッド形状、メタル剥き出しのテンプルチップ、厚みのあるリムが更にインパクトを与えている。
A unique model with the bridge designed to be the top bar only. Its elevated bridge, unique nose pad shape, bare metal temple tips, and thick rims give an even stronger impact.
DIGNA Classic 
オンラインショップ、及び
DIGNA HOUSE
でお買い上げの方には、オリジナルセリート
(
メガネ拭き
)
をプレゼント。
Customers who make a purchase at DIGNA Classic's online shop or DIGNA HOUSE will receive our original eyeglass cleaning cloth as a gift.