DIGNA Classic 926E
フロント/チタン、アセテート
テンプル/超弾性チタン
レンズ/プラスチック

Front/Titanium、Acetate
Temple/Superelastic Titanium
Lens/Plastic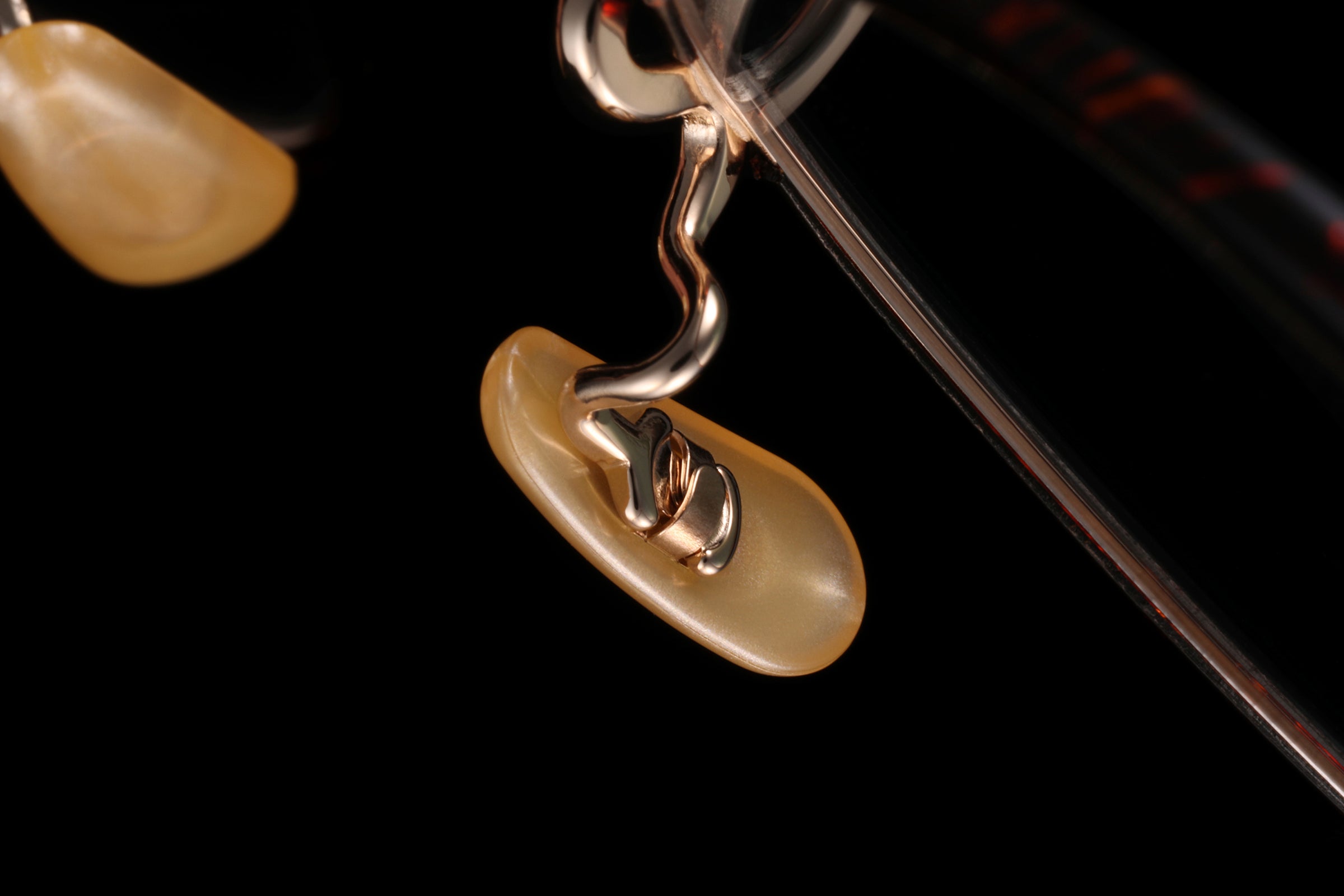 2013年に誕生したDIGNA Classicのインラインモデルが、"E(Evolution) MODEL"としてマイナーチェンジを行い復刻。"セル マキ"と言われる、メタルリムの外周に文字通りアセテートが巻き付けられたモデル。産地、鯖江でも数人の職人しか成し得ない特殊な構造は、七宝などのカ ラーリングでは表現できない特別な質感、仕上がりを魅せる。特殊丁番切削"ワンヂ'、その周辺に施された繊細なミル模様からは、日本製らしい精度の高さを見て取ることができる。

Launched in 2013, this widely distributed model from DIGNA Classic is revived with minor changes as the "E (Evolution) MODEL." Acetate is wound around the outer circumference of the metal rim in a style called "Serumaki." This distinct structure can be achieved only by a few artisans even in Sabae where these glasses are made. This particular texture and finish cannot be created by coloring methods such as "shippo." The "Wanchi" special hinge cut and the delicate milgrain pattern adorning its periphery reveal the precision unique to Made in Japan craftsmanship.


DIGNA Classic オンラインショップ、及びDIGNA HOUSEでお買い上げの方には、オリジナルセリート(メガネ拭き)をプレゼント。

Customers who make a purchase at DIGNA Classic's online shop or DIGNA HOUSE will receive our original eyeglass cleaning cloth as a gift.