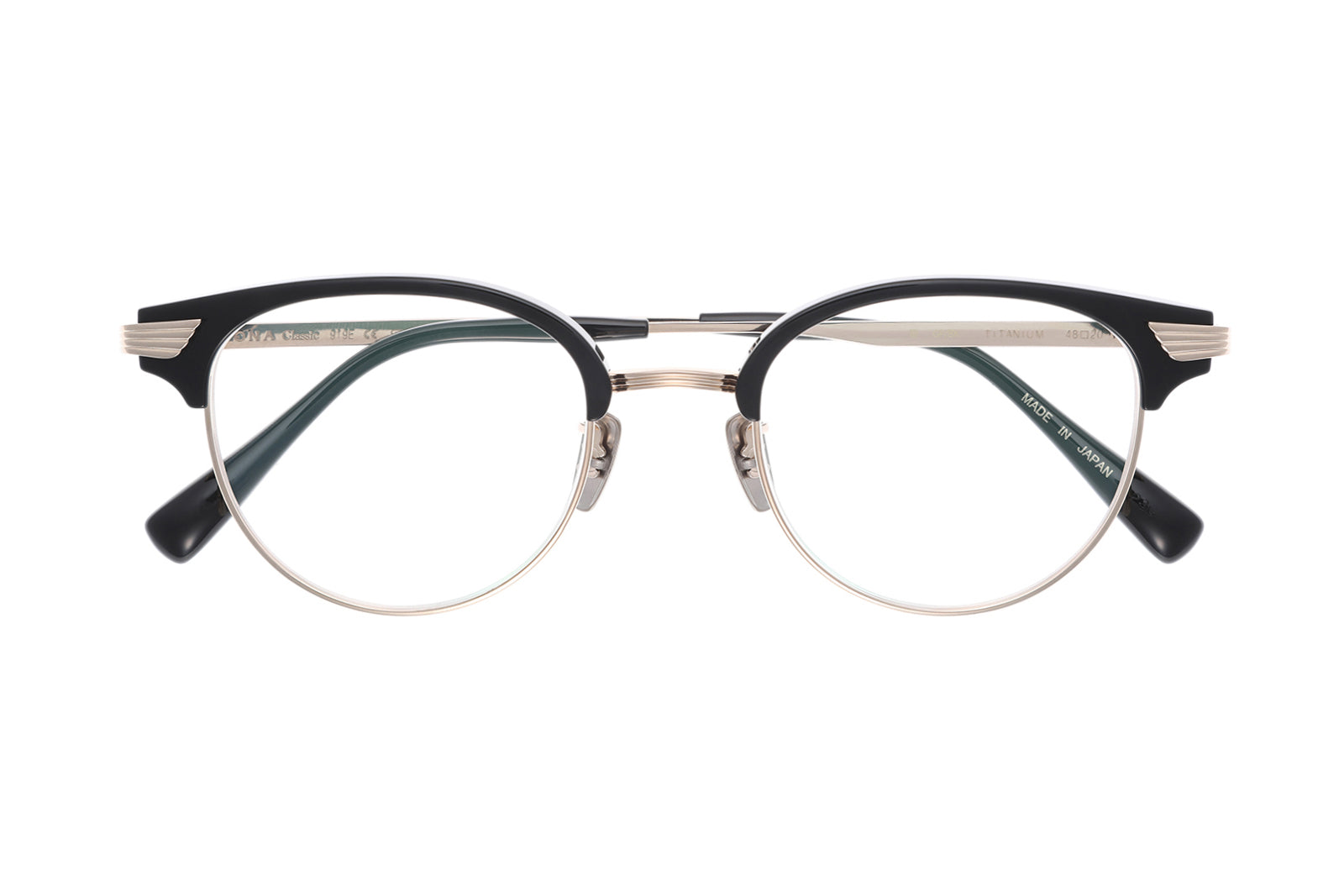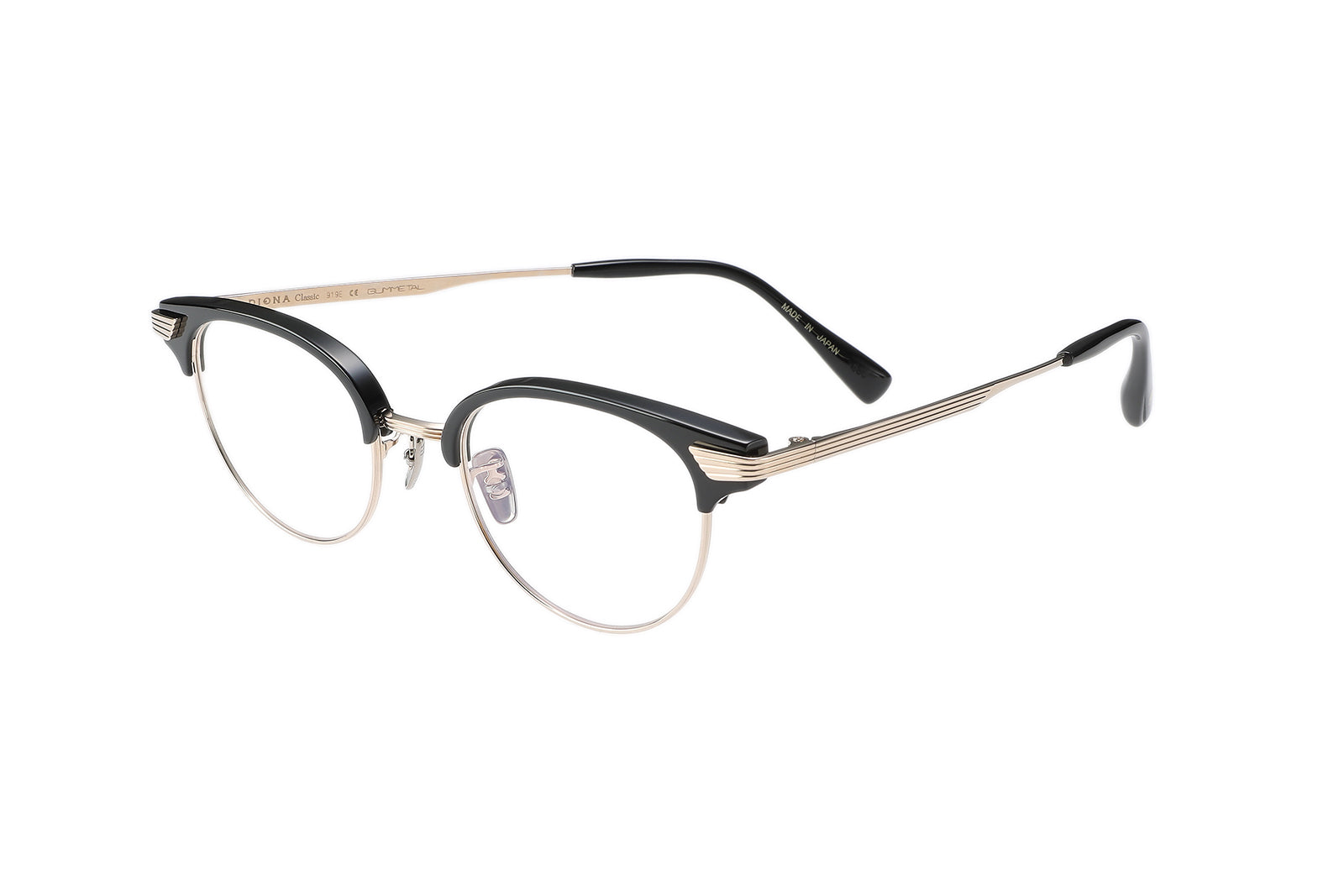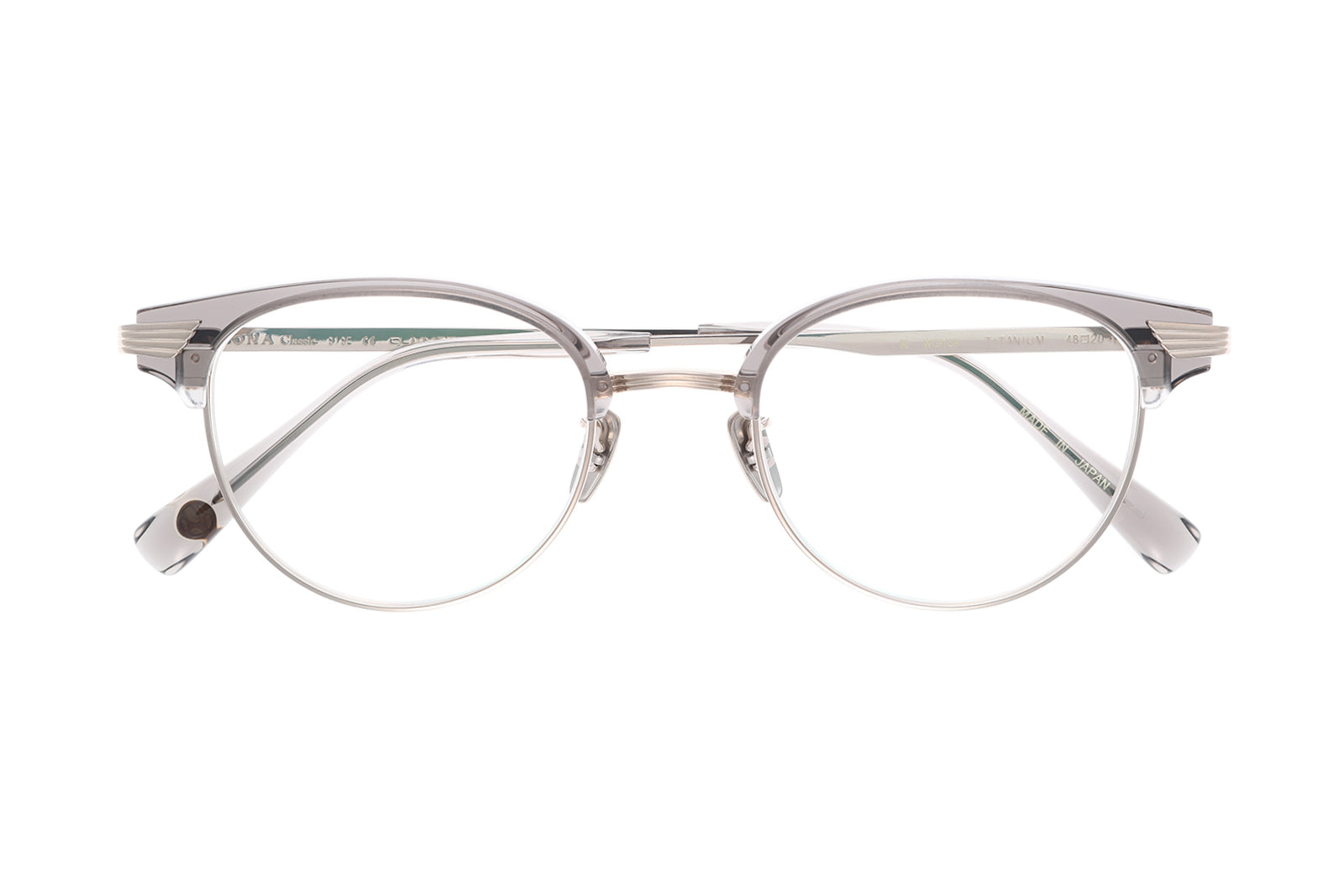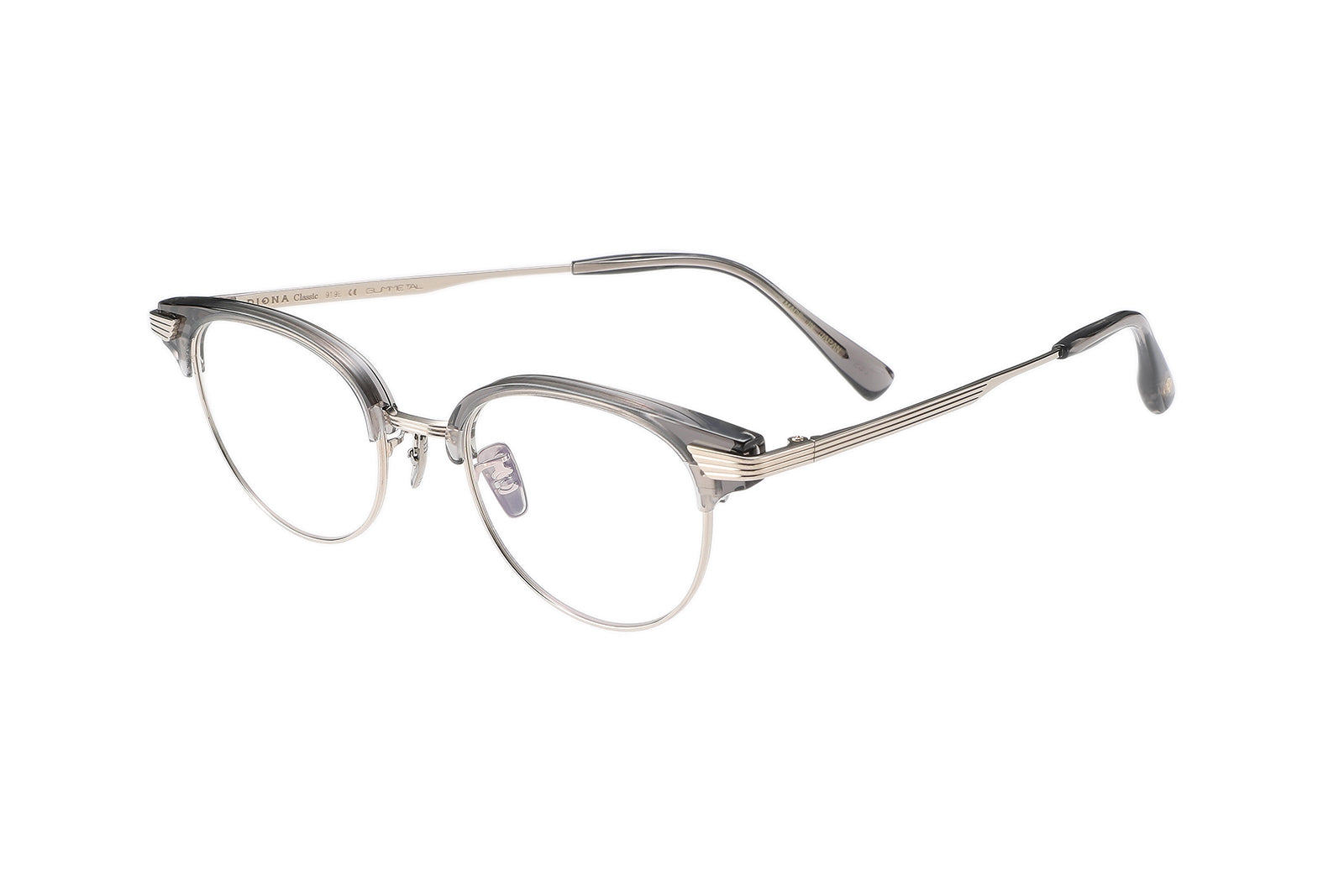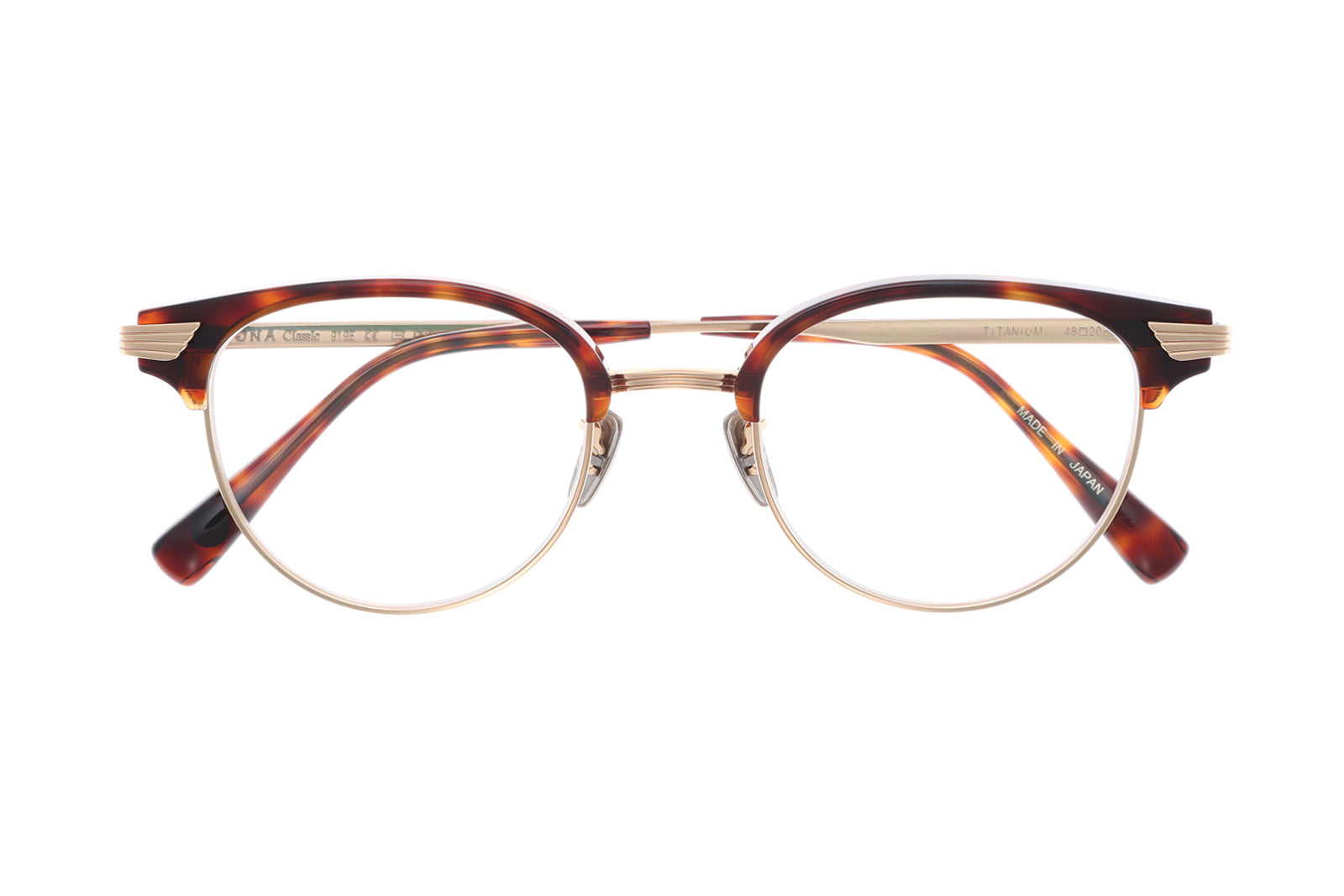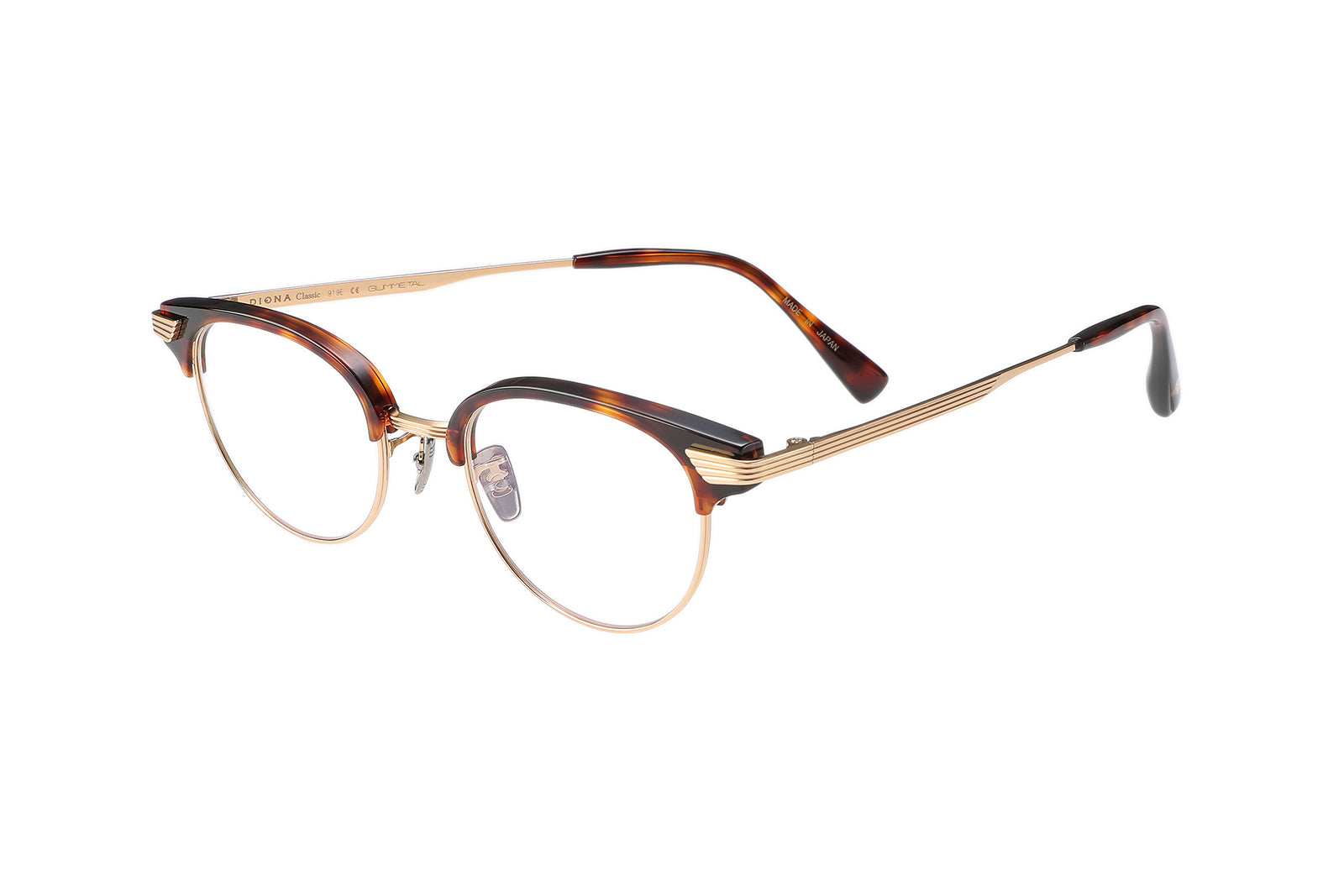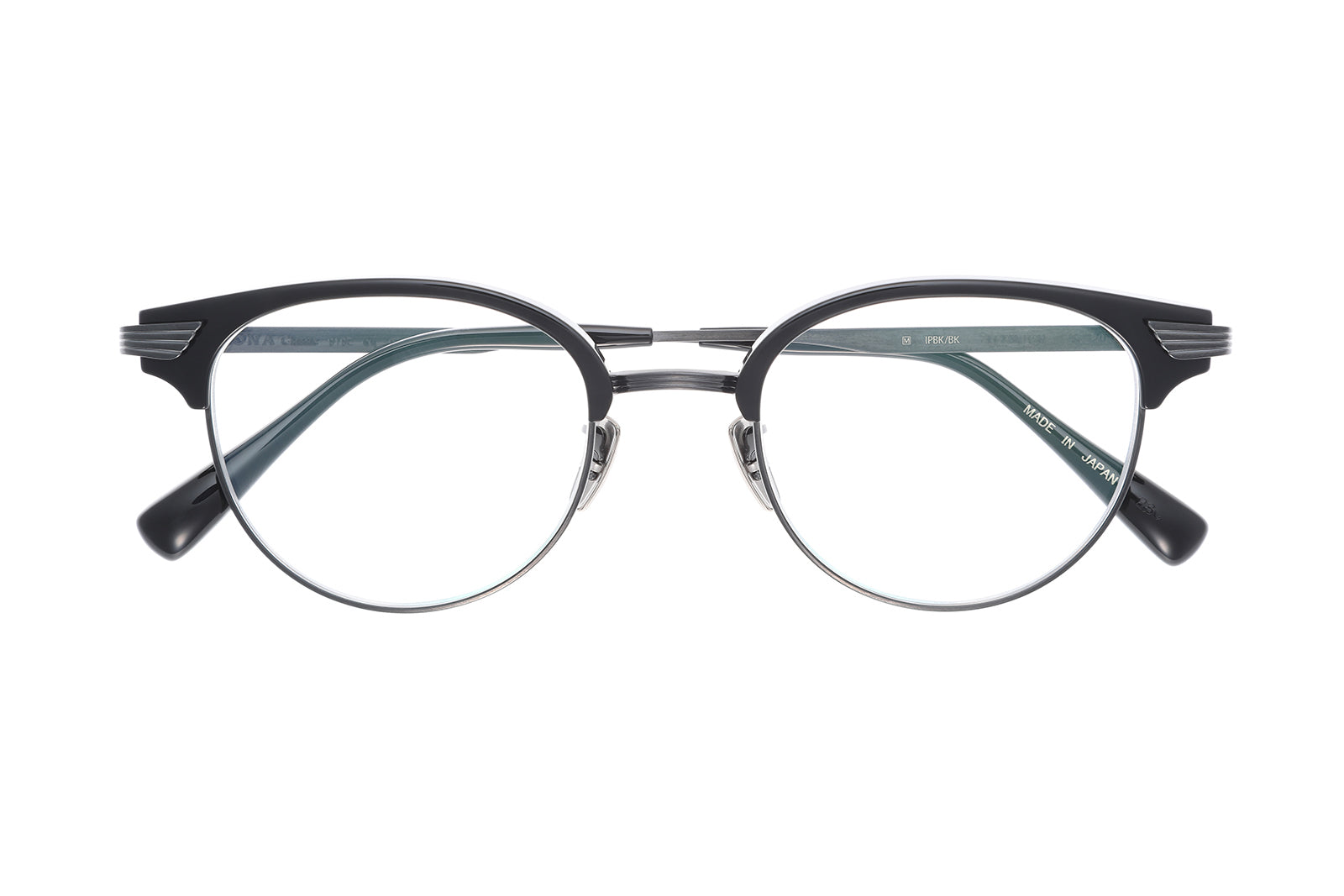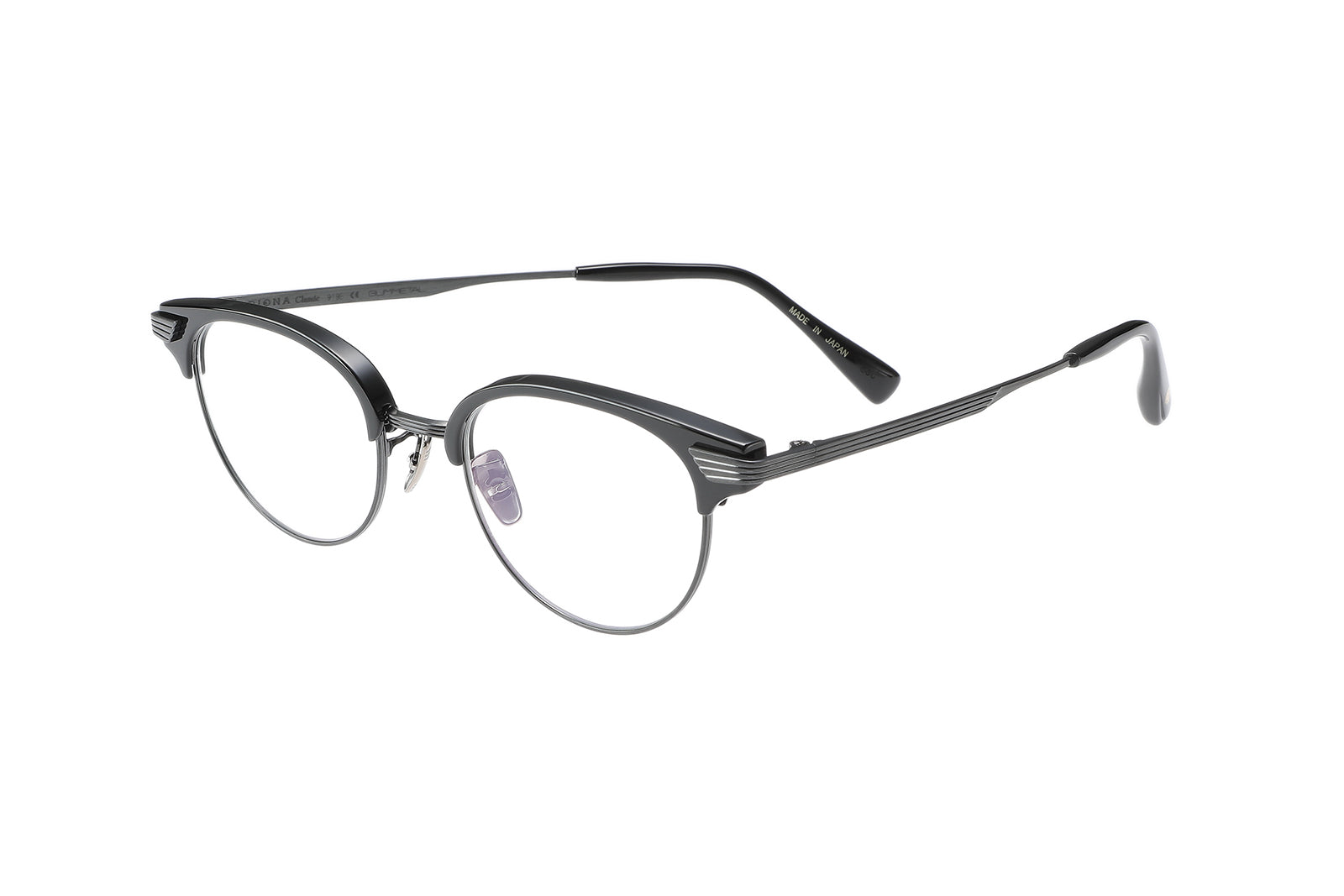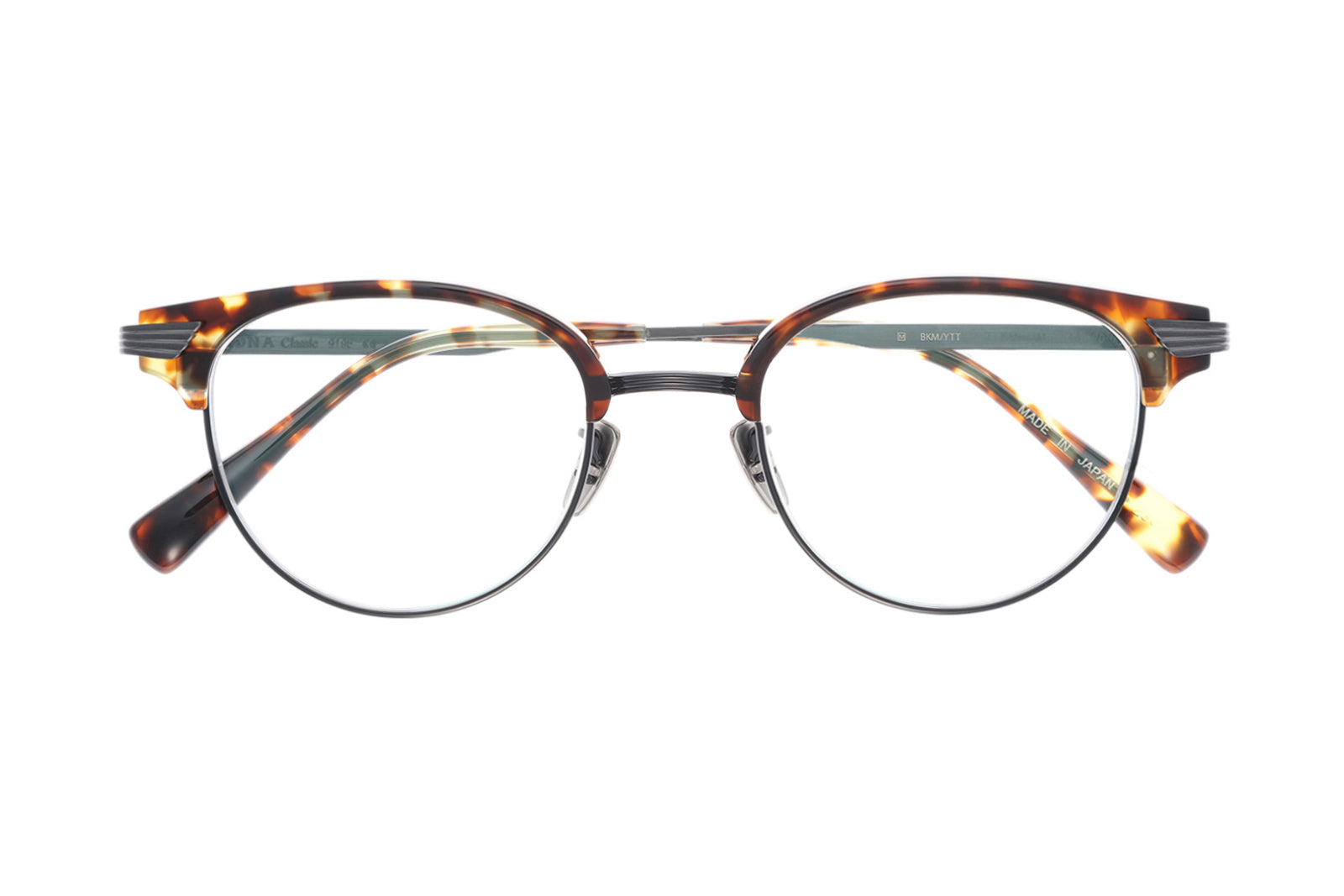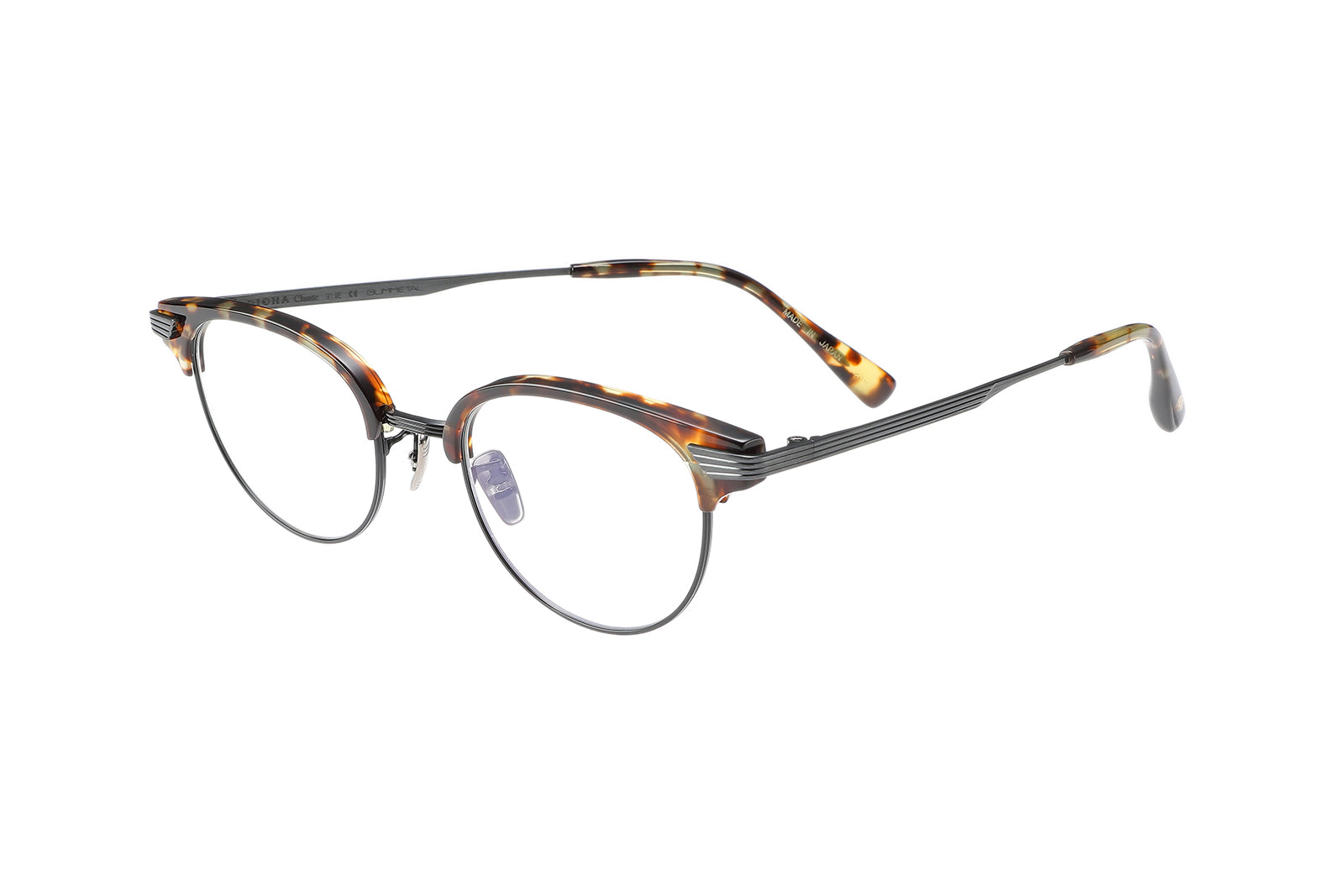 DIGNA Classic 919E
フロント/チタン、アセテート
テンプル/チタン
レンズ/プラスチック

Front/Titanium、Acetate
Temple/Titanium
Lens/Plastic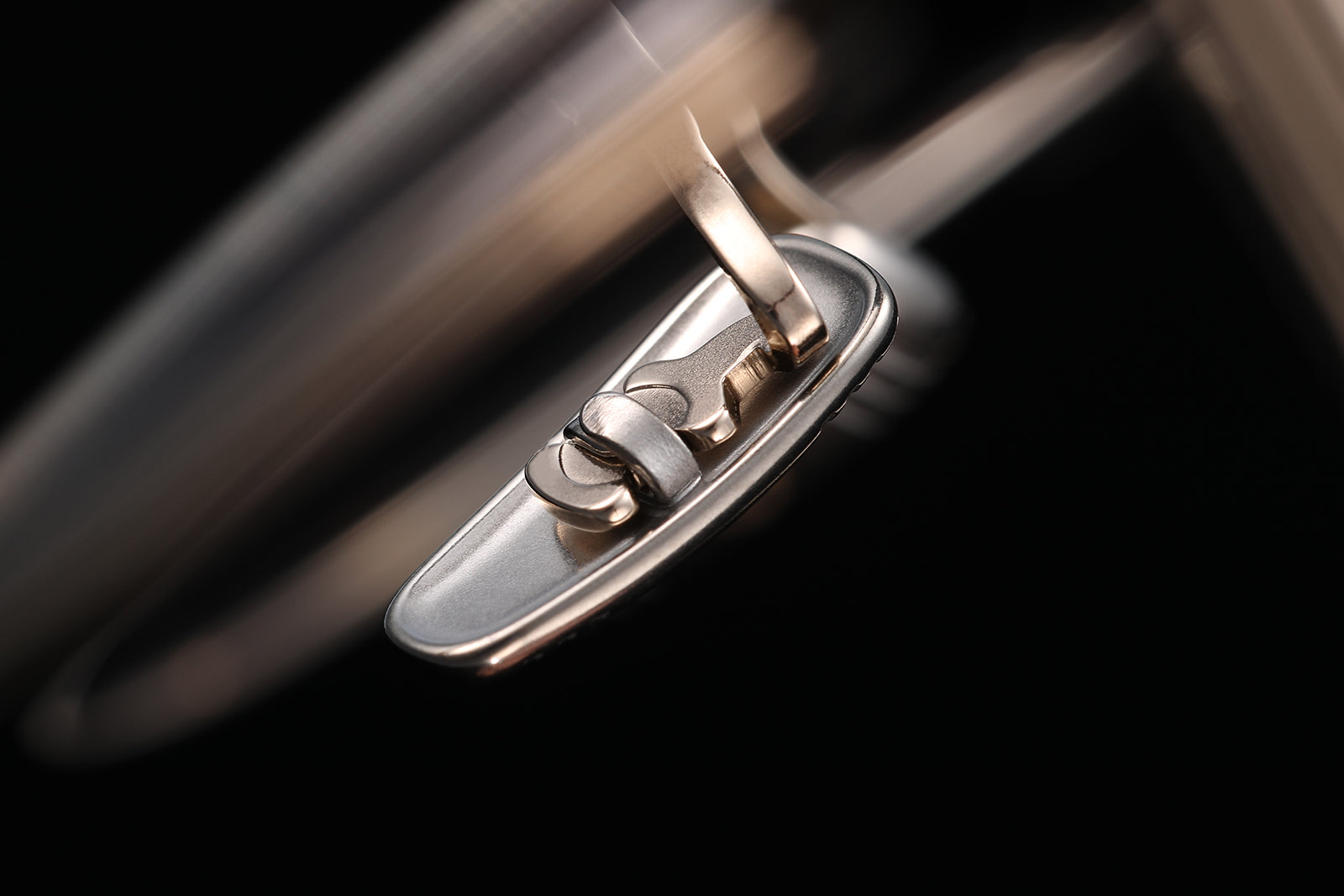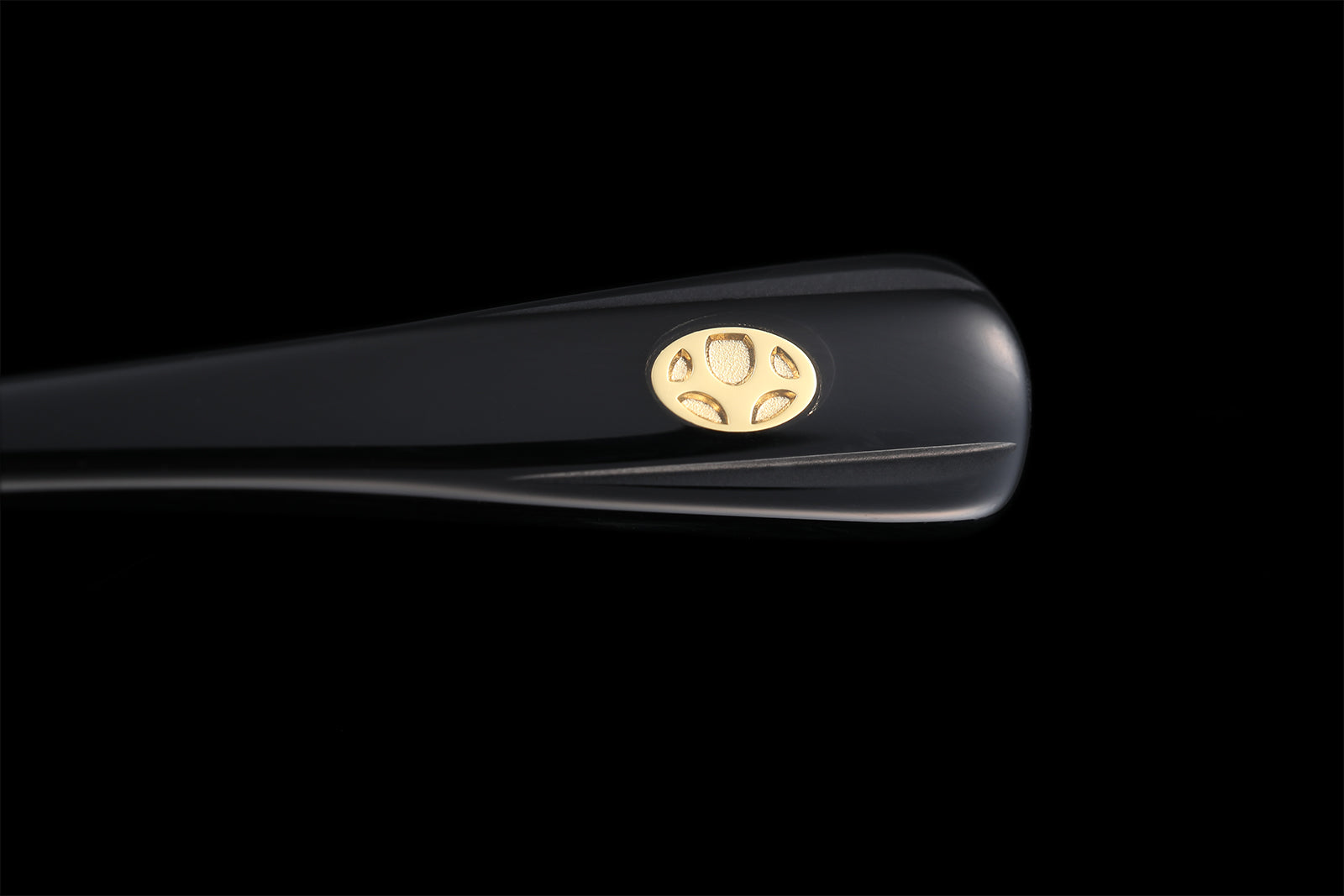 アメリカン・ミッドセンチュリーを代表するブローラインをアレンジした、パントシェイプのオリジナルコンビネーションフレーム。チタンフロントにゴムメタルテンプルをセットし、イーグルライン、抱き丁、オーナメント入りモダンパッドなど、ディテールにも抜かりが無いヘリテージ・プロダクト。

An original combination frame with a panto shape and a browline design, which was popular in mid-20th century USA. This vintage product with a titanium front and GUMMETAL temples features eagle feather inspired lines, screwless nose pads, and motif inlaid temple tip and nose pads, leaving out no styling details.


DIGNA Classic オンラインショップ、及びDIGNA HOUSEでお買い上げの方には、オリジナルセリート(メガネ拭き)をプレゼント。

Customers who make a purchase at DIGNA Classic's online shop or DIGNA HOUSE will receive our original eyeglass cleaning cloth as a gift.