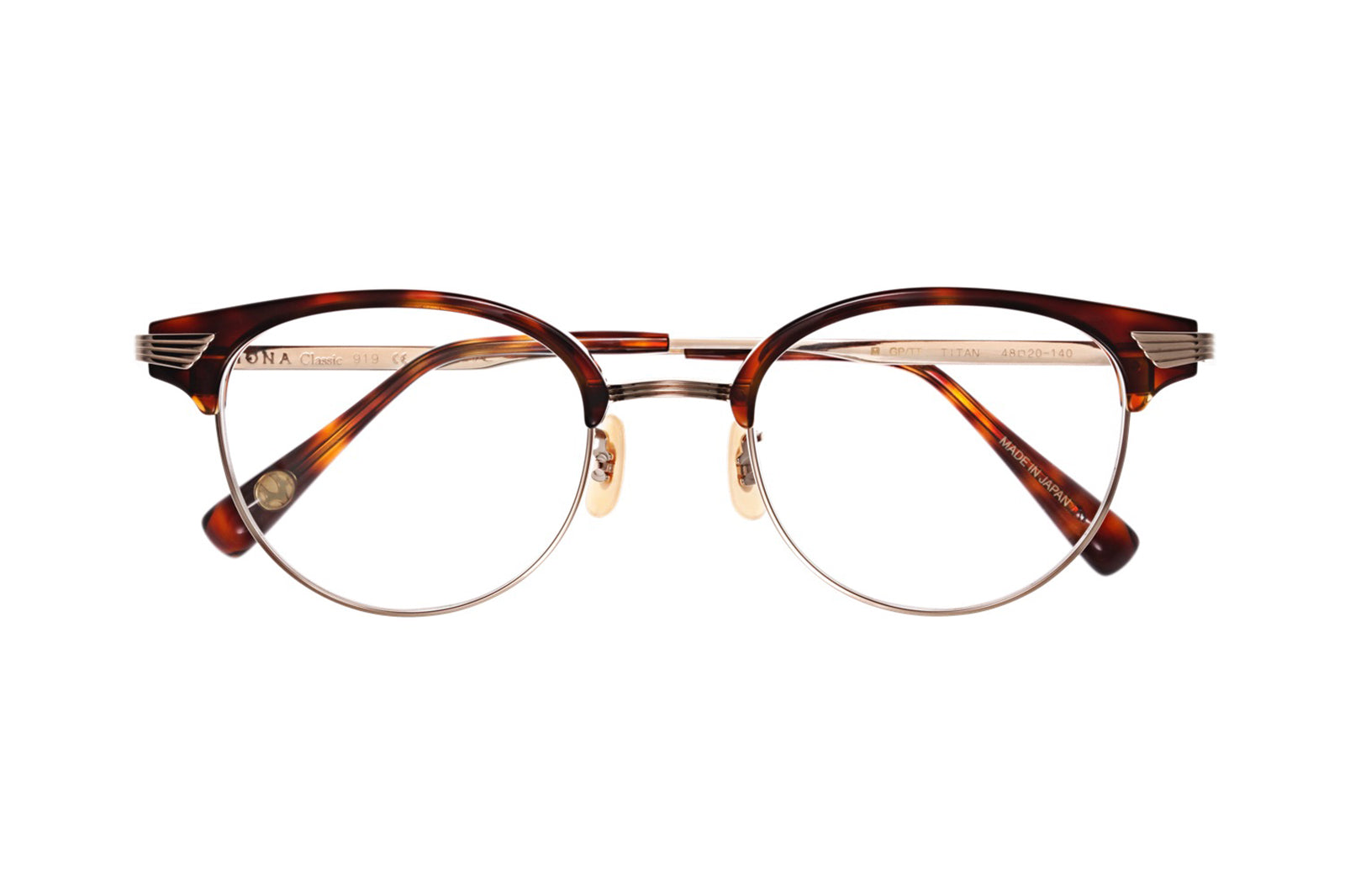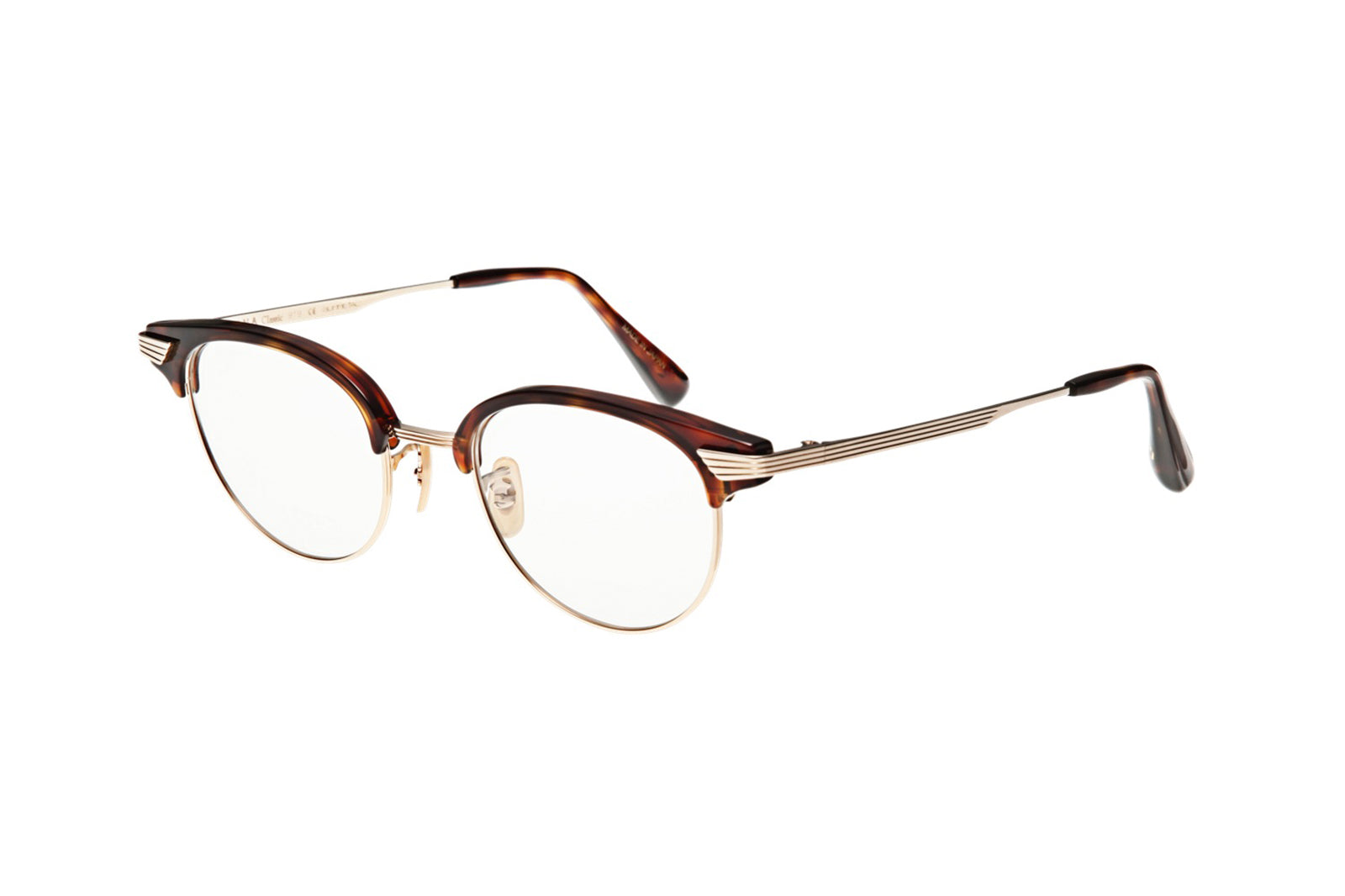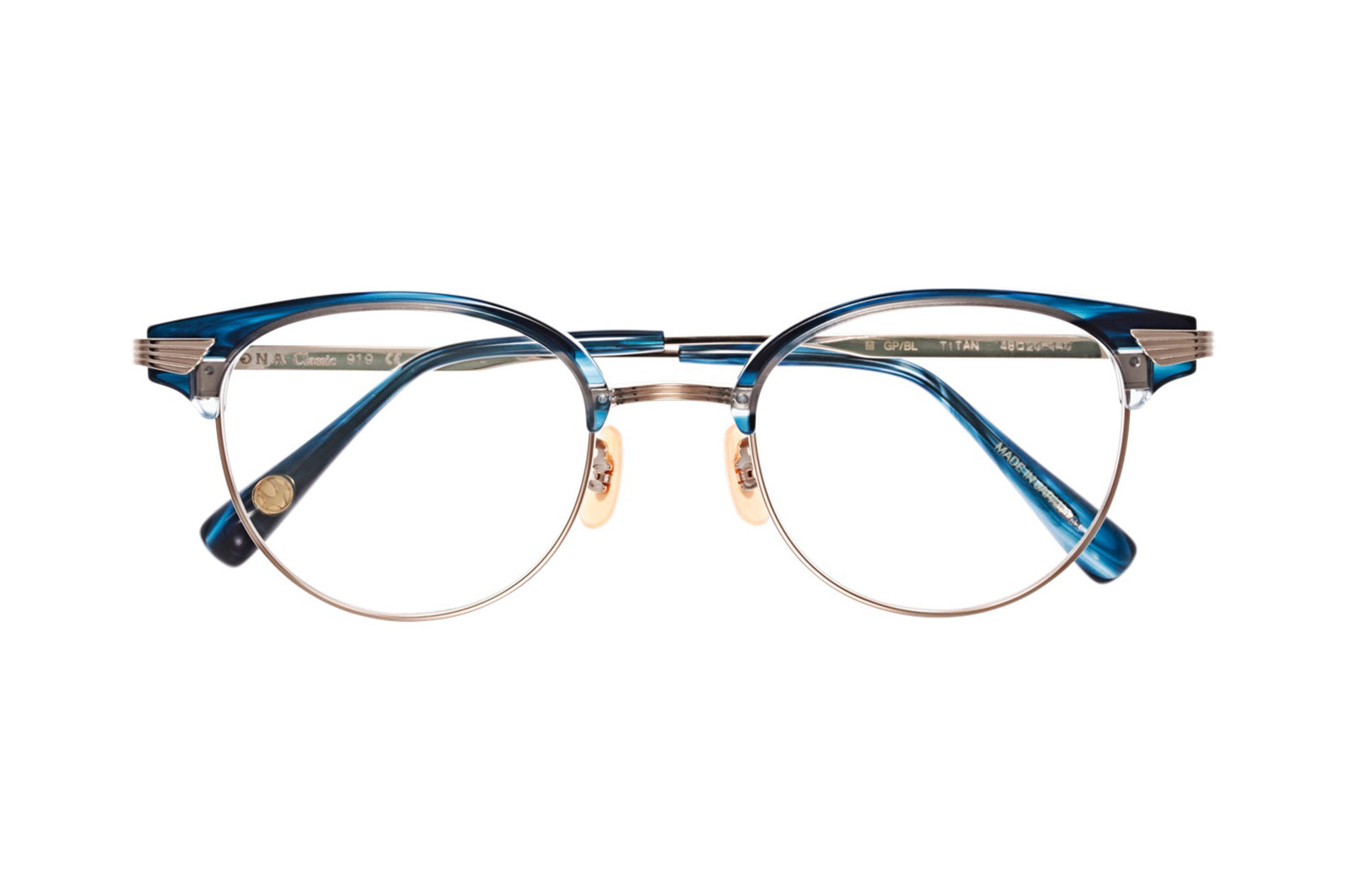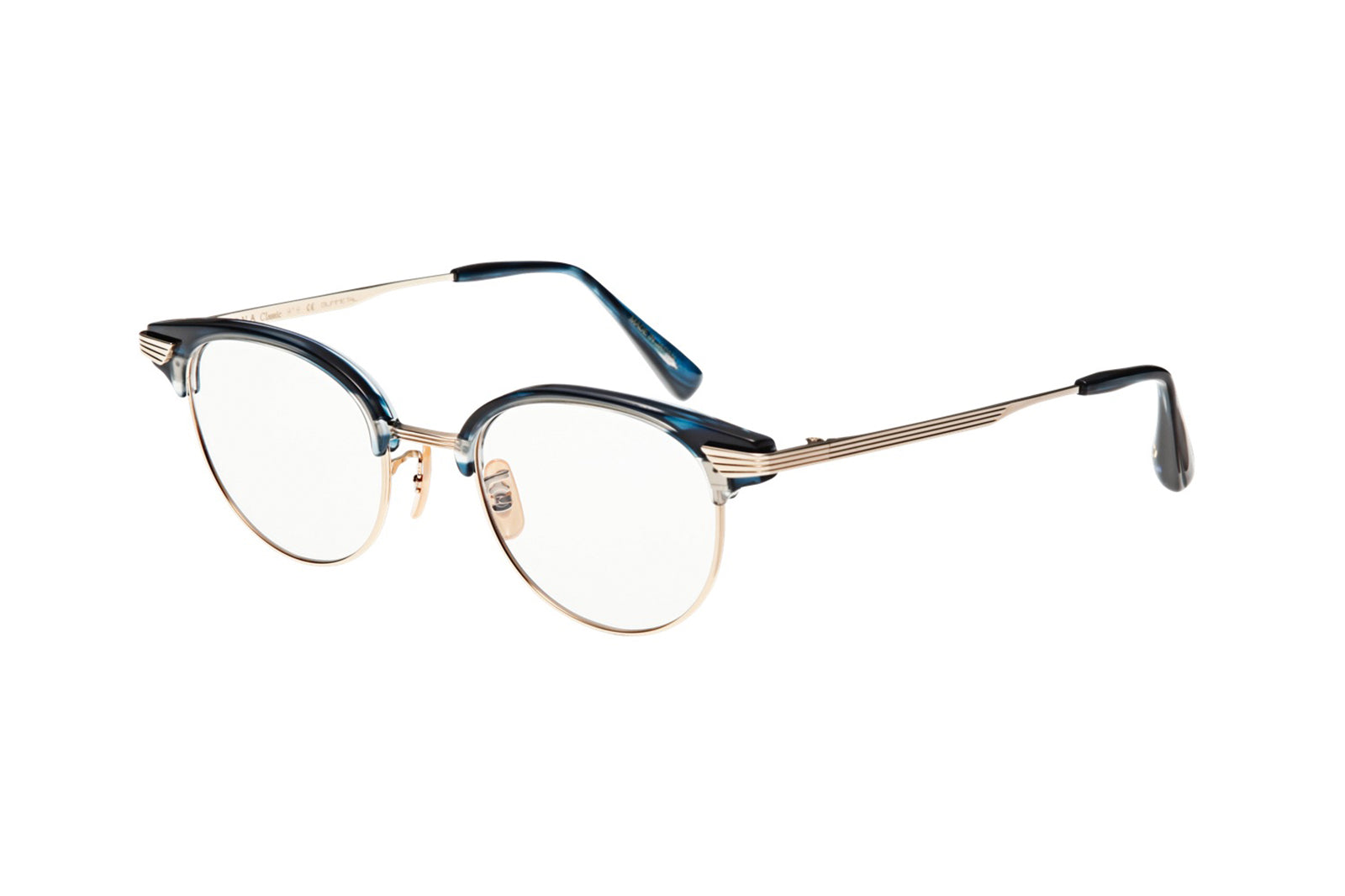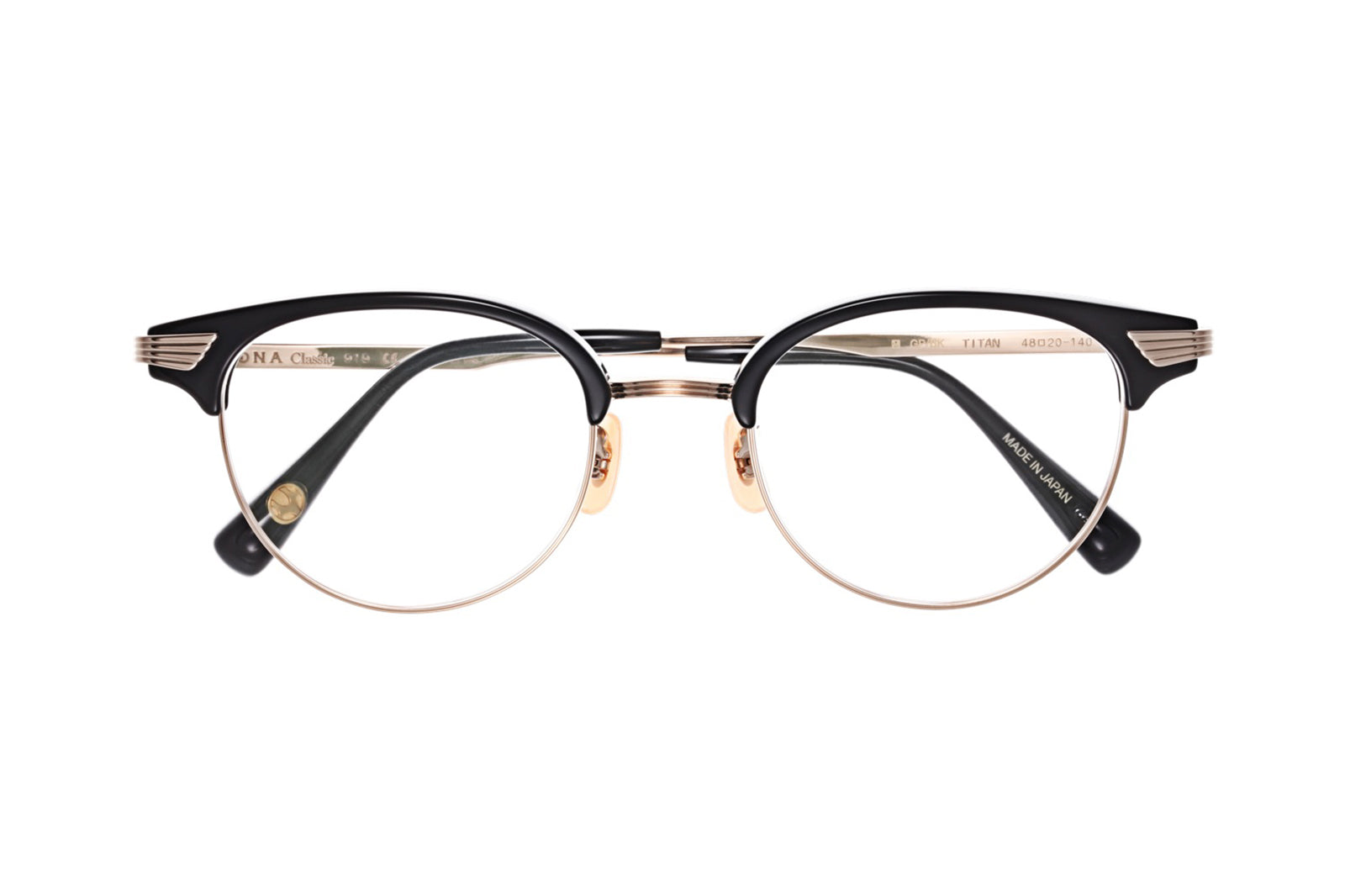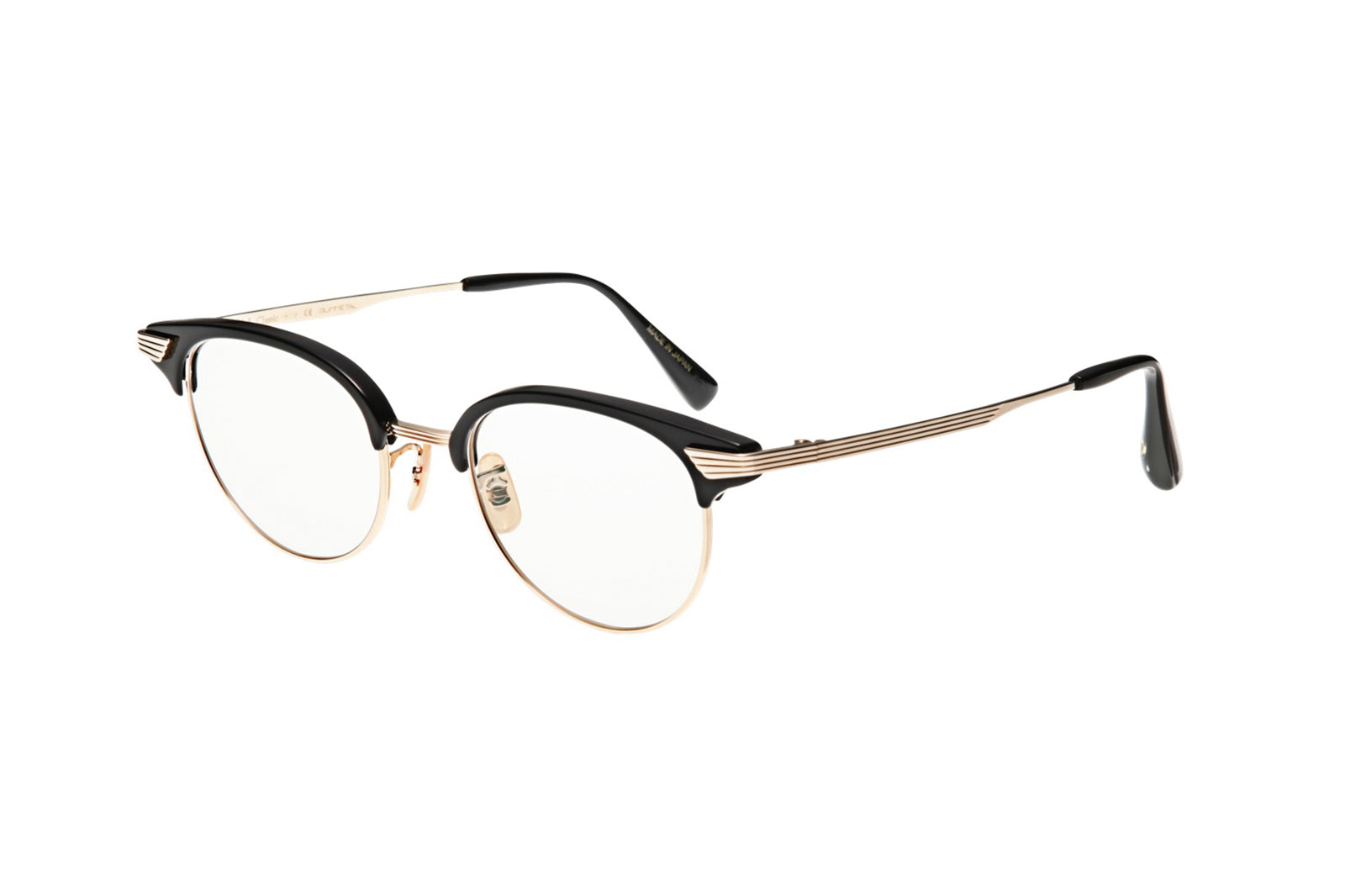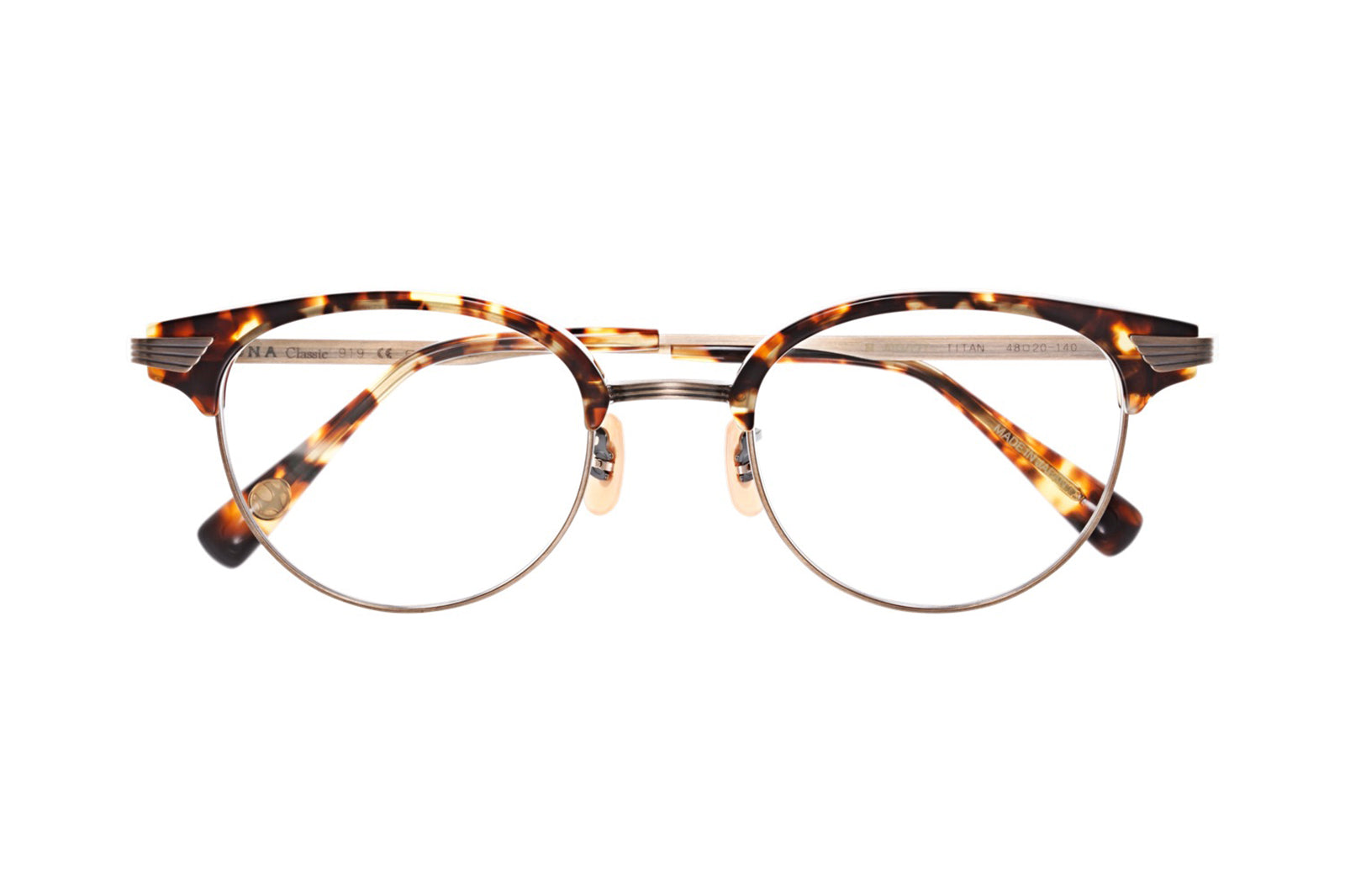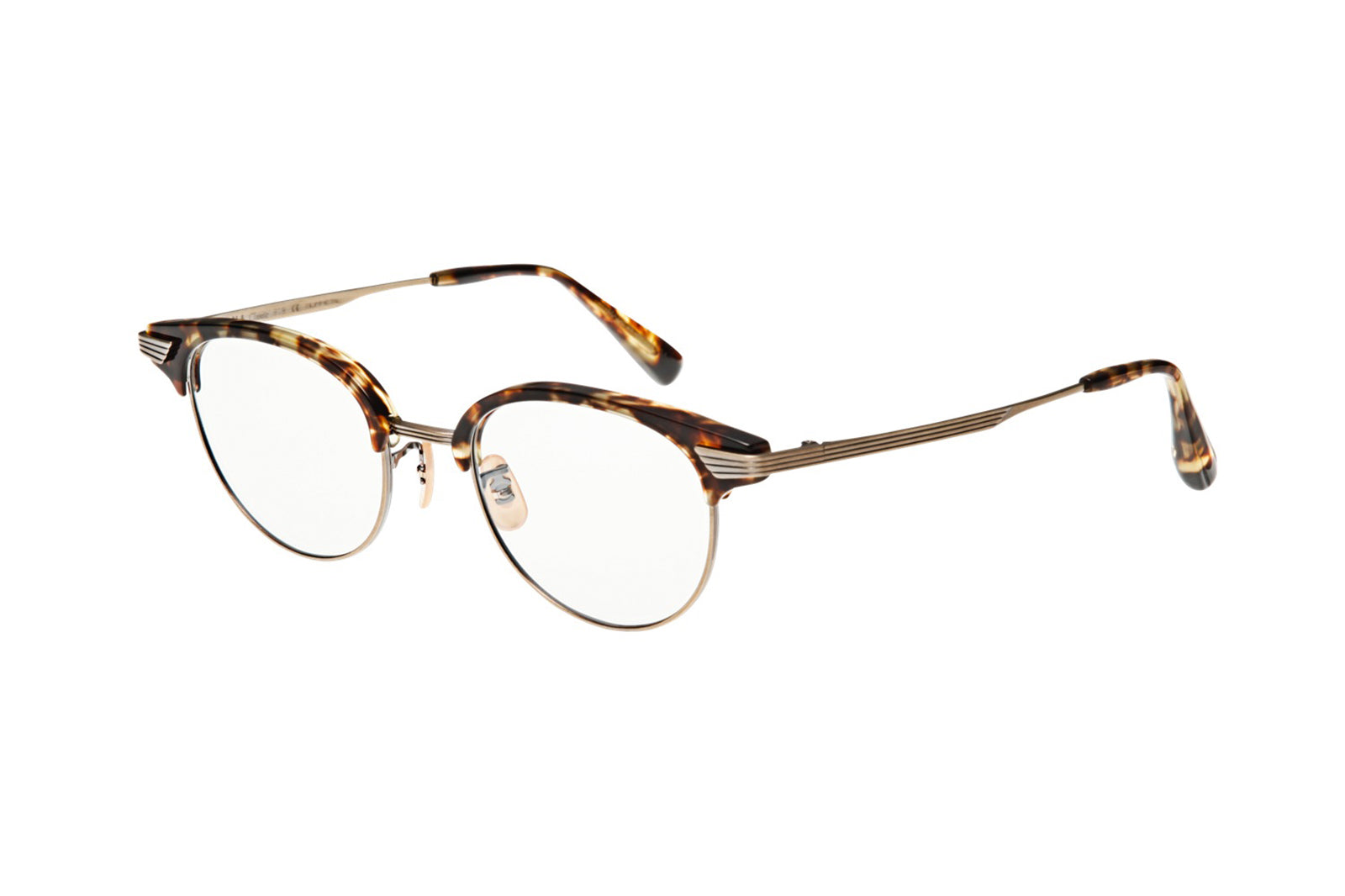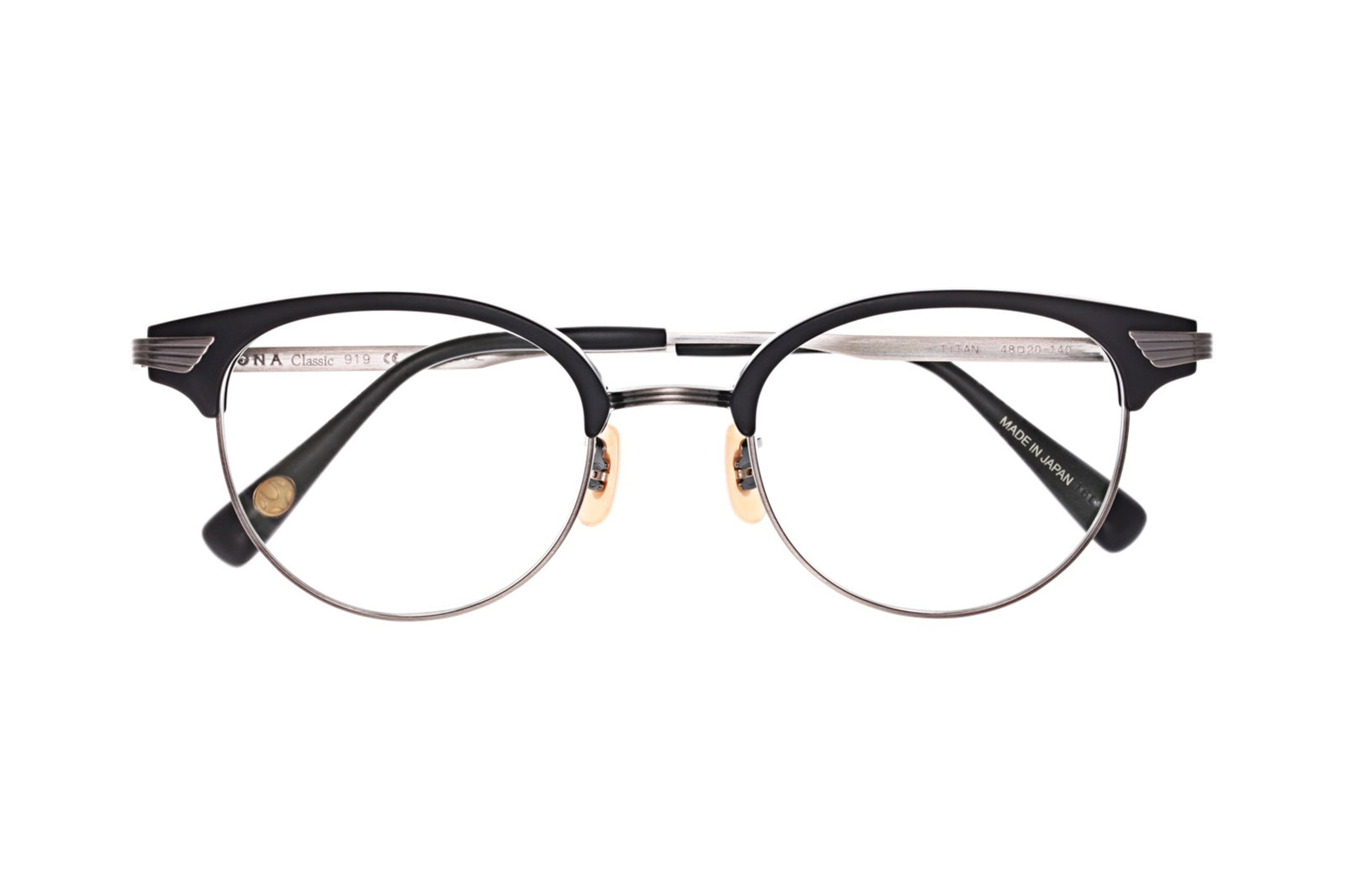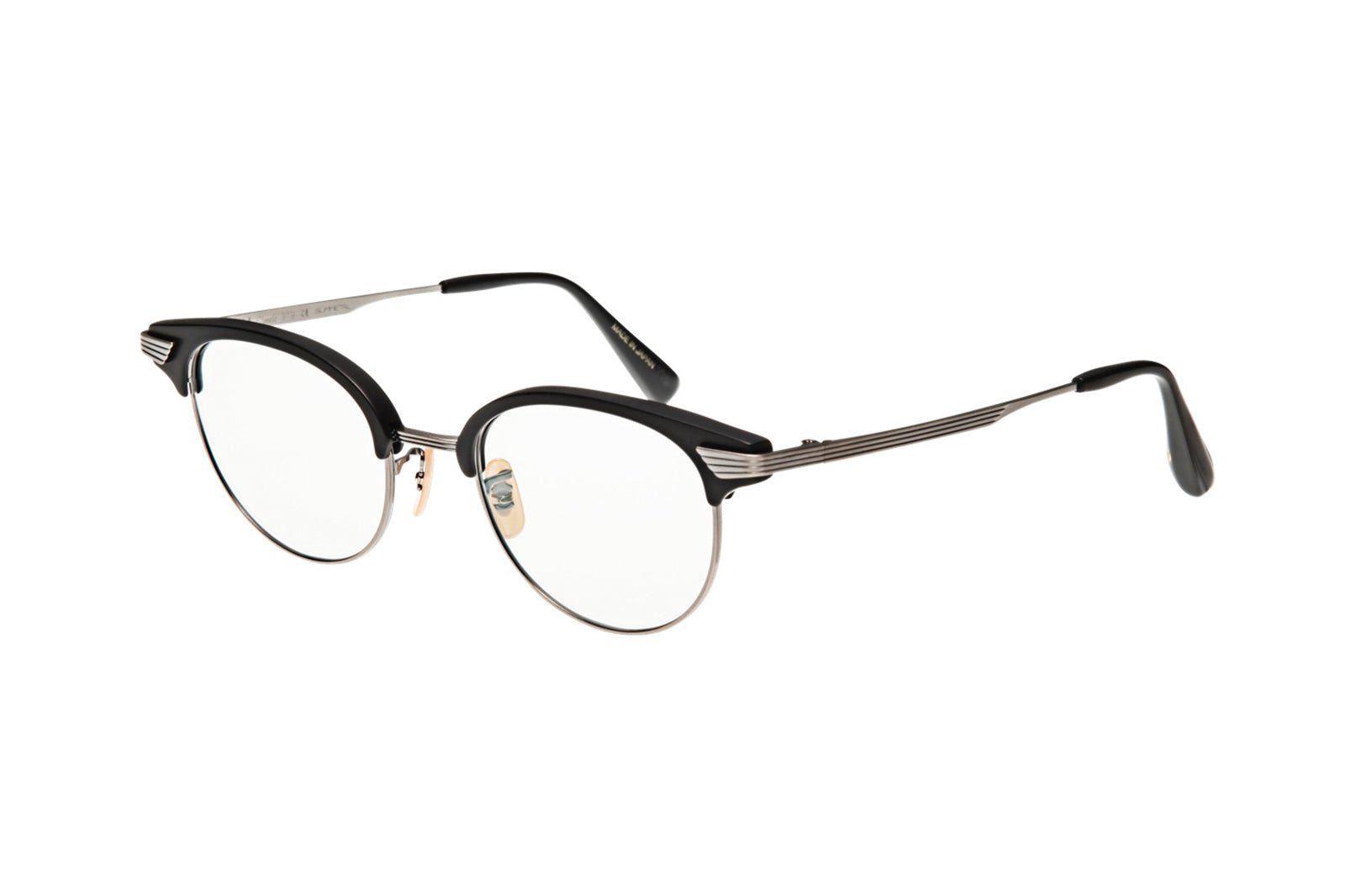 DIGNA Classic 919
フロント/チタン、アセテート
テンプル/超弾性チタン
レンズ/プラスチック

Front/Titanium、Acetate
Temple/Superelastic Titanium
Lens/Plastic

柔らかくクラシカルなスタイルとなるボストンのサーモントブロー。鷹の羽をイメージしたヨロイパーツは、ただのラインの表現にとどまらず、膨らみを付け質感を高めている。
Boston-shaped sirmont brow glasses with a soft, classic style. The end pieces are made in the image of the feathers of a hawk, not only expressing lines, but also giving a heightened sense of volume.
DIGNA Classic 
オンラインショップ、及び
DIGNA HOUSE
でお買い上げの方には、オリジナルセリート
(
メガネ拭き
)
をプレゼント。
Customers who make a purchase at DIGNA Classic's online shop or DIGNA HOUSE will receive our original eyeglass cleaning cloth as a gift.