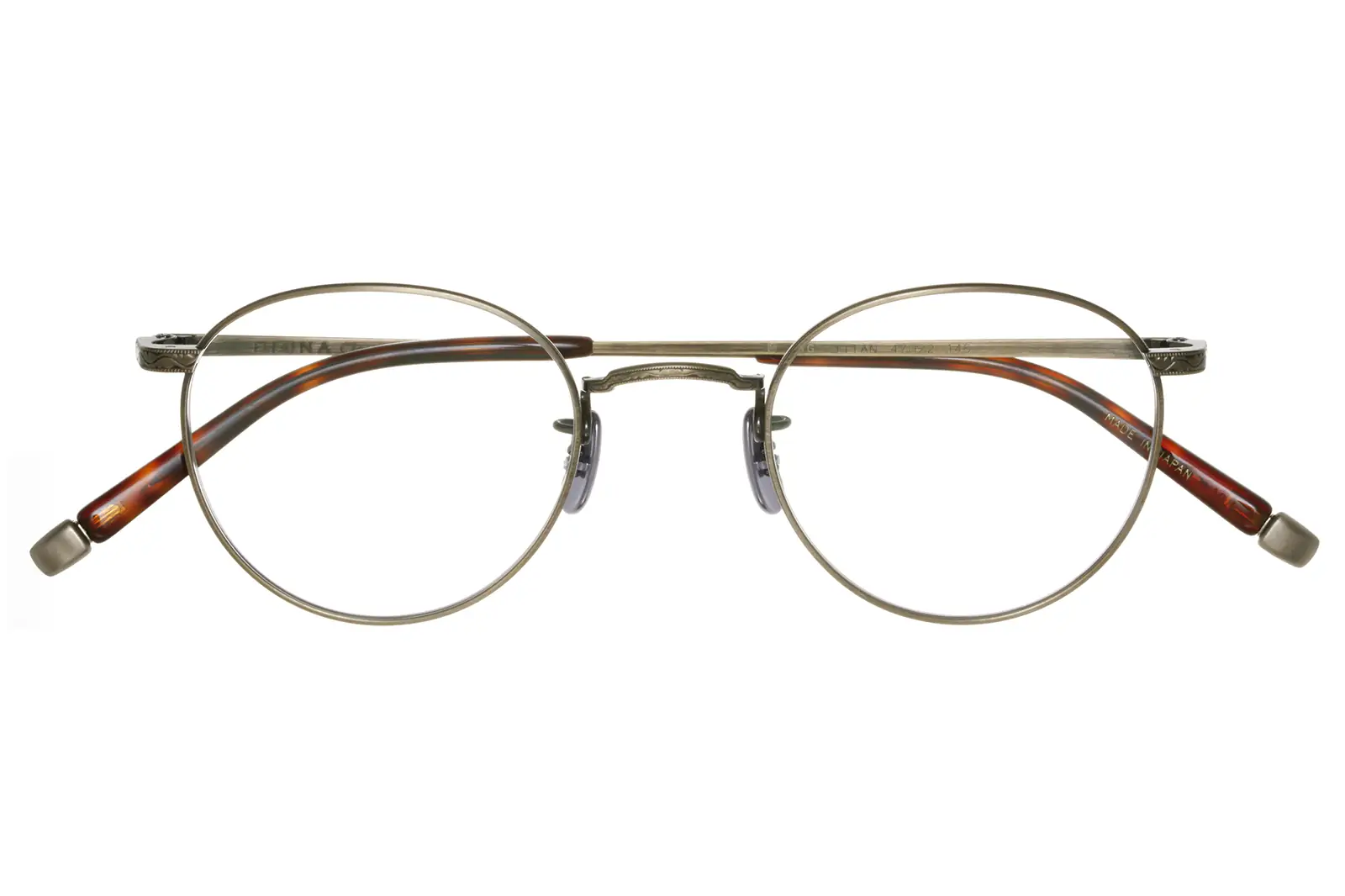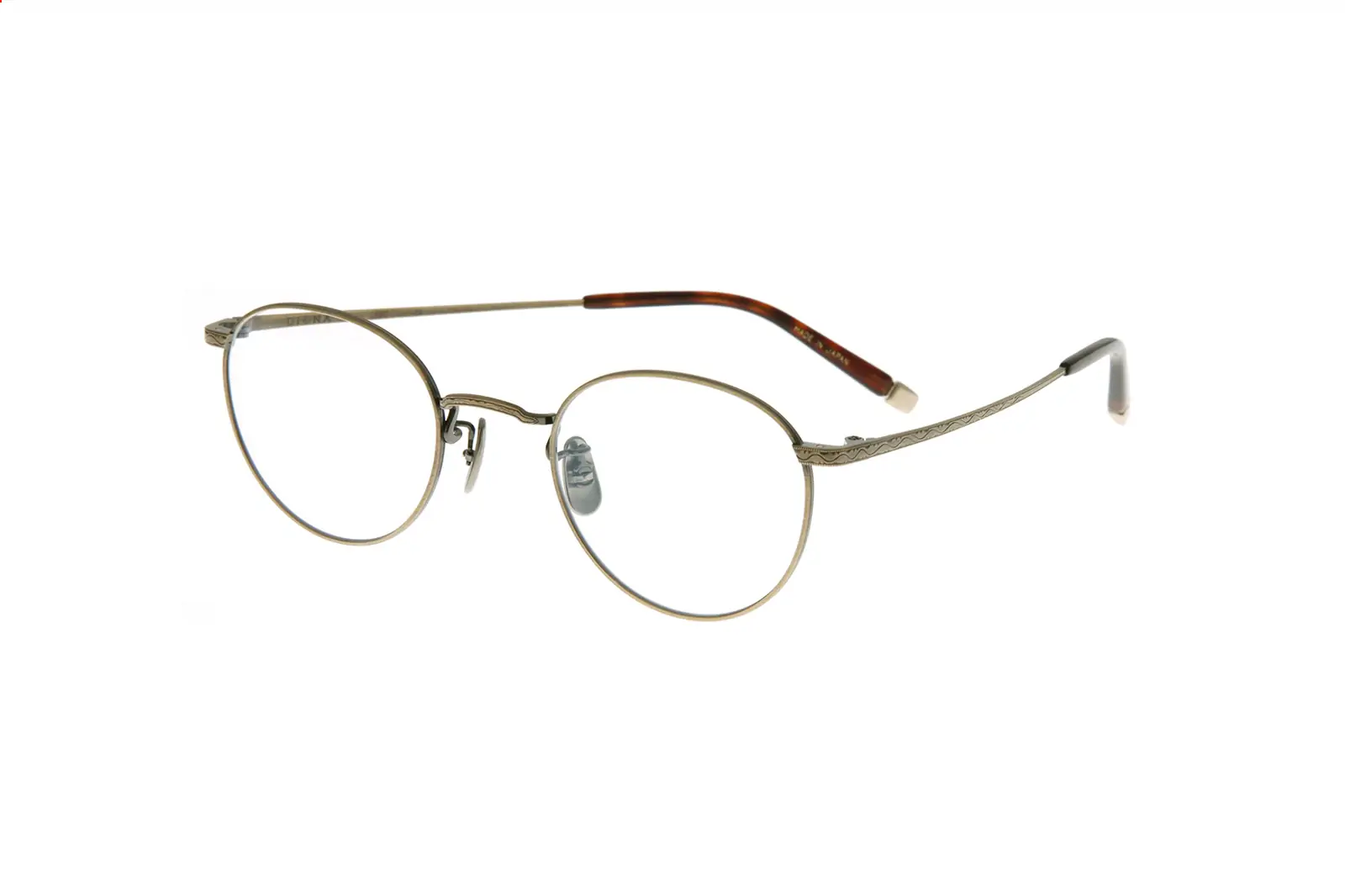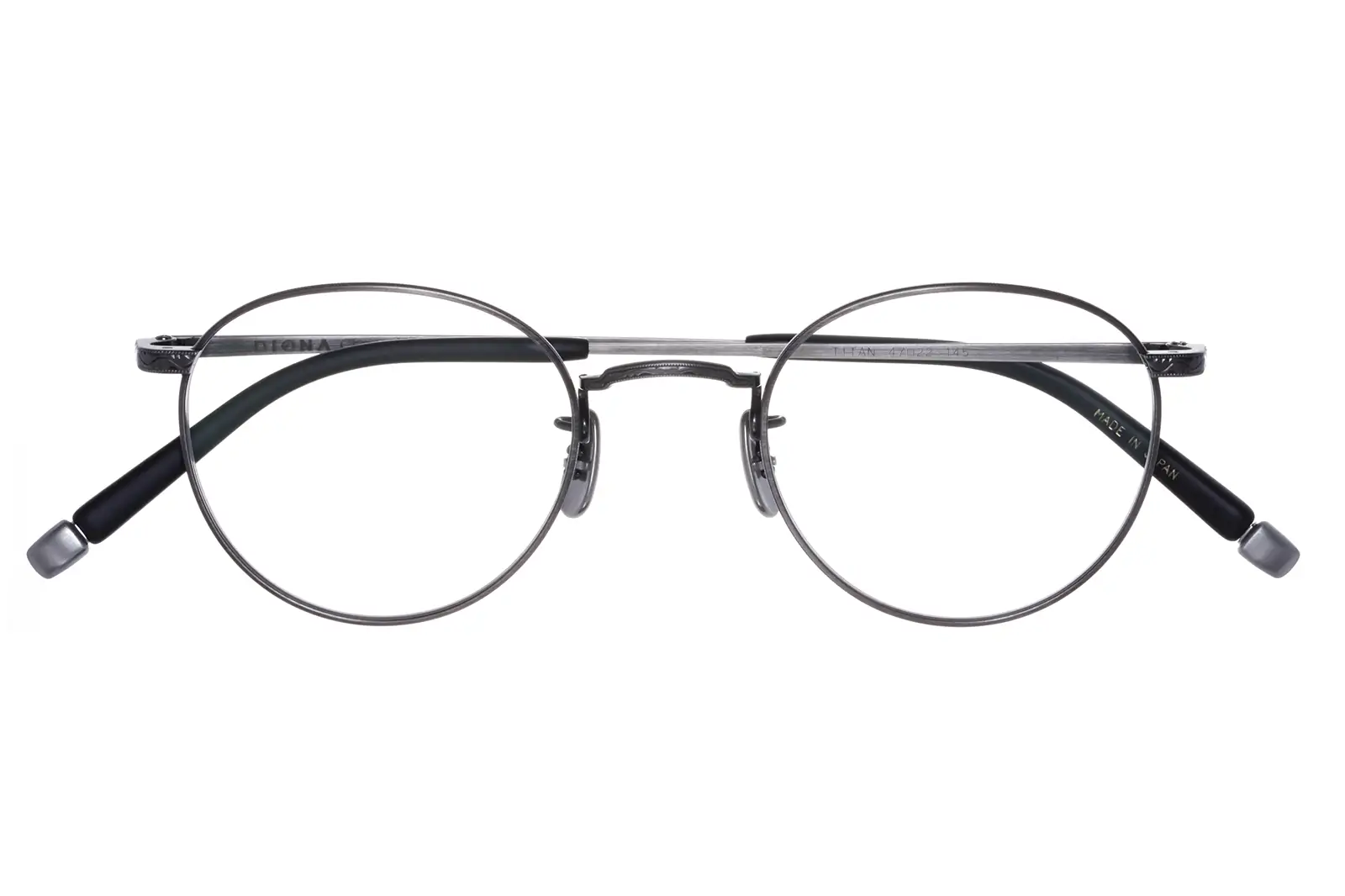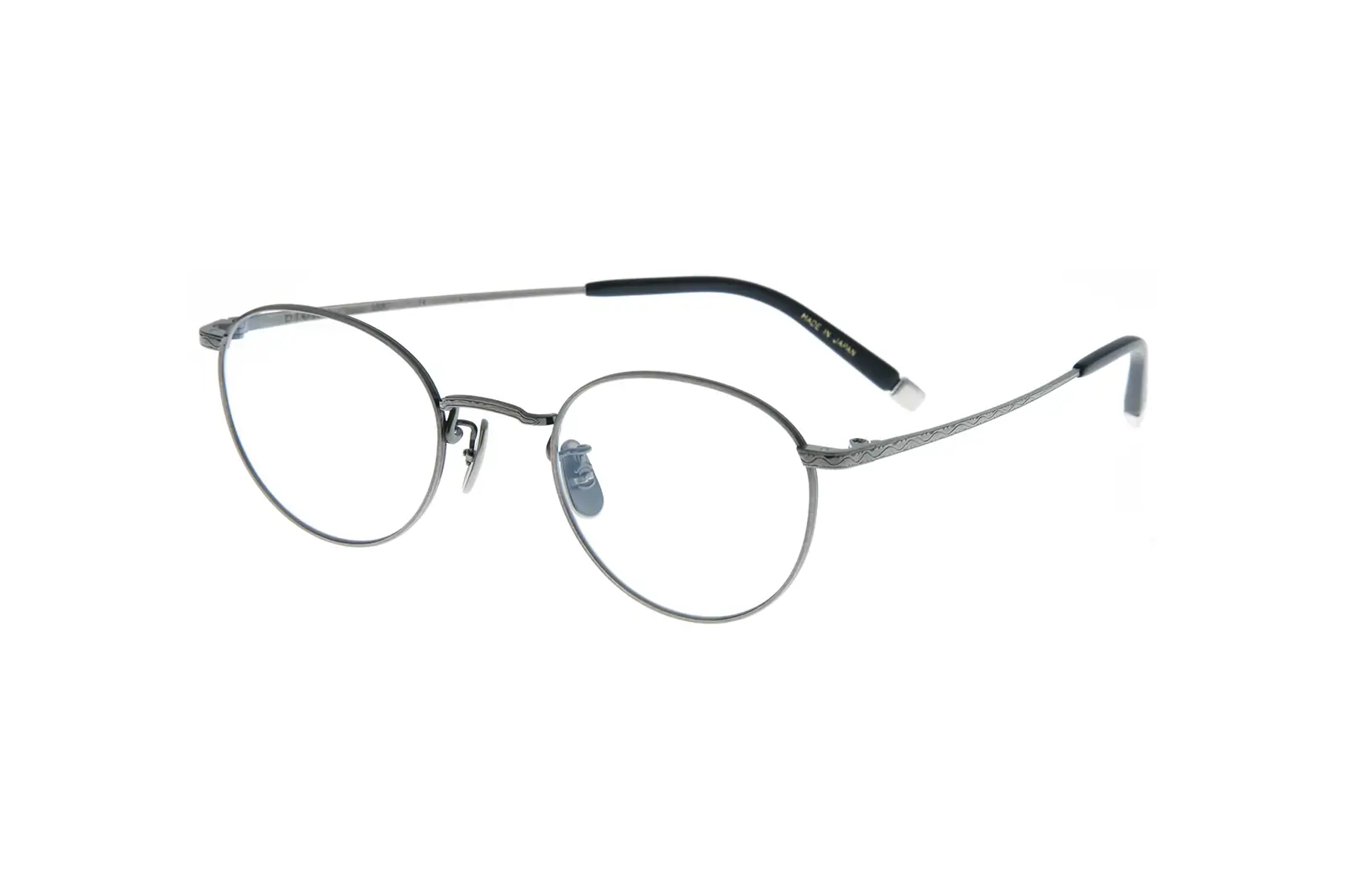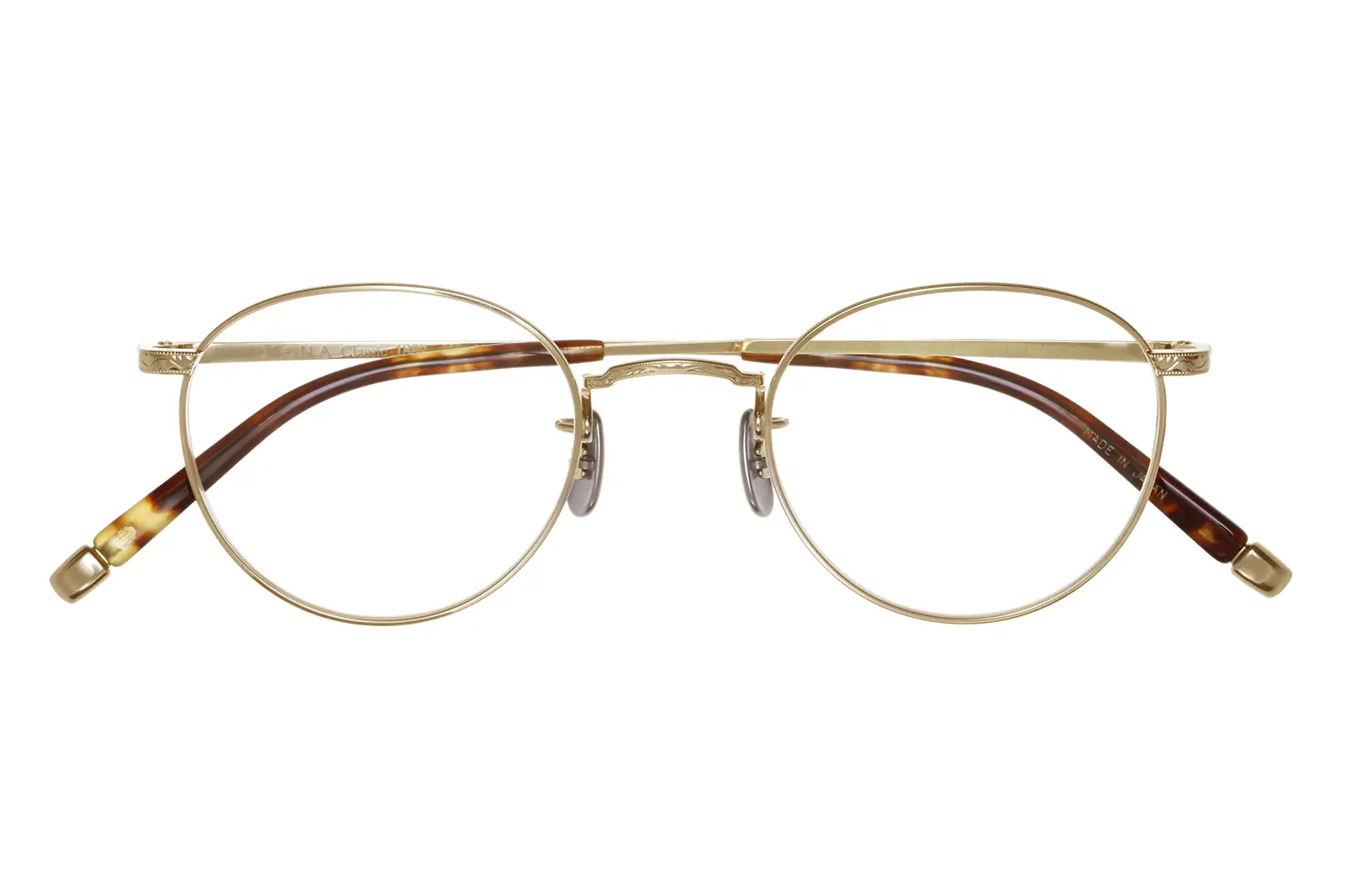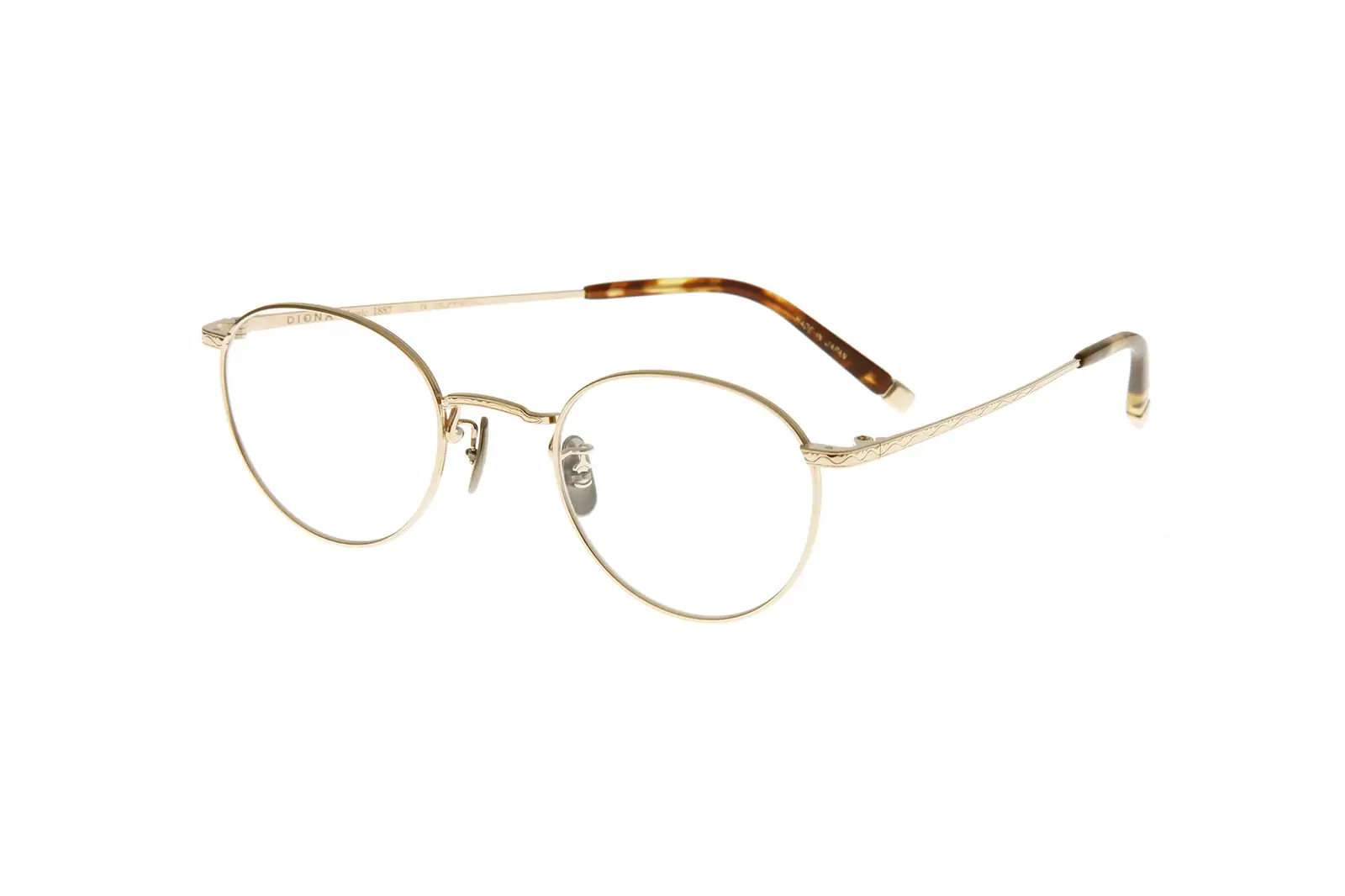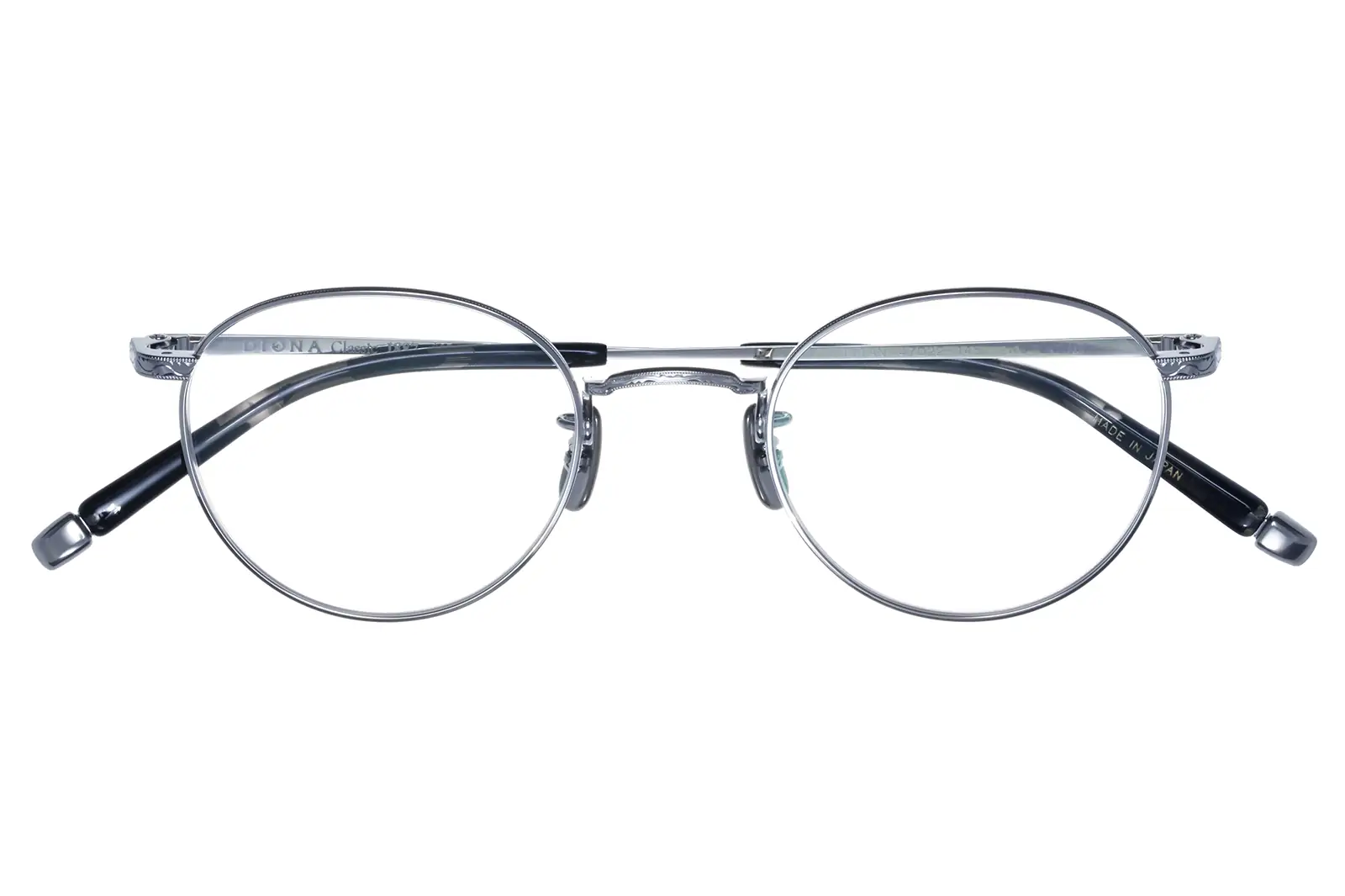 DIGNA Classic 1887 005
フロント/チタン
テンプル/超弾性チタン
レンズ/プラスチック

Front/Titanium
Temple/Superelastic Titanium
Lens/Plastic

天地幅をしっかりとったスタンダードなボストンシェイプを、トレンド感のあるバランスのとれたサイズにまとめた仕上り。手彫りを施したようなエングレーブと呼ばれる彫金風加工がクラシカルなオーラを放つ。飾りリムと呼ばれるリムの側面を走るミル打ち仕上げや純チタン製のメタルパッドがシンプルデザインを豪華なまでに盛り立てる。
These standard Boston shape glasses with sufficient vertical height come in a trendy, balanced size. Engraving-style decoration with a hand-carved look exudes a classical aura. The milgrain finish along the sides of the rims known as decorative rim, together with the metal pads made of pure titanium, elevate the splendidness of the simple design.
DIGNA Classic 
オンラインショップ、及び
DIGNA HOUSE
でお買い上げの方には、オリジナルセリート
(
メガネ拭き
)
をプレゼント。
Customers who make a purchase at DIGNA Classic's online shop or DIGNA HOUSE will receive our original eyeglass cleaning cloth as a gift.