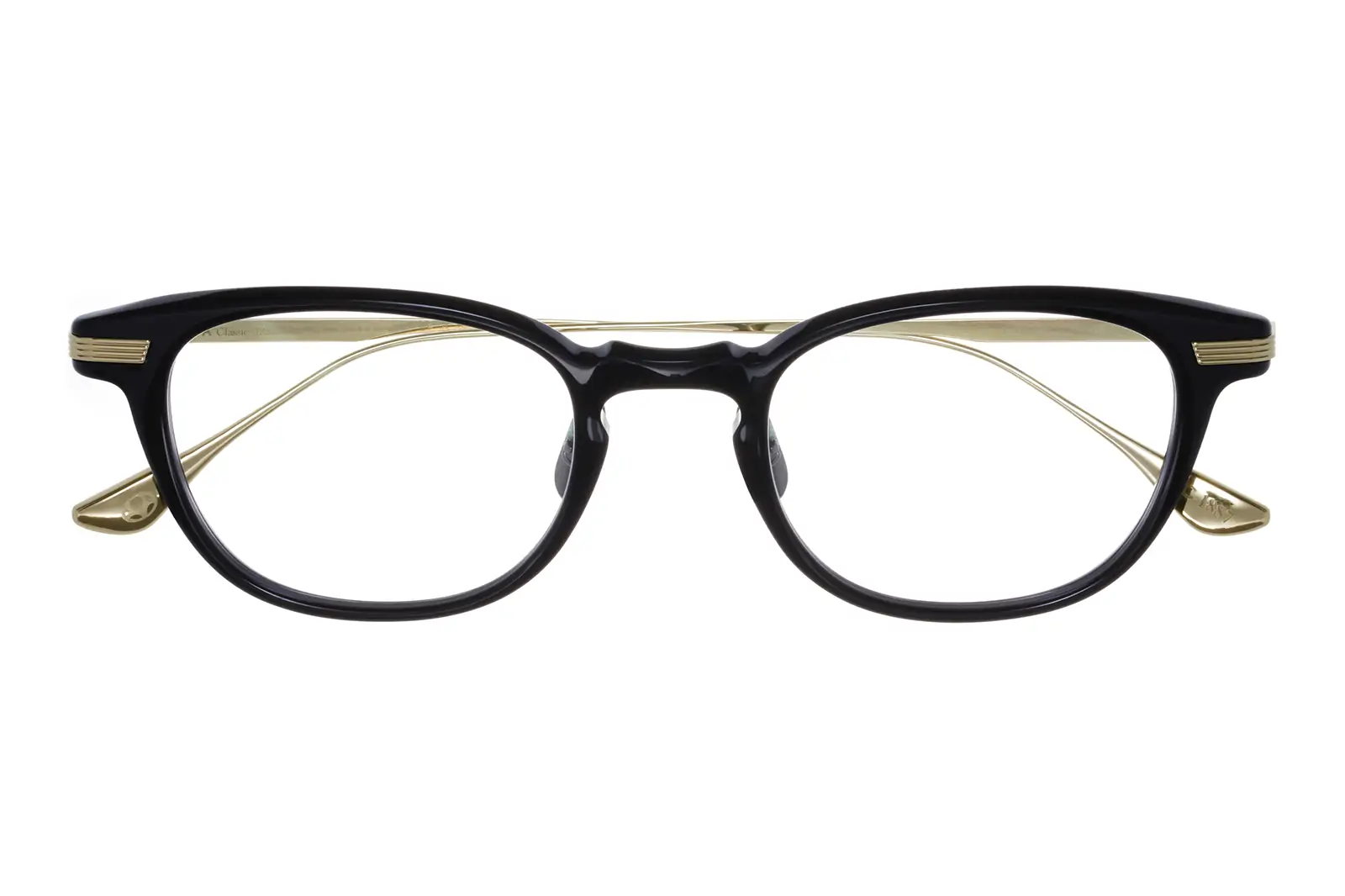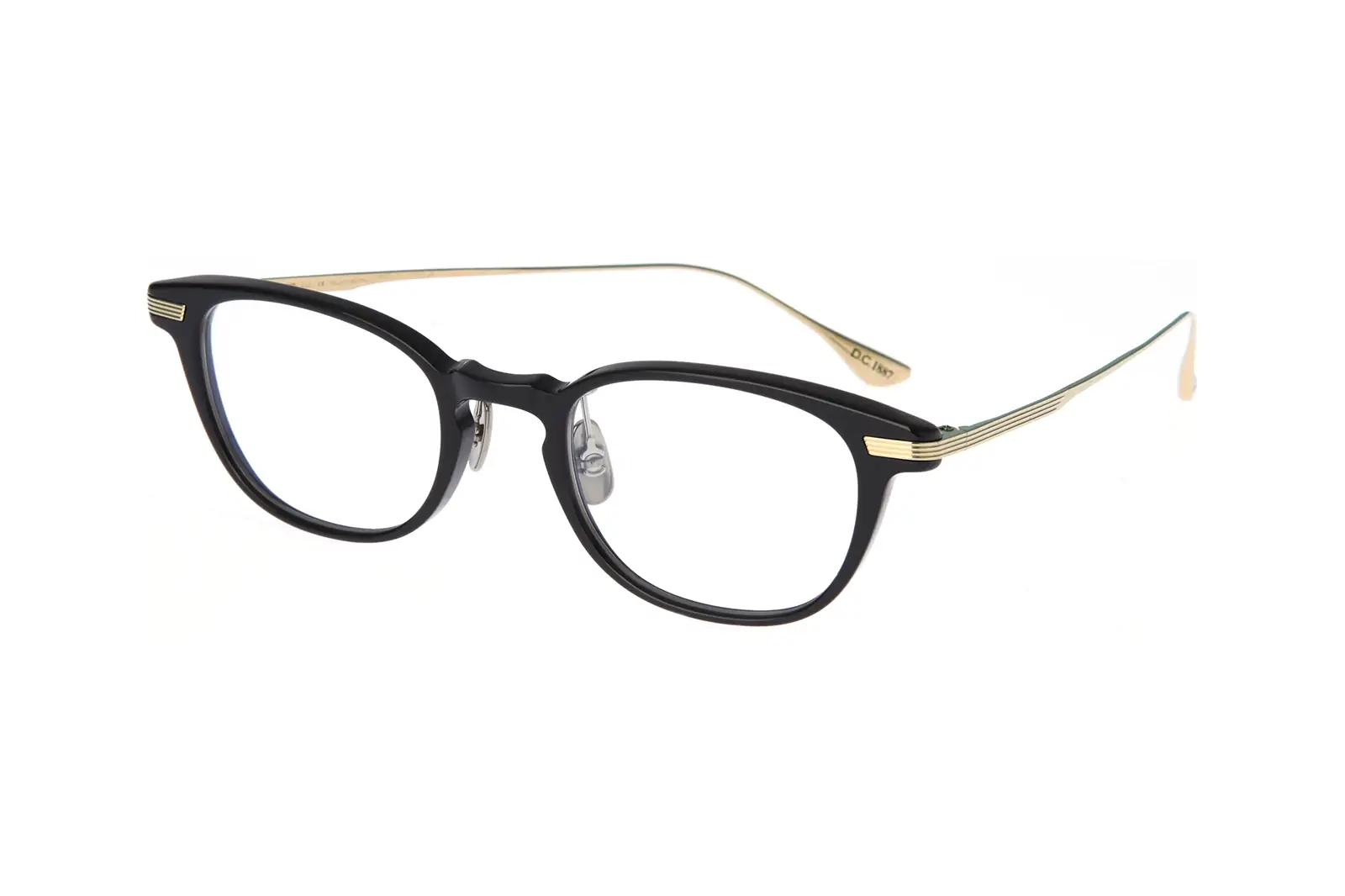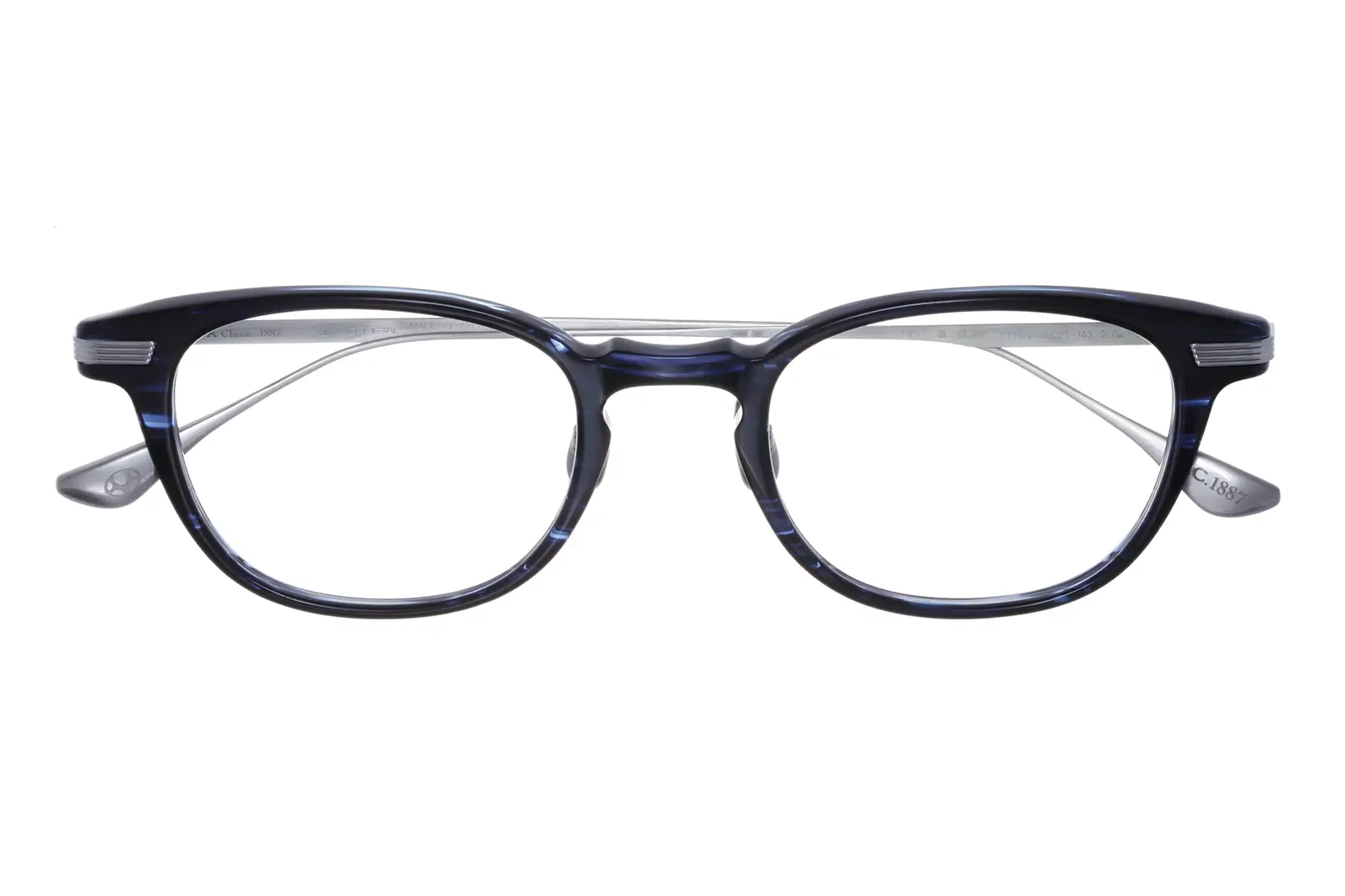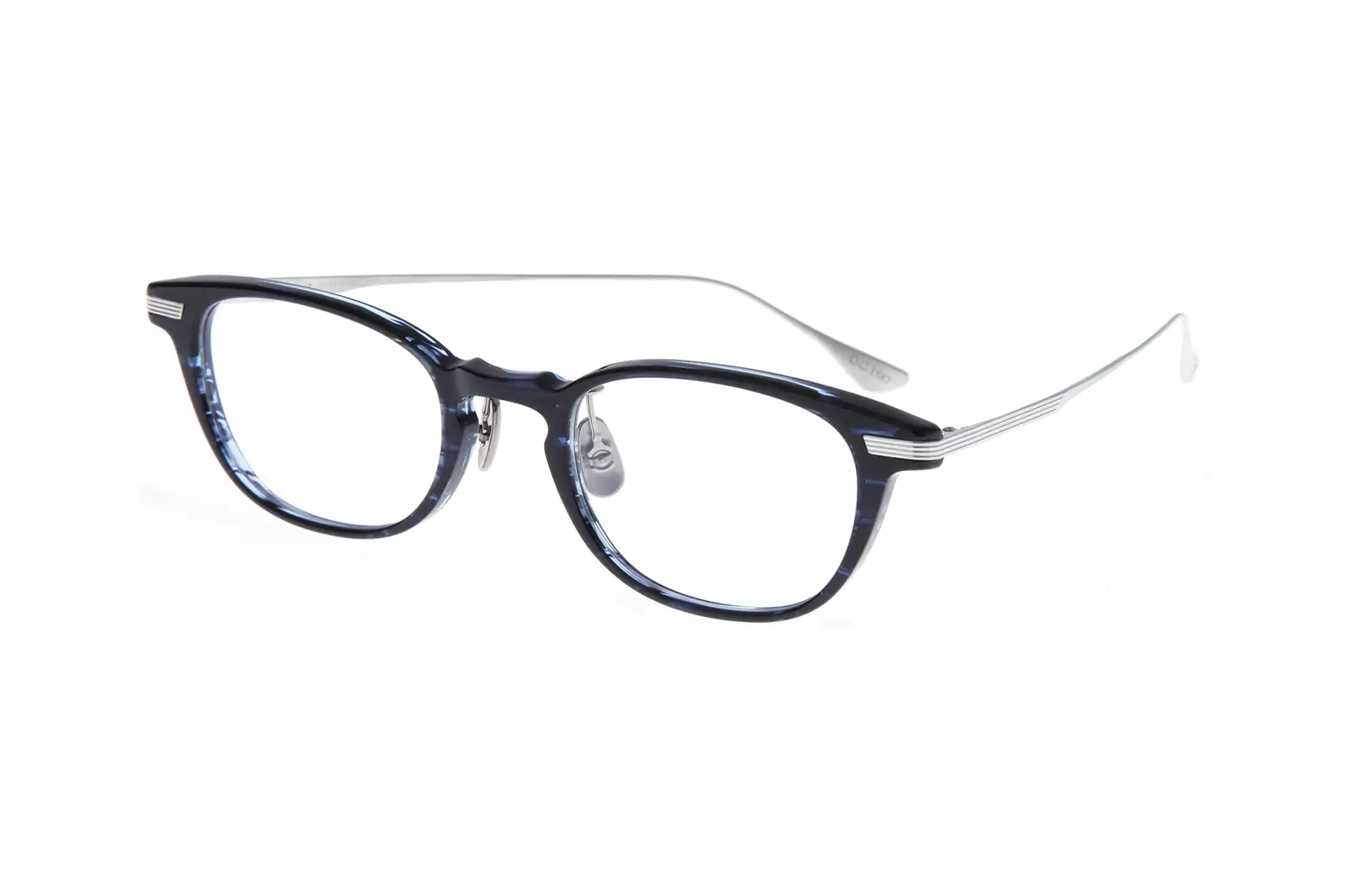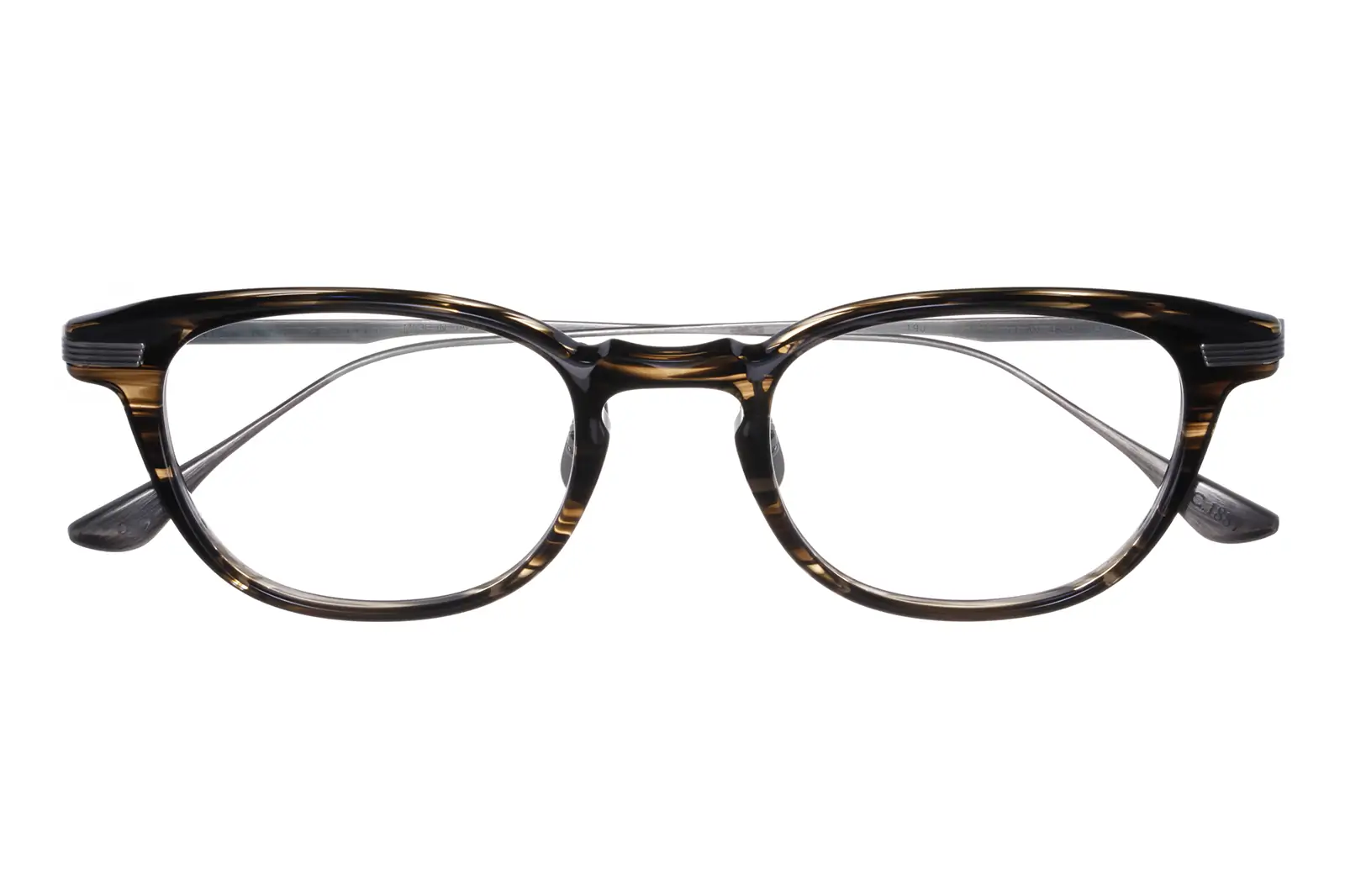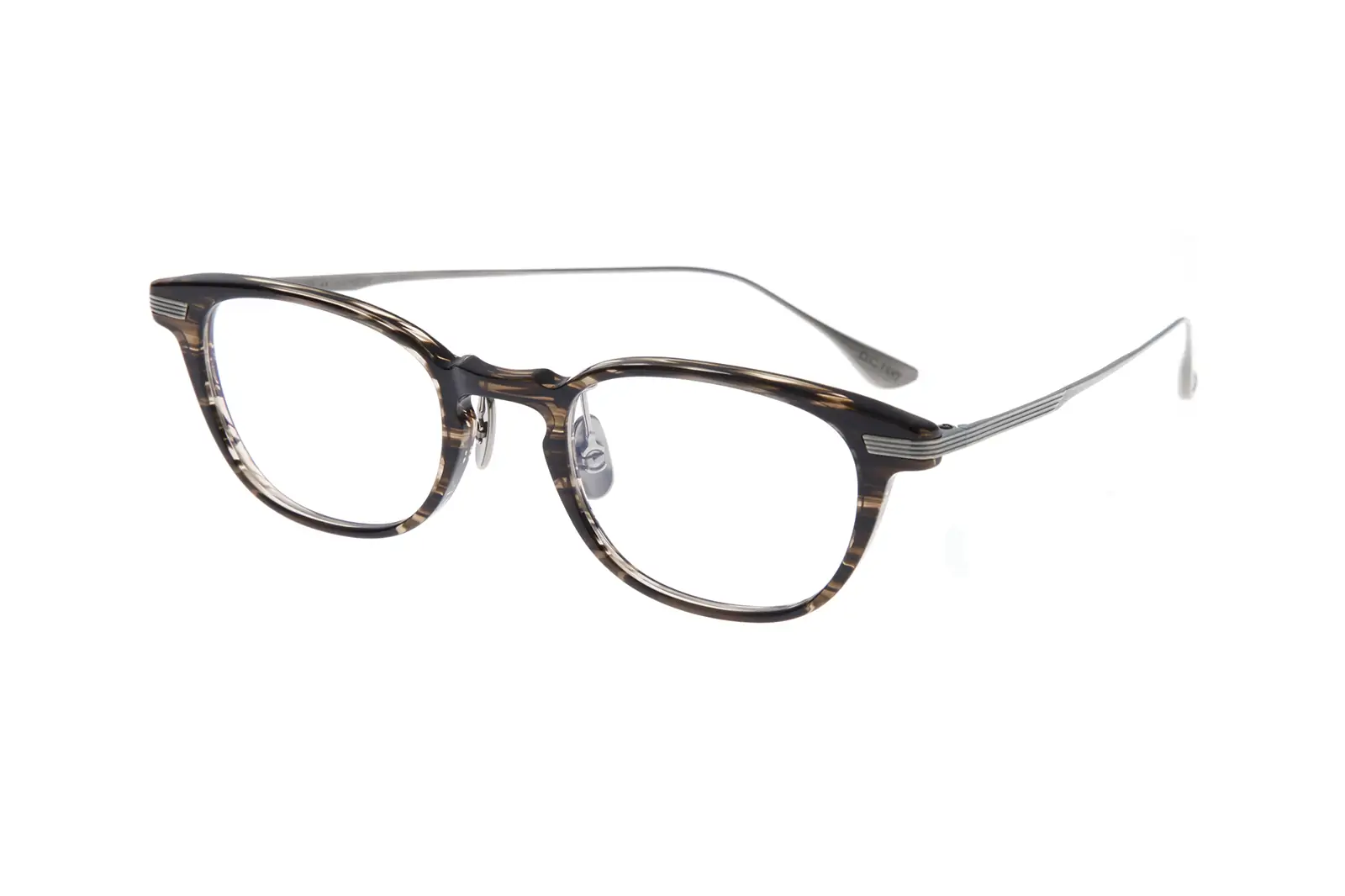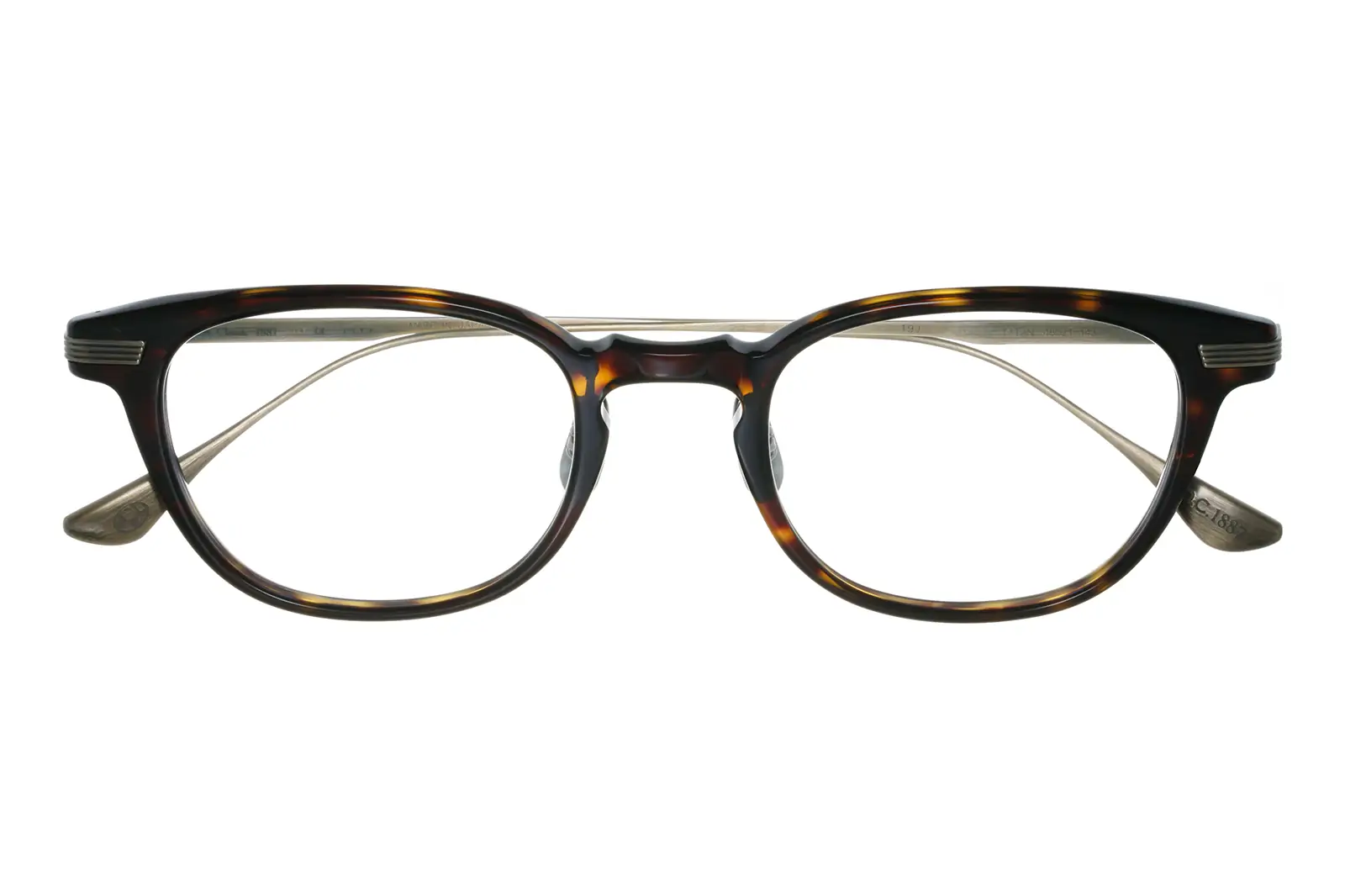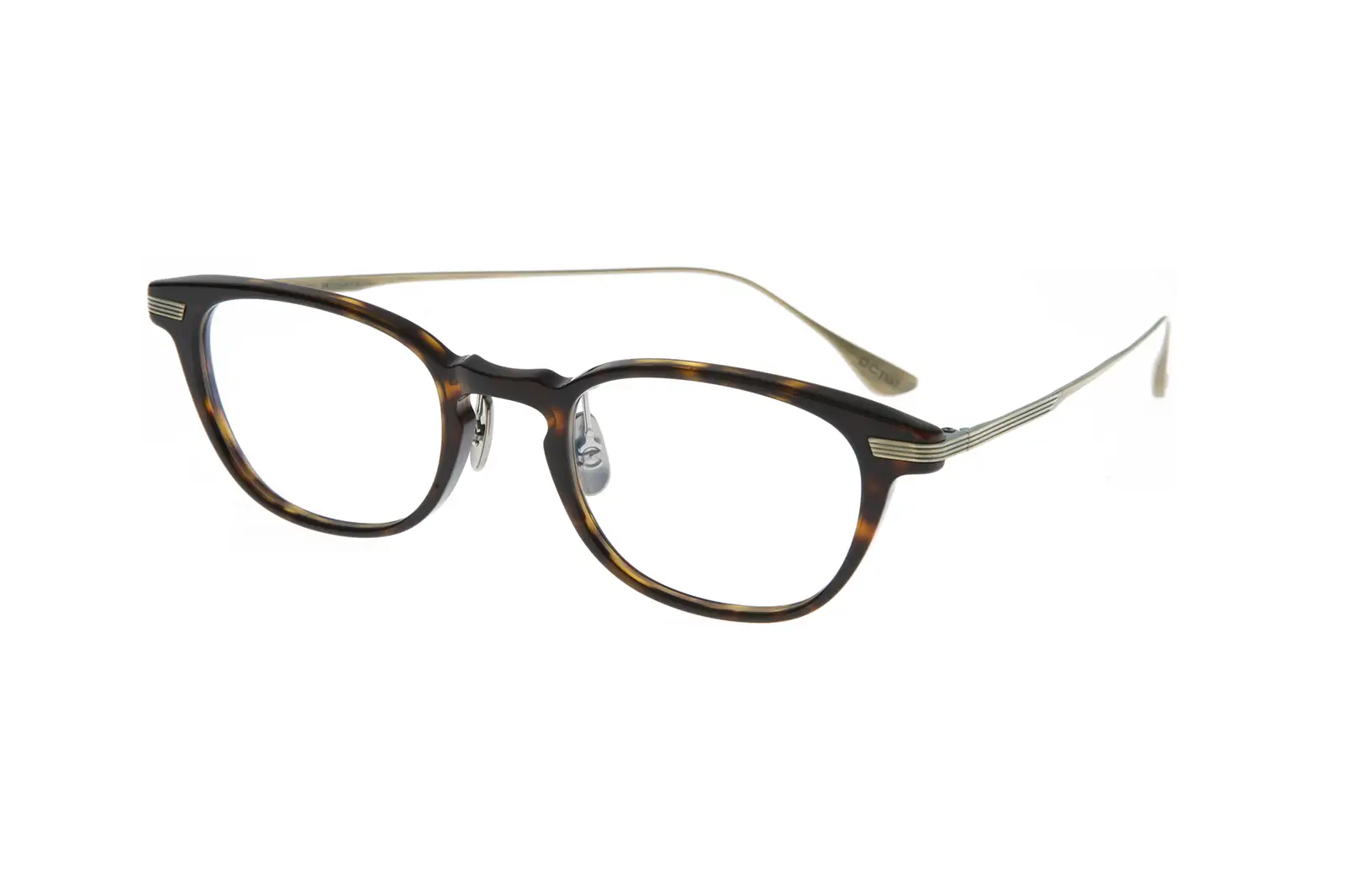 DIGNA Classic 1887 003
フロント/アセテート
テンプル/超弾性チタン            レンズ/プラスチック
          
Frame/Acetate
           Temple/Superelastic Titanium
Lens/Plastic

レトロな印象をかもし出すウエリントンシェイプに必然的なまでの流れでメタルテンプルを接合。ノーズパッドのメタルパーツが洗練された印象を与えるのは、ネジを使用せず挟み込んで固定する抱き蝶と呼ばれる仕様。シンプルなデザインの中にこだわりのディテールが存在感を放つ。

This model features a beautiful contrast between a rim with a non-overly bold design and a bridge with undeniable presence at the center. The Boston shape that is in style achieves a perfect balance between the metal temples on both sides and the pointed keyhole bridge with accentuated corners. These glasses do not appear heavy, thanks to the use of acetate at the front and sides that adds balance.


DIGNA Classic オンラインショップ、及びDIGNA HOUSEでお買い上げの方には、オリジナルセリート(メガネ拭き)をプレゼント。

Customers who make a purchase at DIGNA Classic's online shop or DIGNA HOUSE will receive our original eyeglass cleaning cloth as a gift.