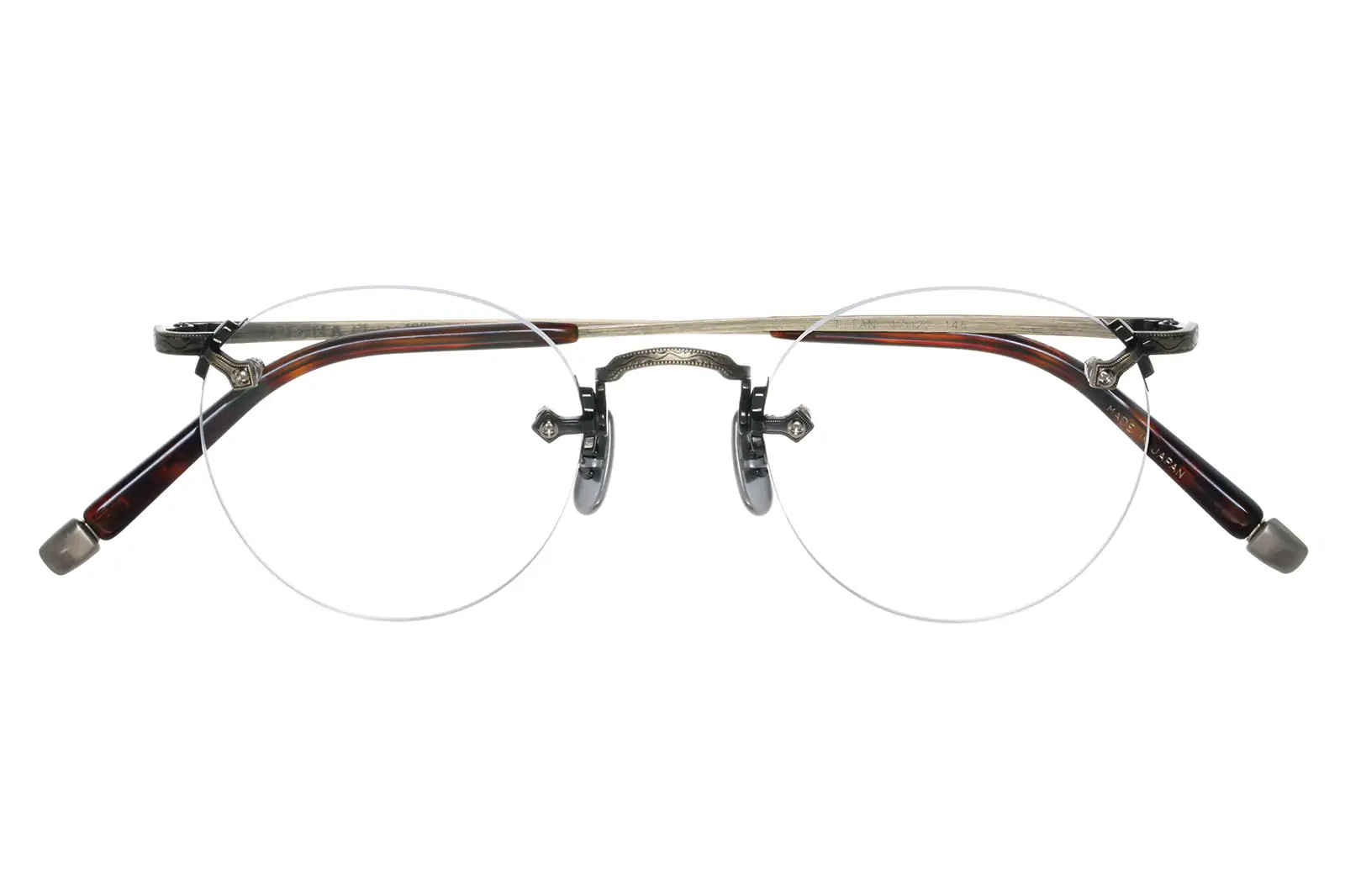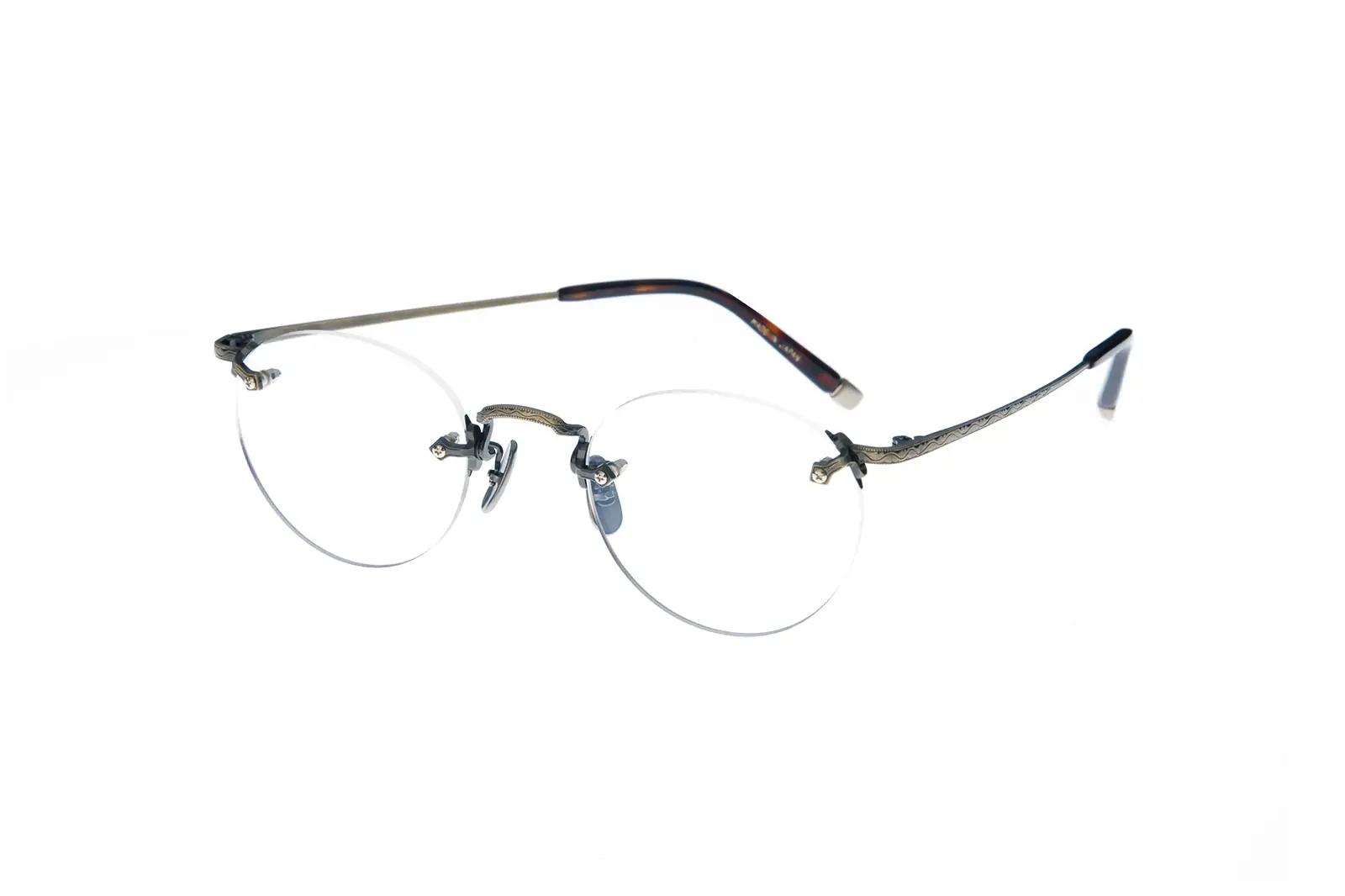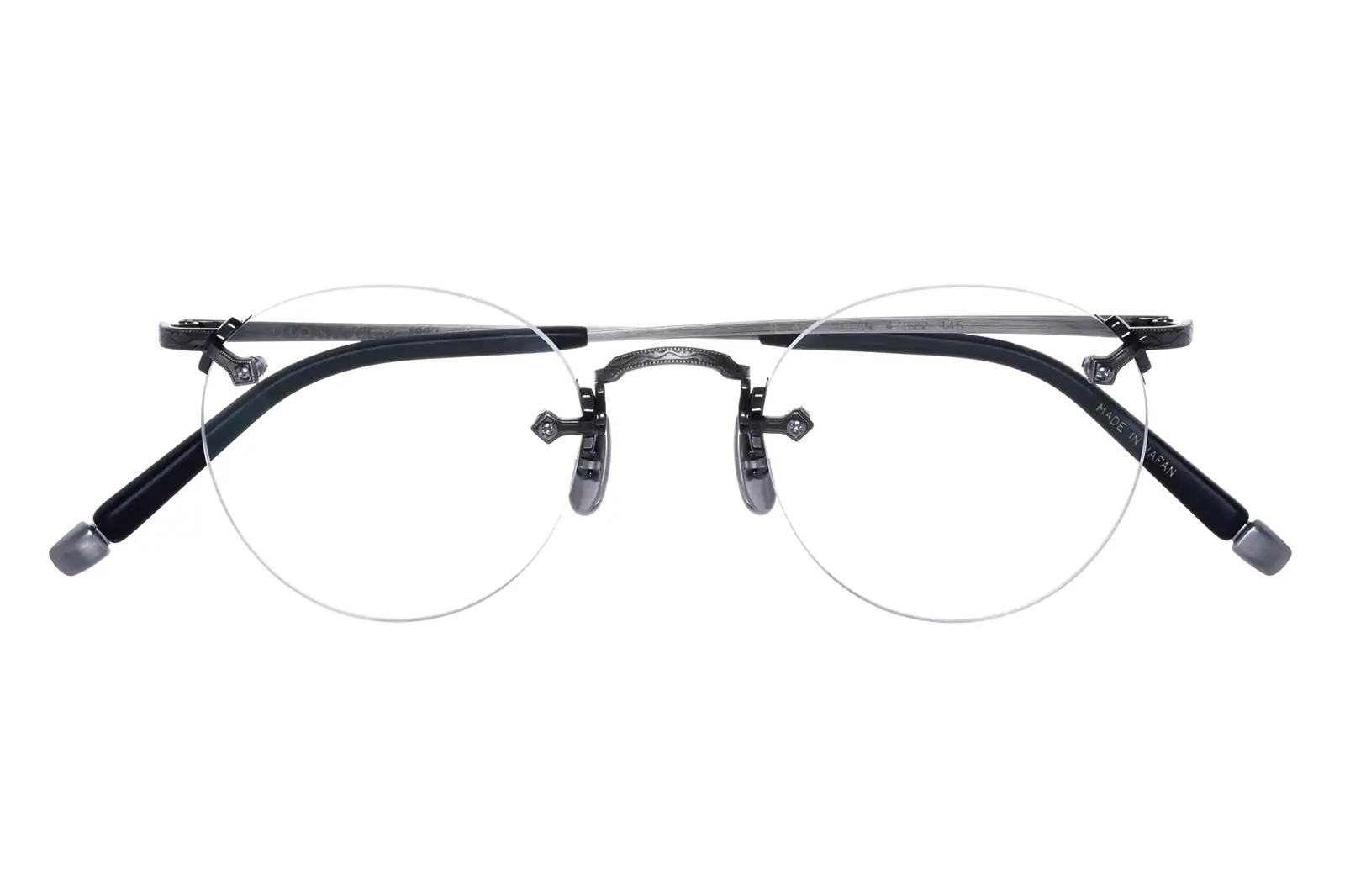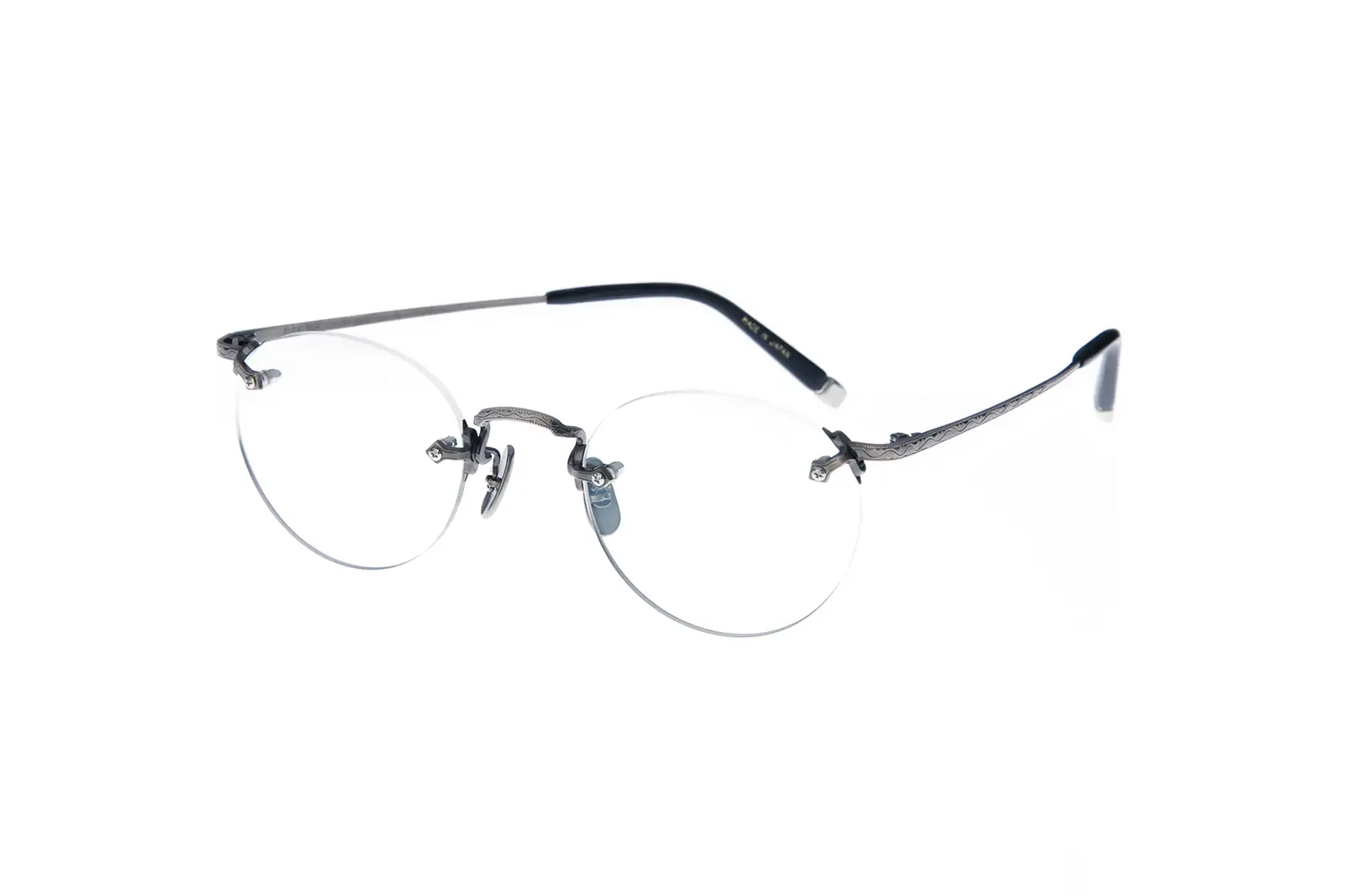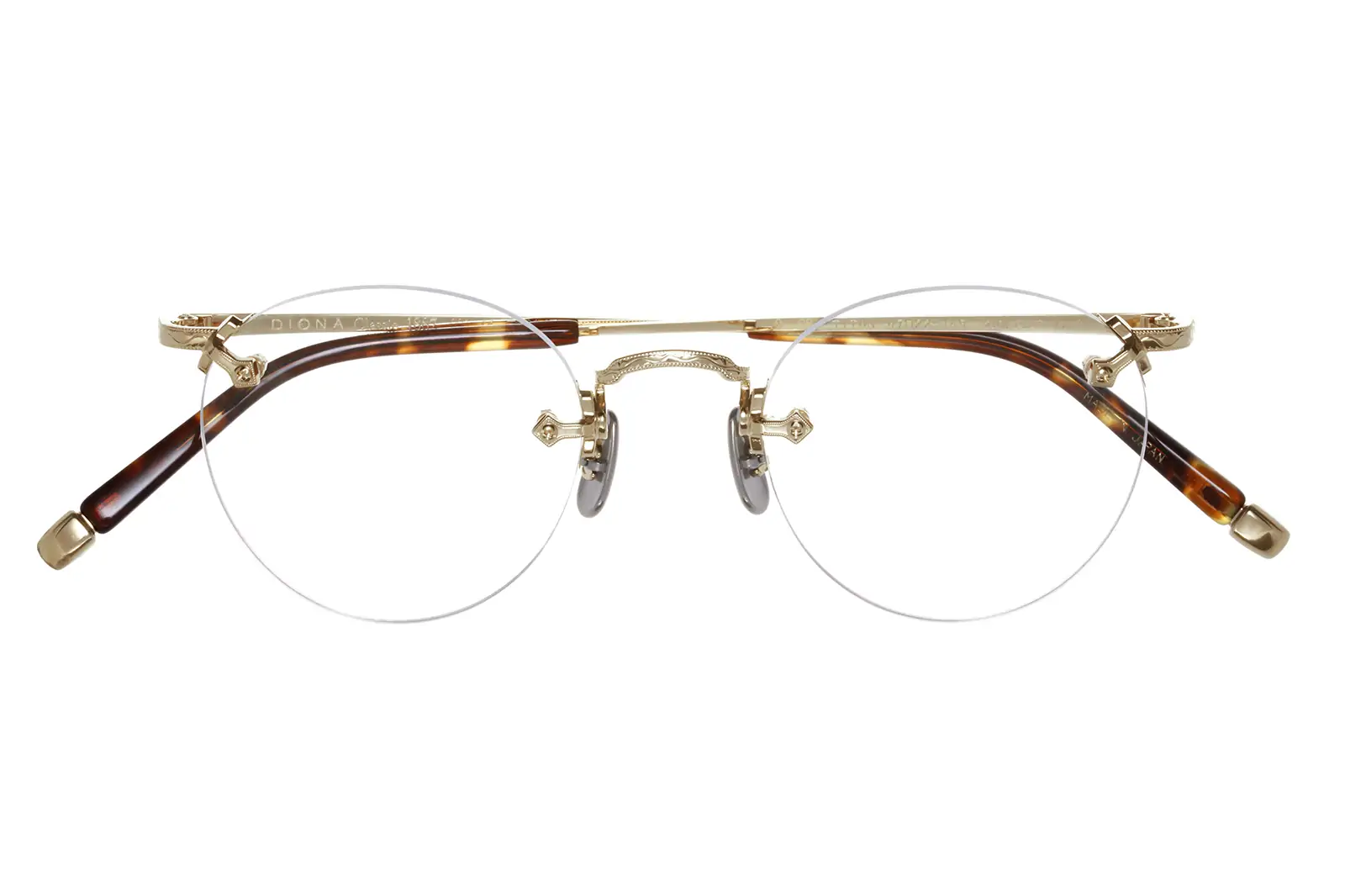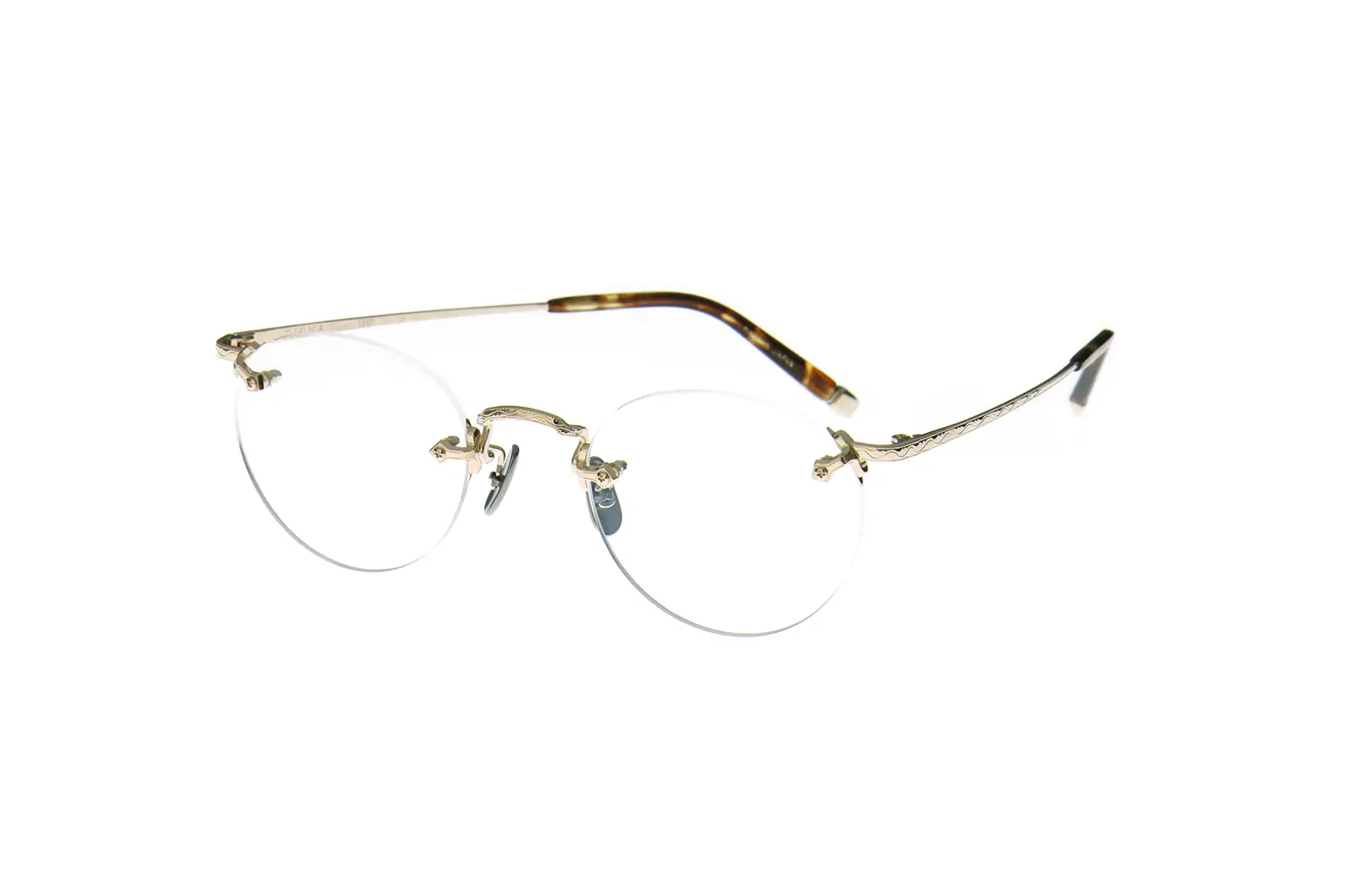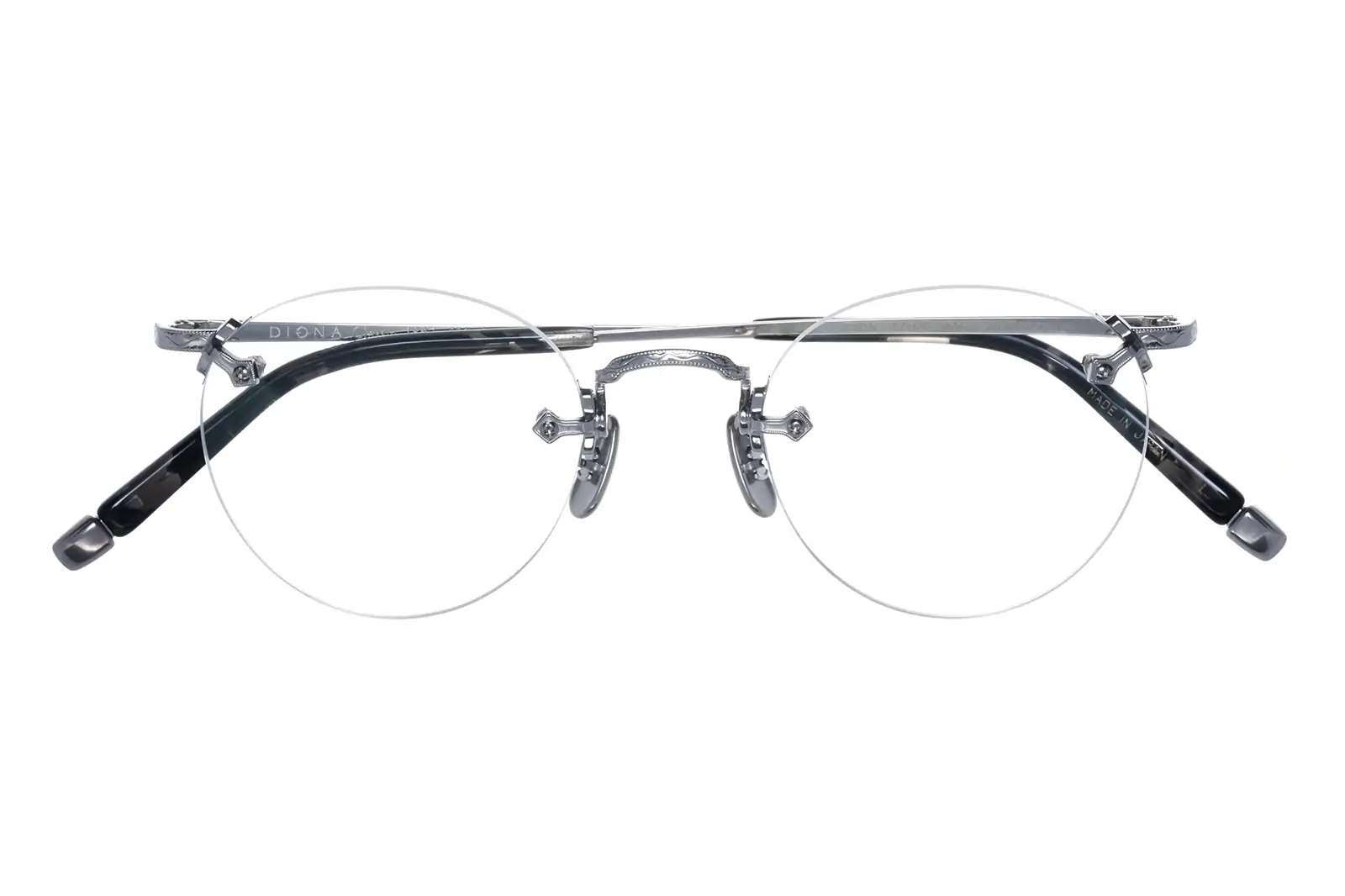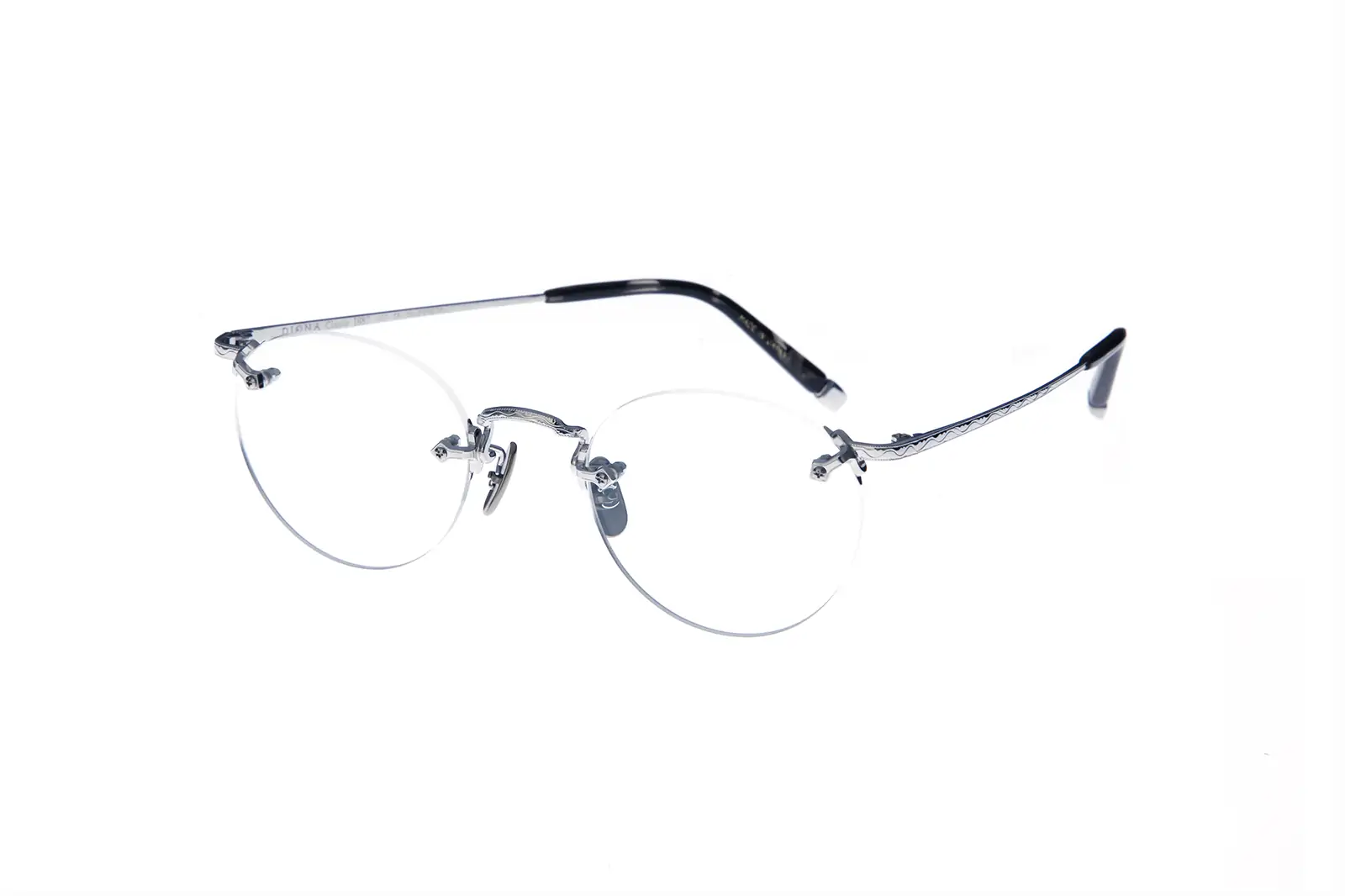 DIGNA Classic 1887 001
フレーム/超弾性チタン、チタン
レンズ/プラスチック
          
Frame/Superelastic Titanium、Titanium
Lens/Plastic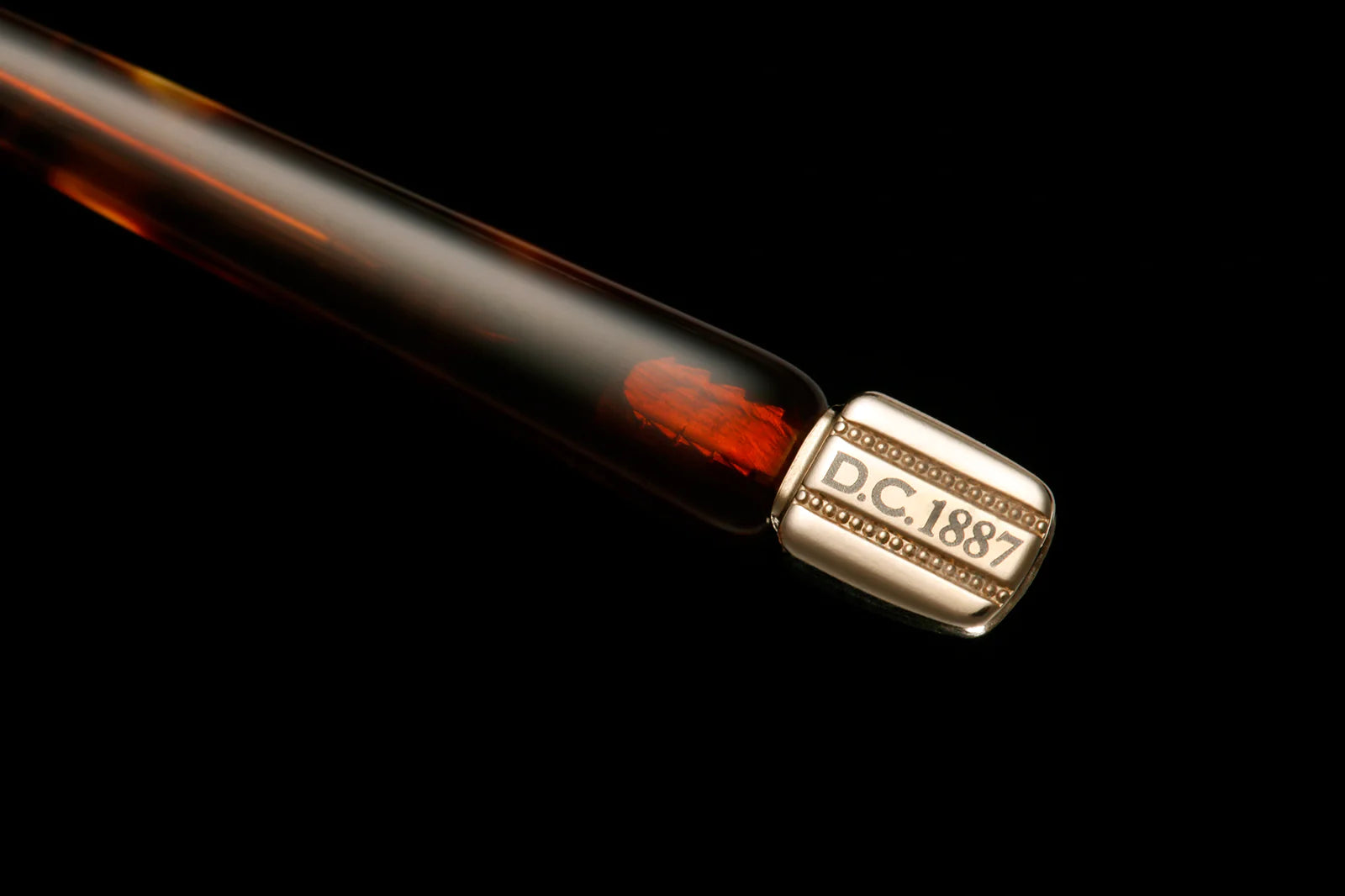 彫金風加工がクラシカルなたたずまいを演出するツーポイントフレーム。マンレイブリッジと呼ばれるノーズパッドパーツとブリッジが一体となった仕様など、細部のこだわりが際立つのは縁なしメガネならではのもの。ゴールドとシルバーカラーモデルには2ミクロンの厚メッキを採用し、上質感漂う輝きを実現。

These rimless glasses have engraving-style ornamentation that adds a classical flair. They have a bridge known as "Manray" in which the nose pads and bridge are integrated. Such attention to detail stands out—a feature unique to rimless spectacles. Available in gold and silver color models, 2 micron thick plating is used to ensure an elegant shine.


DIGNA Classic オンラインショップ、及びDIGNA HOUSEでお買い上げの方には、オリジナルセリート(メガネ拭き)をプレゼント。

Customers who make a purchase at DIGNA Classic's online shop or DIGNA HOUSE will receive our original eyeglass cleaning cloth as a gift.