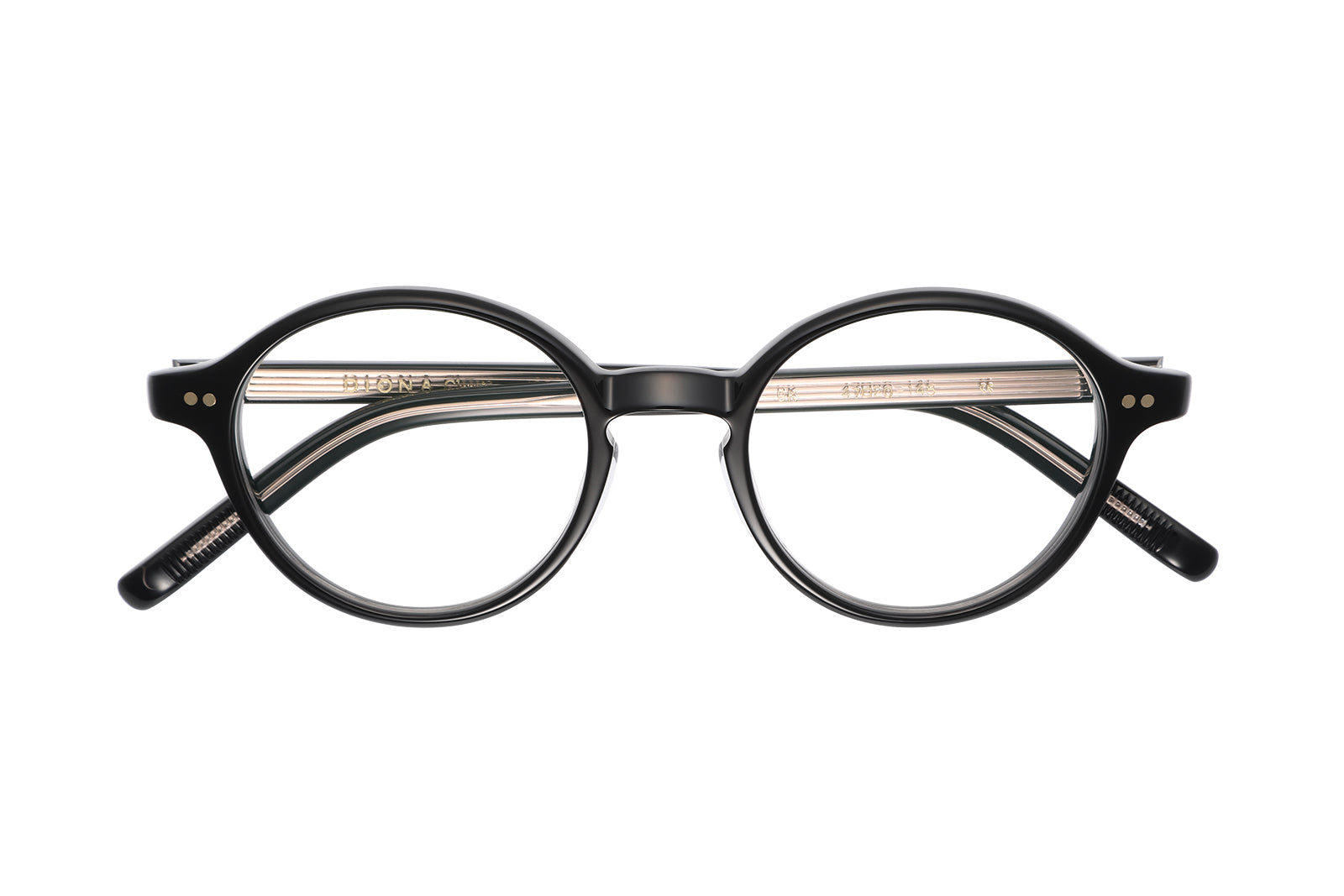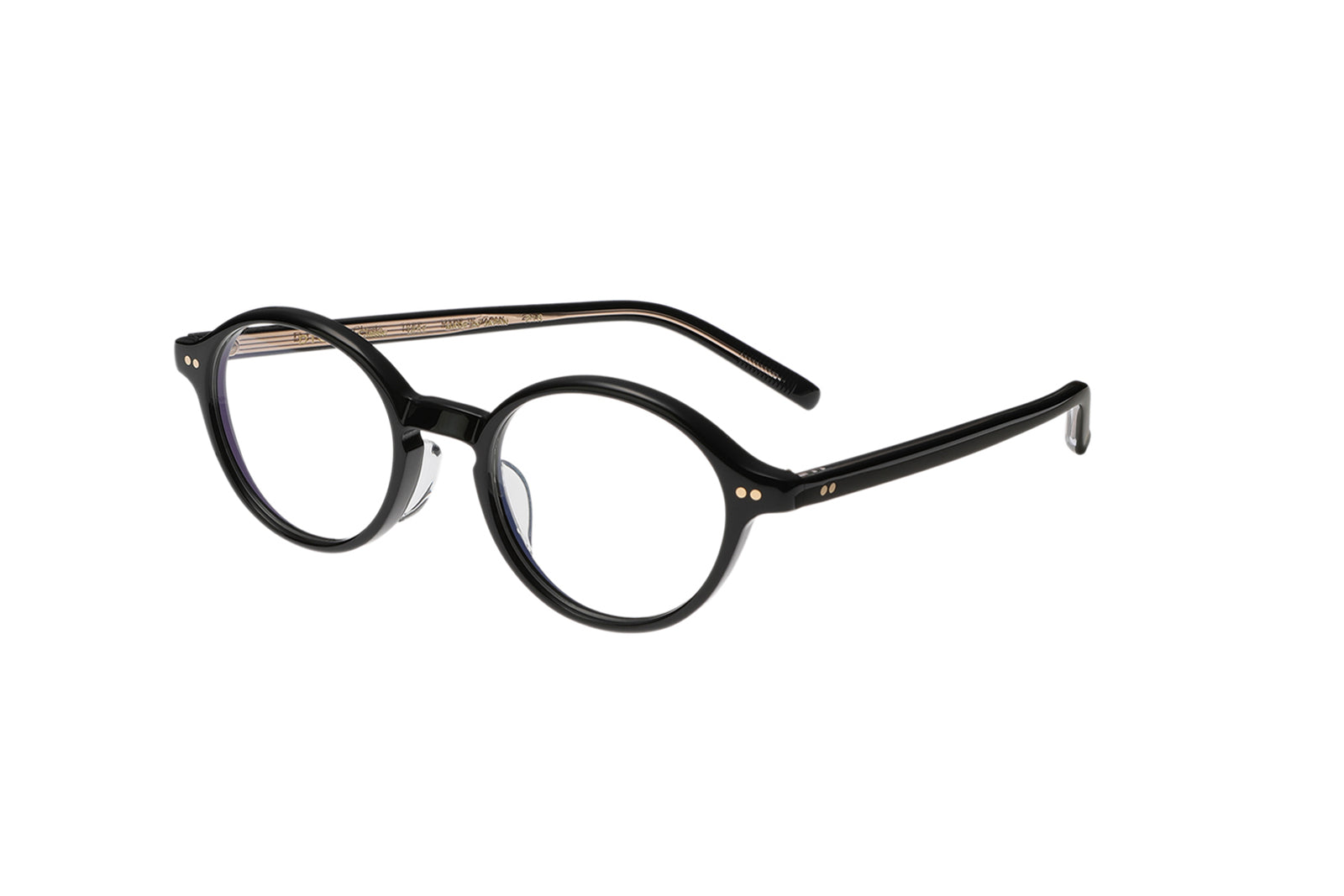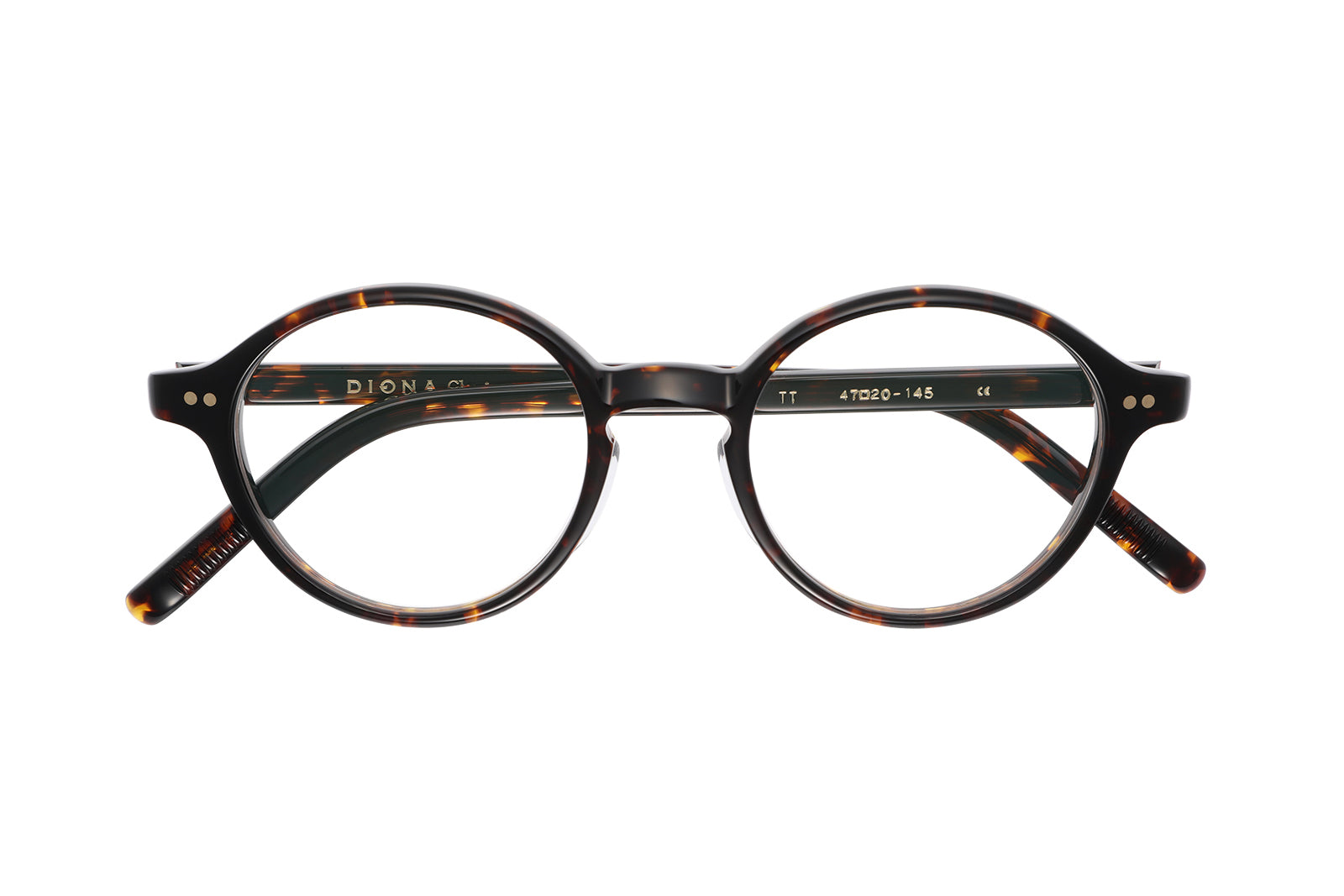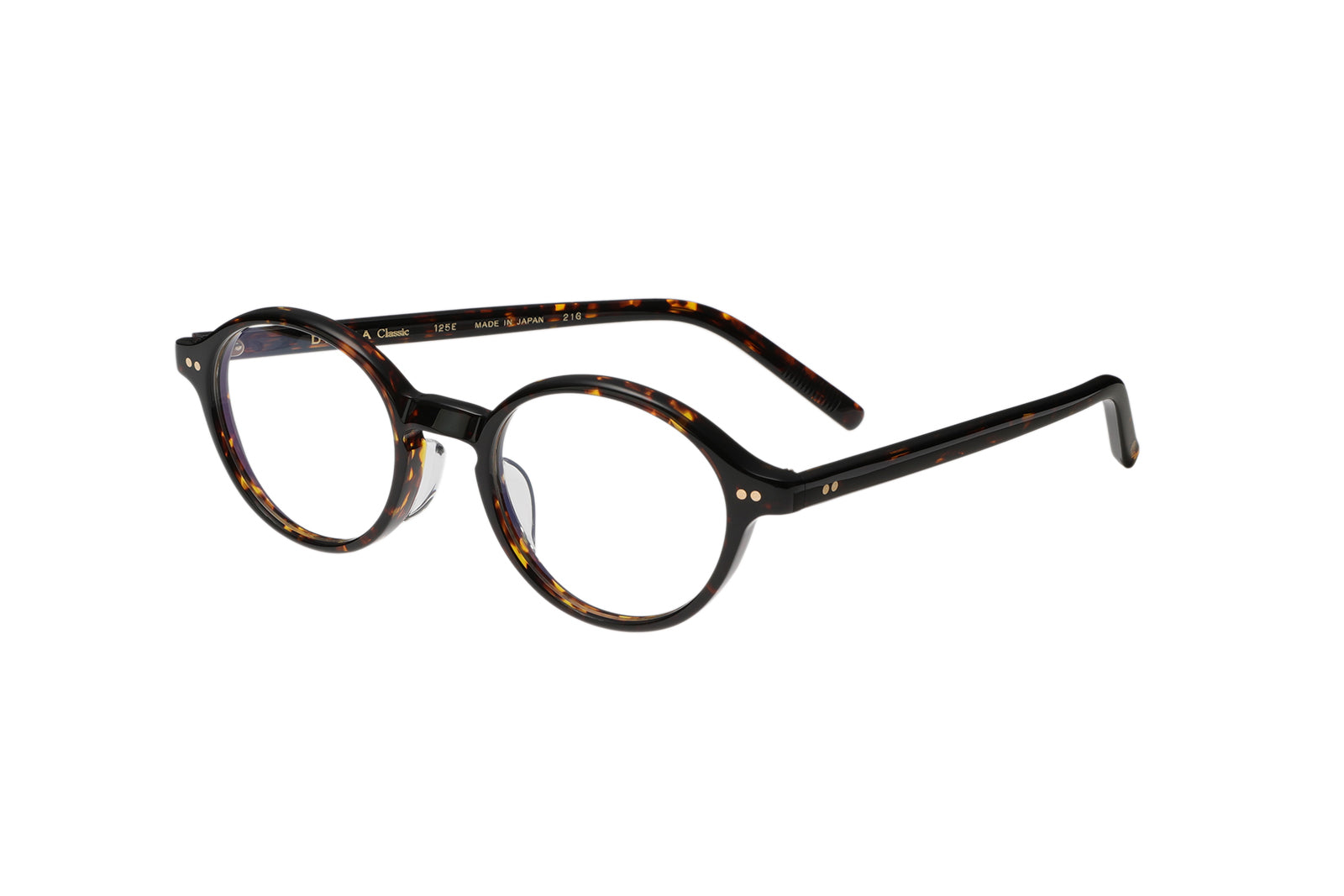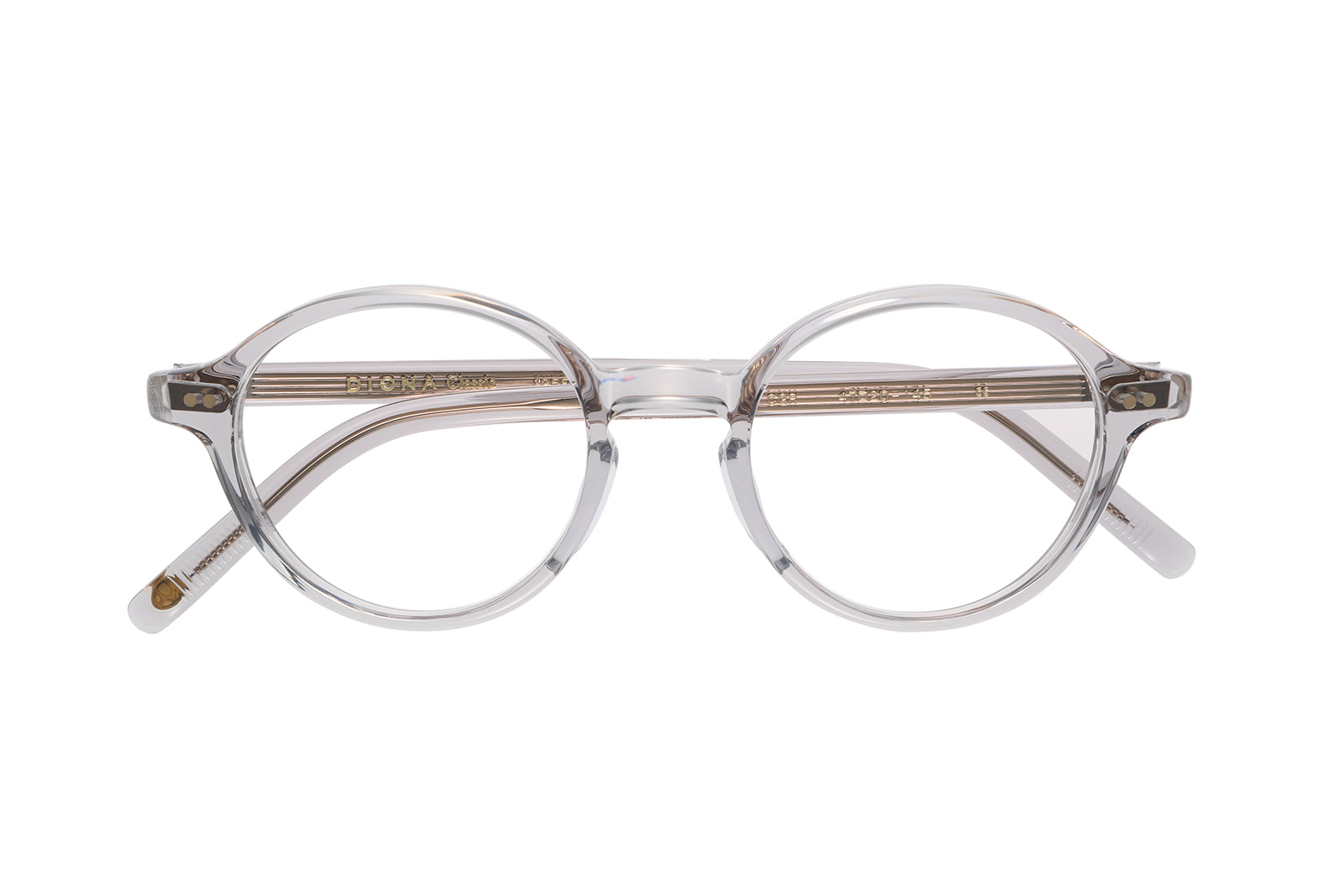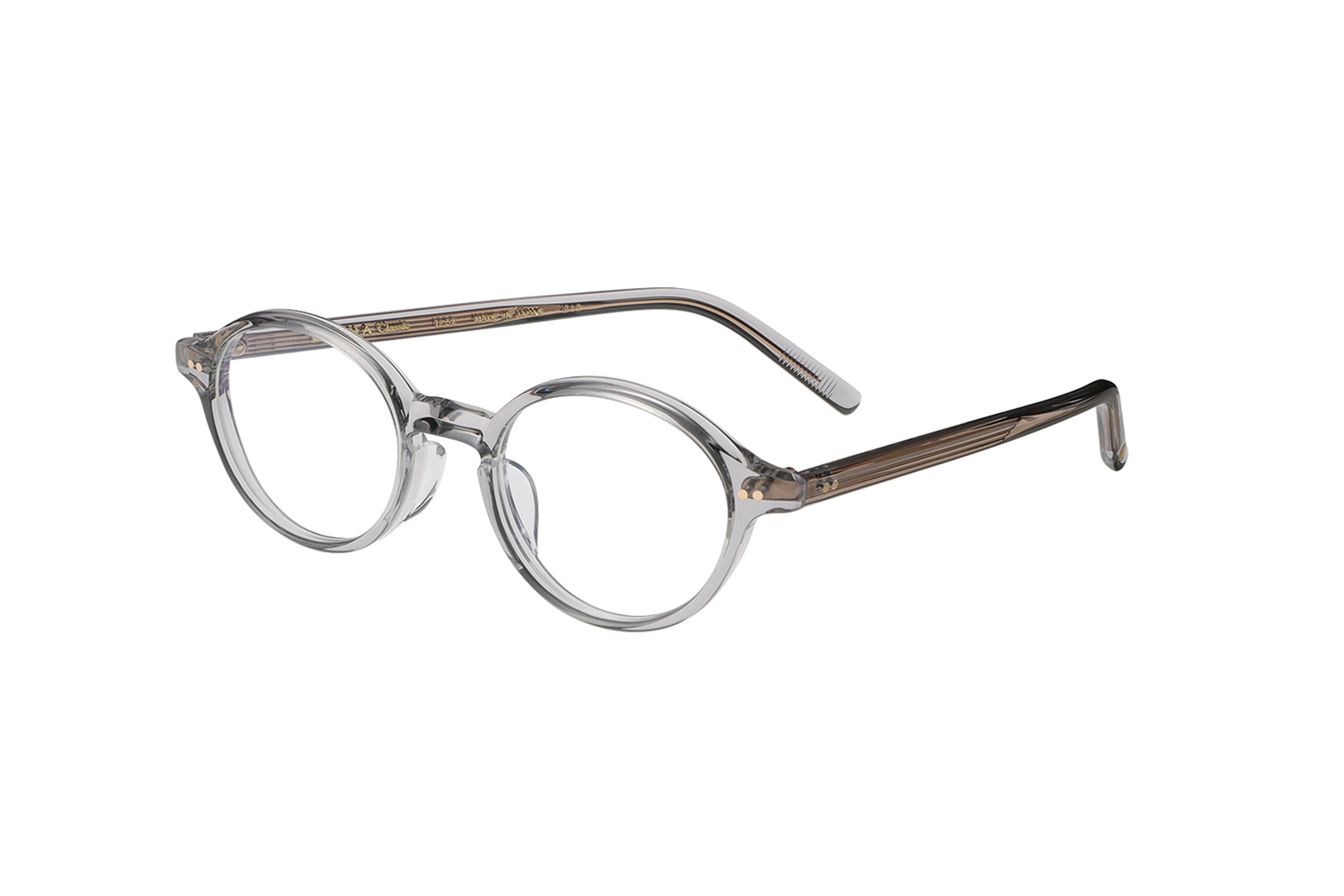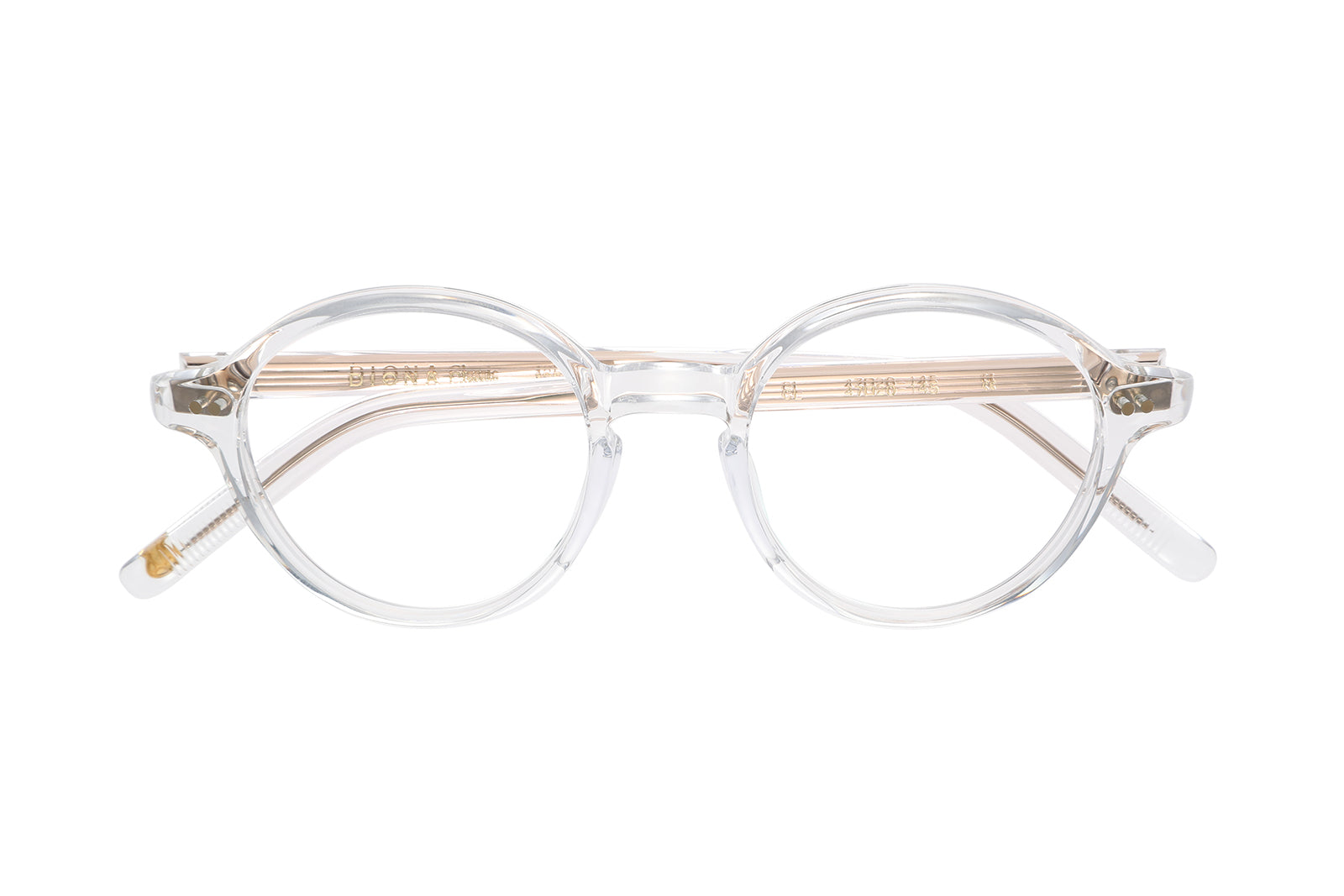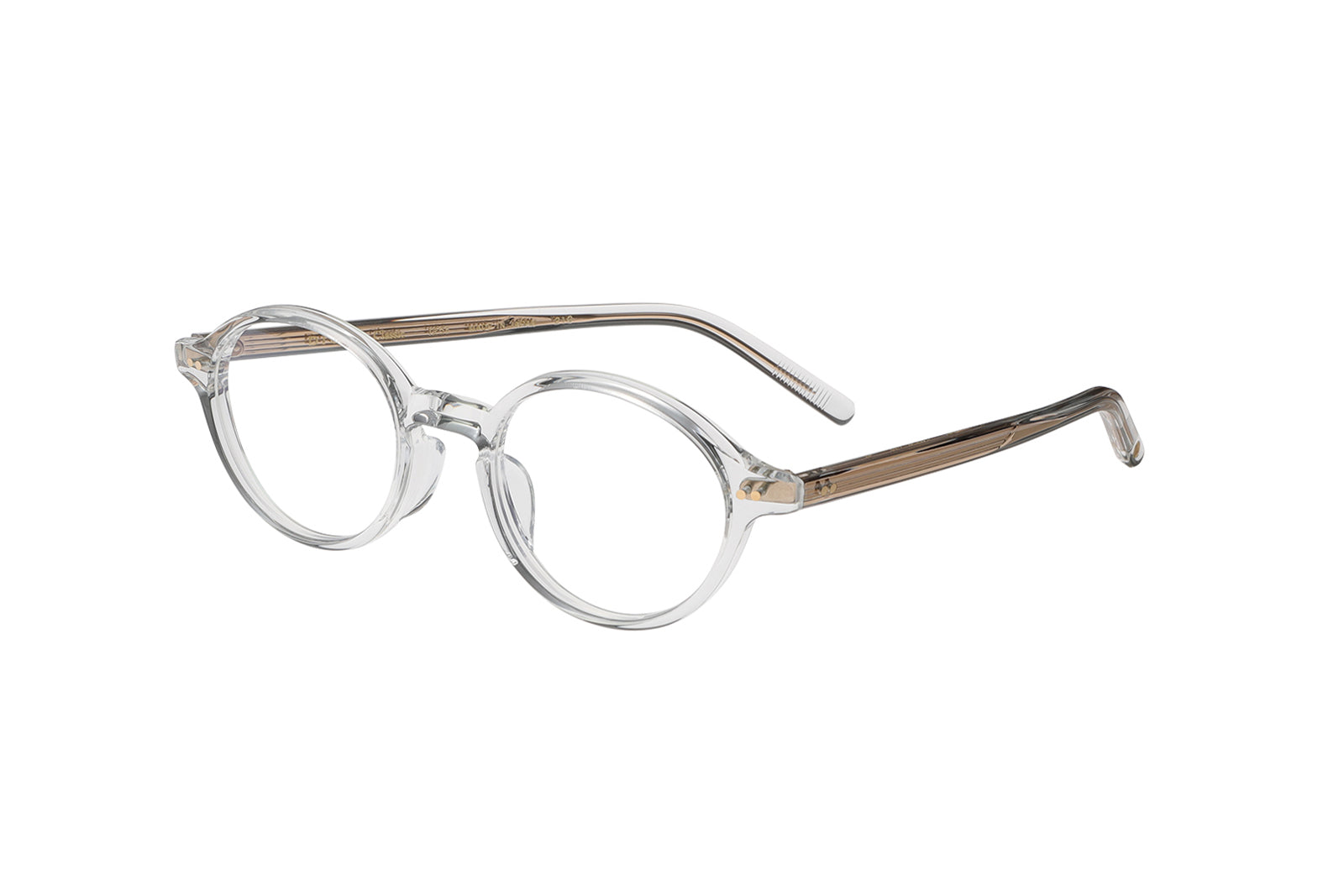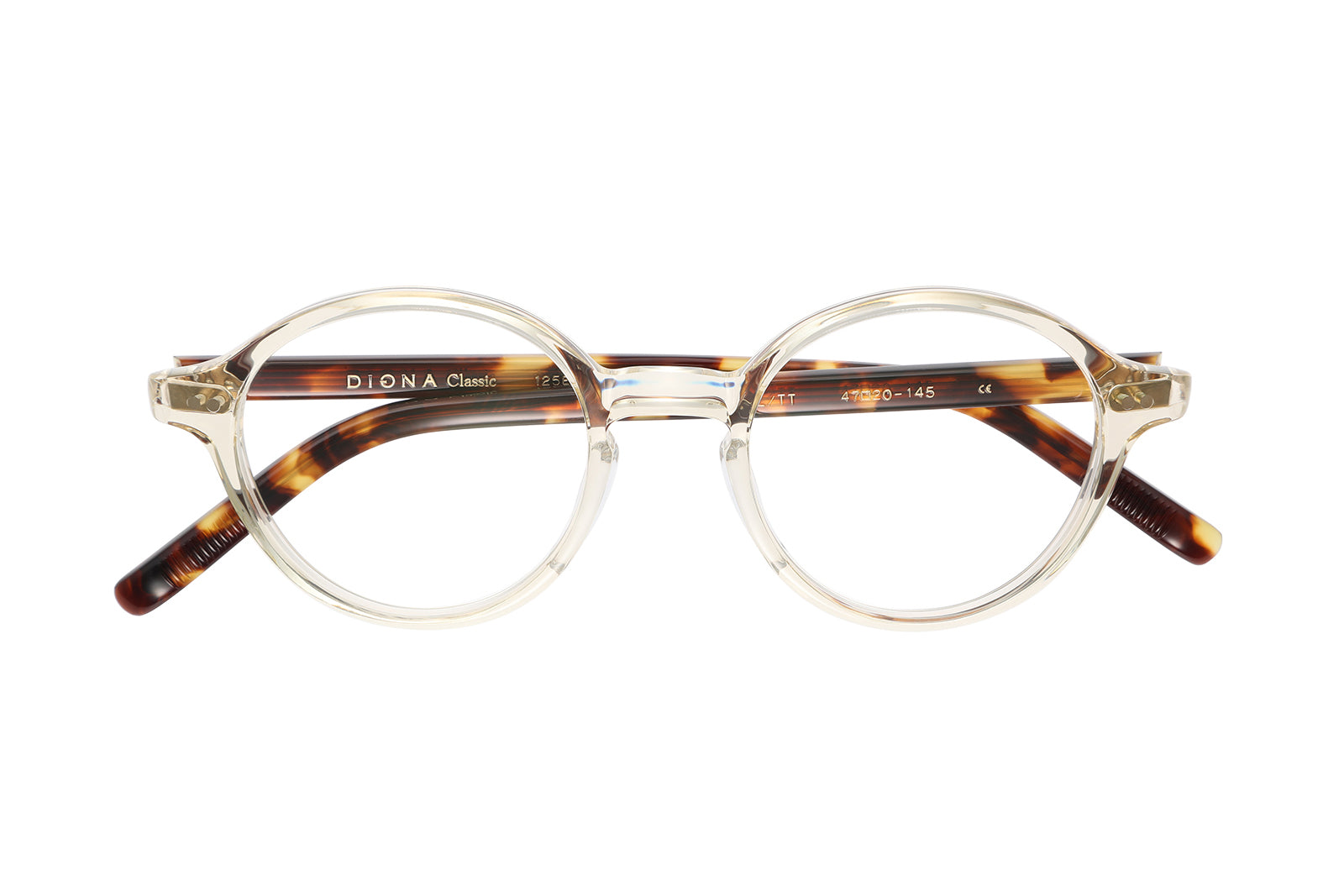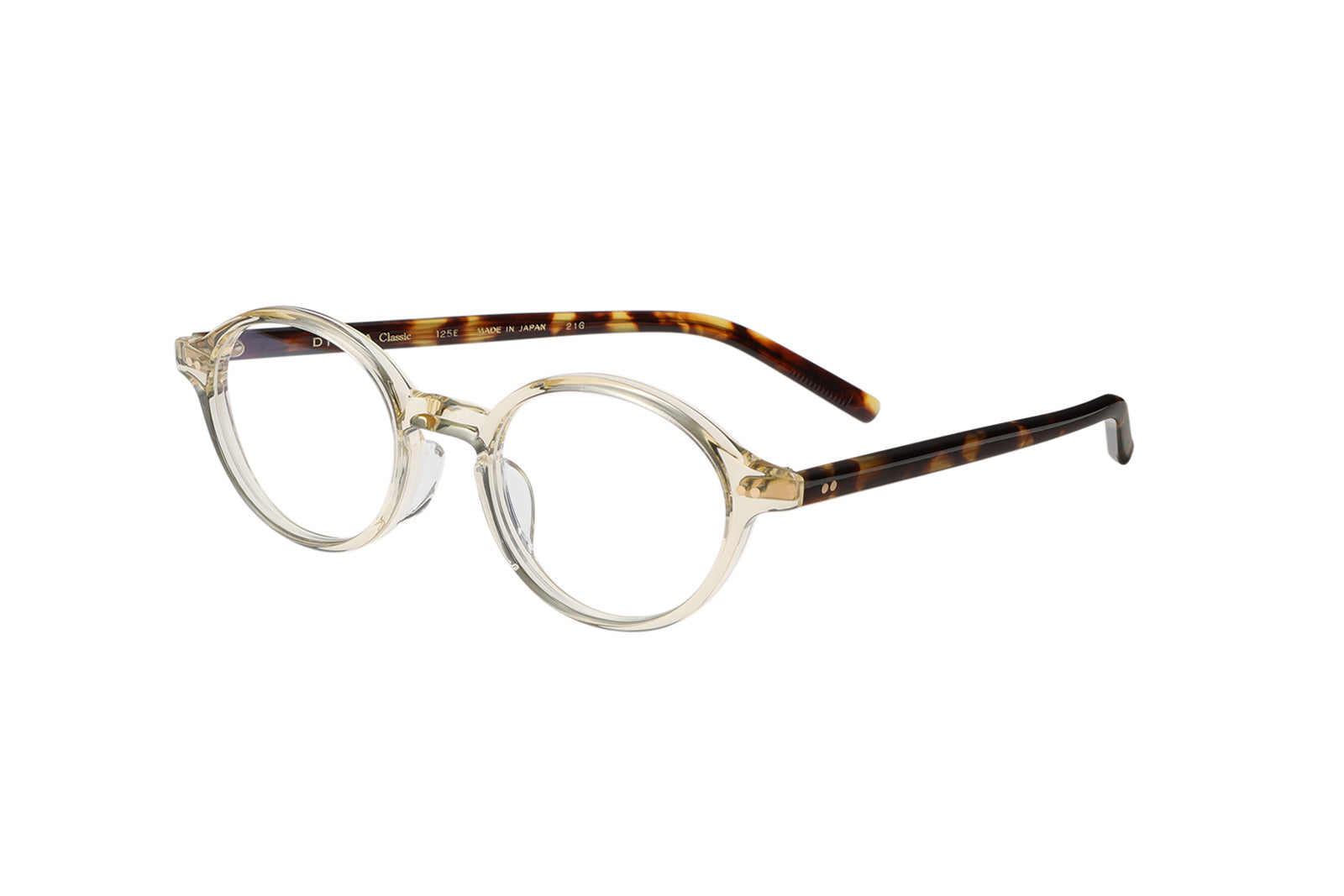 DIGNA Classic 125E
フレーム/アセテート
レンズ/プラスチック

Frame/Acetate
Lens/Plastic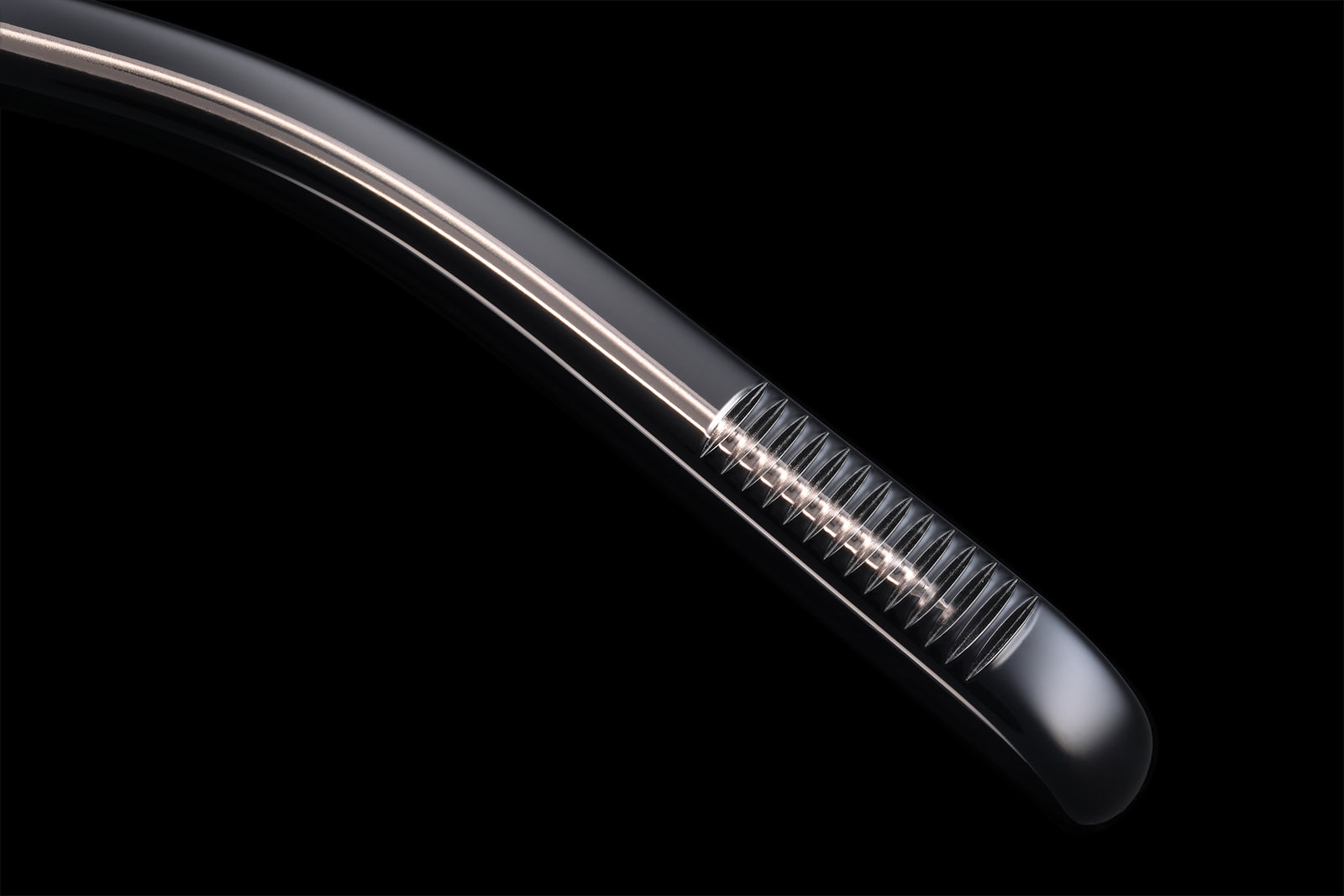 ラウンドの要素を含ませたボストンのレンズシェイプは、ノージェンダーに掛けこなしがしやすいスタイル。特徴的な逆スラントの掛かったブリッジ形状は、職人の手によって独特な形状に仕上げられ、個性的にデザインされ、ブリッジ下のキーホールカットもクラシカルな雰囲気を醸し出す。フロント、テンプルのリベットは"10K"仕上げで、ゴールドの高級感のある独特な色味、時間の経過とともに色味の変化を楽しめるようになっている。左バチ先のブランドアイコン"カブト"もインレットにて投入、バチ先内側にはプレスで蛇腹模様の"ギザ"が刻まれている。テンプル芯は、膨らみのあるイーグルの羽がモチーフとなった飾り芯でDIGNA classic専用に開発されたもの。
The rounded Panto lens shape is a gender neutral style that is easy to pull off. The characteristic inverted slanted bridge has a unique shape handcrafted by specialists and has a distinctive design. The keyhole shape under the bridge emits a classic feel. The rivets on the front and temples use 10K gold. Its unique shade adds a sense of luxury, and the changes in color can be enjoyed over time.The brand's iconic abuto samurai helmet is inlaid in the left temple tip. The inner side of the temple tip has pressed serrations.The temple wire cores feature a bulging eagle feather motif, developed exclusively for DIGNA classic.
DIGNA Classic 
オンラインショップ、及び
DIGNA HOUSE
でお買い上げの方には、オリジナルセリート
(
メガネ拭き
)
をプレゼント。
Customers who make a purchase at DIGNA Classic's online shop or DIGNA HOUSE will receive our original eyeglass cleaning cloth as a gift.